Jolene and Eric, The Philadelphia Ballroom Wedding
Congrats guys on your one year anniversary!
I can say fate brought Jolene and Eric together. I can also say the same fate brought this sweet couple to us. I remember telling them during one of our initial meetings that I was already booked for their wedding date. Few months later, I called Jolene and told her the good news that my schedule just opened up for her day. I still remember her telling me that she almost screamed in excitement while at a shopping mall upon receiving that news. Since then, Jolene and Eric have been one of my favorite couples!
They tied the knot at Our Lady of Calvary in Philadelphia and had their wedding reception at the beautiful Philadelphia Ballroom. I had so much fun photographing them and their bridal party. And kudos to Jolene for putting so much effort into all the little details in her wedding. You will see what I mean when you look at the following images from their gorgeous wedding –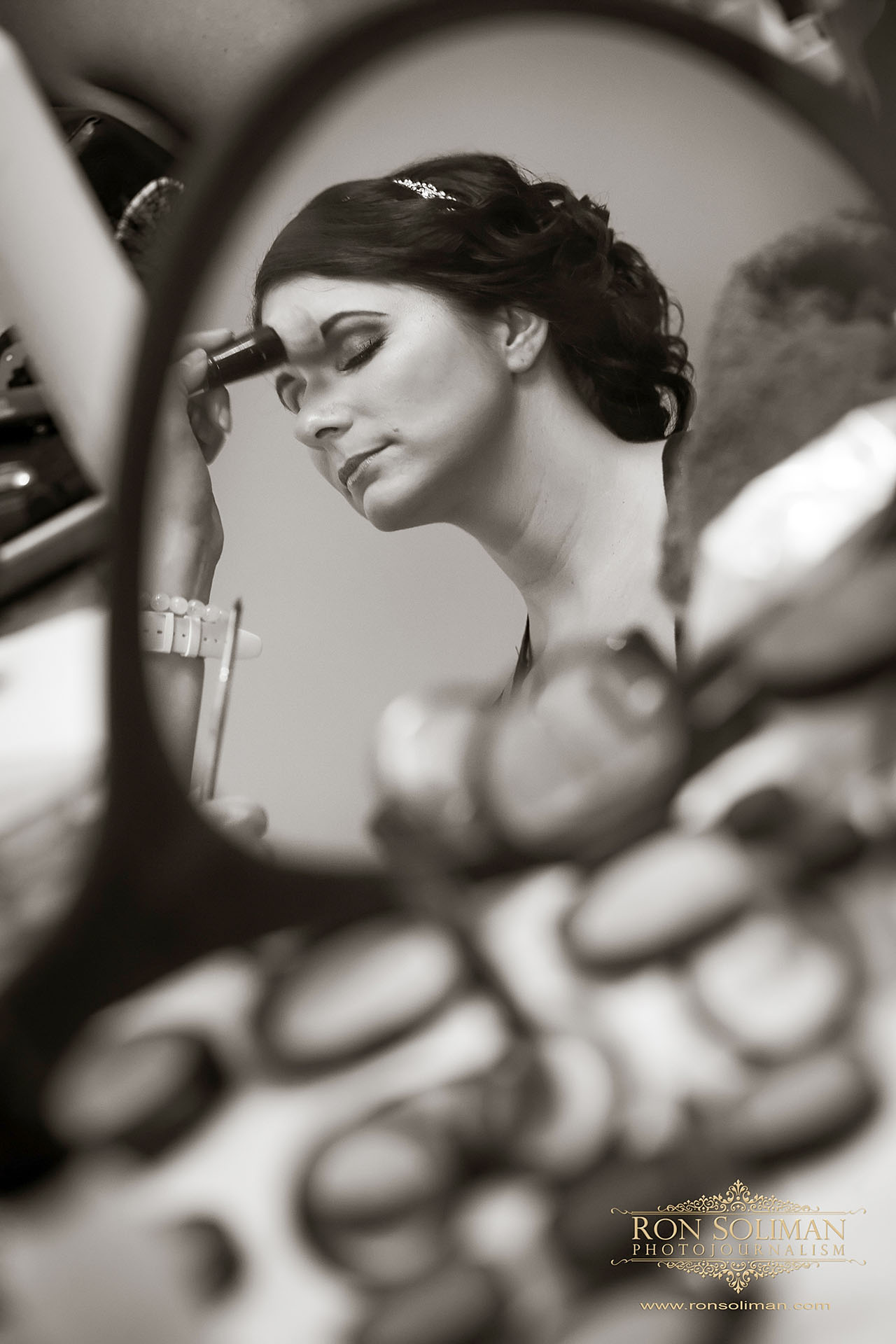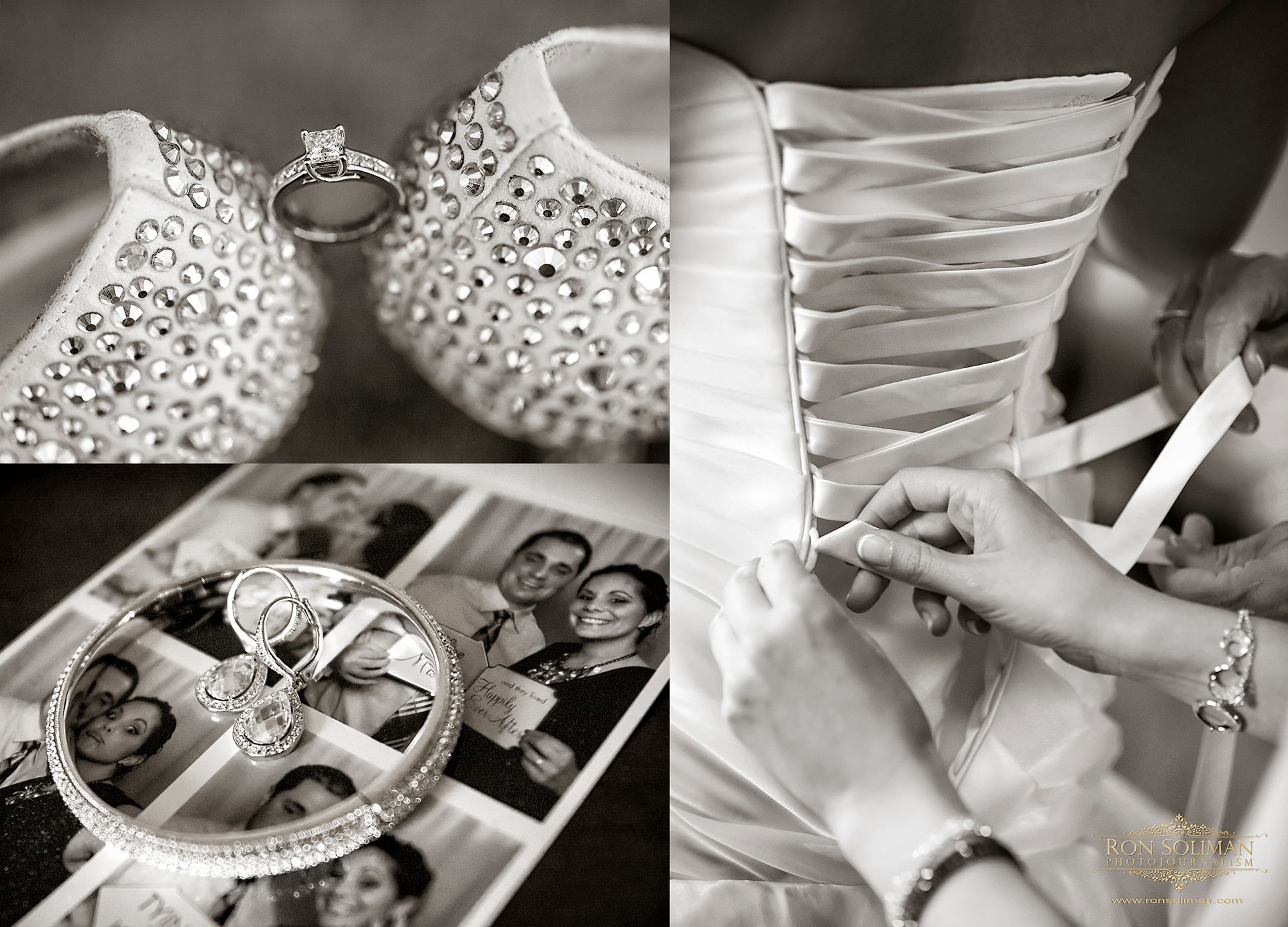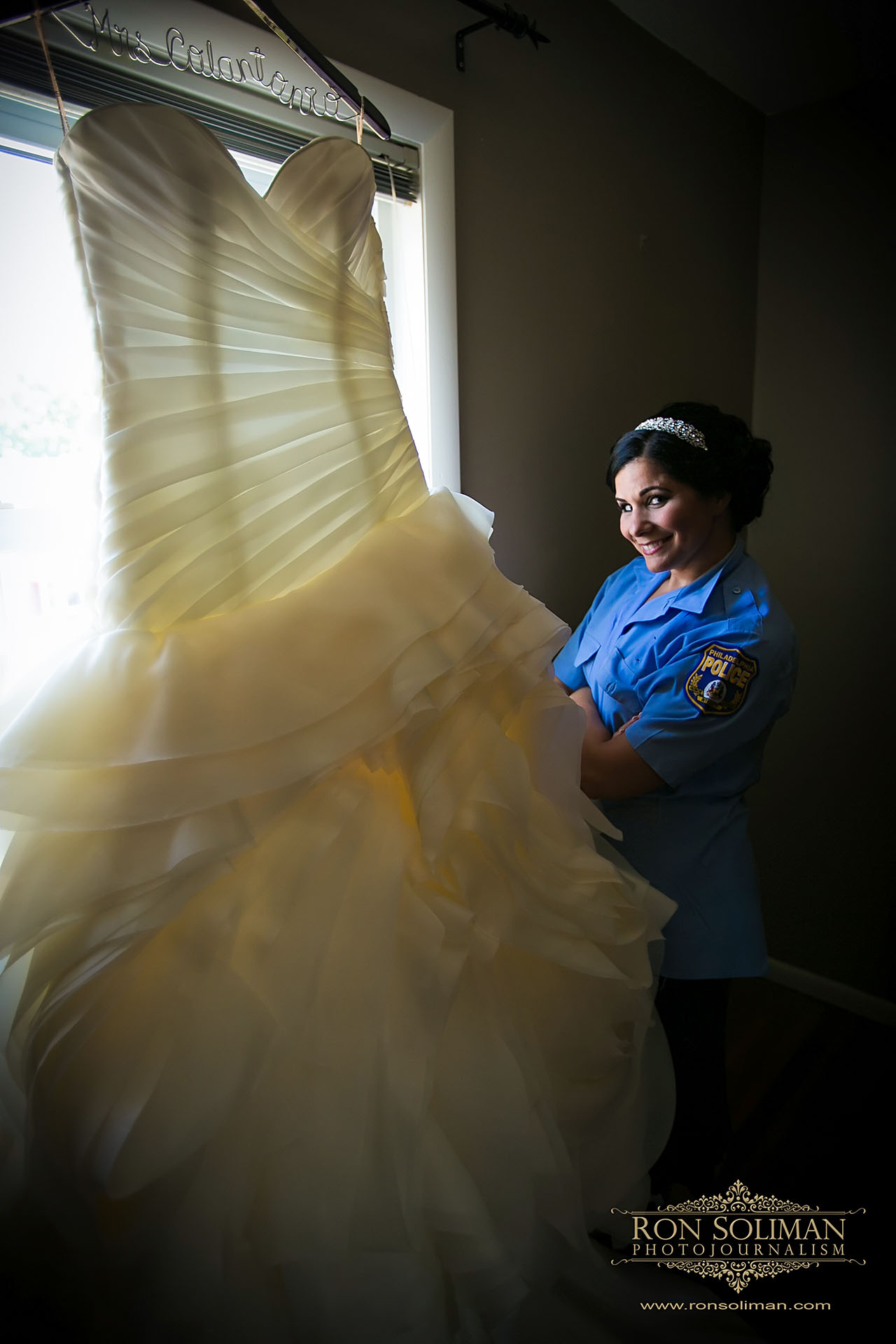 Jolene playing cop with Eric's uniform before she put on her Maggie Sotero wedding gown. Eric is a very respected police officer in Philadelphia.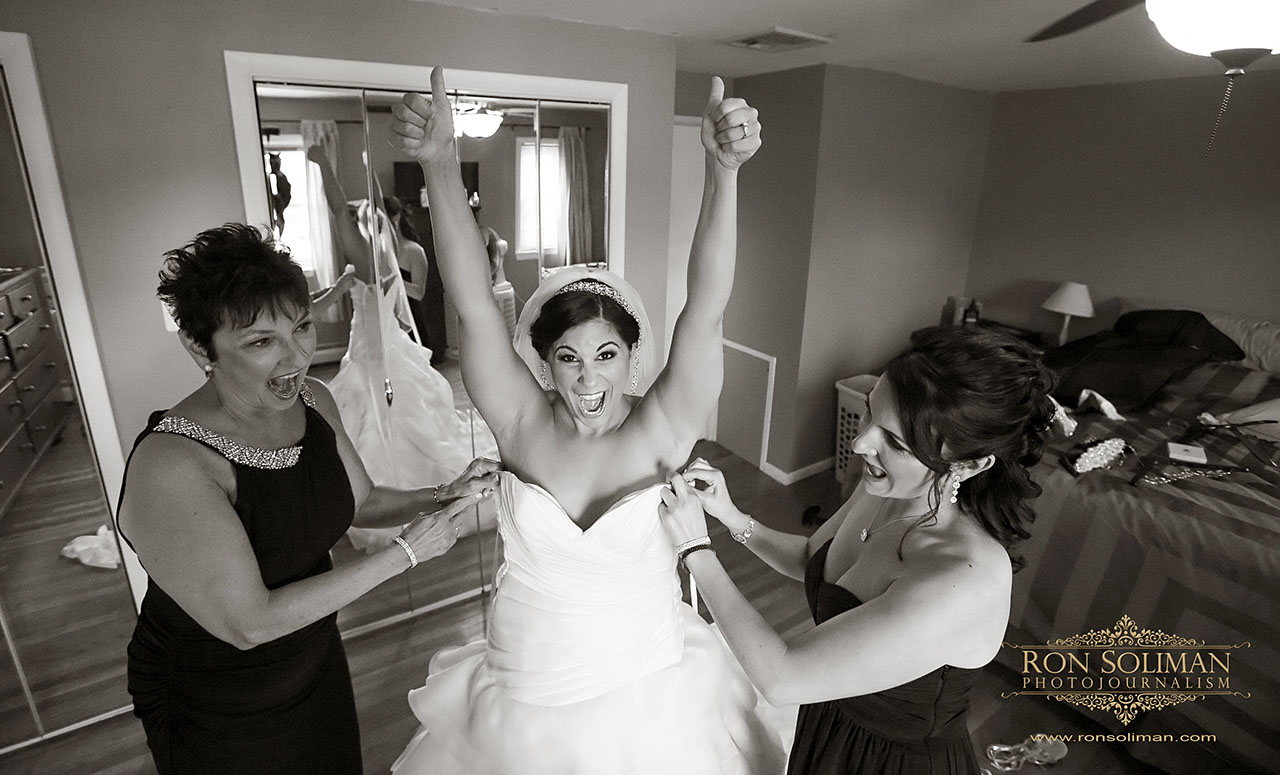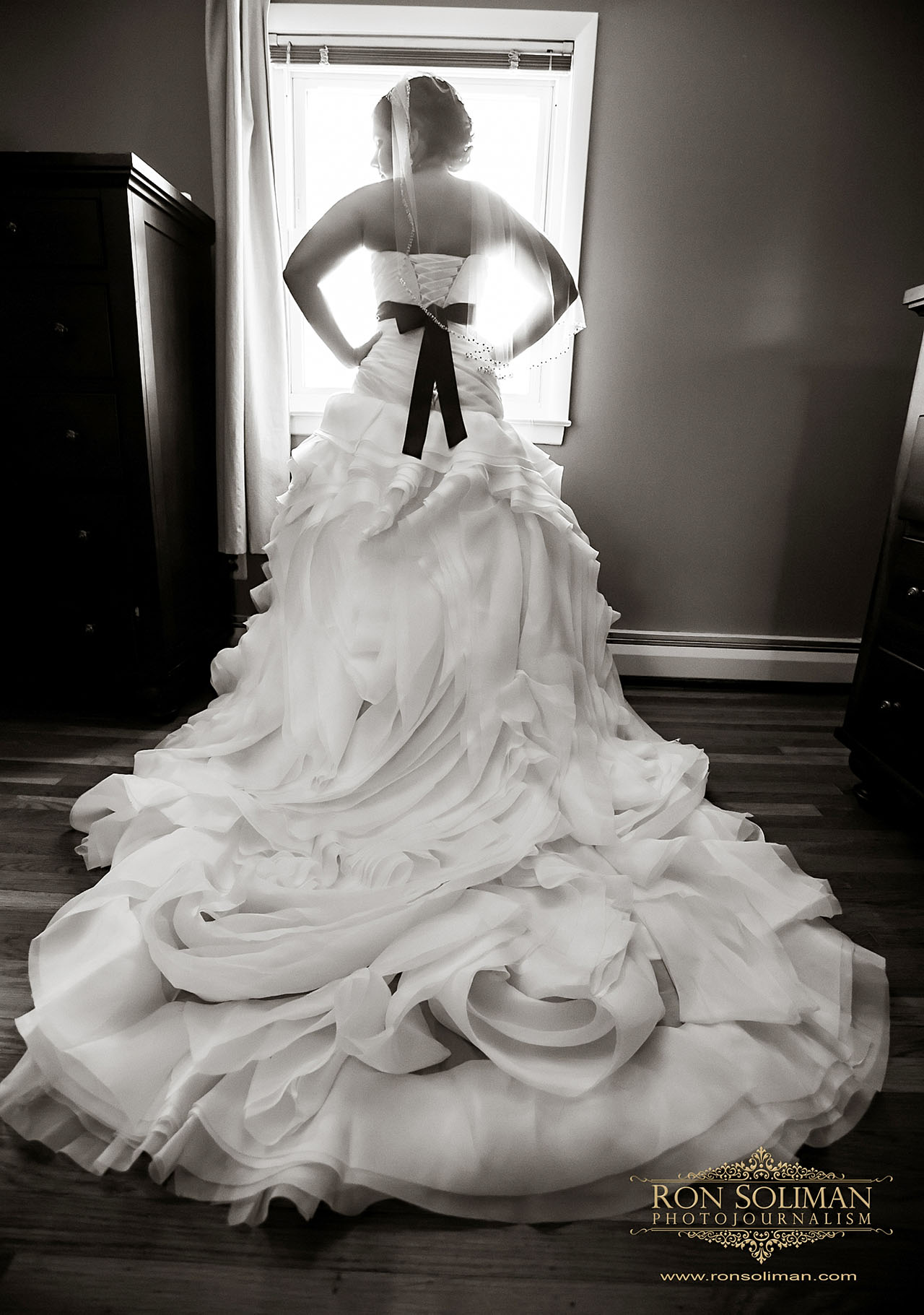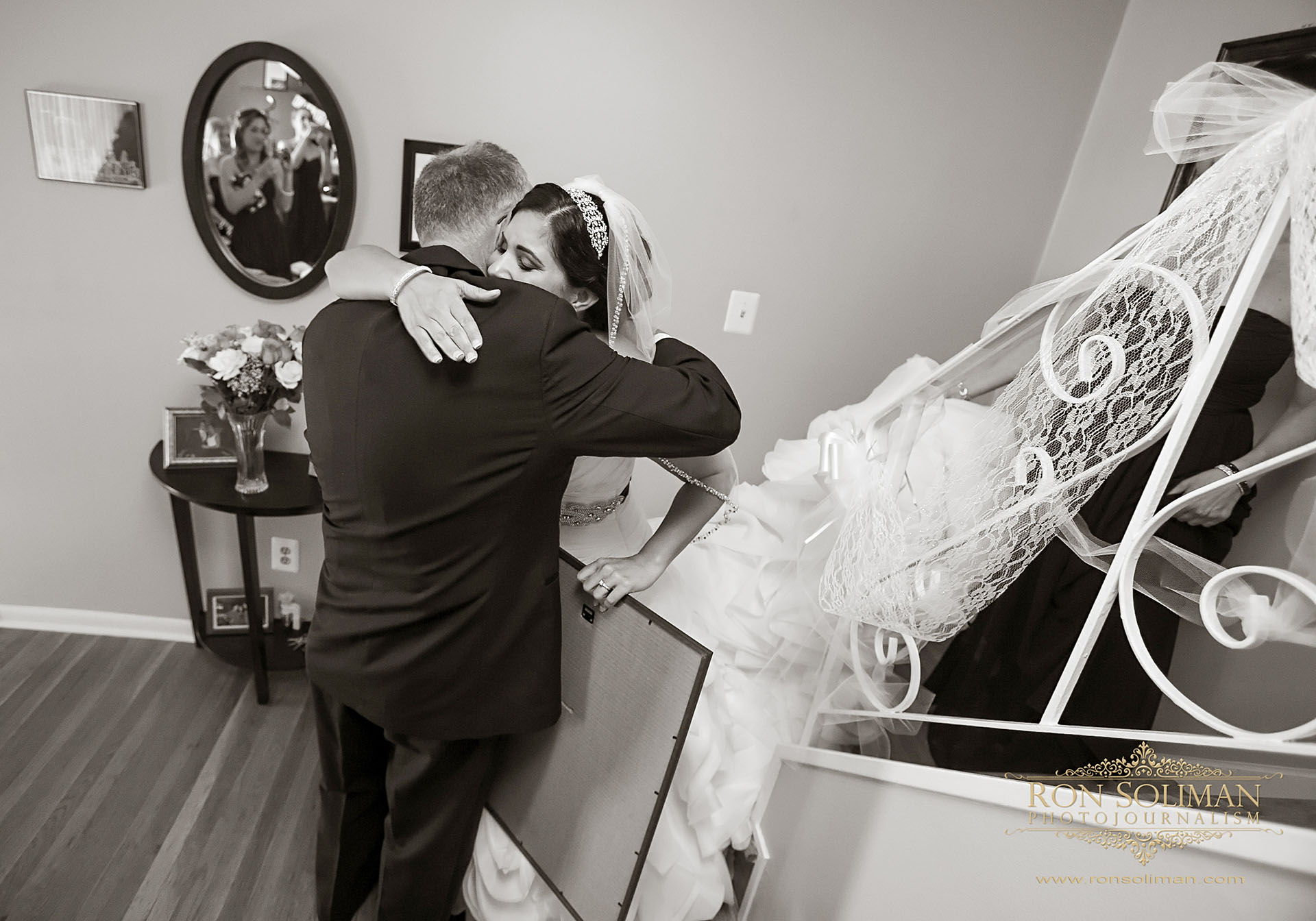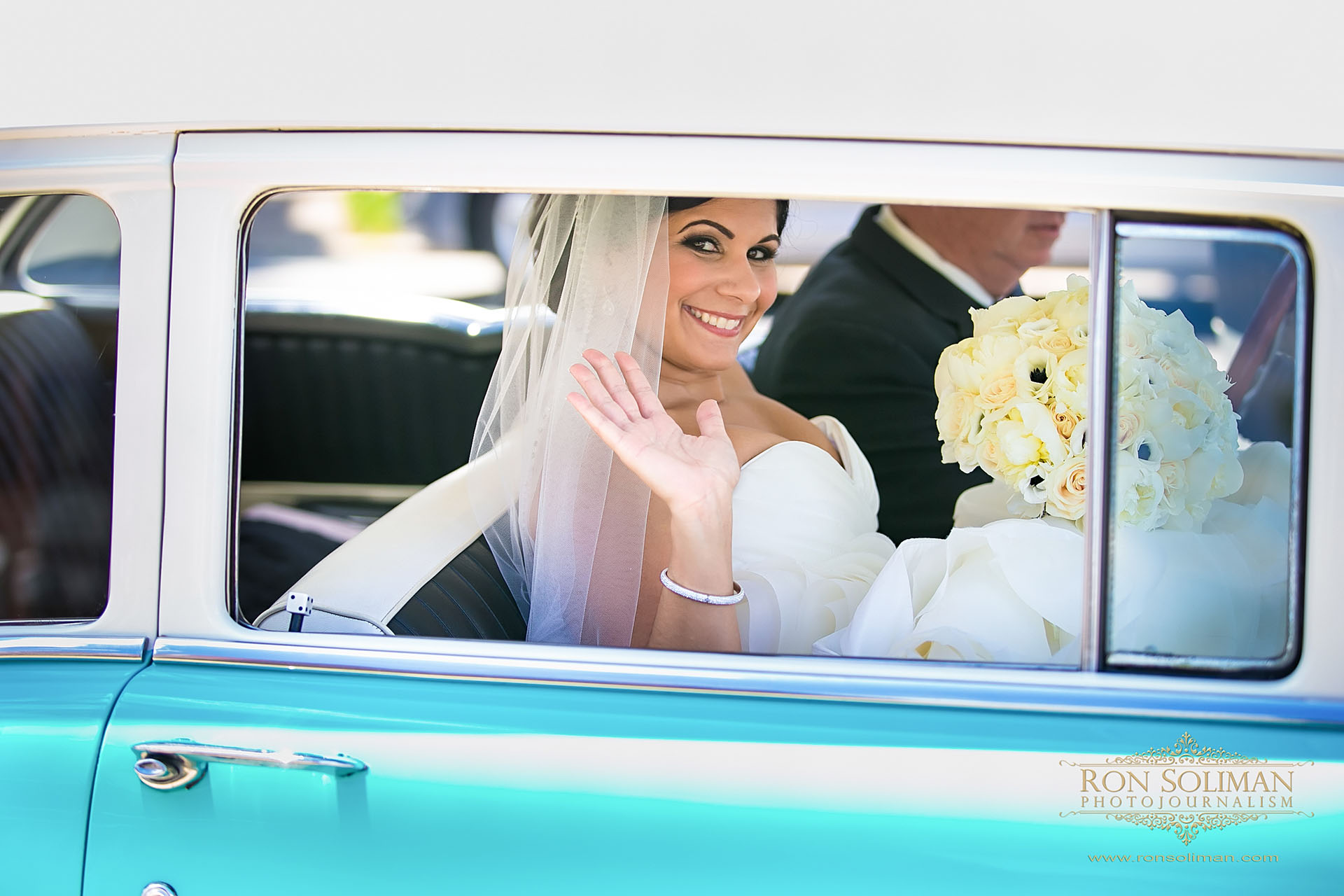 Jolene got her wish on her wedding day – to ride in her dad's 1955 Chevy. Sweet looking car!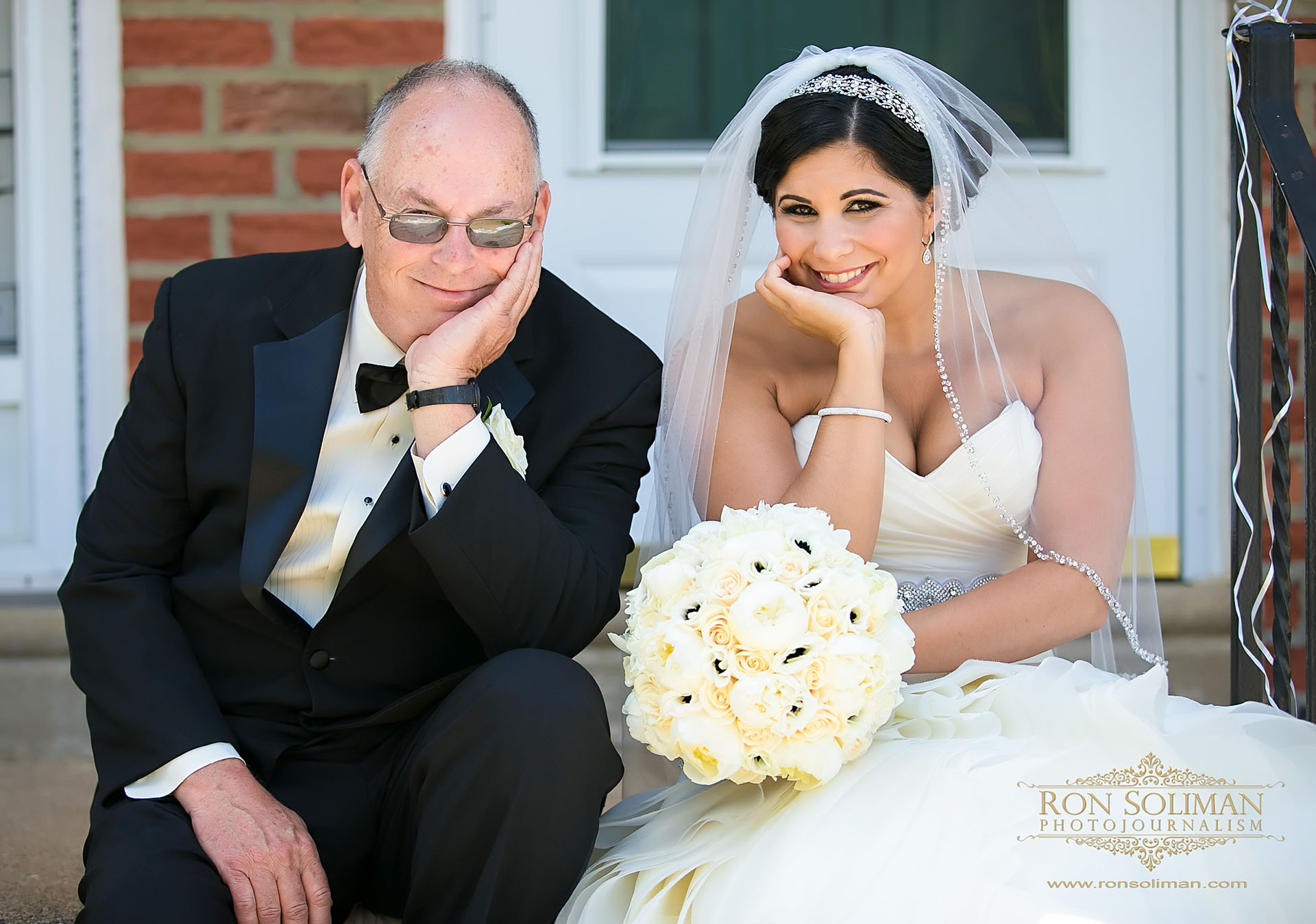 Love this photo we shot in front of her house with a pose imitating a picture when Jolene was a kid.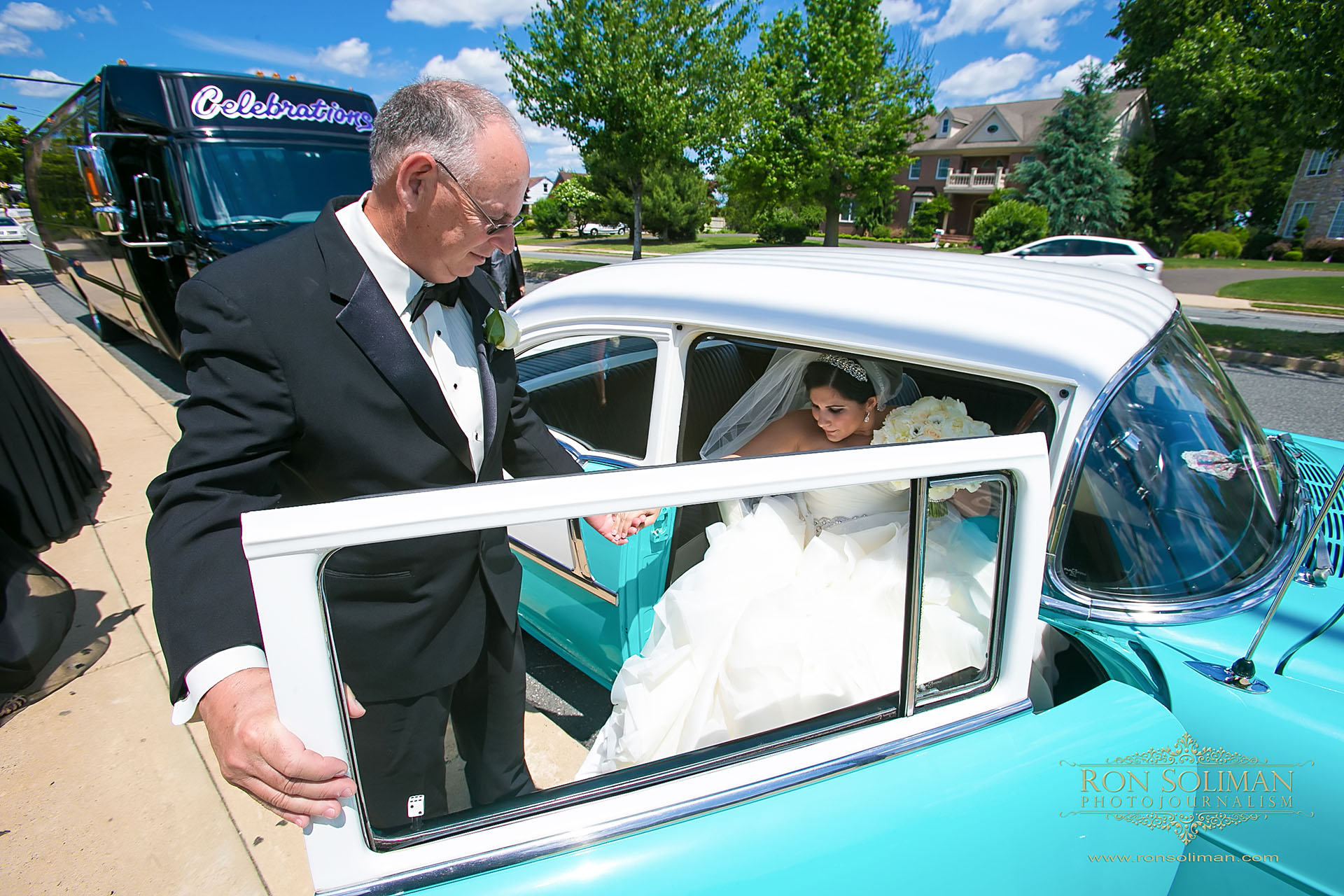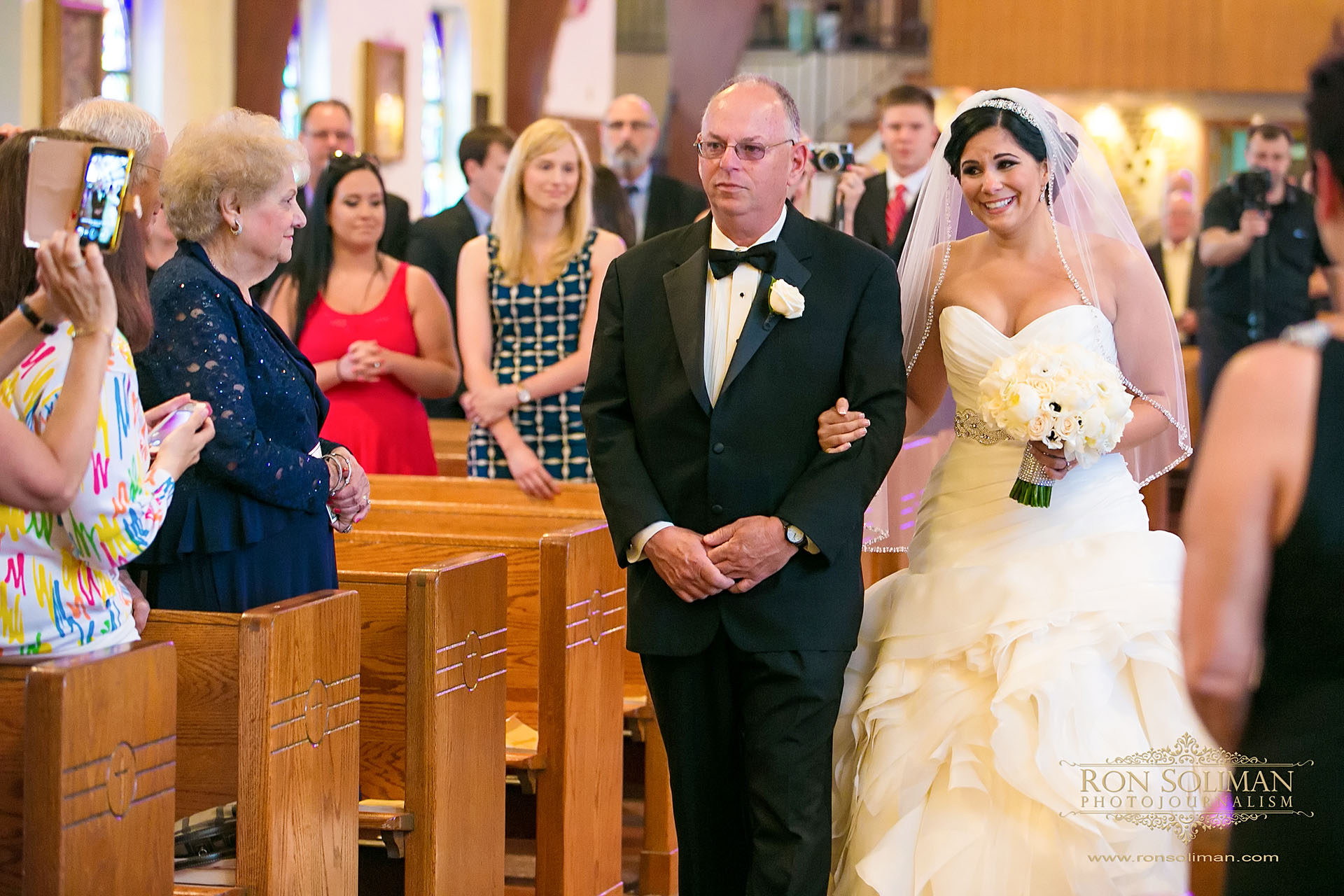 Jolene gets emotional as she walks down the aisle.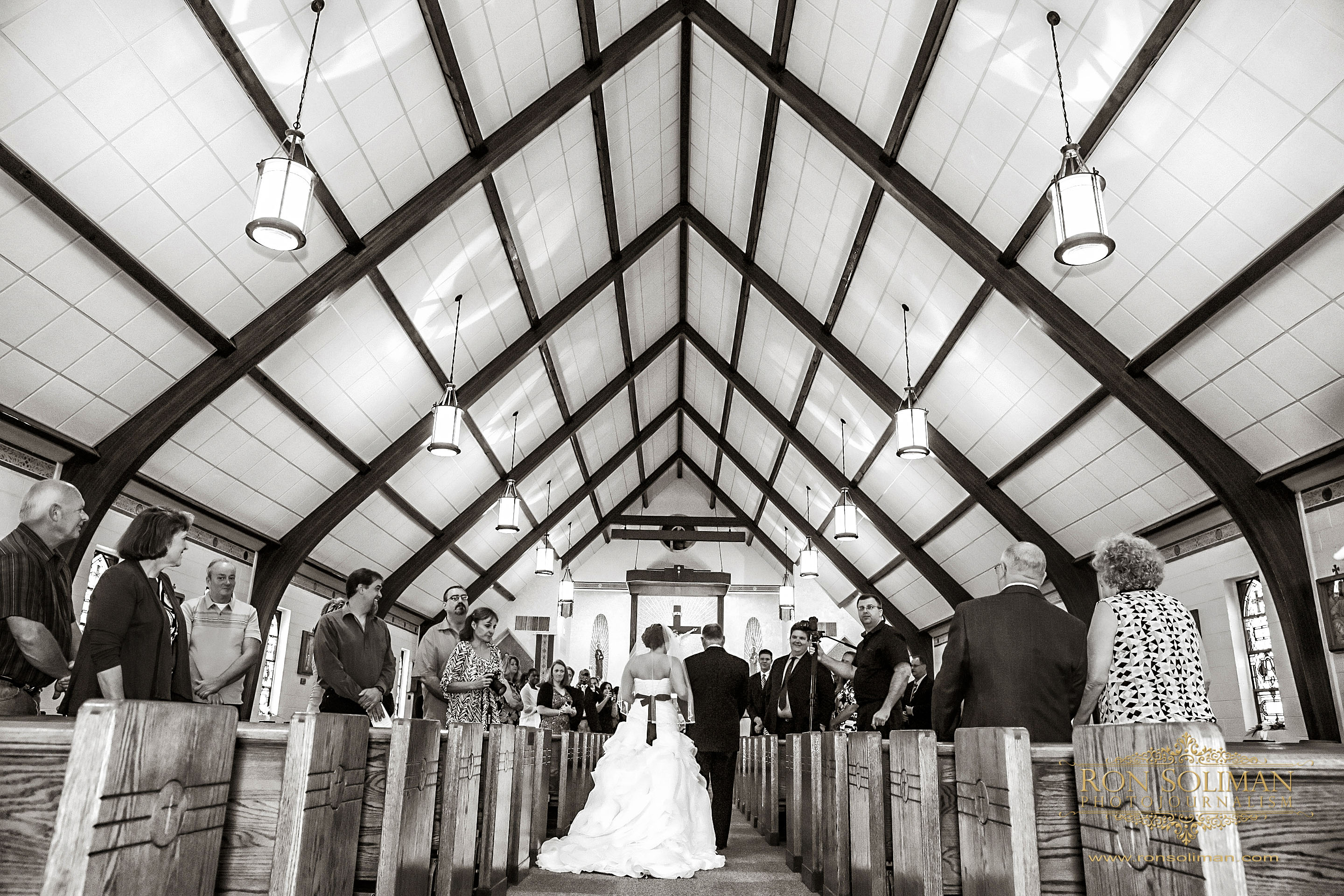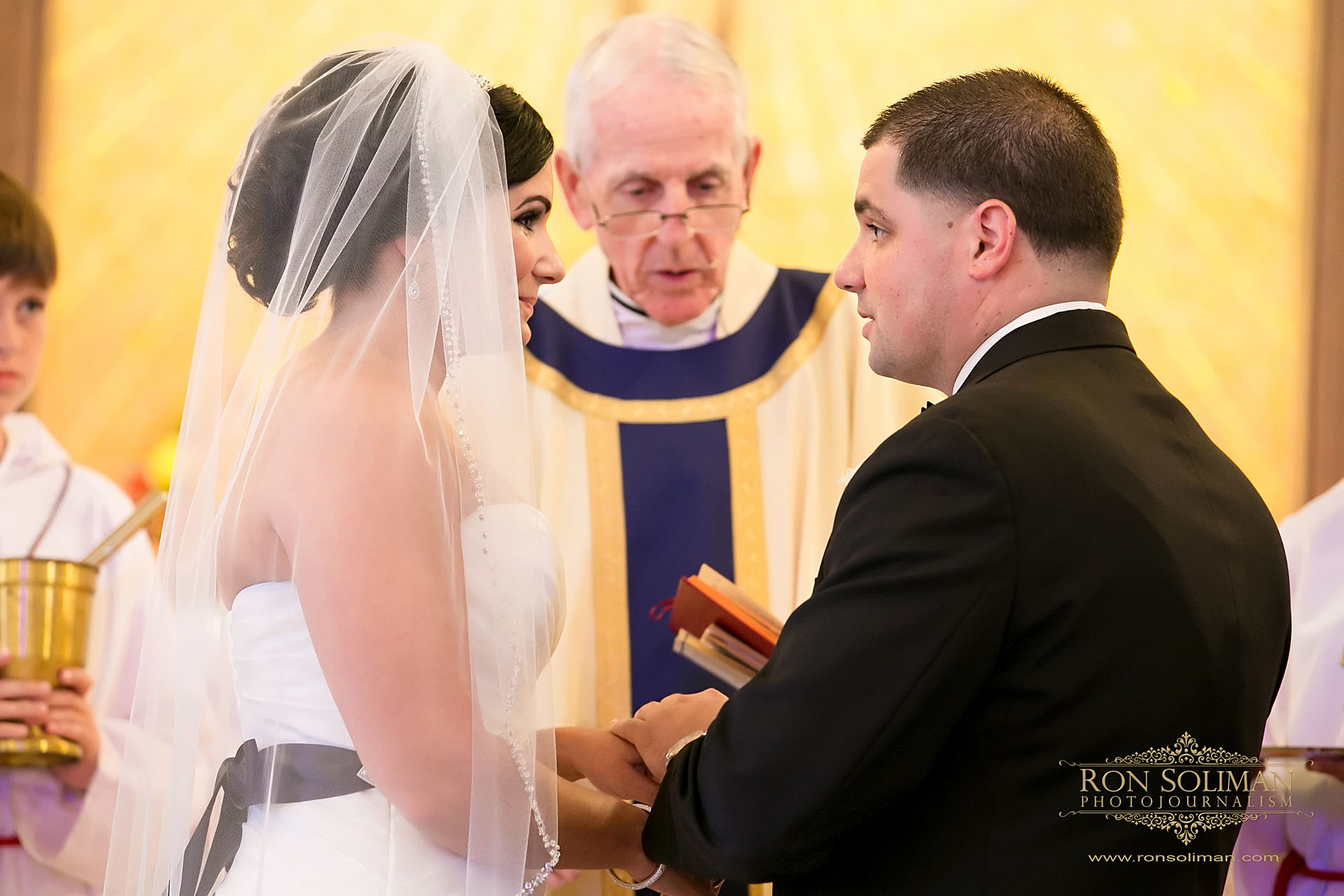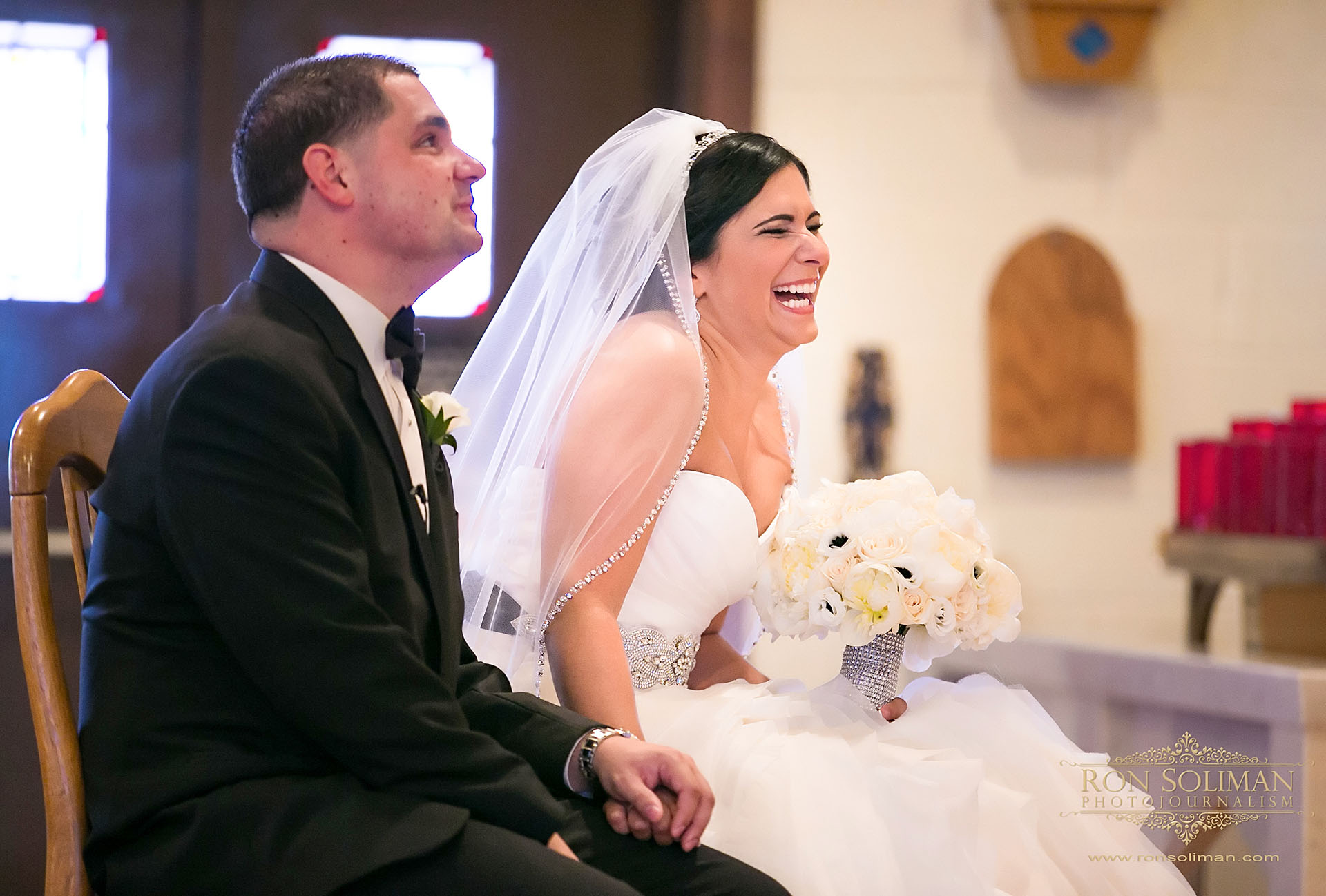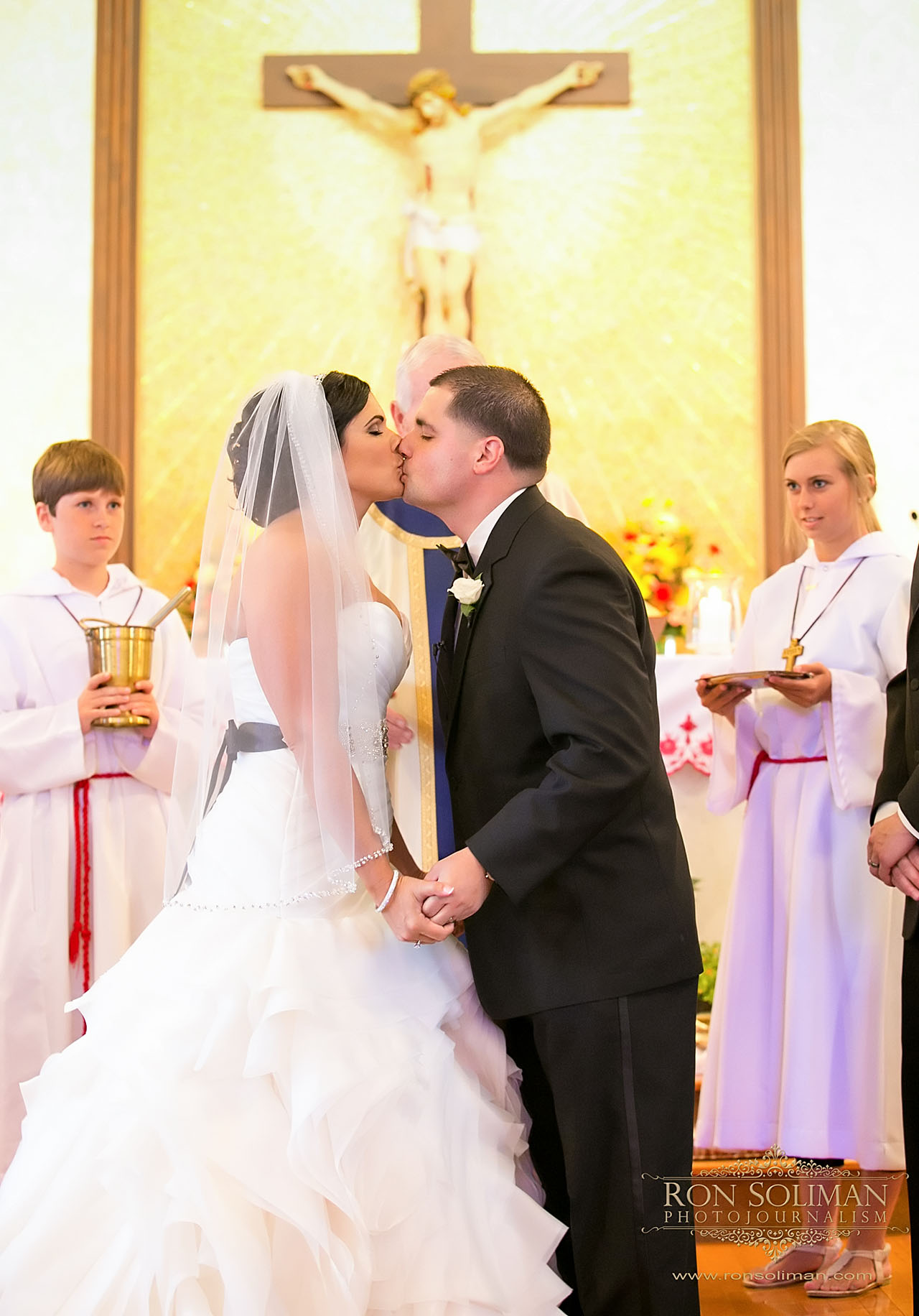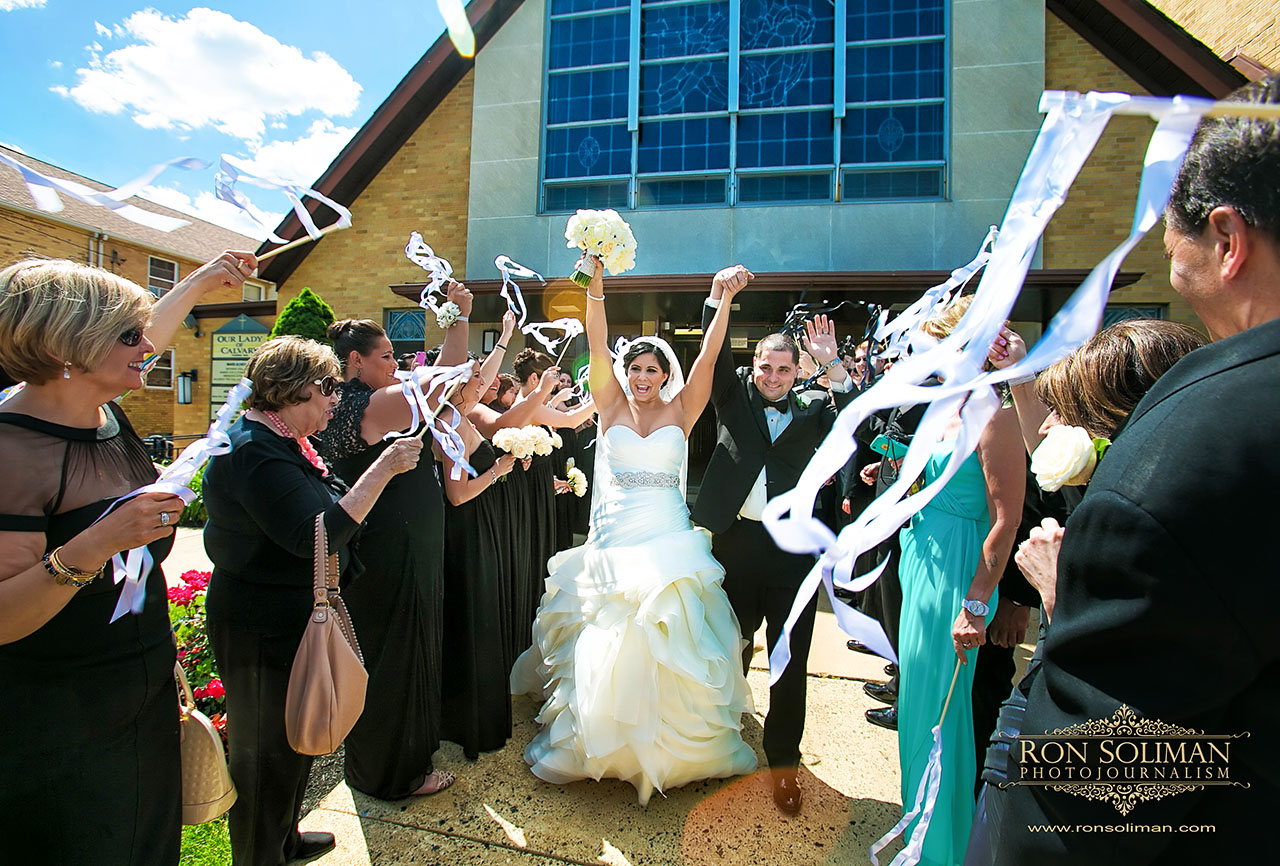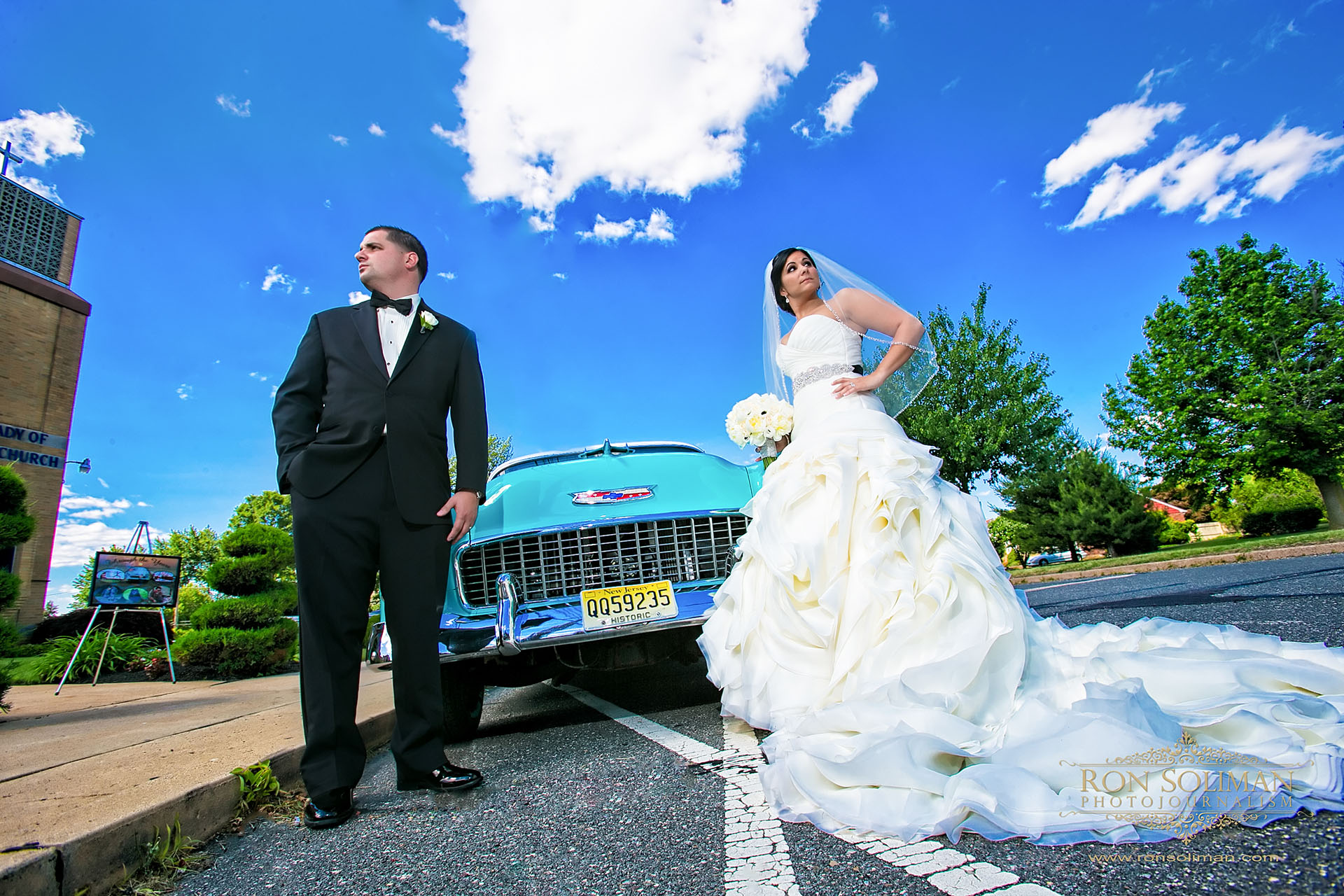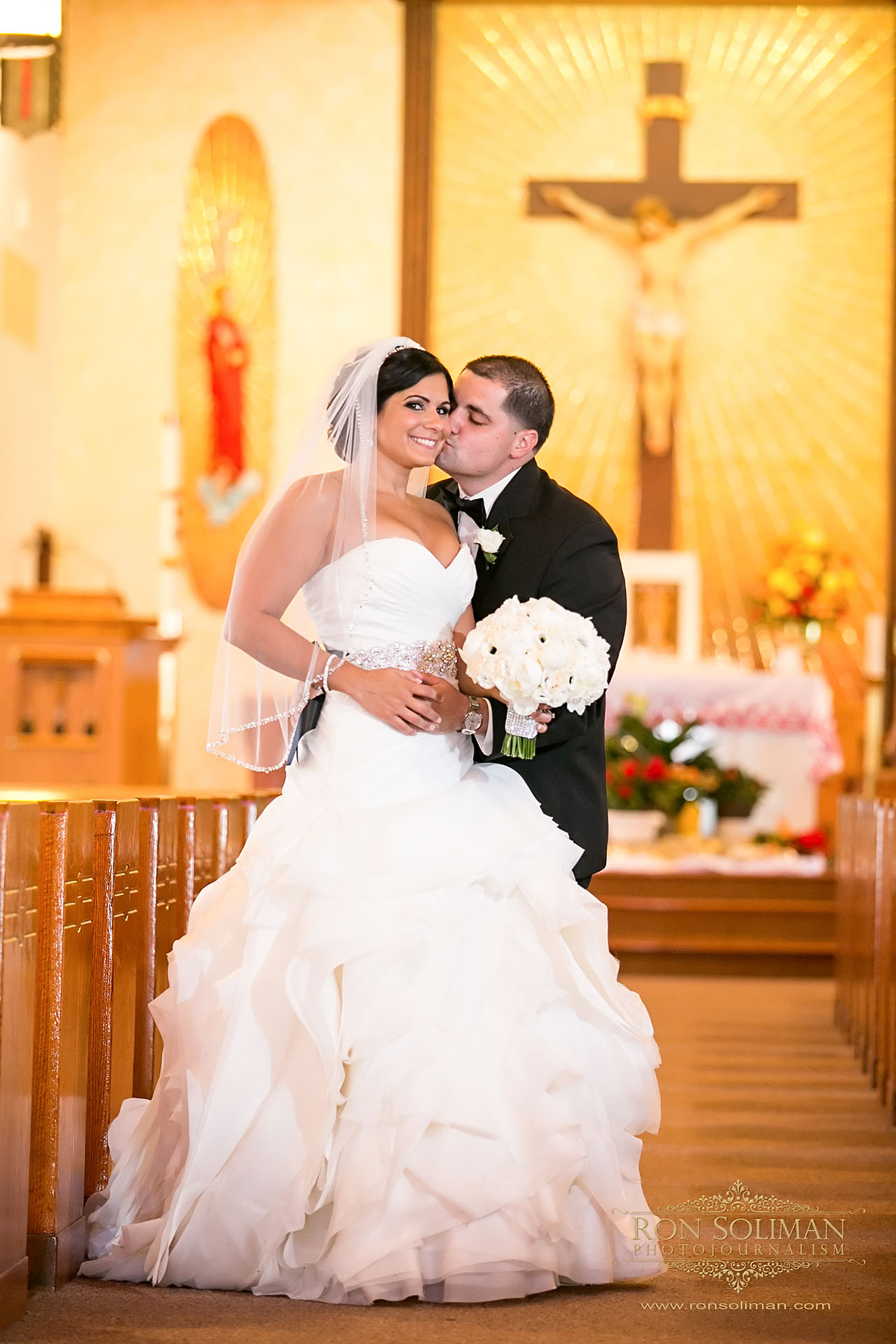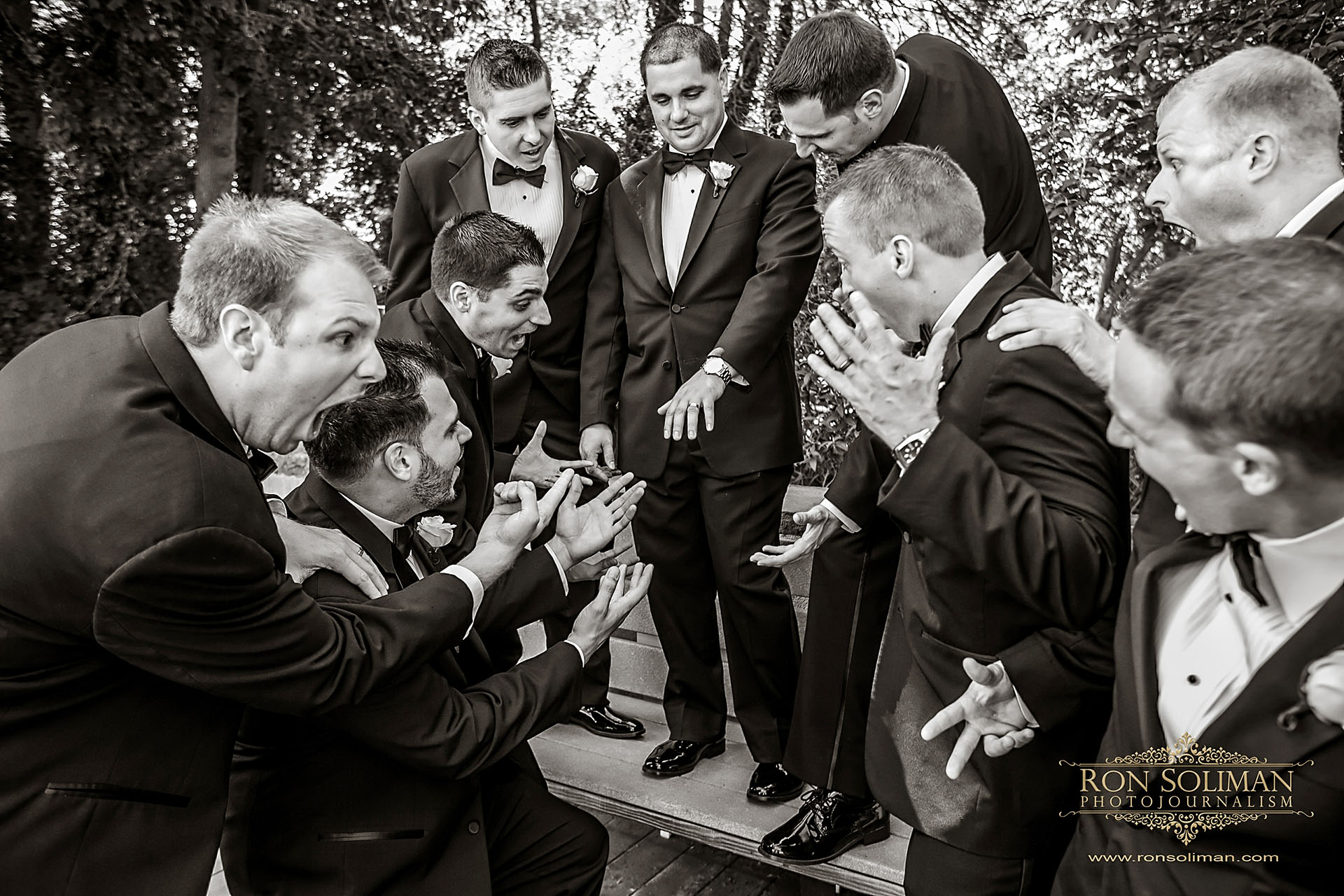 We had to do a guy version of this shot below….I think the expression on the groomsmen's faces was a winner here.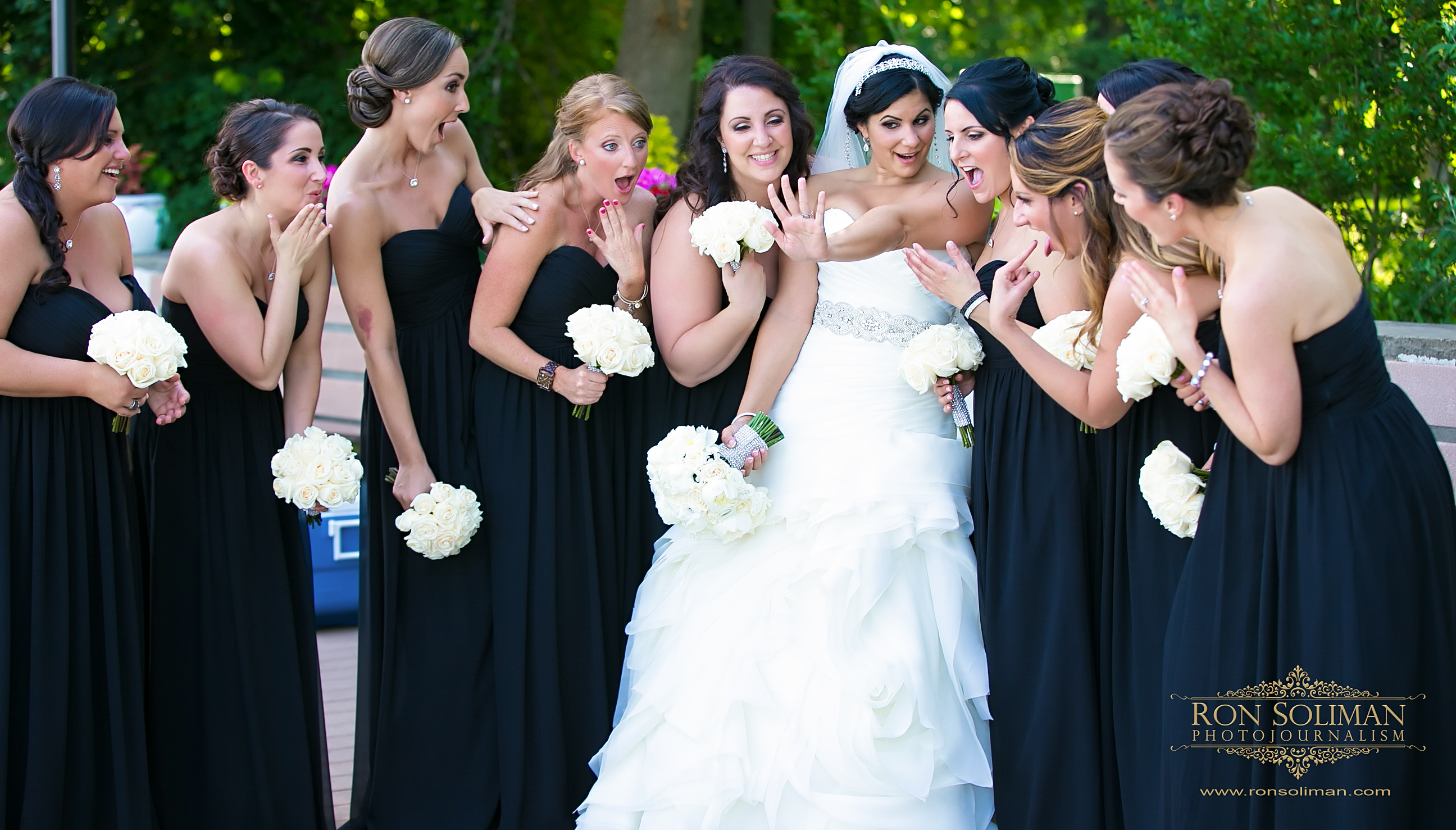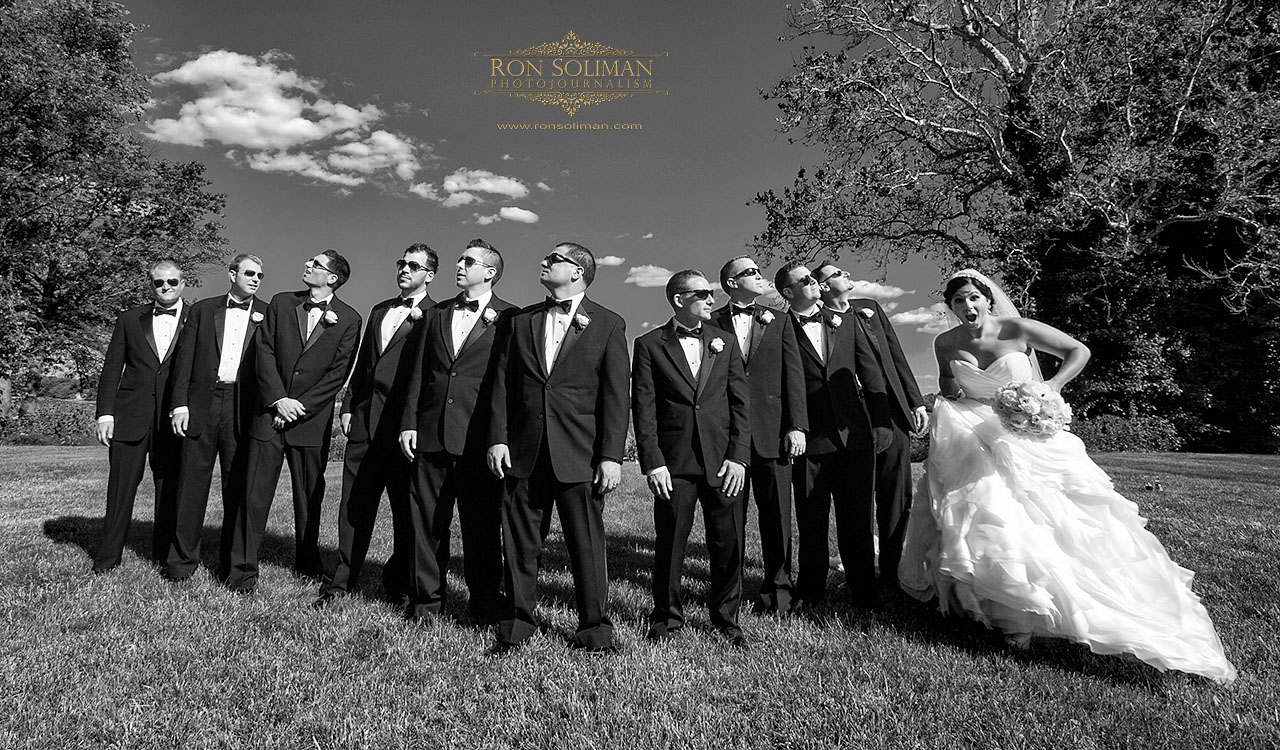 When the bride photobombs the shot…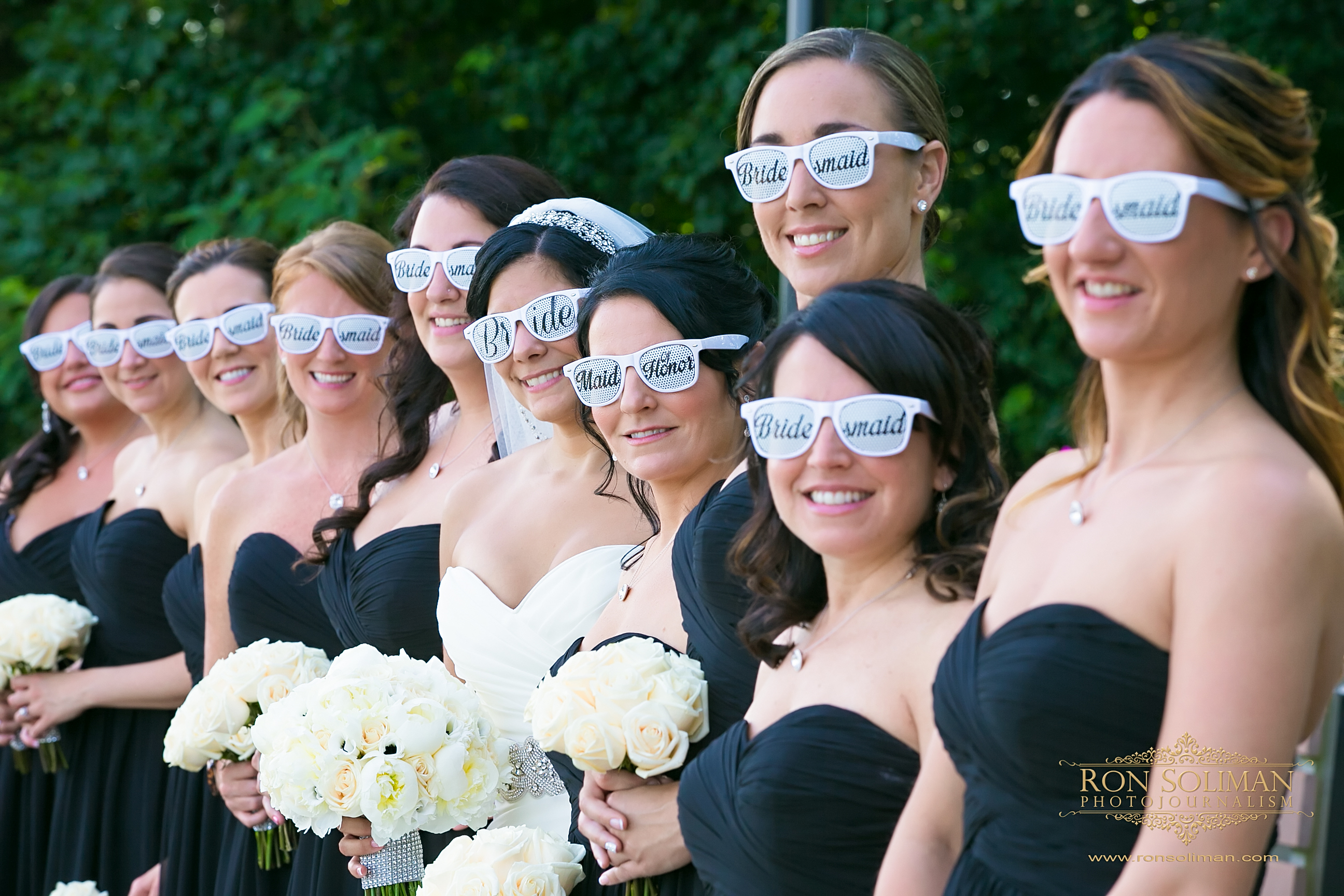 Wedding sunglasses, LOVE these!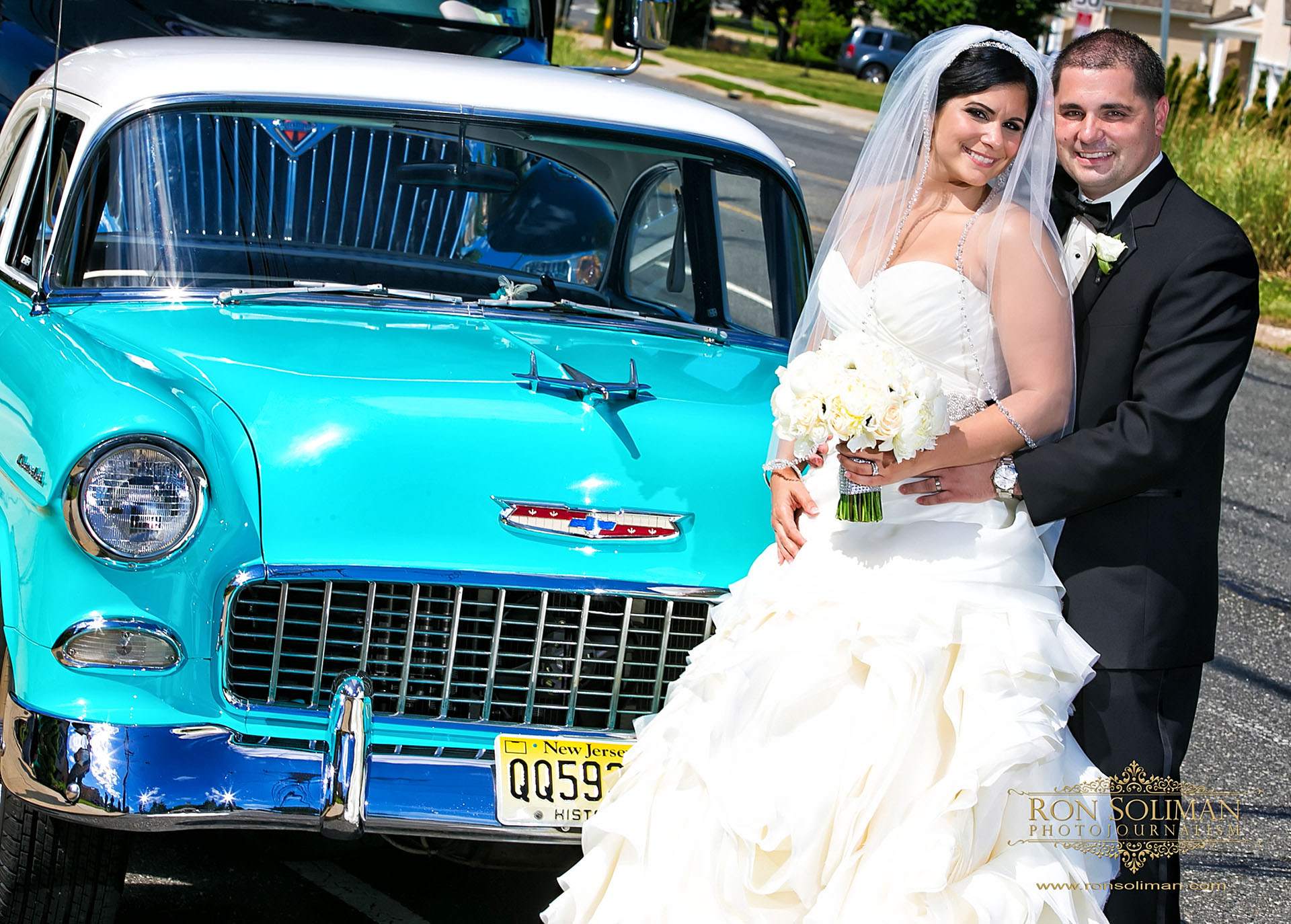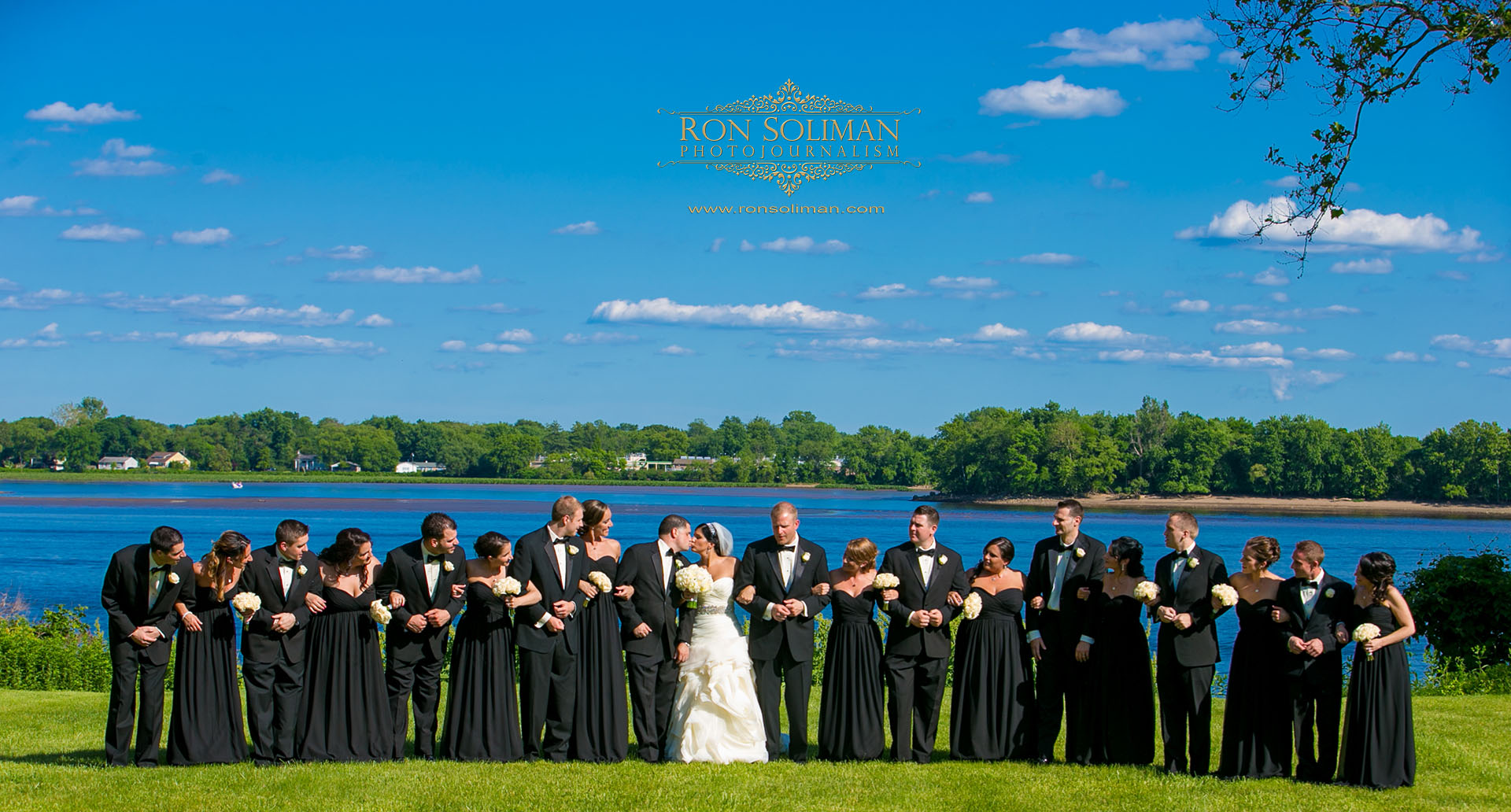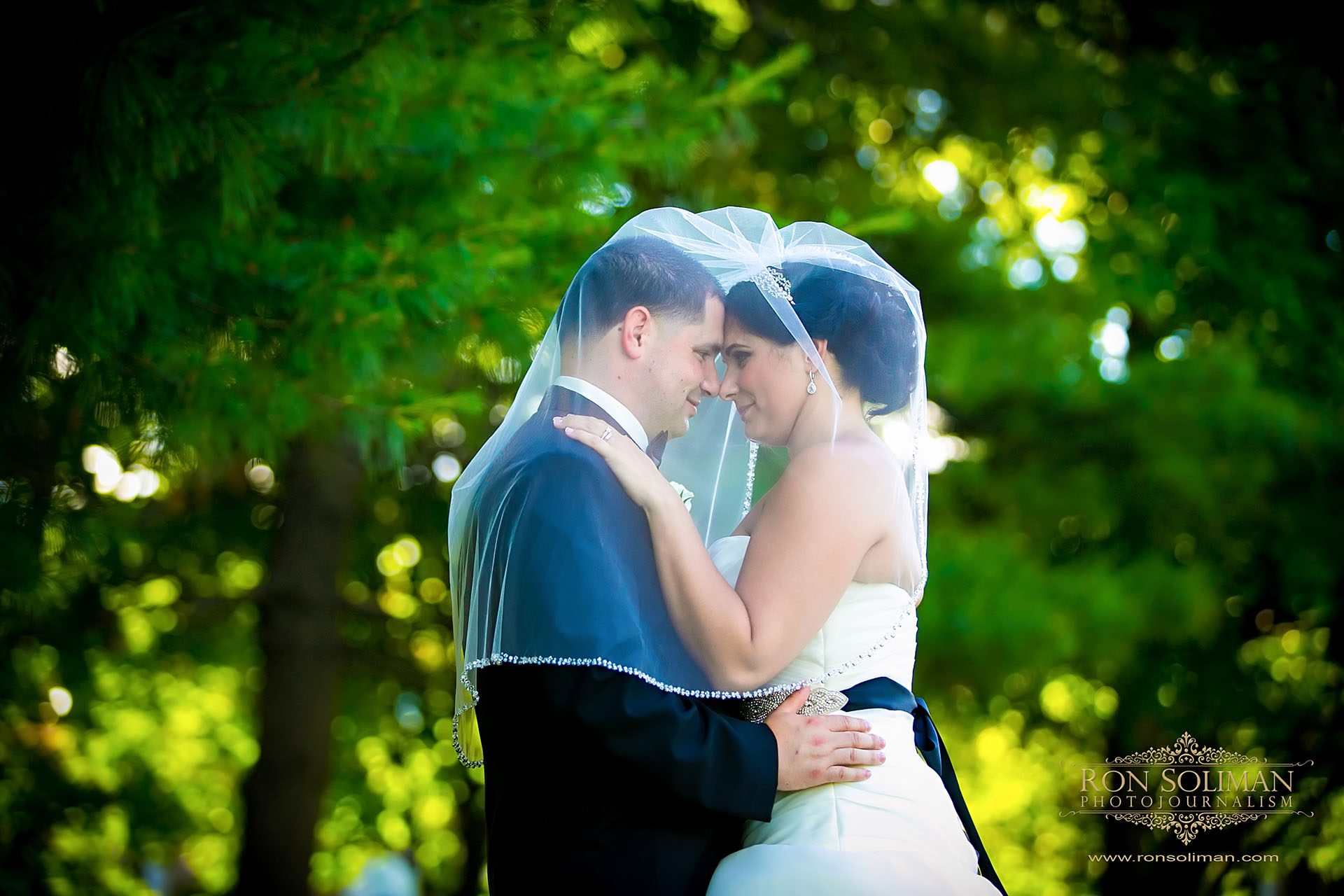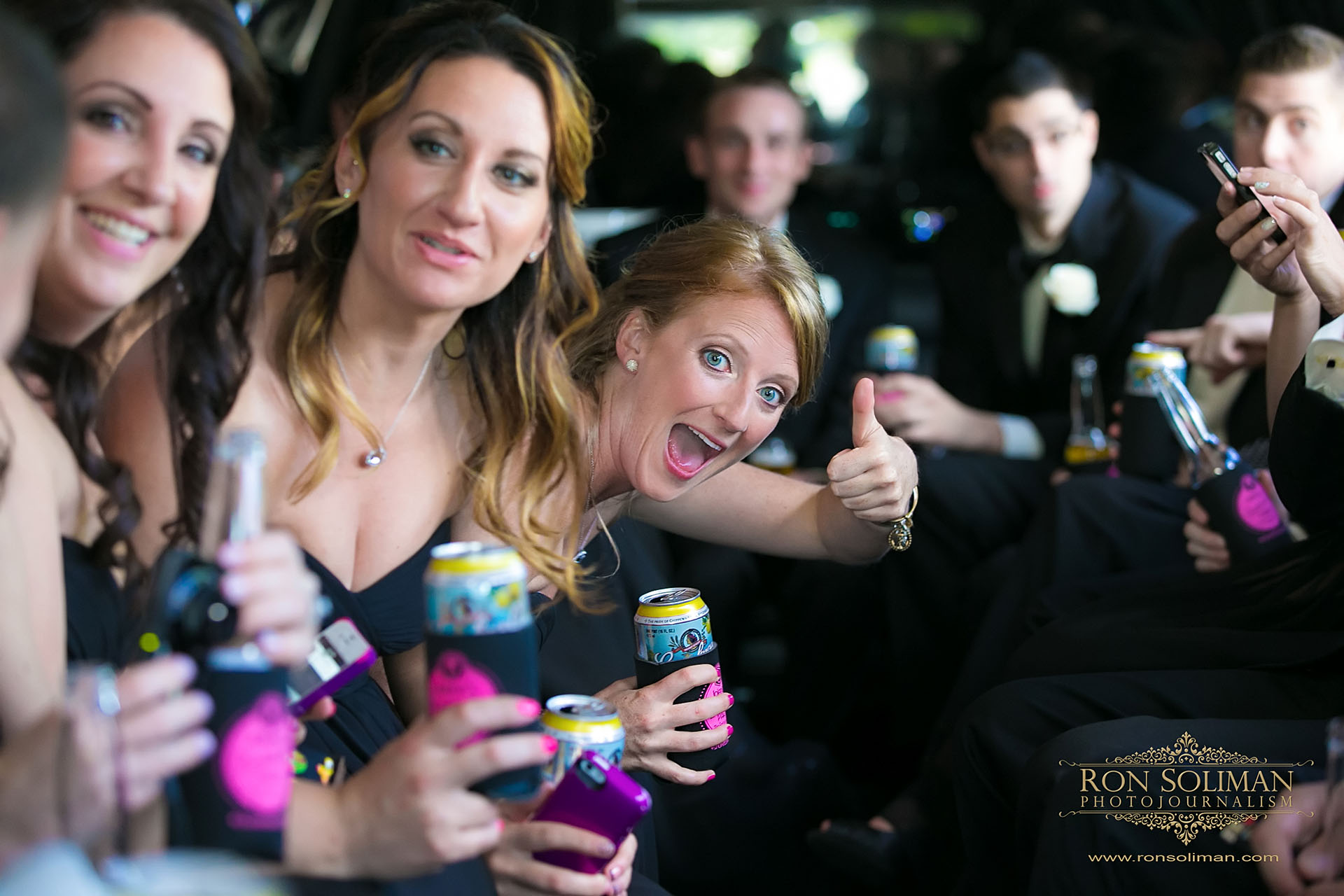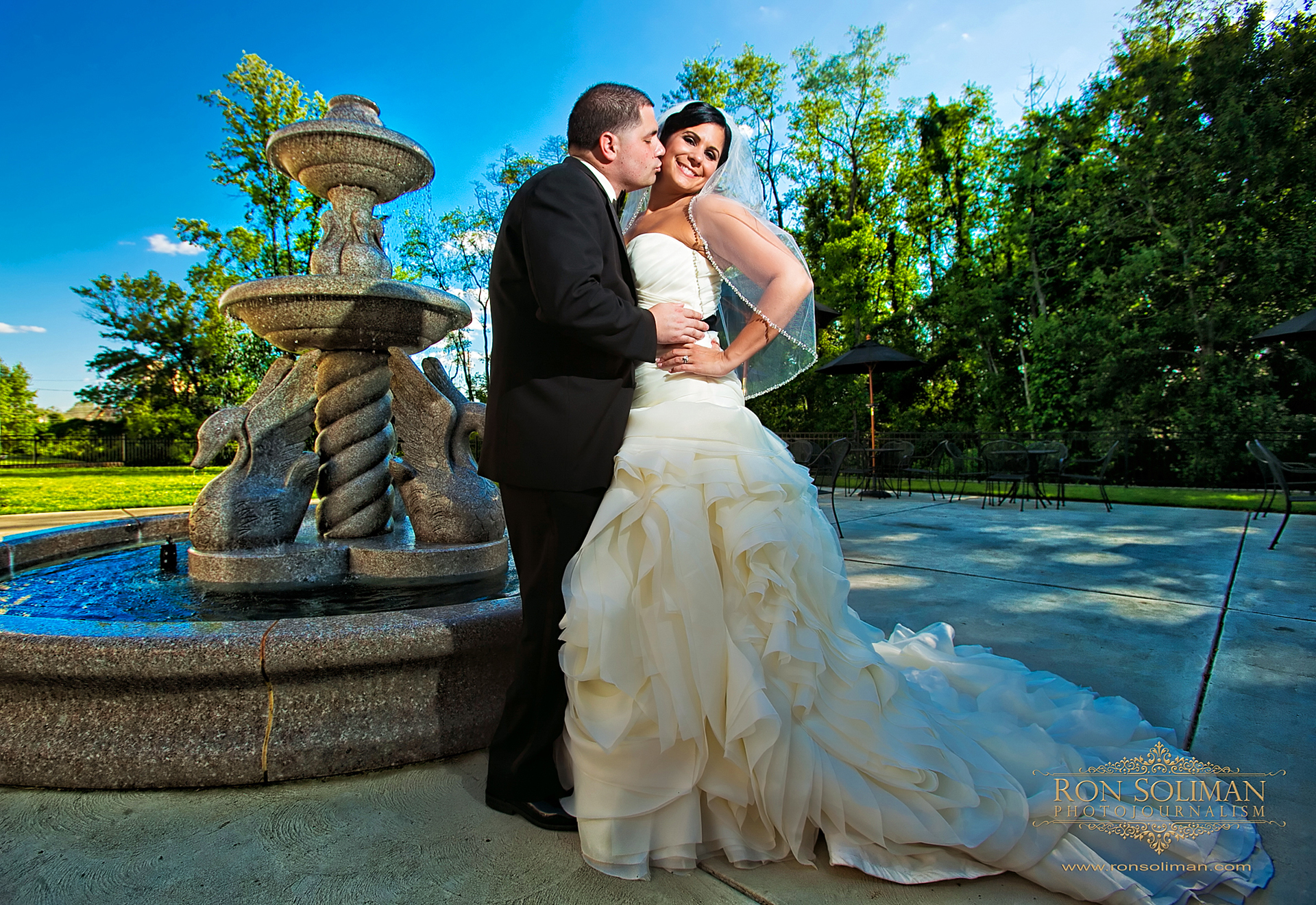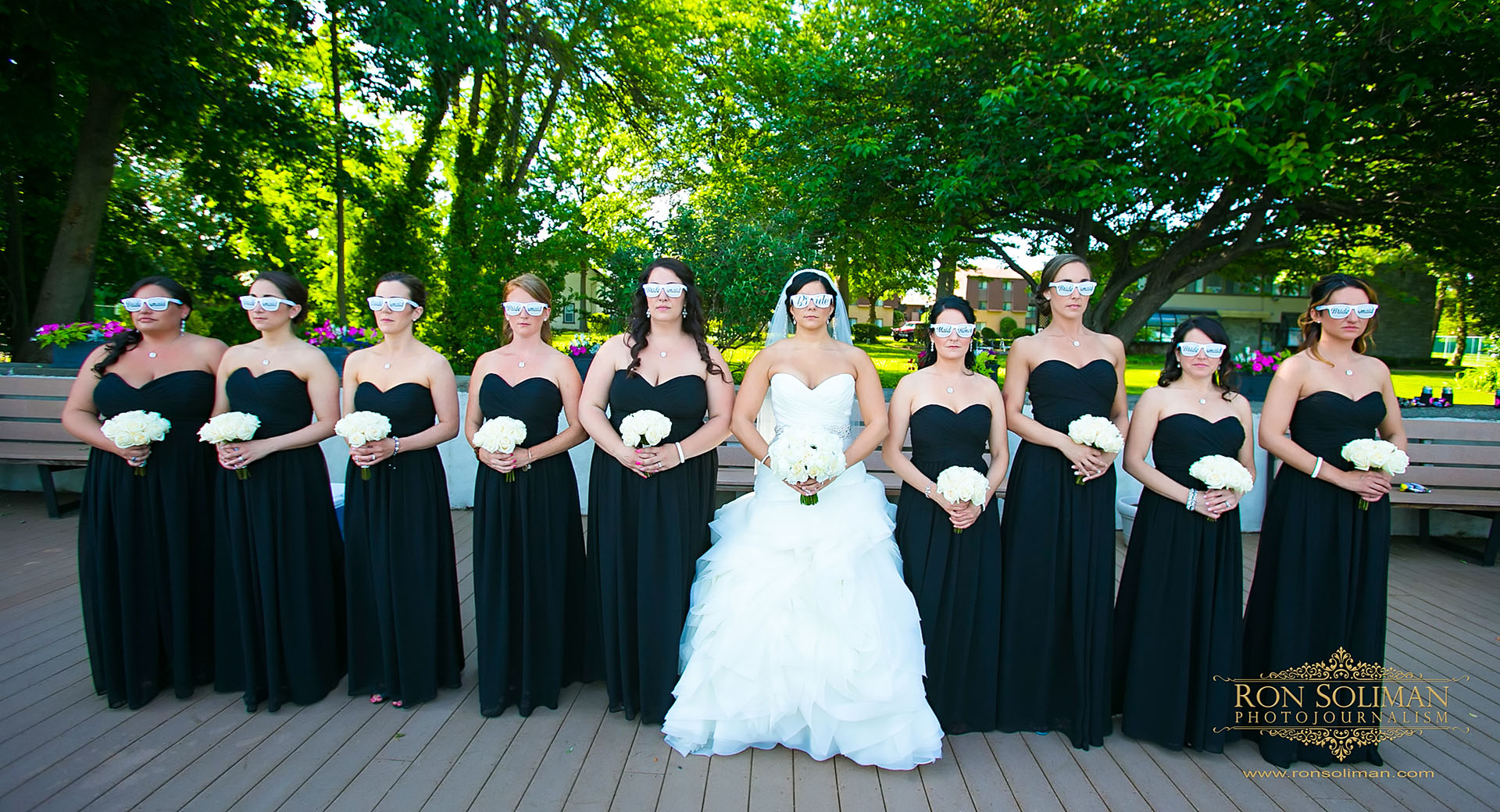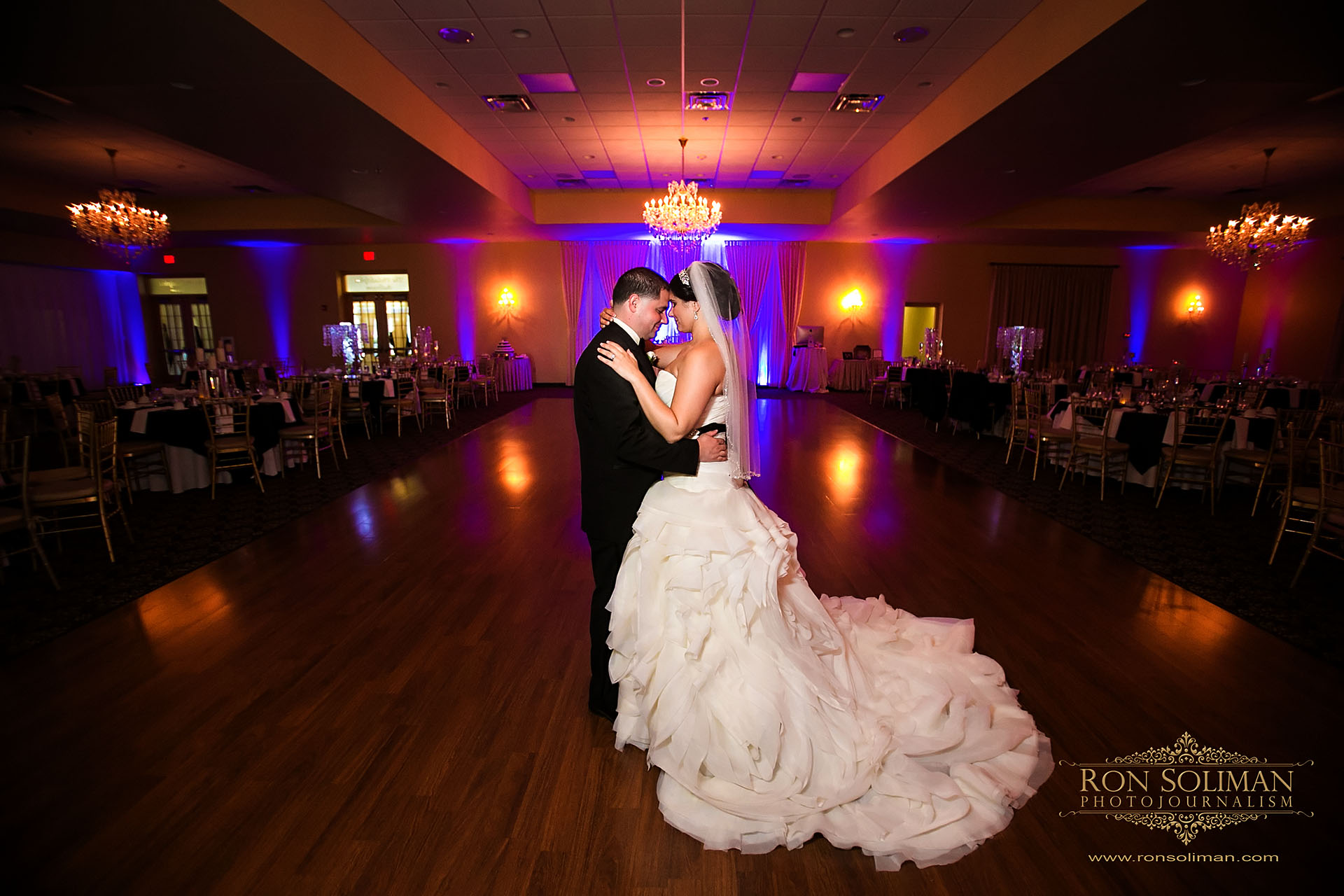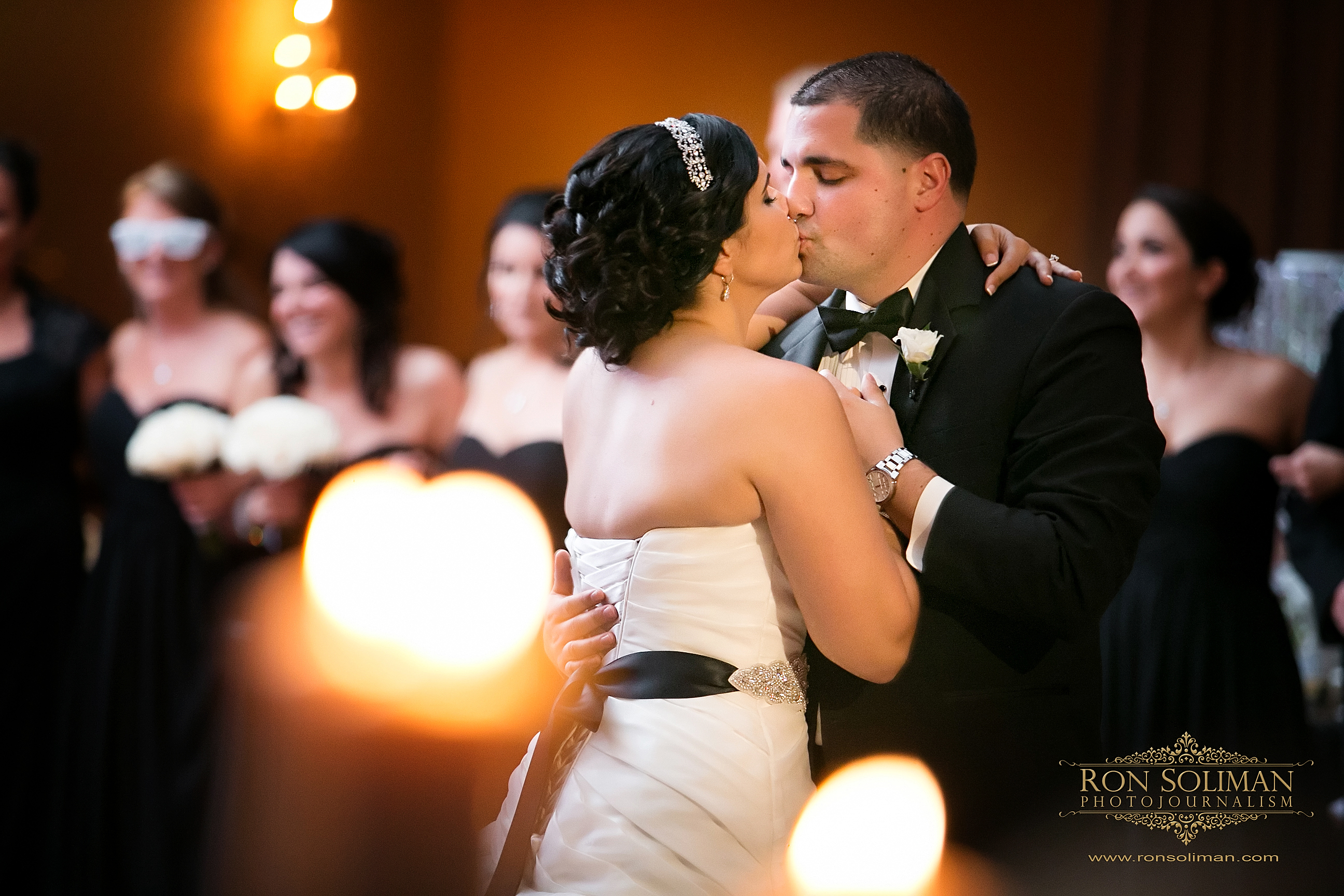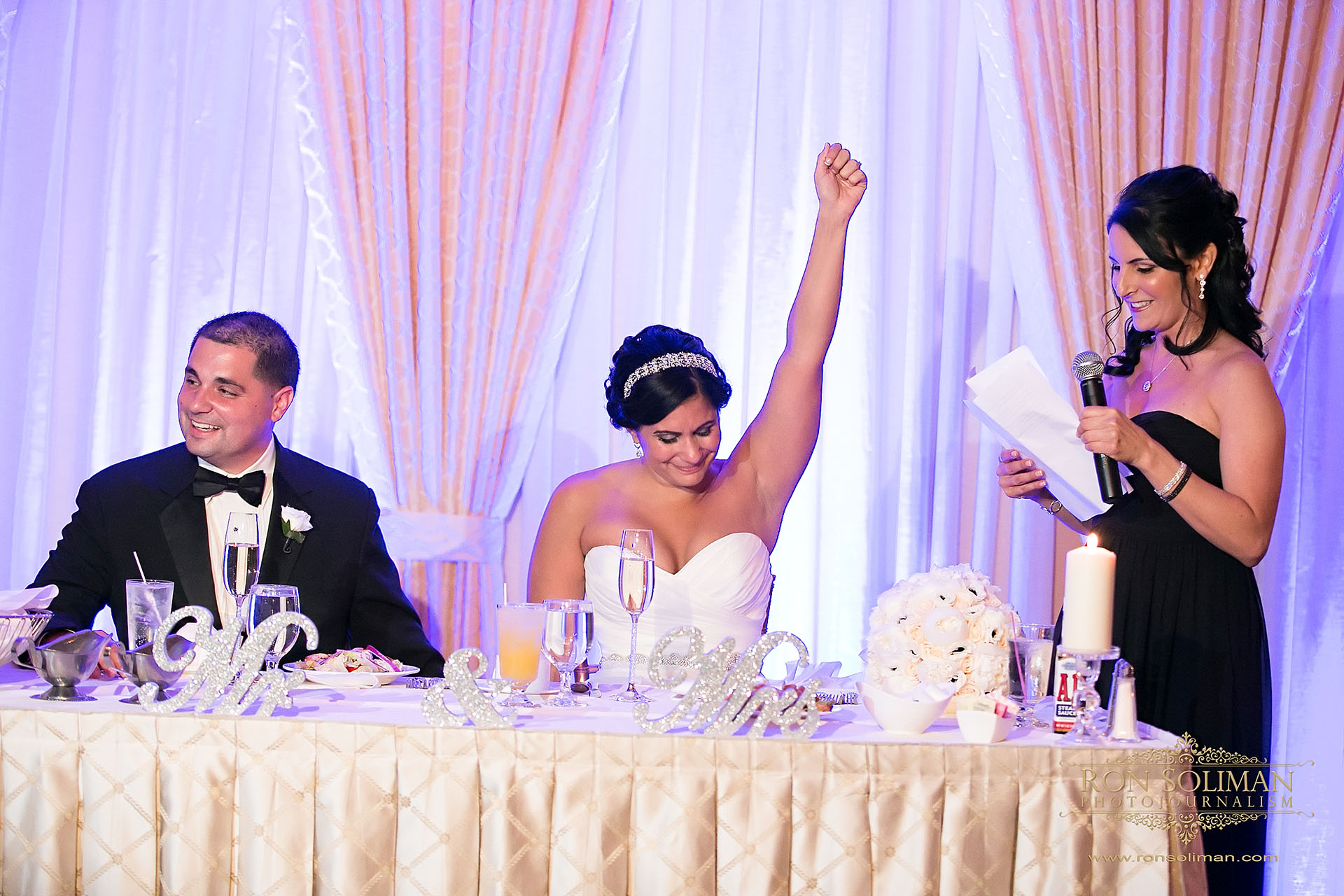 Special thanks to some wonderful people who helped made Jolene and Eric's wedding even more special –
* The Philadelphia Ballroom owned by P&P caterers. Staff are very helpful to us and to their guests…they make everyone feel so welcomed!
* Mike DoiNardo of Dinardo Brothers Entertainment. Mike was wonderful, he got everybody into the dance floor. He put out a great party!
* Carl Alan Event Creations for the gorgeous flowers.