Happy Anniversary to Nhung and Giang!
It was such a gorgeous day in Harrisburg, Pennsylvania last weekend as Nhung and Giang celebrate their union in a Vietnamese Catholic Wedding ceremony. 
Bless and I are very lucky to have met this amazing couple. We are so glad we were able to accommodate them with their last minute change of their wedding date. Bless did an amazing job documenting their special day in Harrisburg. Check out these photos from their beautiful traditional Vietnamese and Catholic wedding….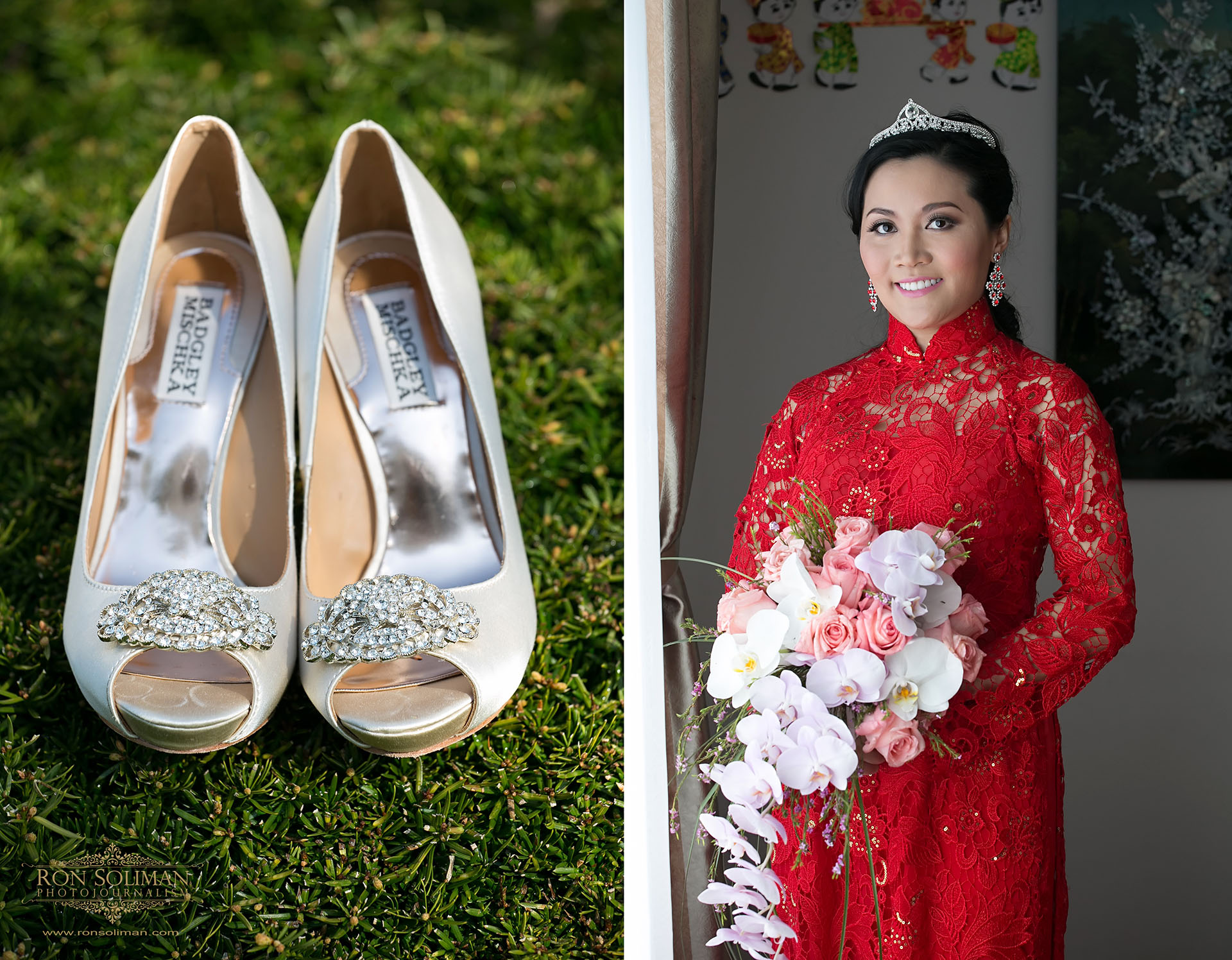 The first part of their wedding day was a traditional Vietnamese tea ceremony at Nhung's parent's home in Harrisburg, PA.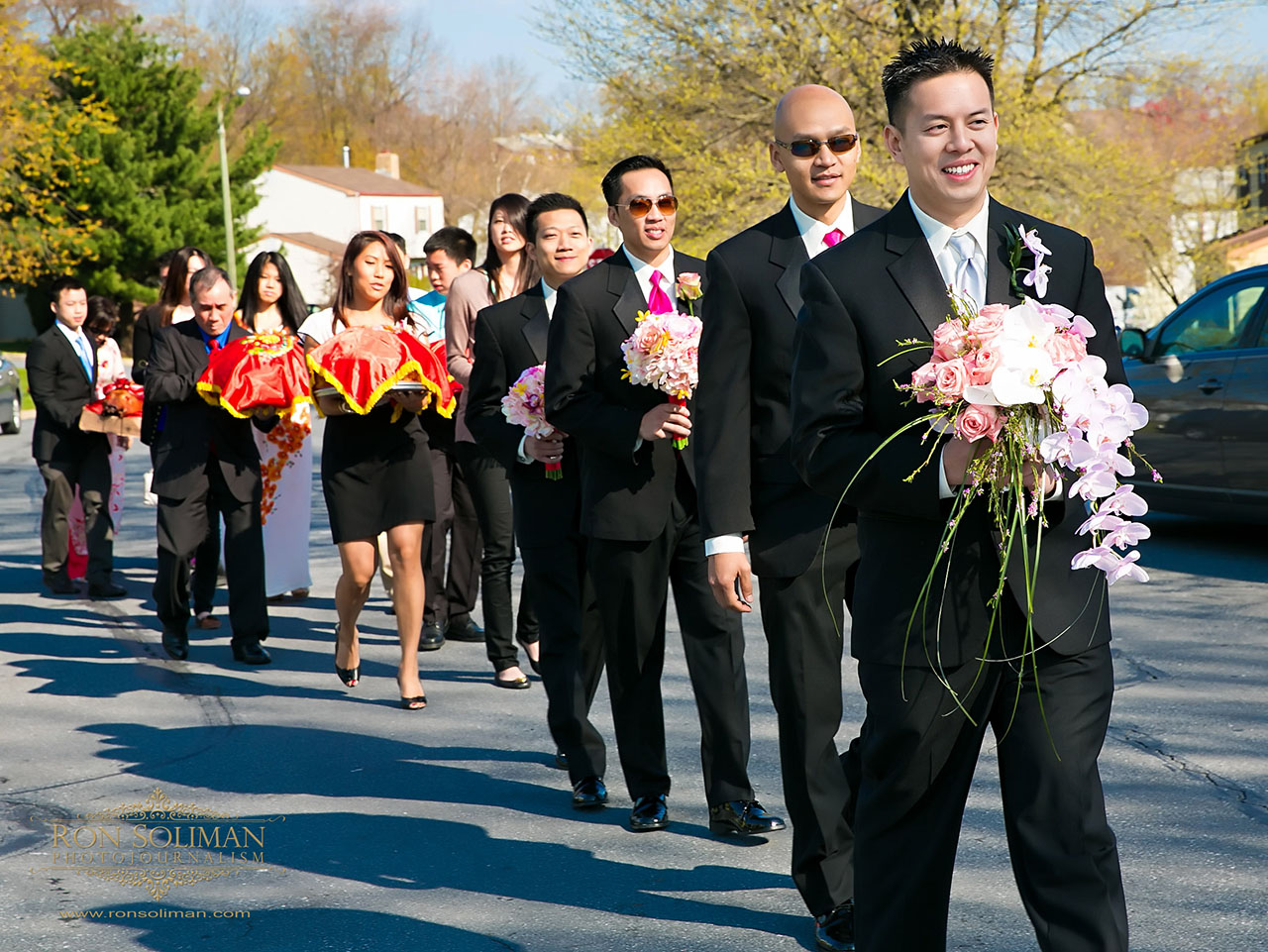 Giang and his family arrive at Nhung's house bearing gifts. Here, the groom's family and friends bear elaborately decorated boxes, covered in red cloth. Inside these boxes are gifts representing the wealth that the groom's family will bring to the bride's family. Gifts are fruit, cakes, a roast pig, fabric, and jewelries for the bride.
Nhung sees Giang for the first time in her traditional Vietnamese wedding gown before the Vietnamese Tea ceremony.
After the Tea ceremony the couple tied the knot at St. Catherine Laboure Church in Harrisburg, PA during a Vietnamese Catholic mass.
After the church ceremony, Bless took the bridal party to the Pennsylvania State Capitol and had a blast photographing them with all the colors around them.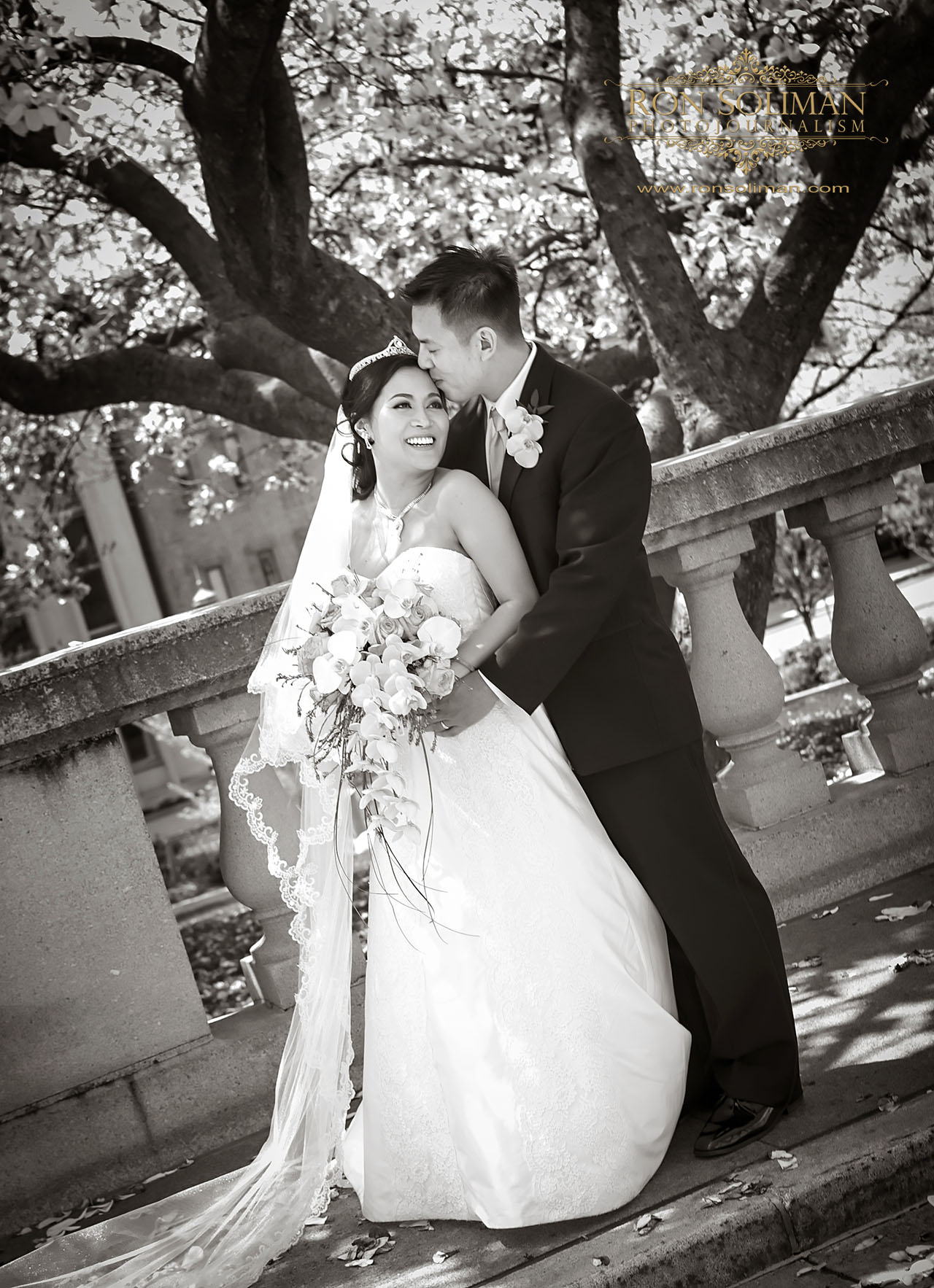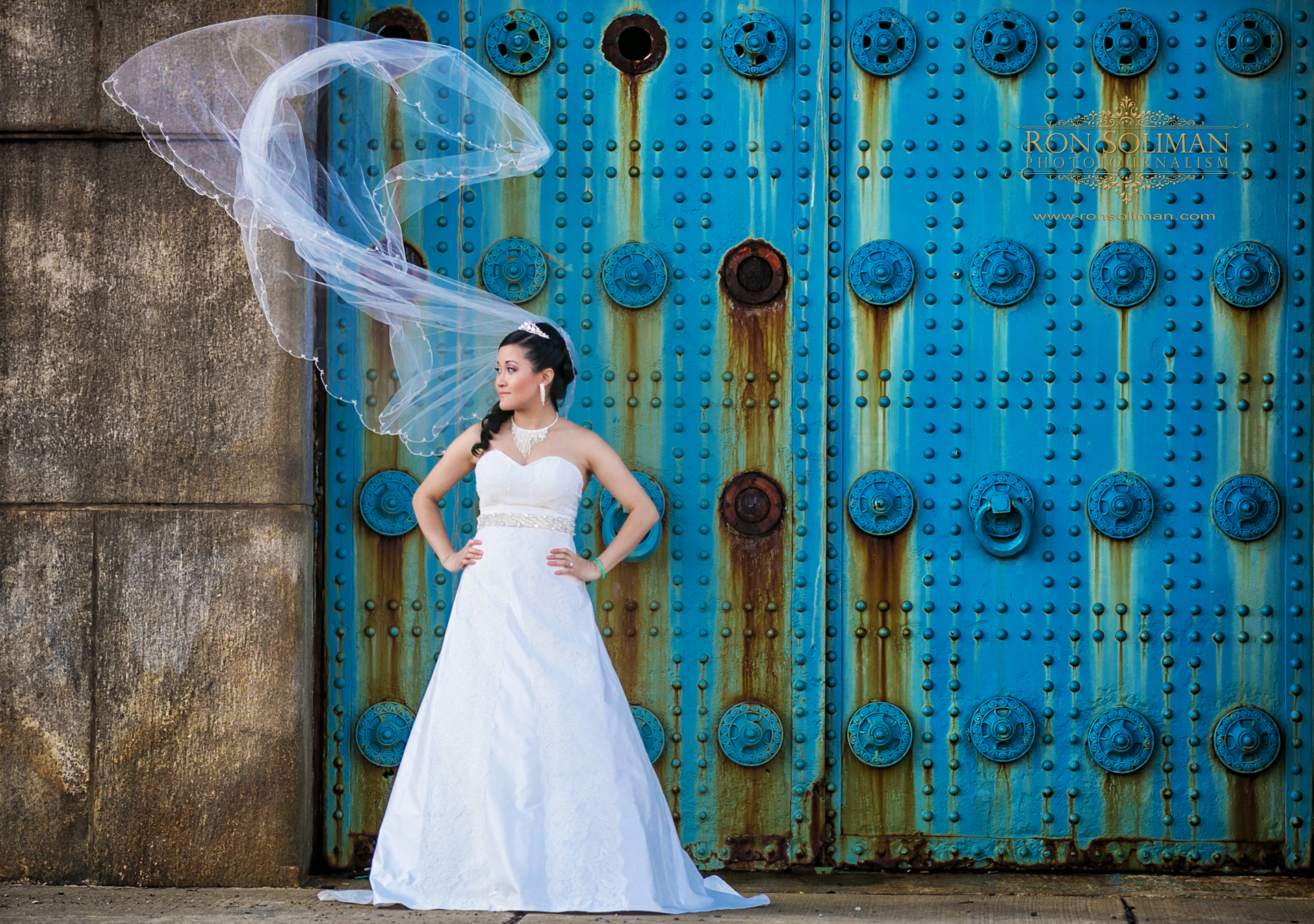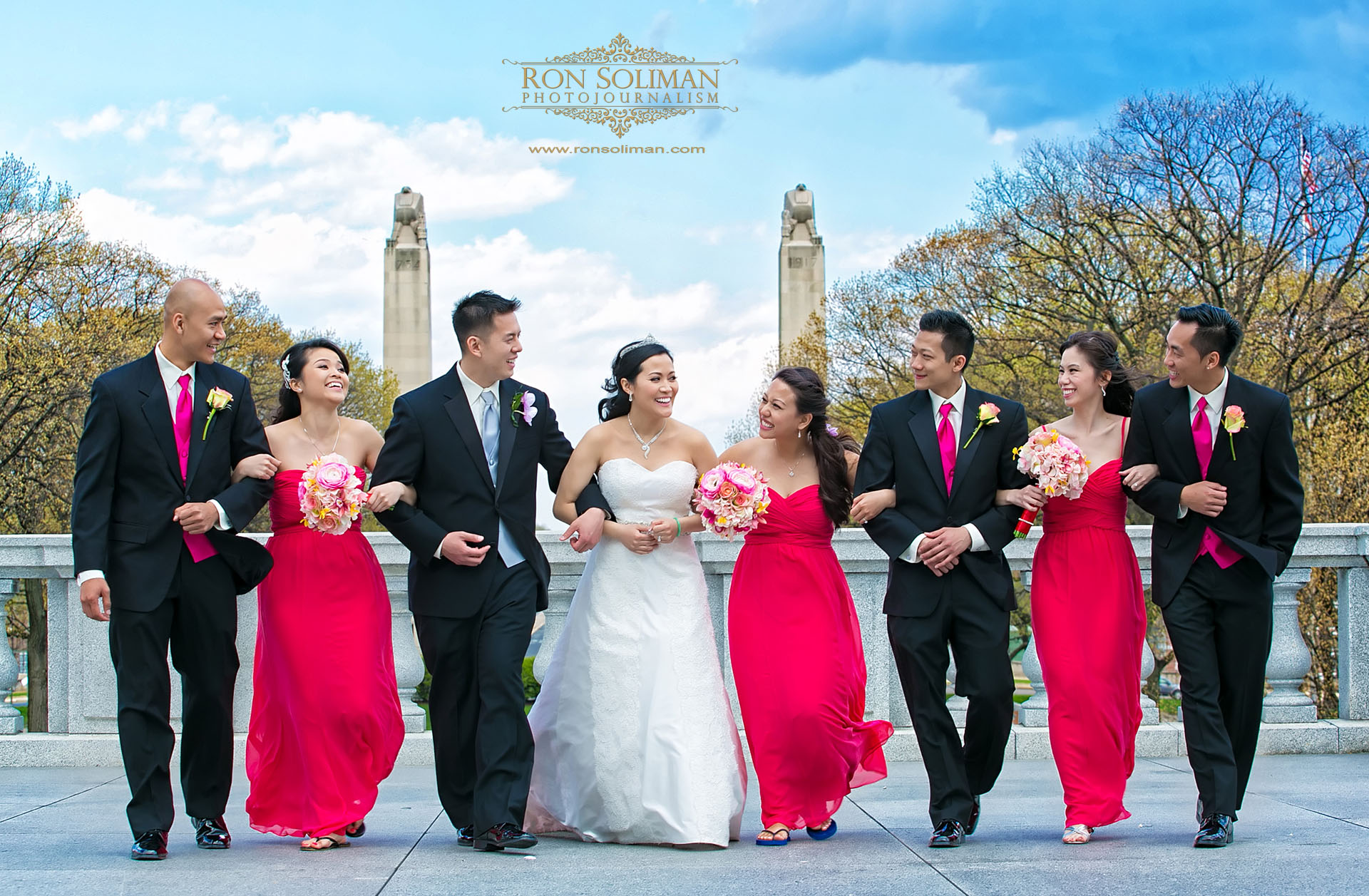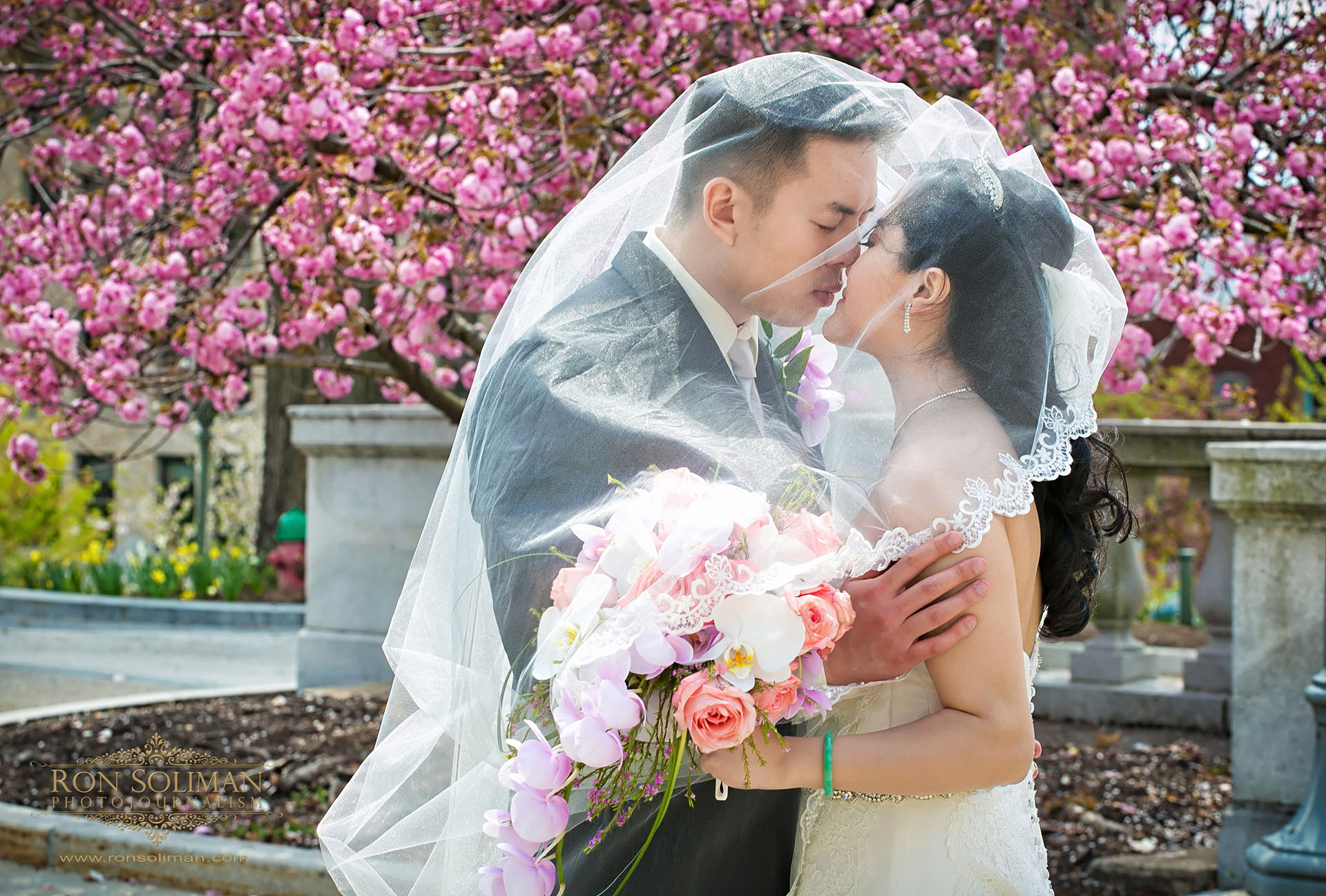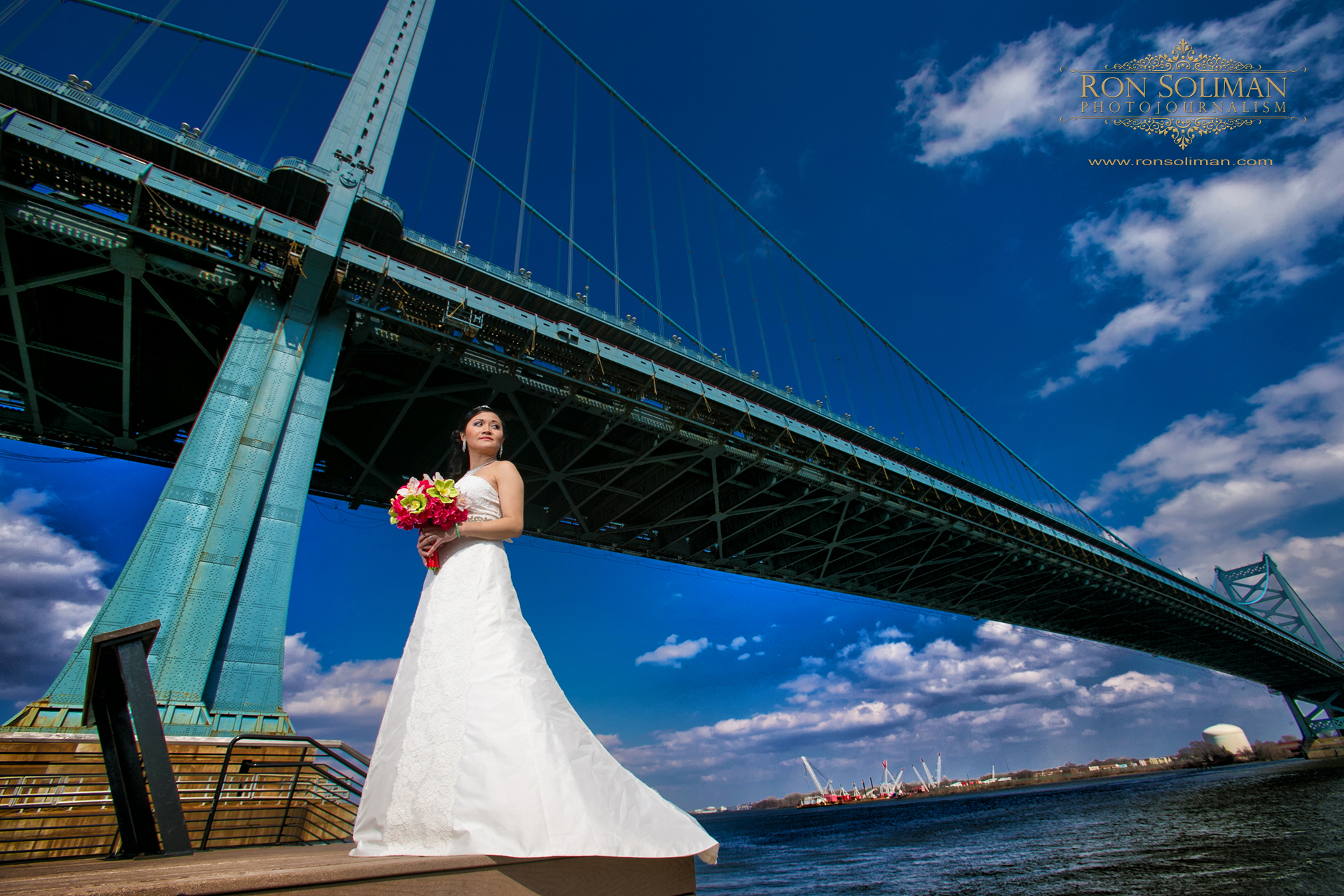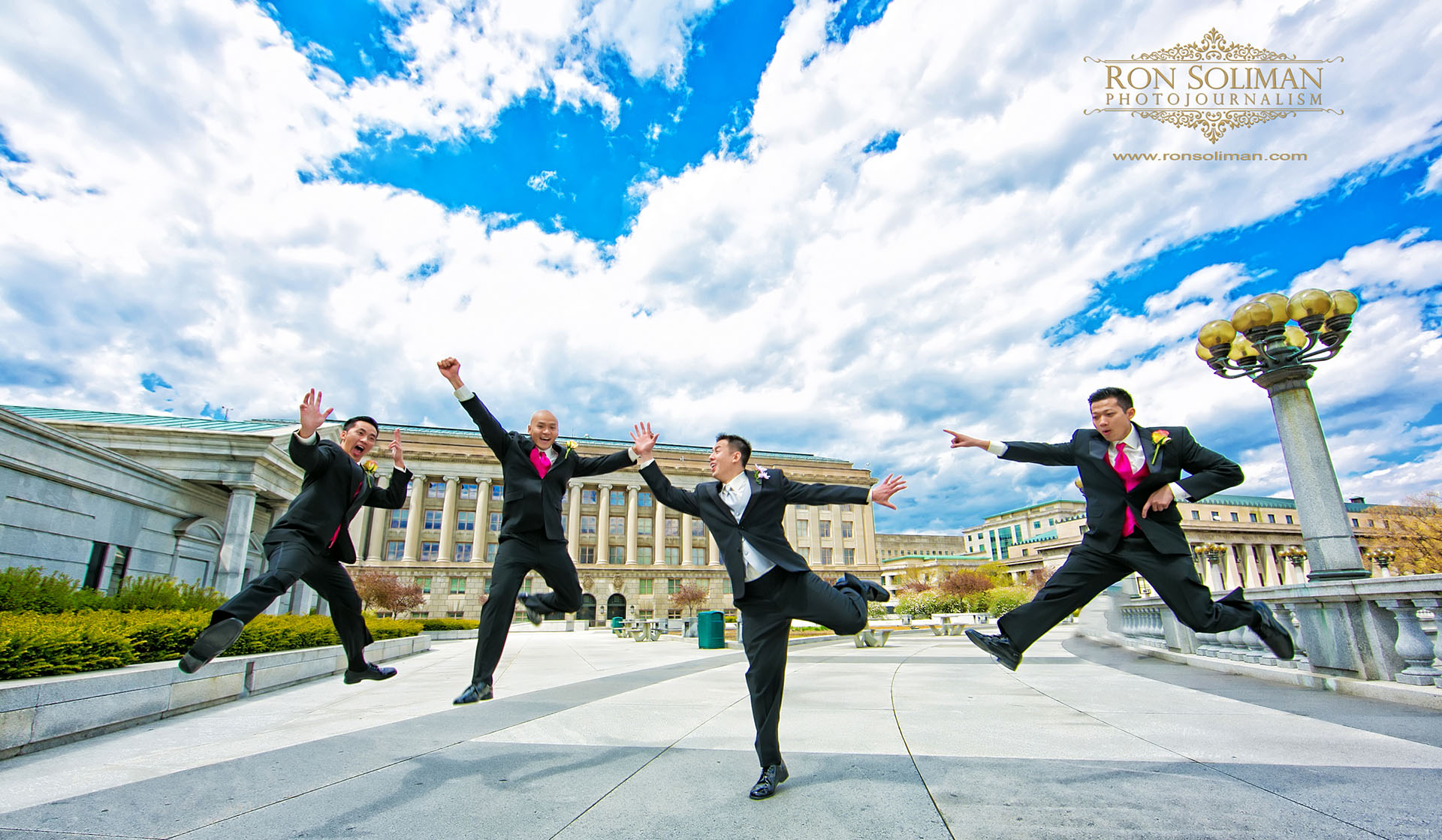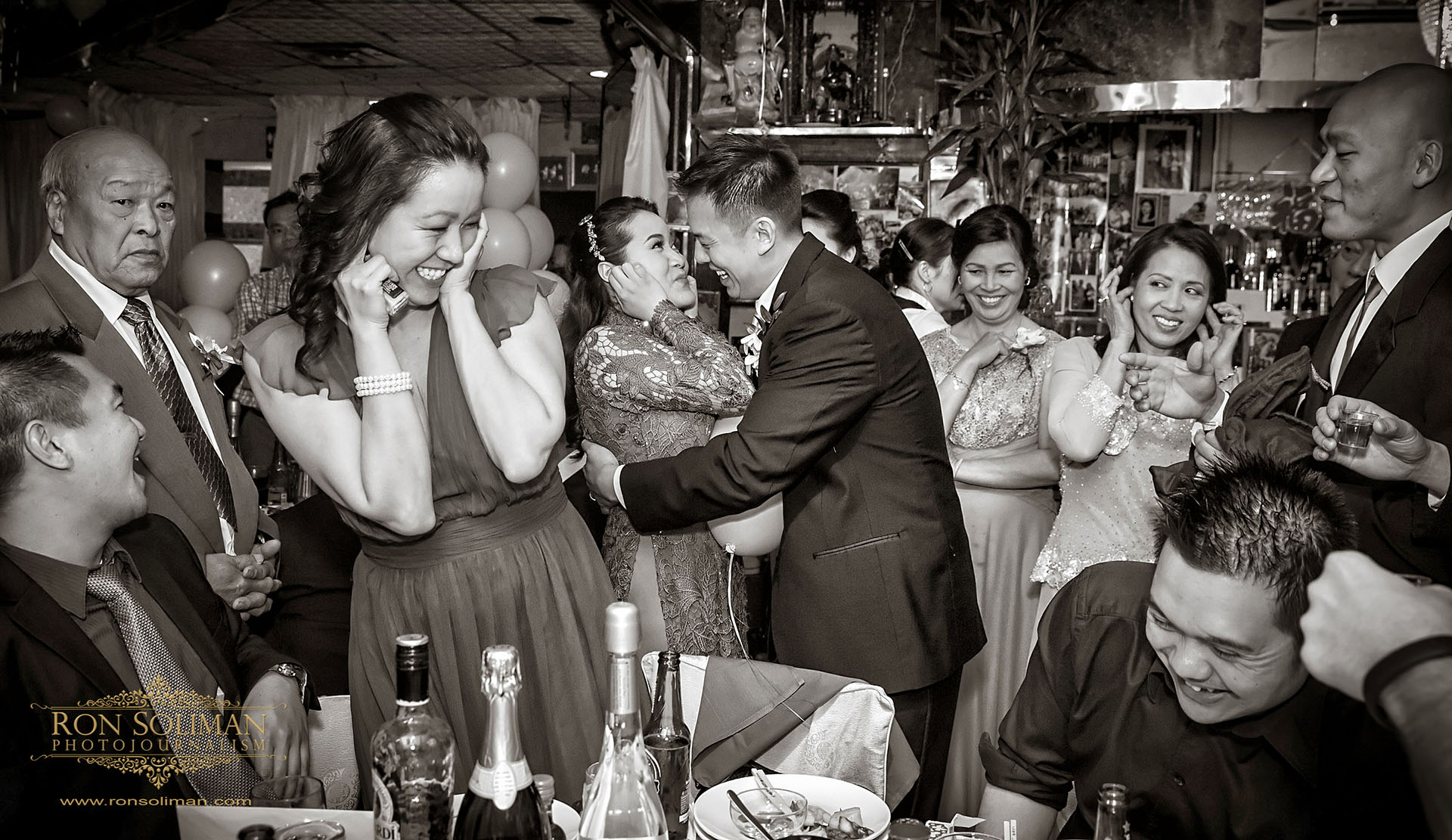 And during their wedding reception at the Golden City Chinese Restaurant in Colmar, PA Nhung and Giang went from table-to-table to thank guests for their blessings and receive gifts, and sometimes tricks….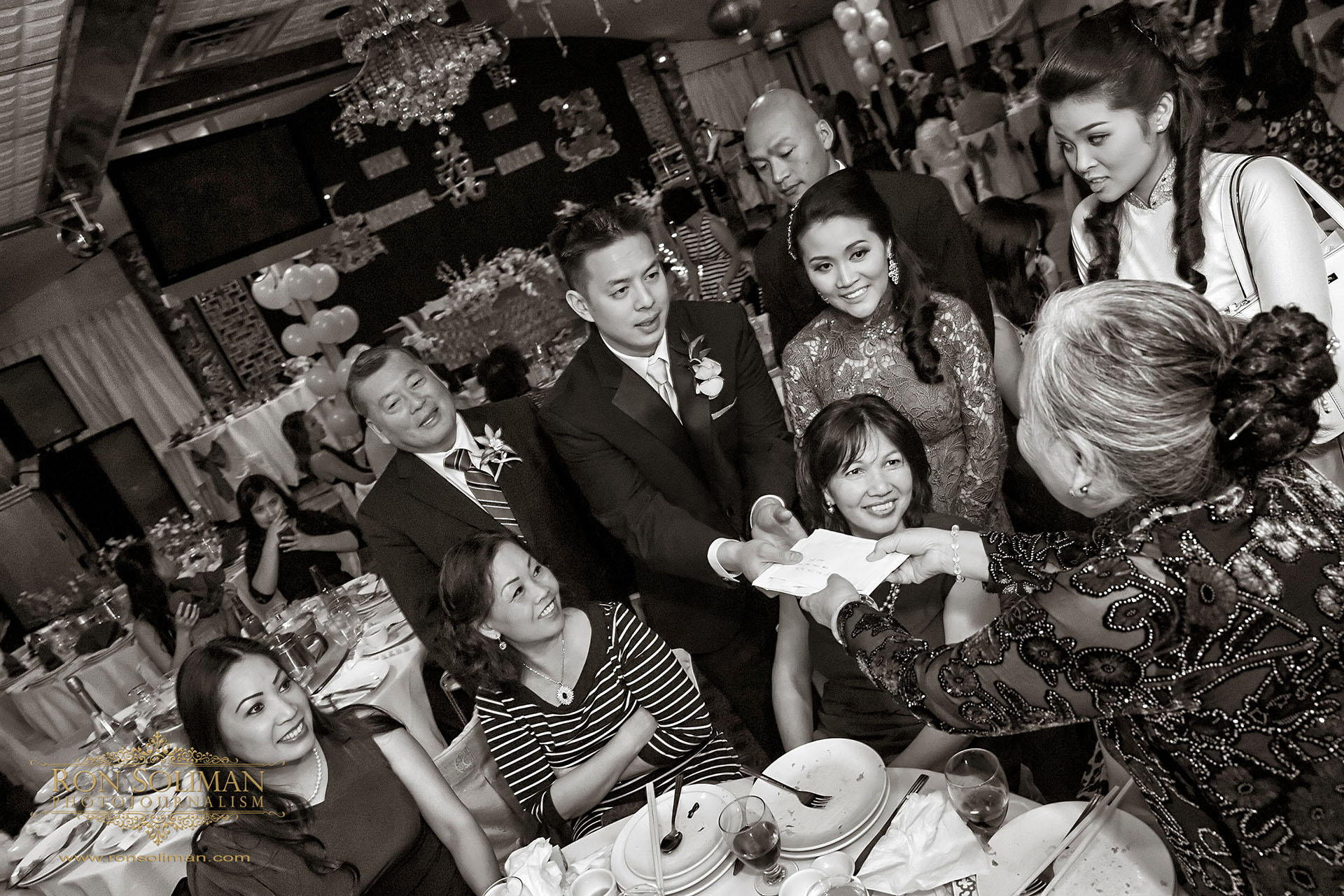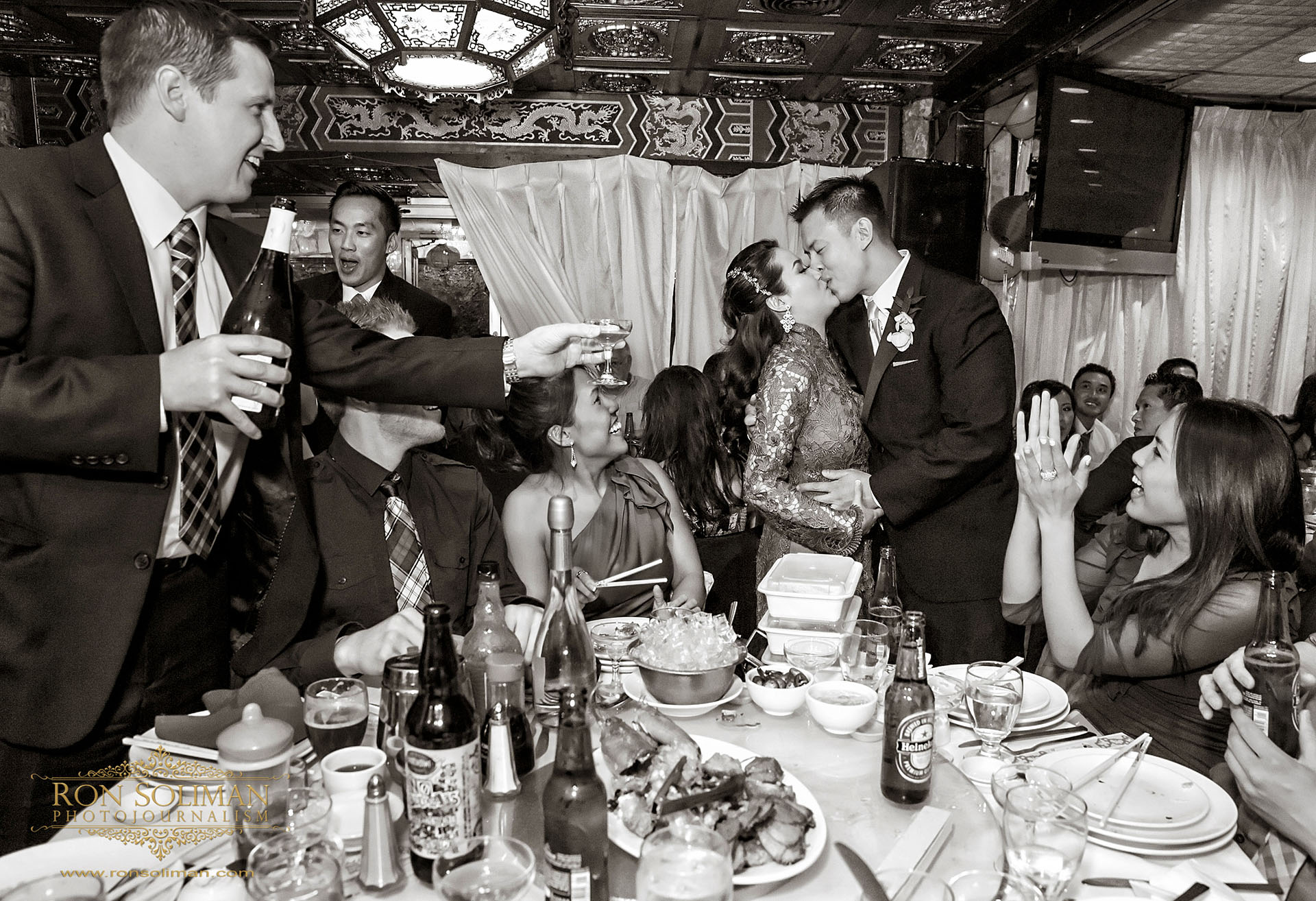 I hope you enjoyed looking through the sneak peeks from their wedding. Make sure you leave your greetings for the newly weds in the comments box below.