Balinese Faith and Culture
Recently, I visited and explored the beautiful Bali, Indonesia. I have to say as a world traveler, Bali has now become one of my favorite places in the world. Aside from its breathtaking and picture perfect sceneries, its people and its culture made it one of my top favorites as a photographer. Check out these images I captured during my trip and you will understand what I mean…Enjoy!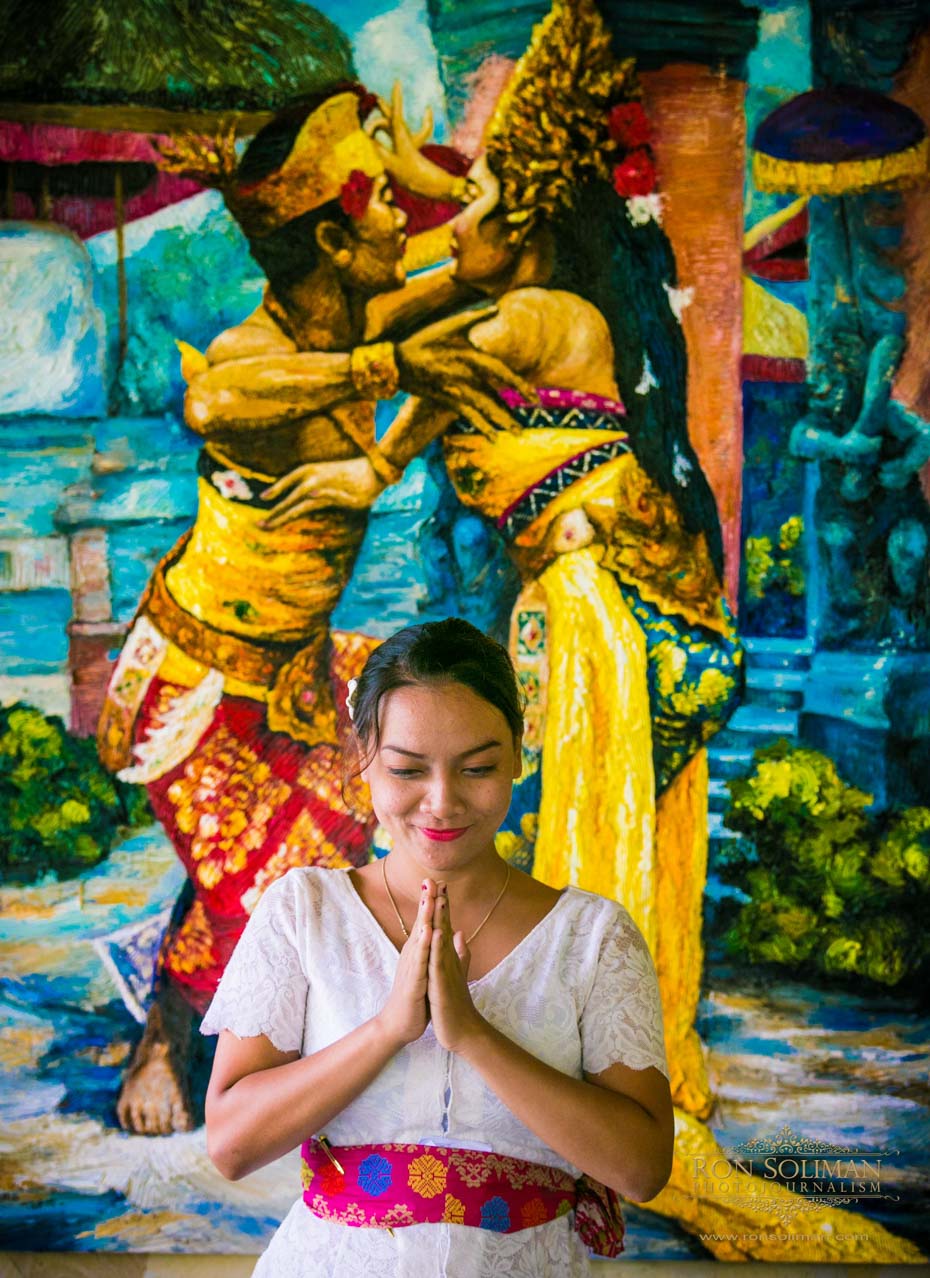 Sembah is a Indonesian gesture and greeting to demonstrate respect and reverence. While performing the sembah, the person clasp two hands together in front of the chest while slightly bowing.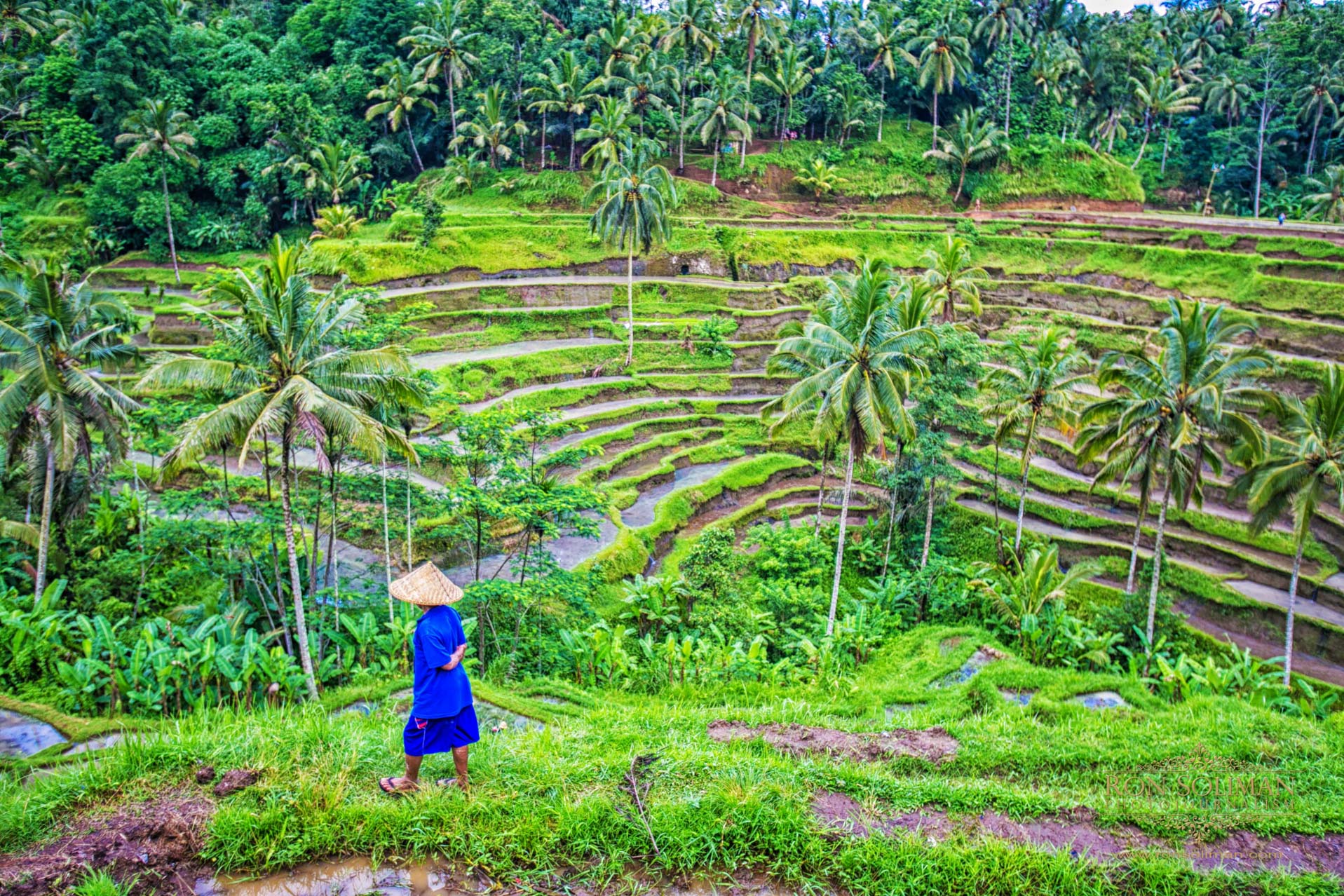 About 5 km north of the town Ubud Village, you will find the magnificent view of the Tegallalang rice terraces, that was made more famous by the movie/book Eat, Pray, Love starring actress Julia Roberts.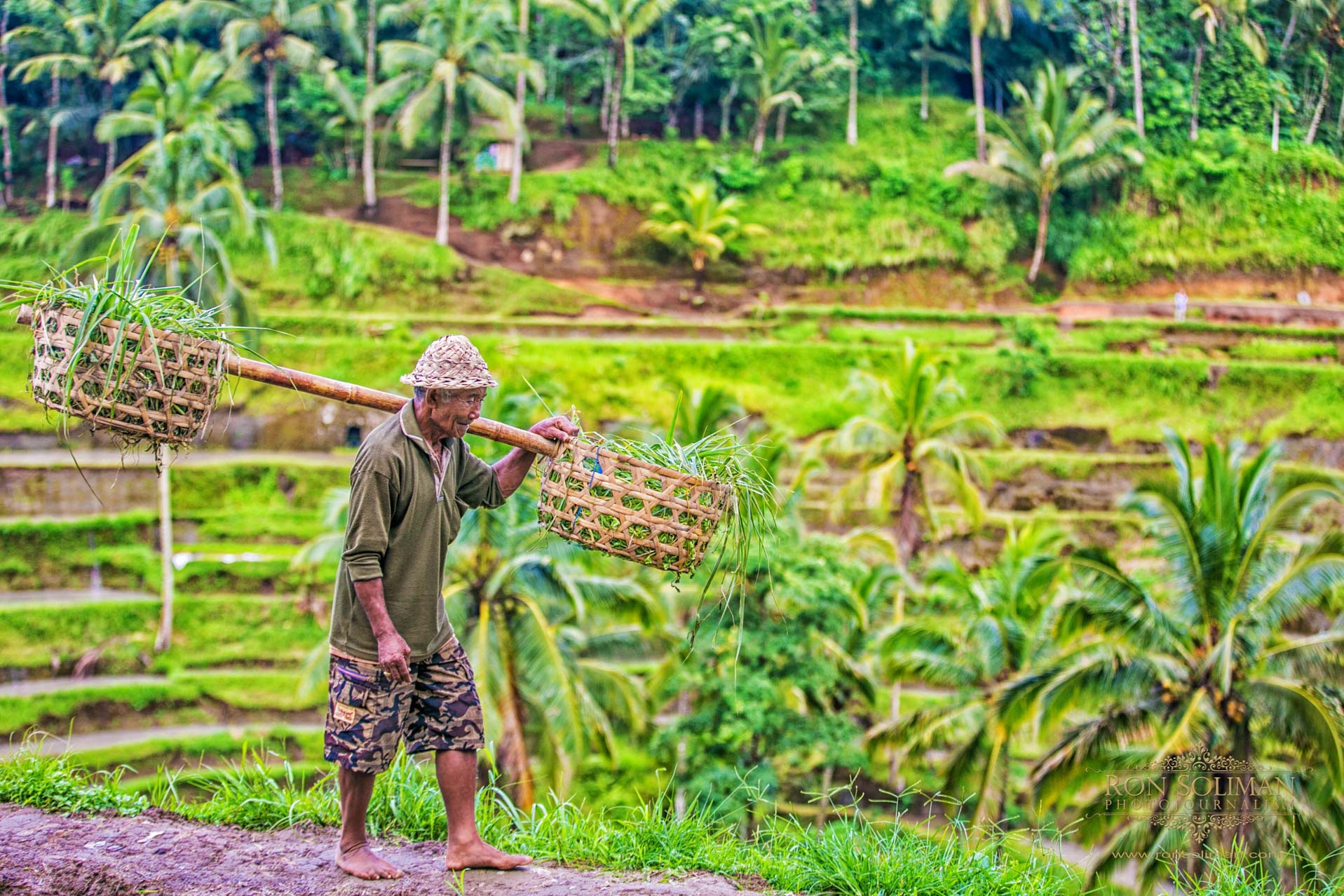 A farmer carries a load while maneuvering the small walk ways of the Tegallalang rice terraces in Ubud, Bali Indonesia.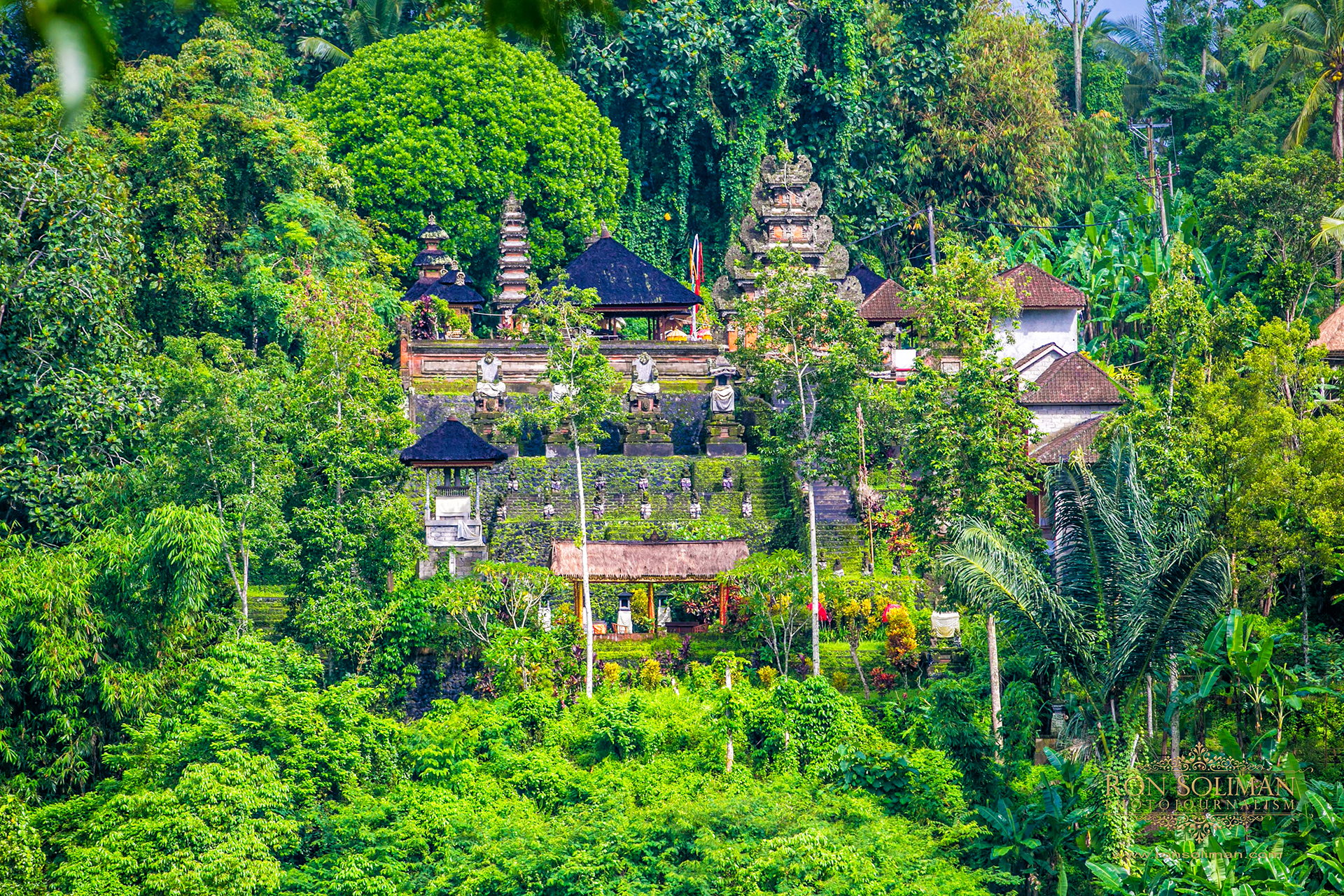 Balinese Hindu temple facing our hotel at the Hanging Gardens of Bali
A very common site in every village in Bali are these beautiful door entrances to a Pura, a Balinese Hindu temple. Though Indonesia is predominantly a Muslim country, Bali's population is 90% Hindu.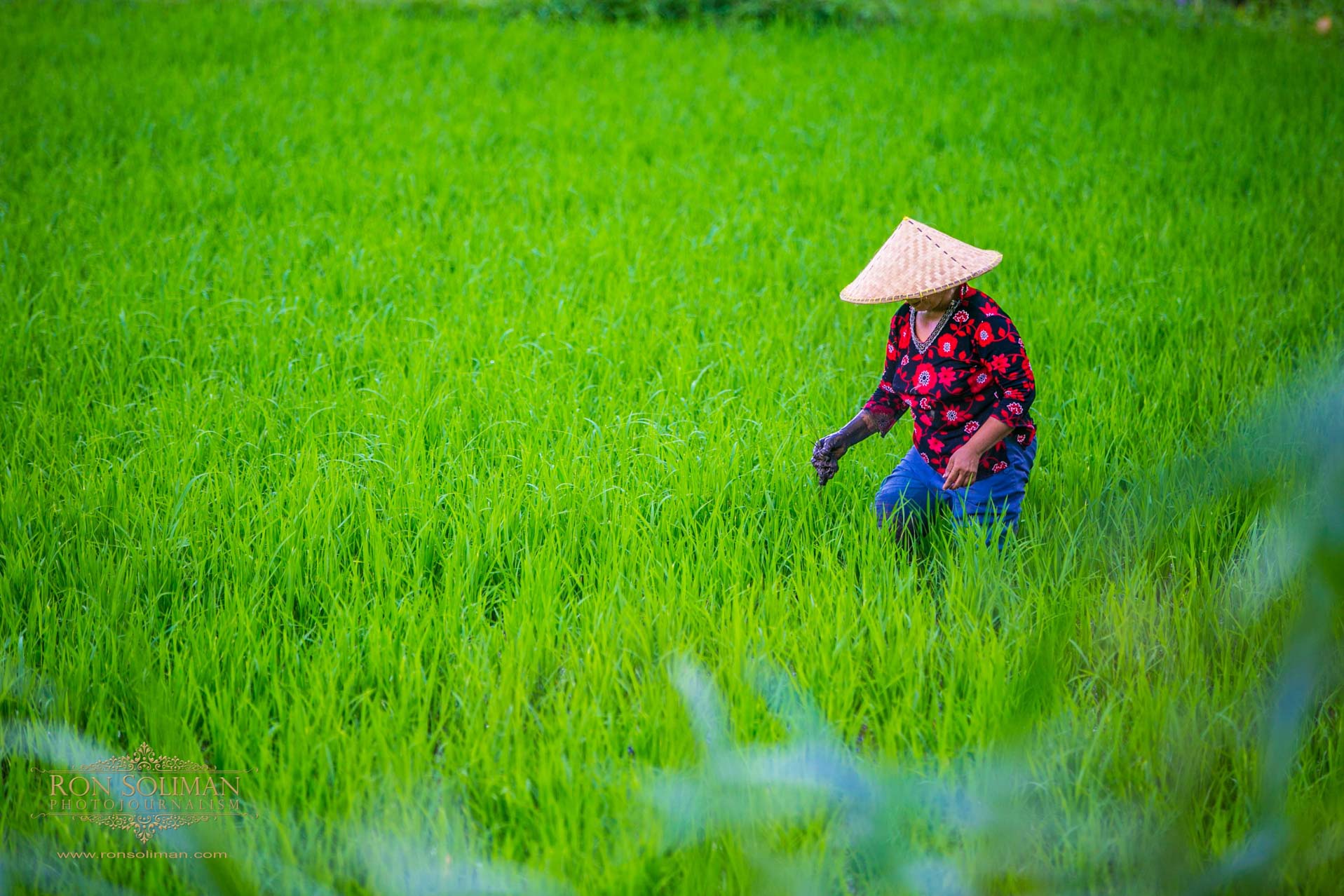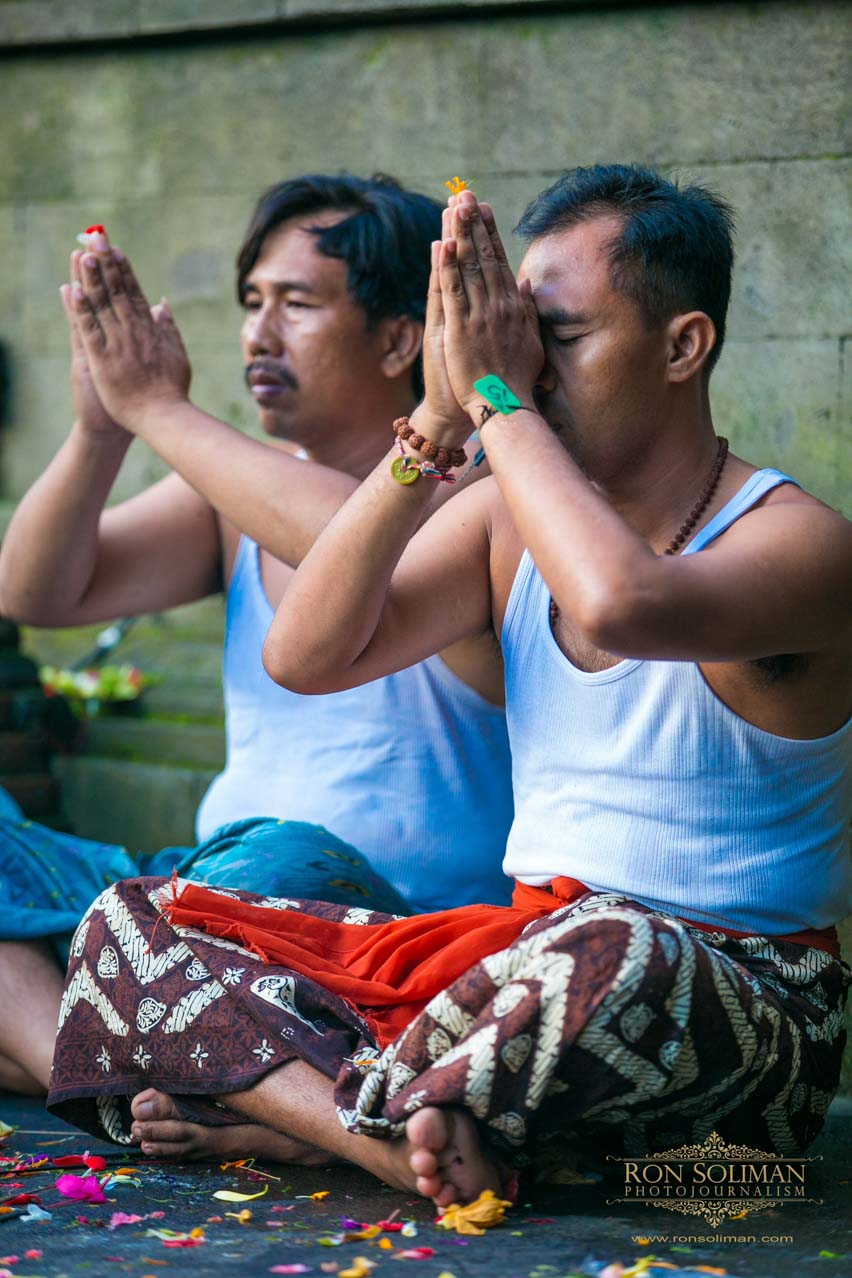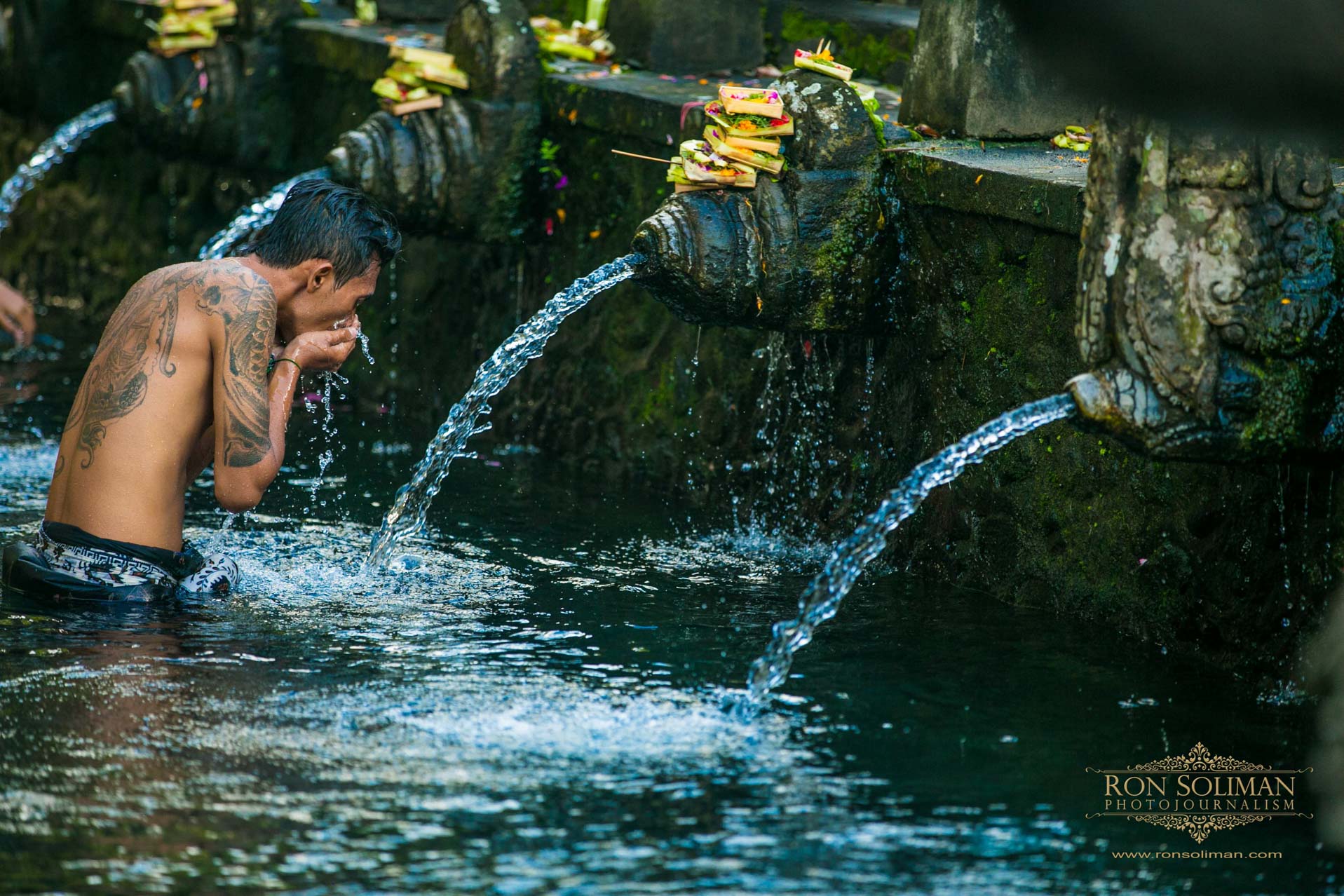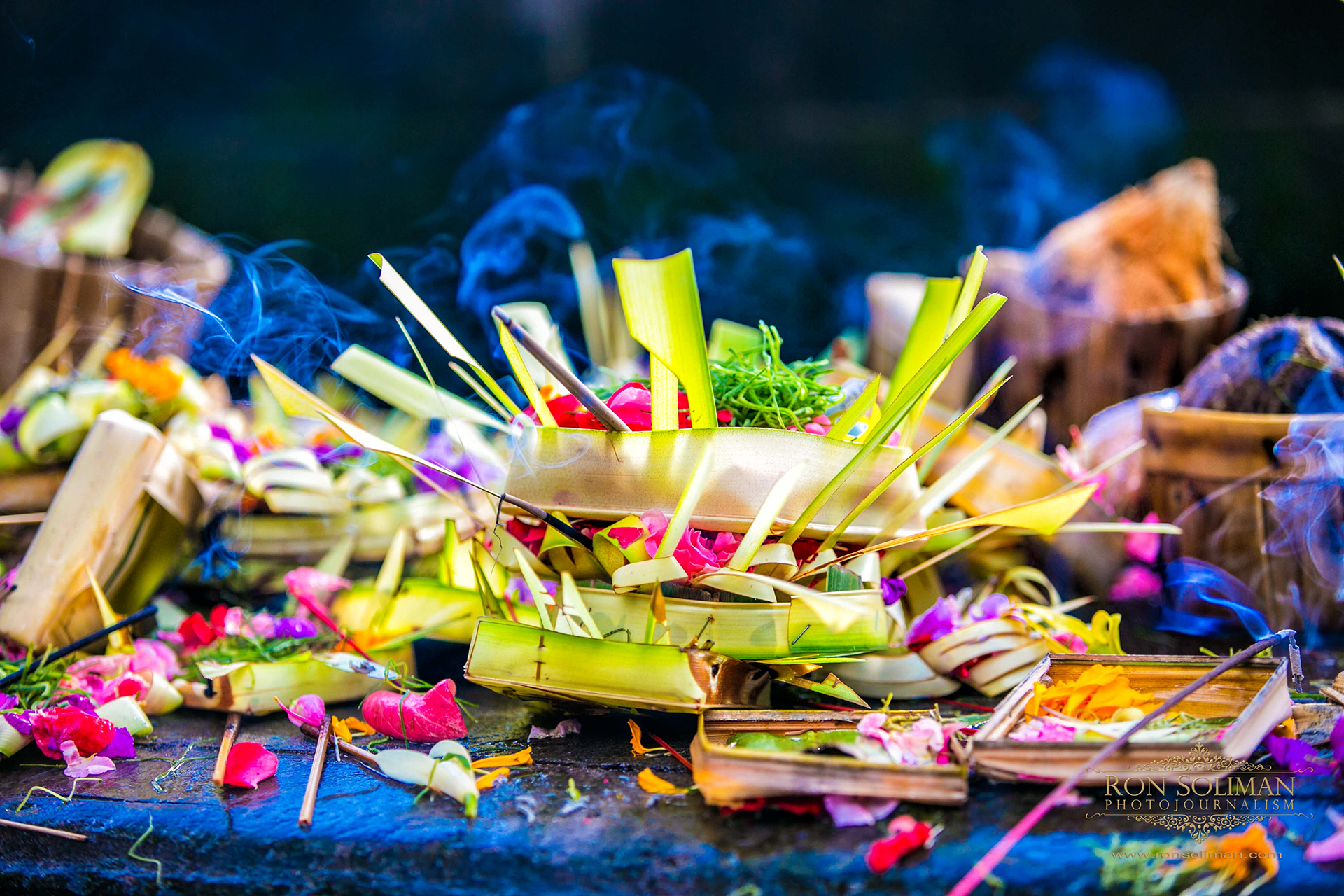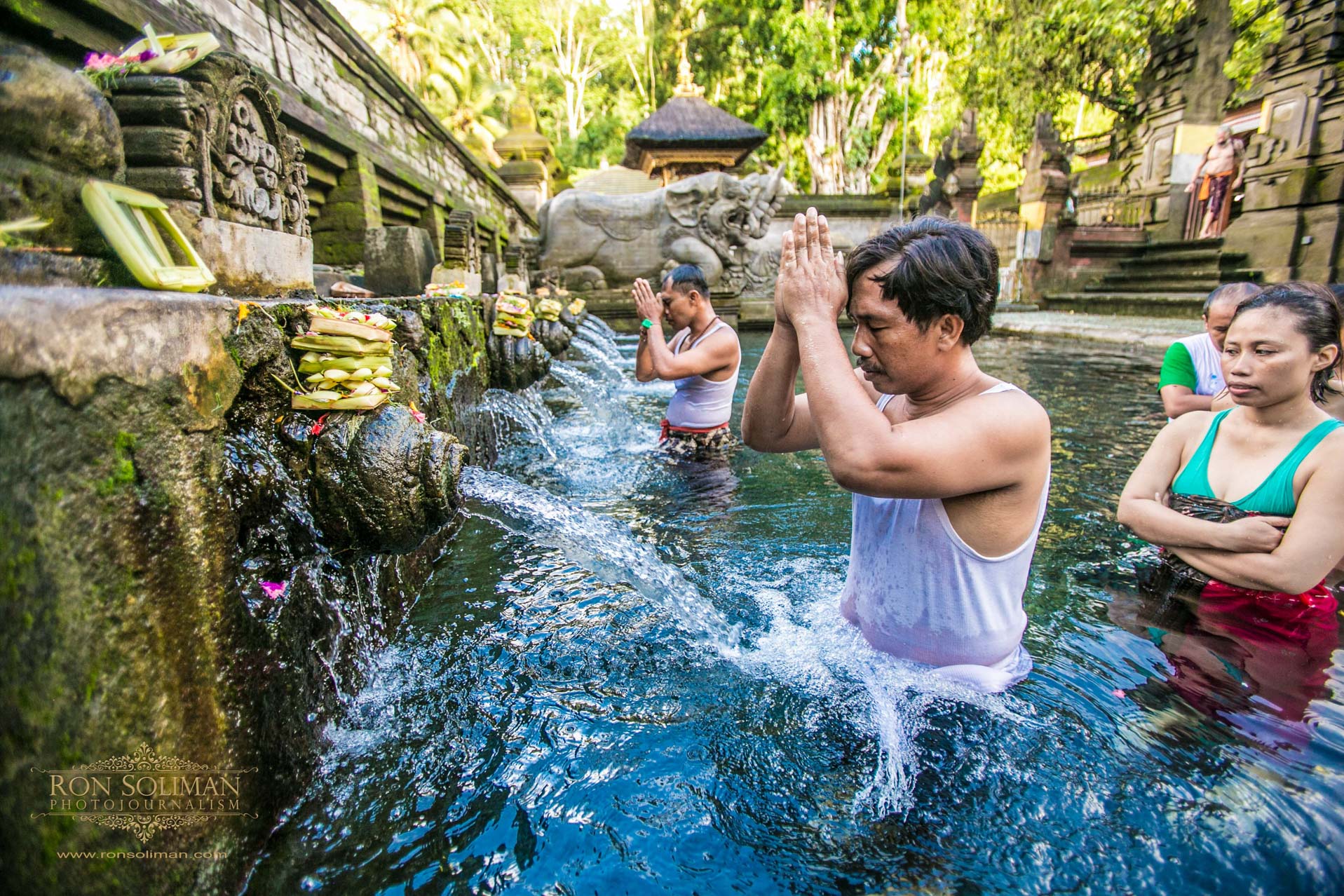 Pura Tirta Empul is a Hindu Balinese water temple located near the town of Tampaksiring in Bali.  The temple compound consists of bathing structure, famous for its holy water, where Balinese Hindus go to for ritual purification. The temple pond has a spring which gives out fresh water regularly, which Balinese Hindus consider to be holy. Tirta Empul means Holy Spring in Balinese.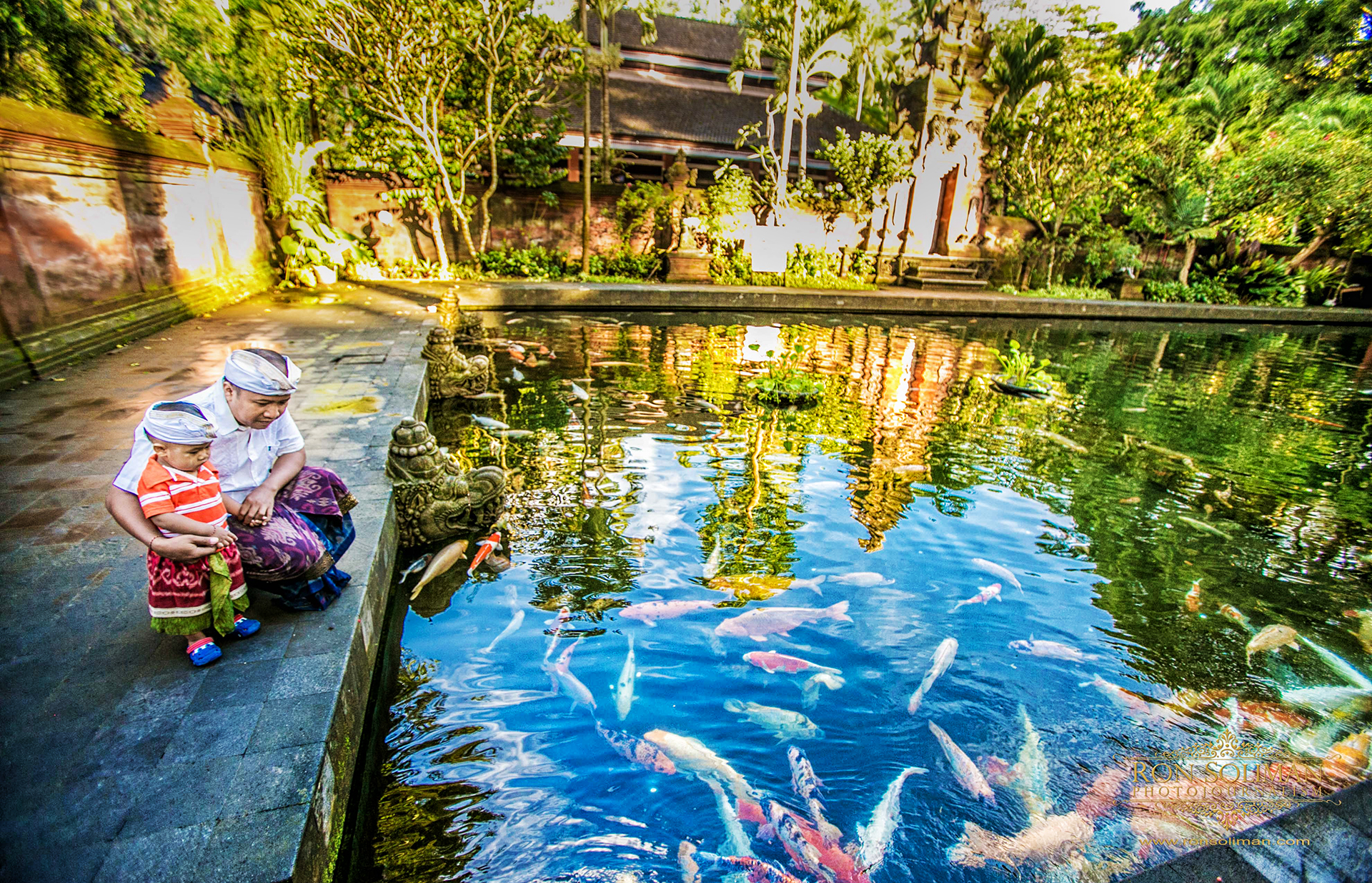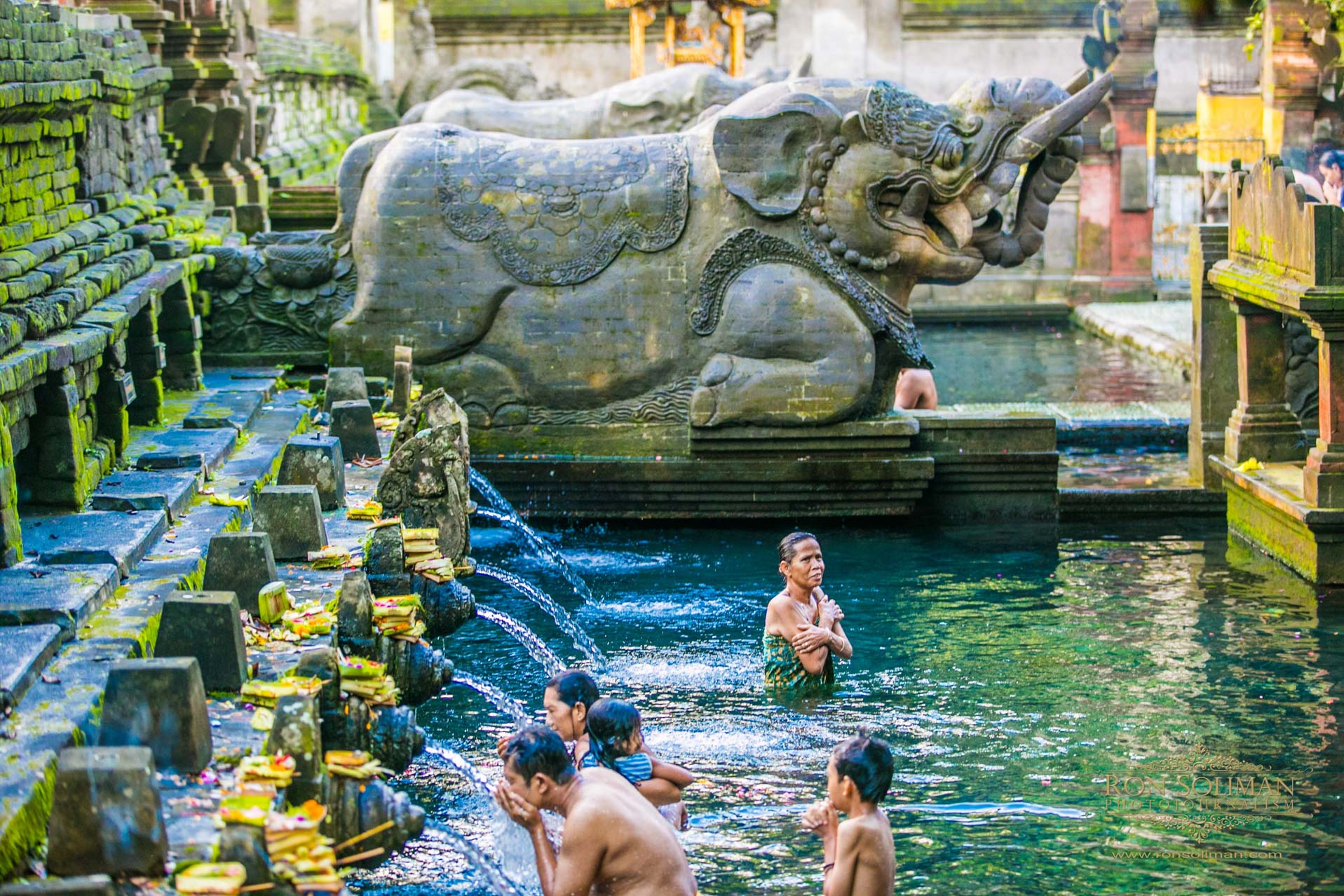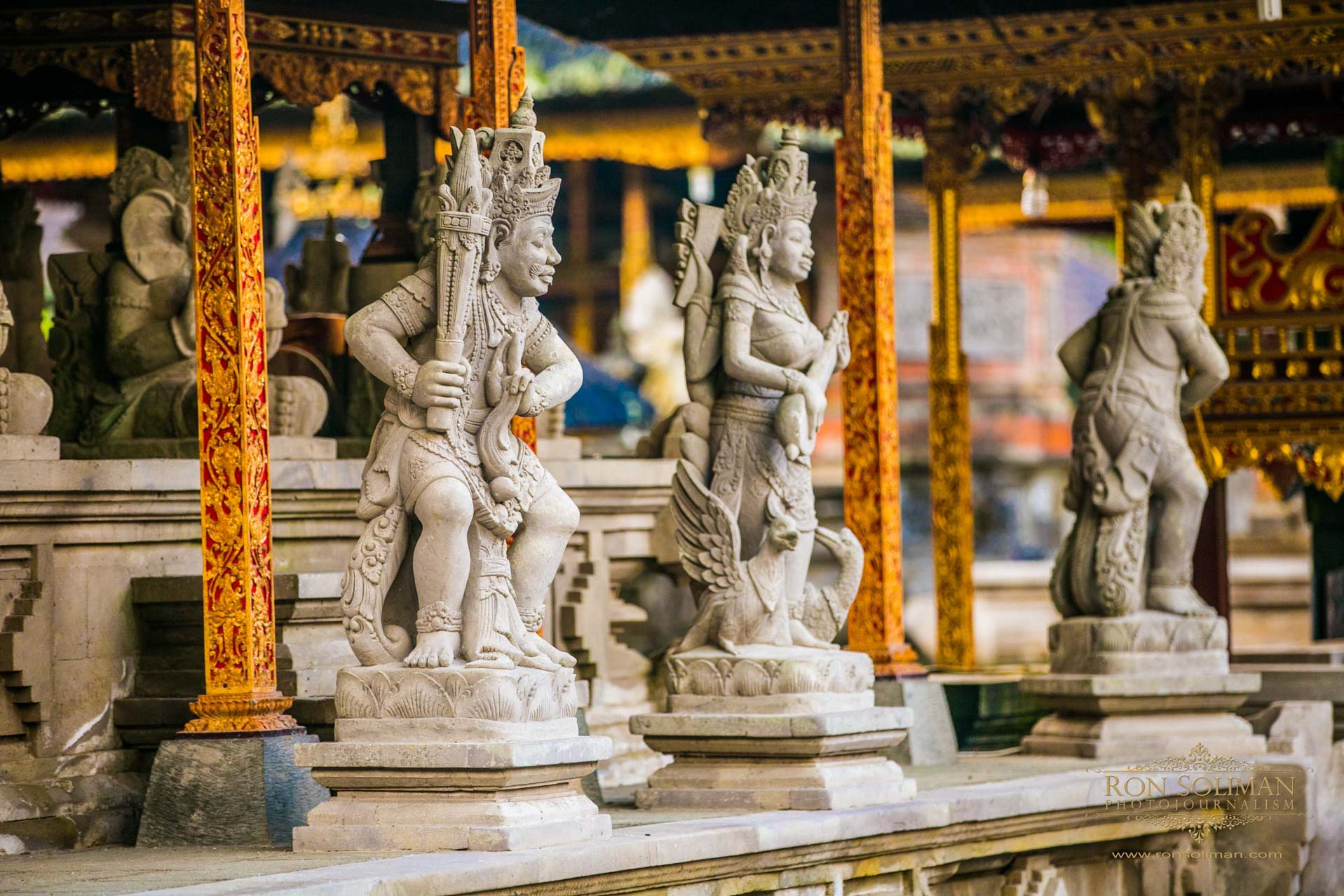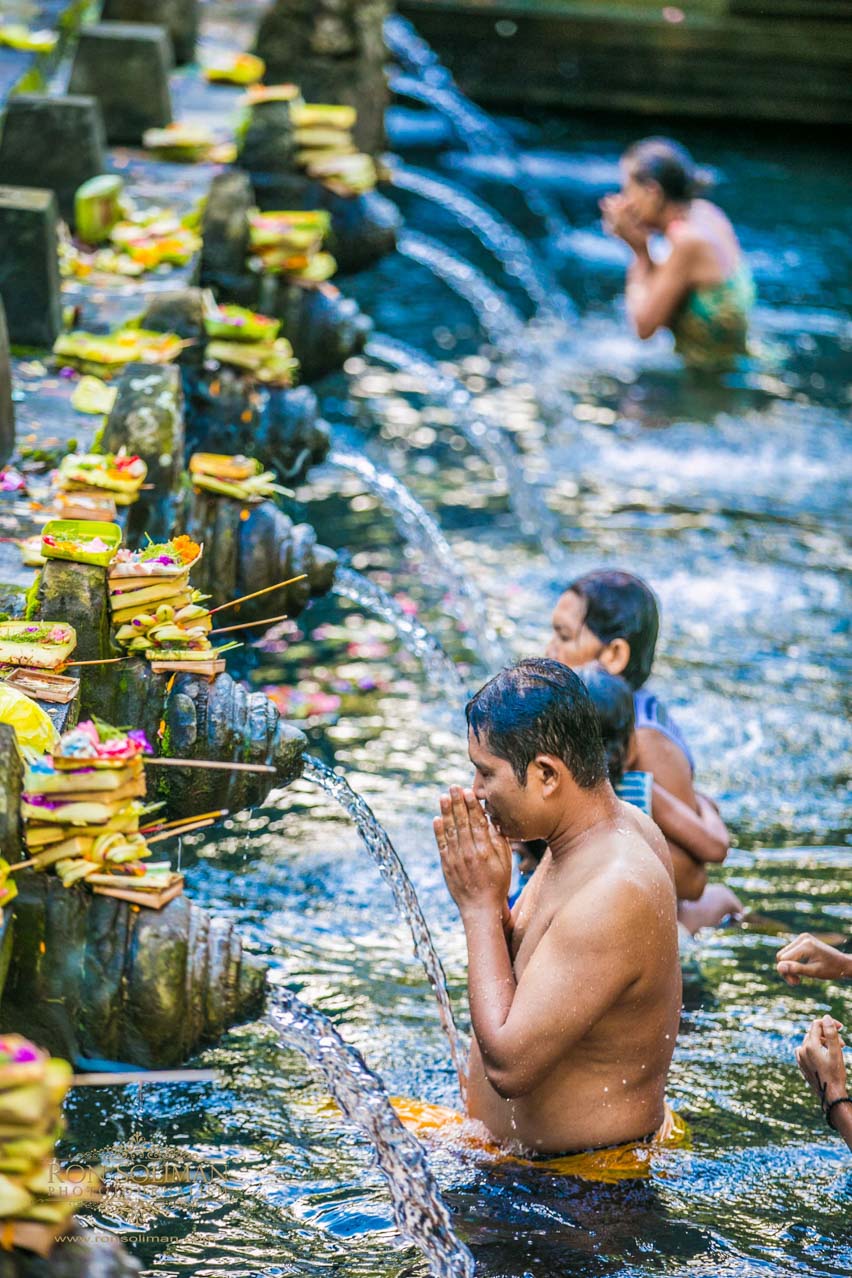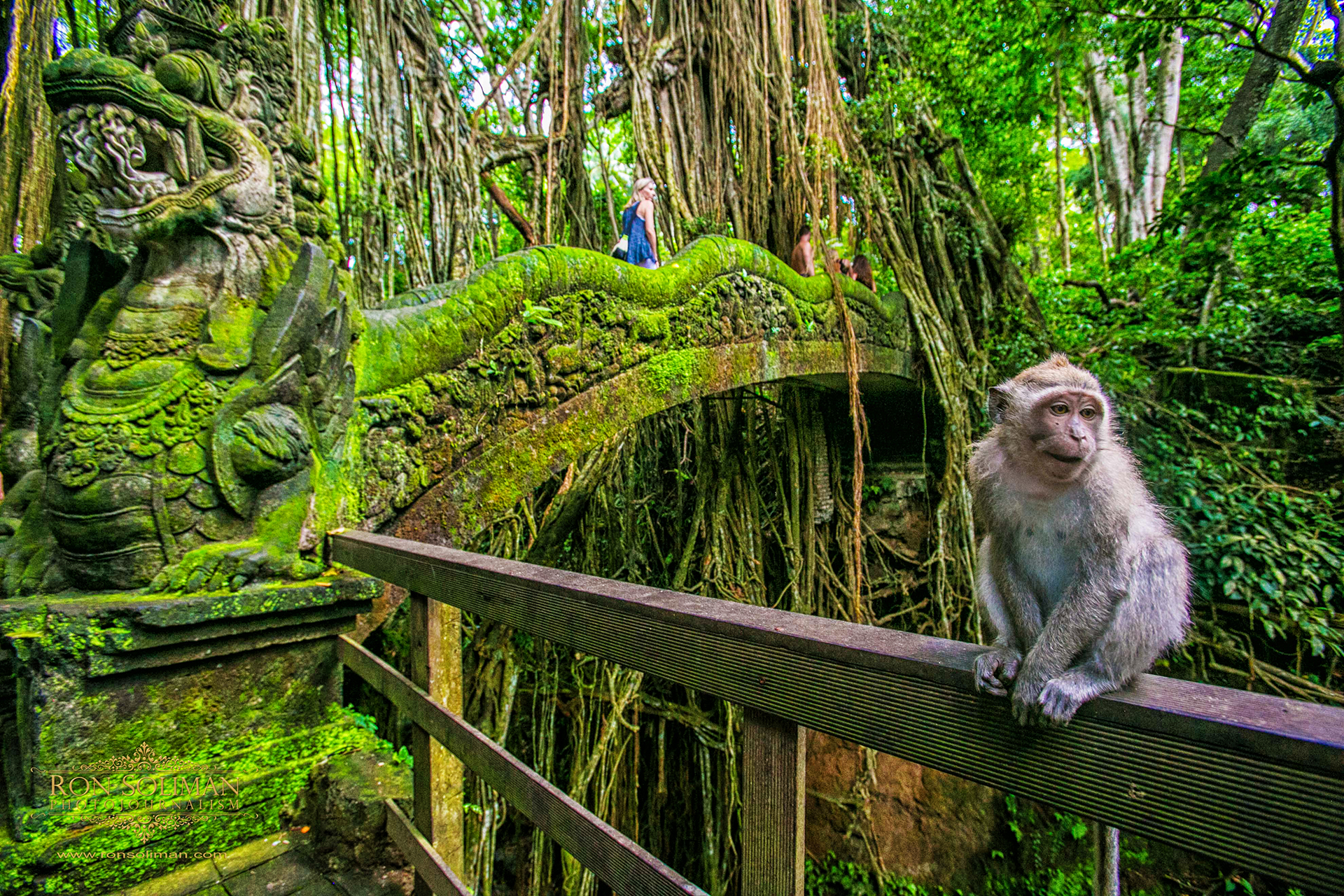 Sacred Monkey Forest Sanctuary and the Elephant Safari. The village's residents view the Monkey Forest as an important spiritual, economic, educational, and conservation center for the village.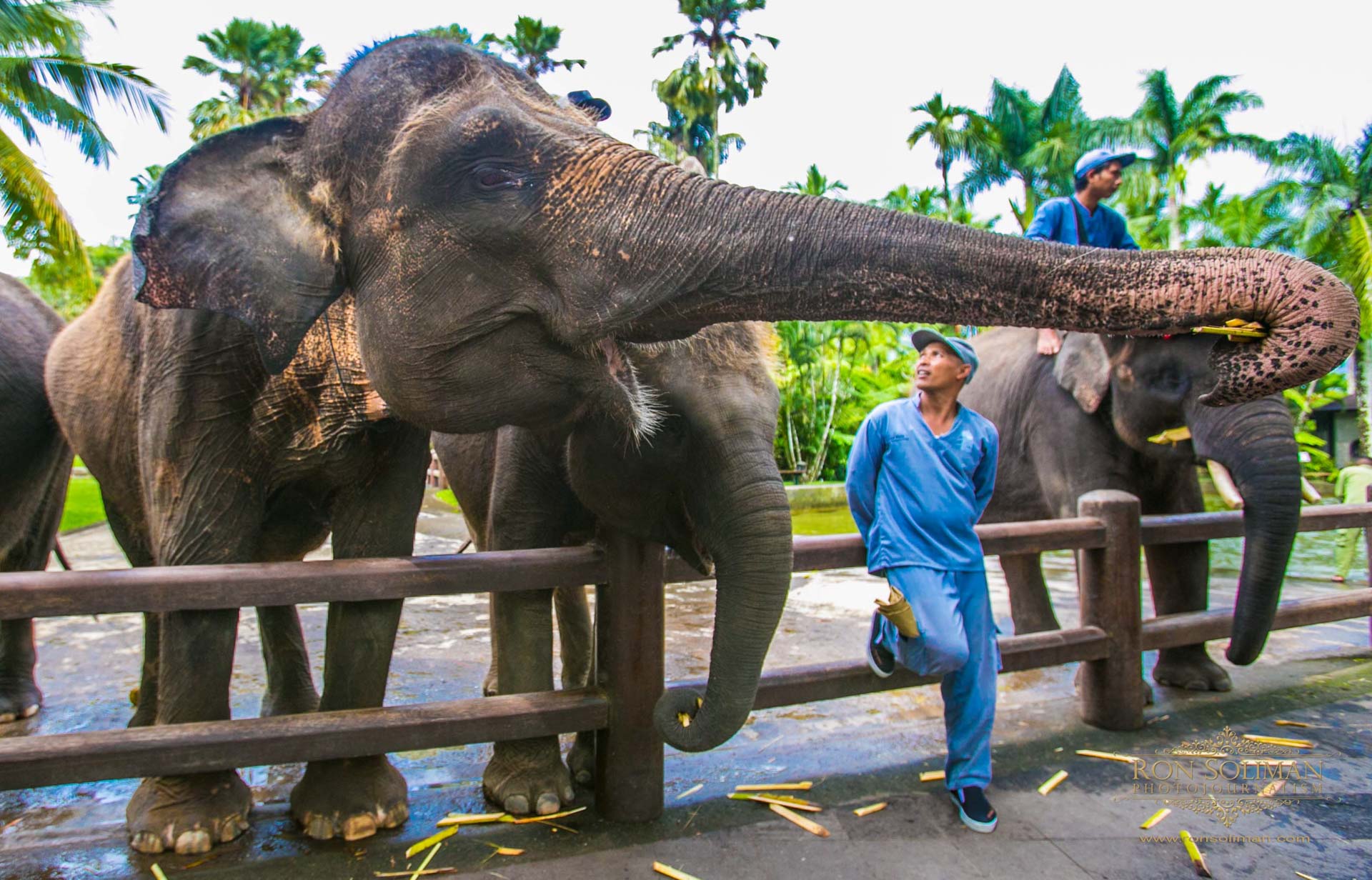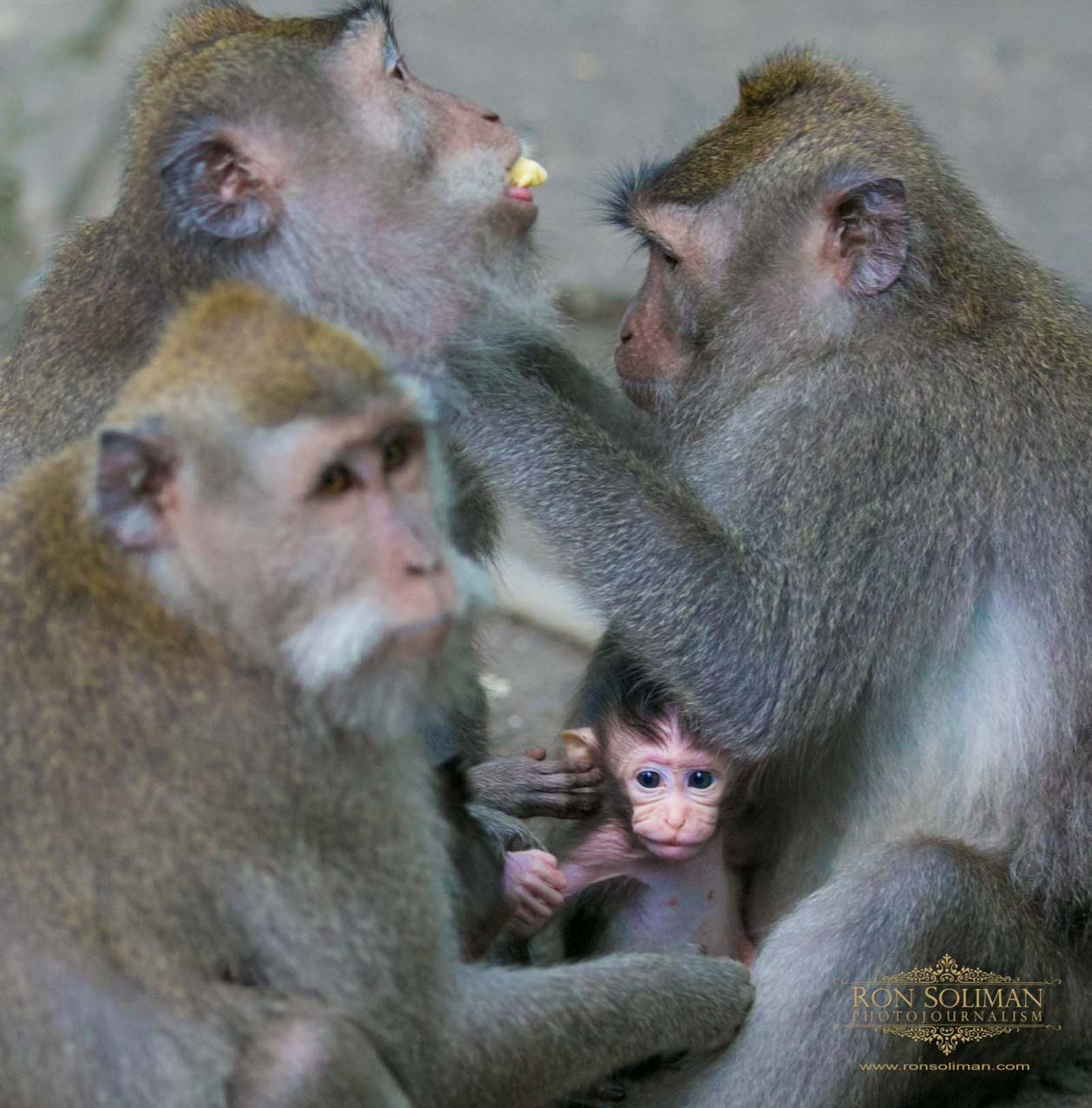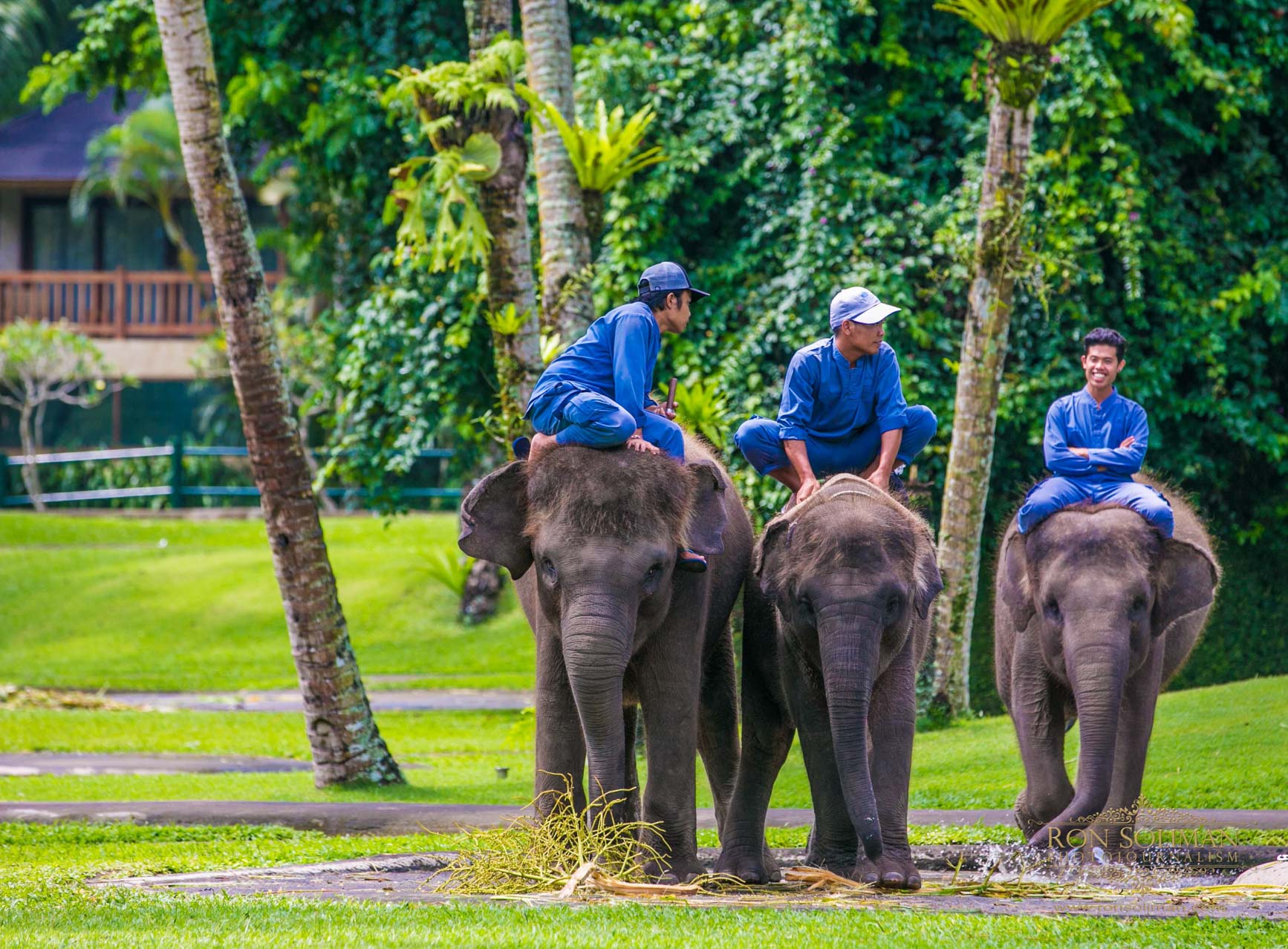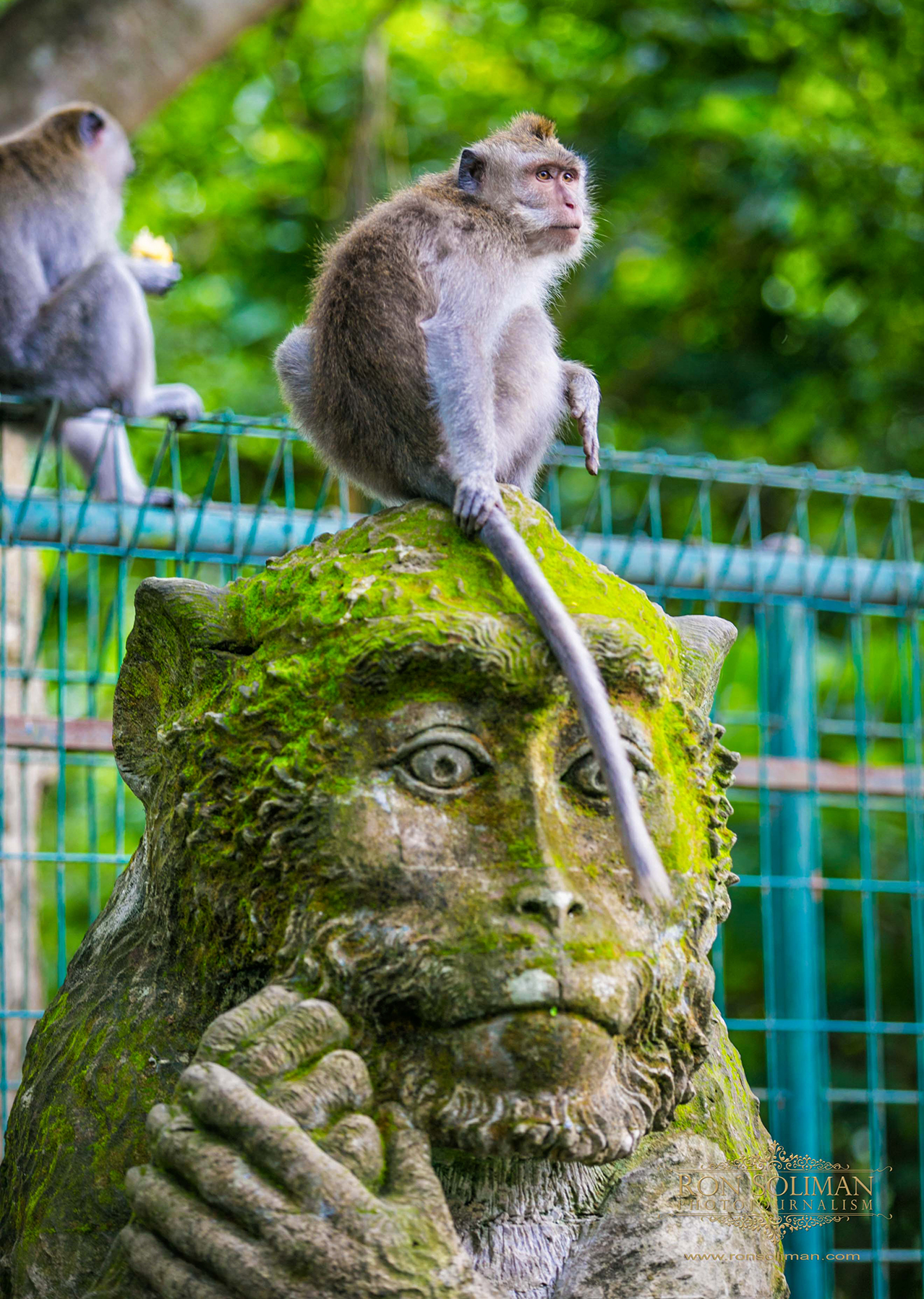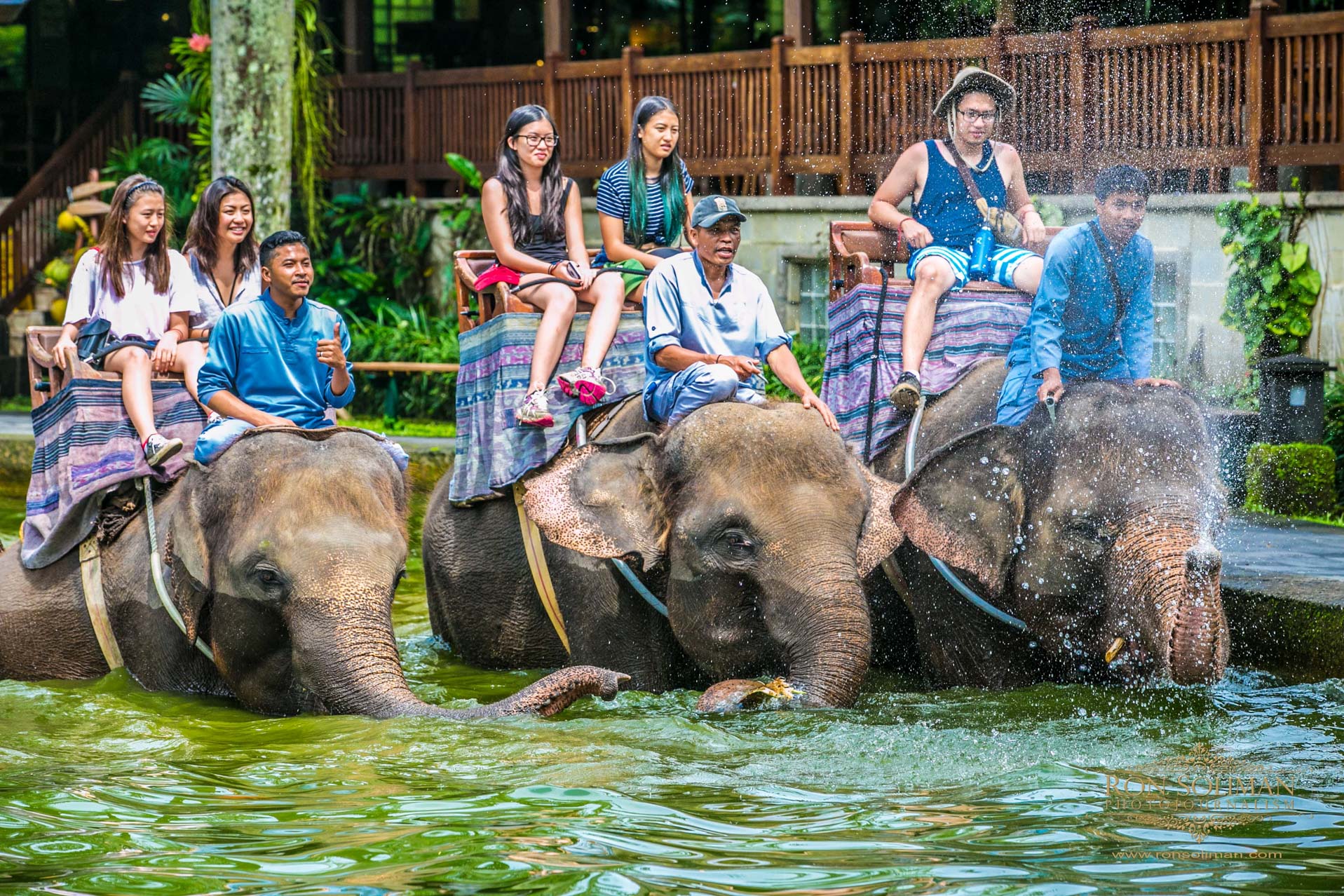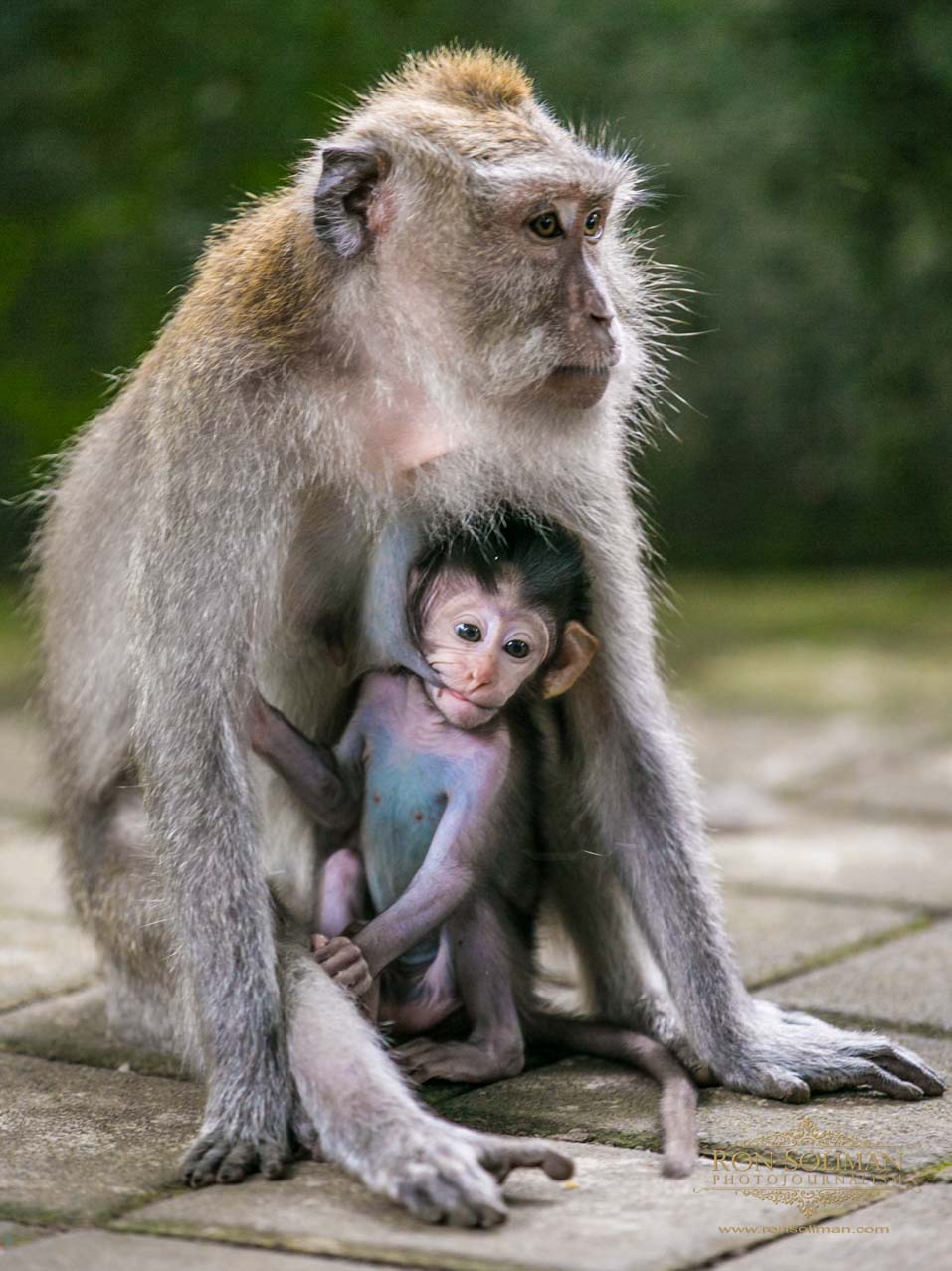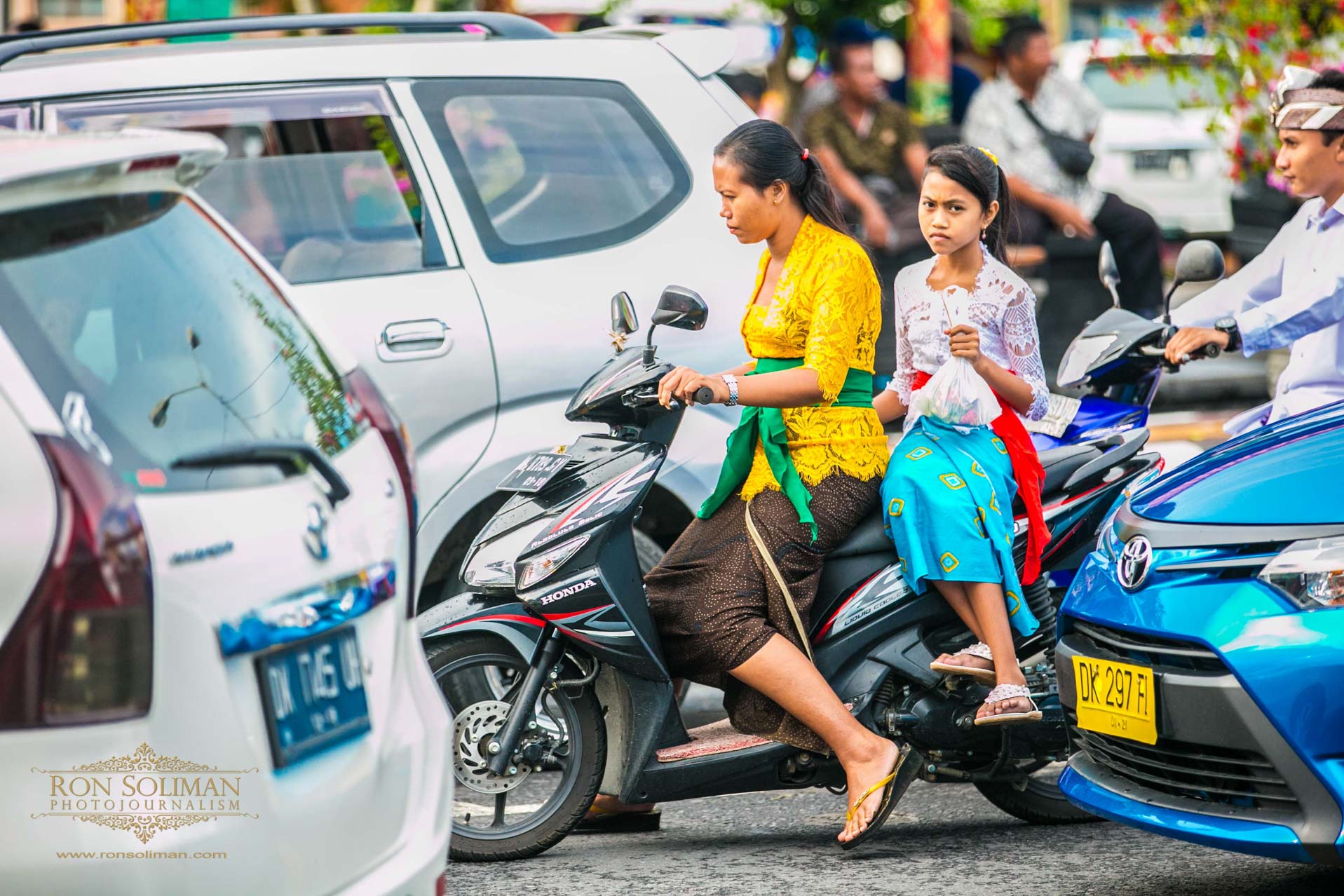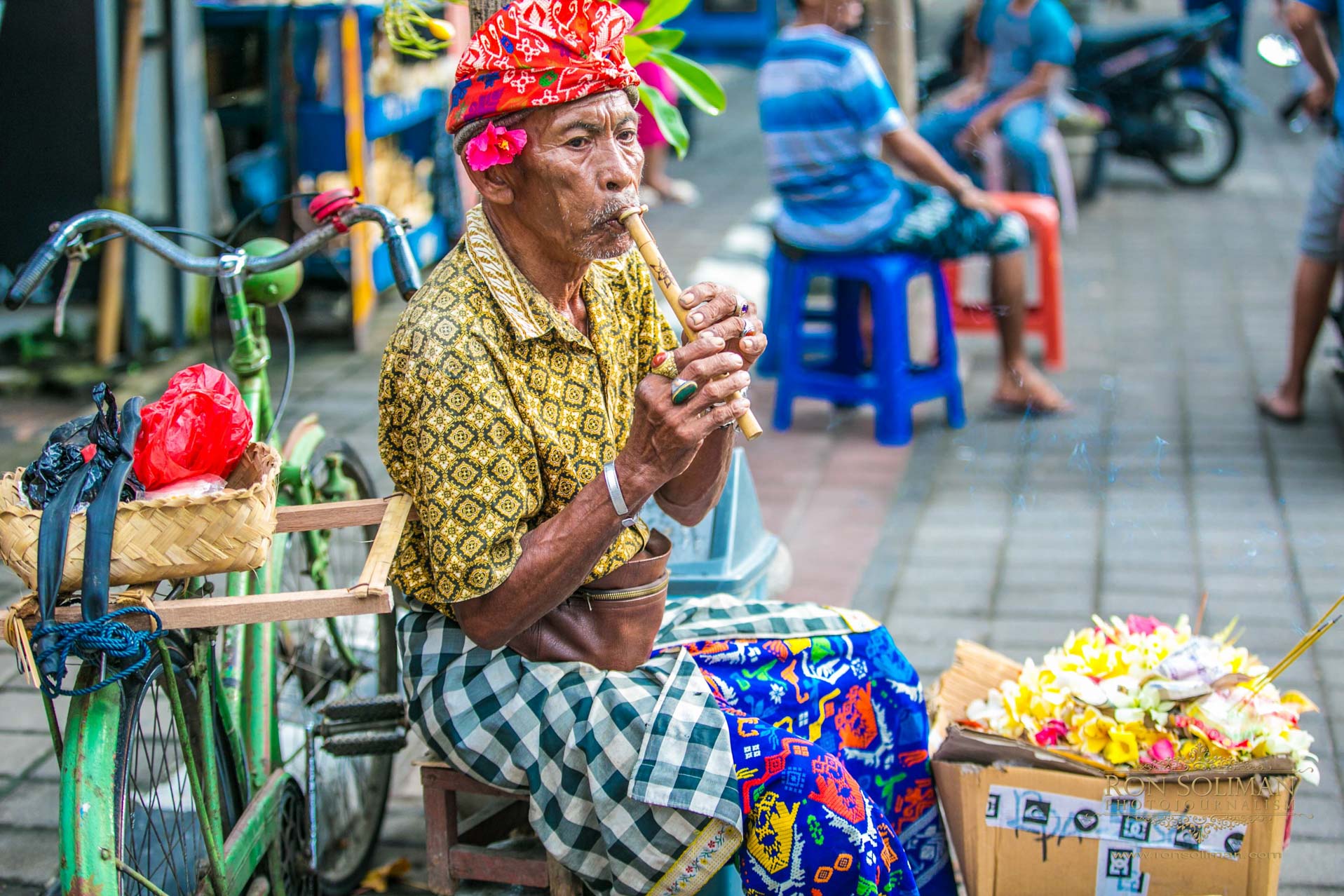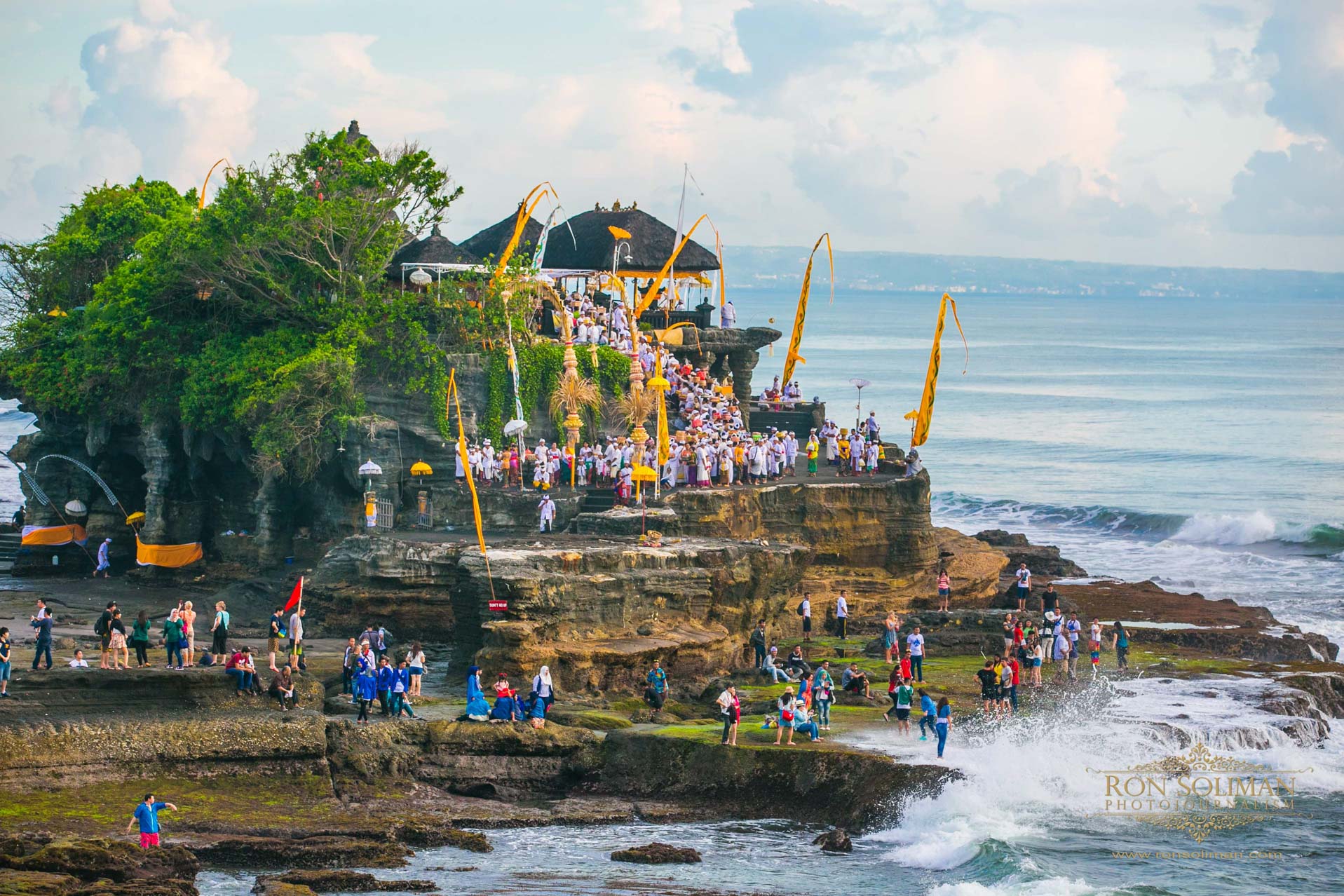 Tanah Lot Temple is a Hindu Temple set on the big rock surrounded by the seawater and located in Tabanan Regency, west part of Bali.At the base of the rocky island of this 16th century temple, venomous sea snakes are believed to guard the temple from evil spirits and intruders.
During my stay in Bali I documented one their Festival of Prayers at Tanah Lot temple. Here, thousands of Balinese families travel in a sacred pilgrimage to the top of the temple to offer gifts and prayers. You can see Balinese women carry colorful offerings on their head.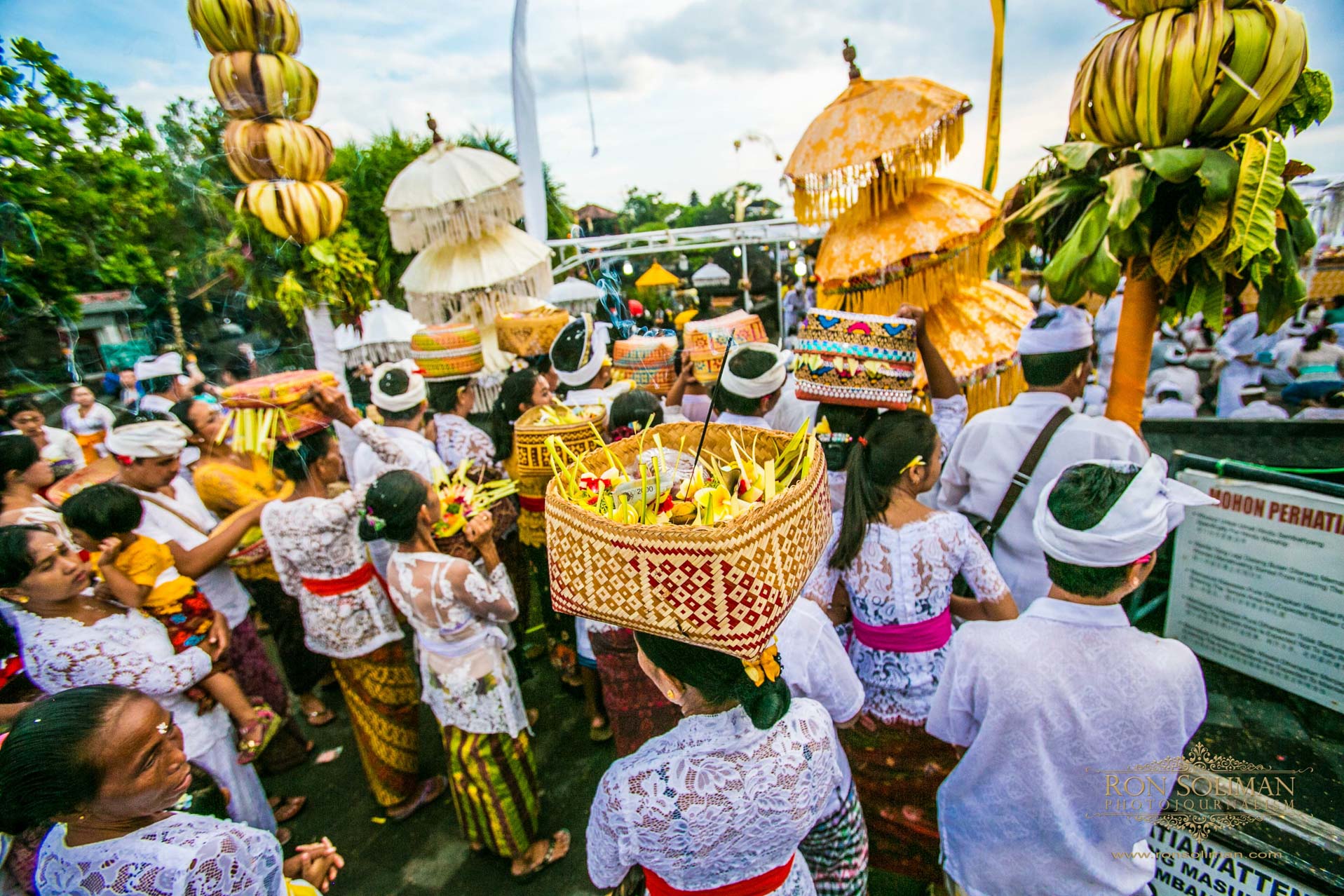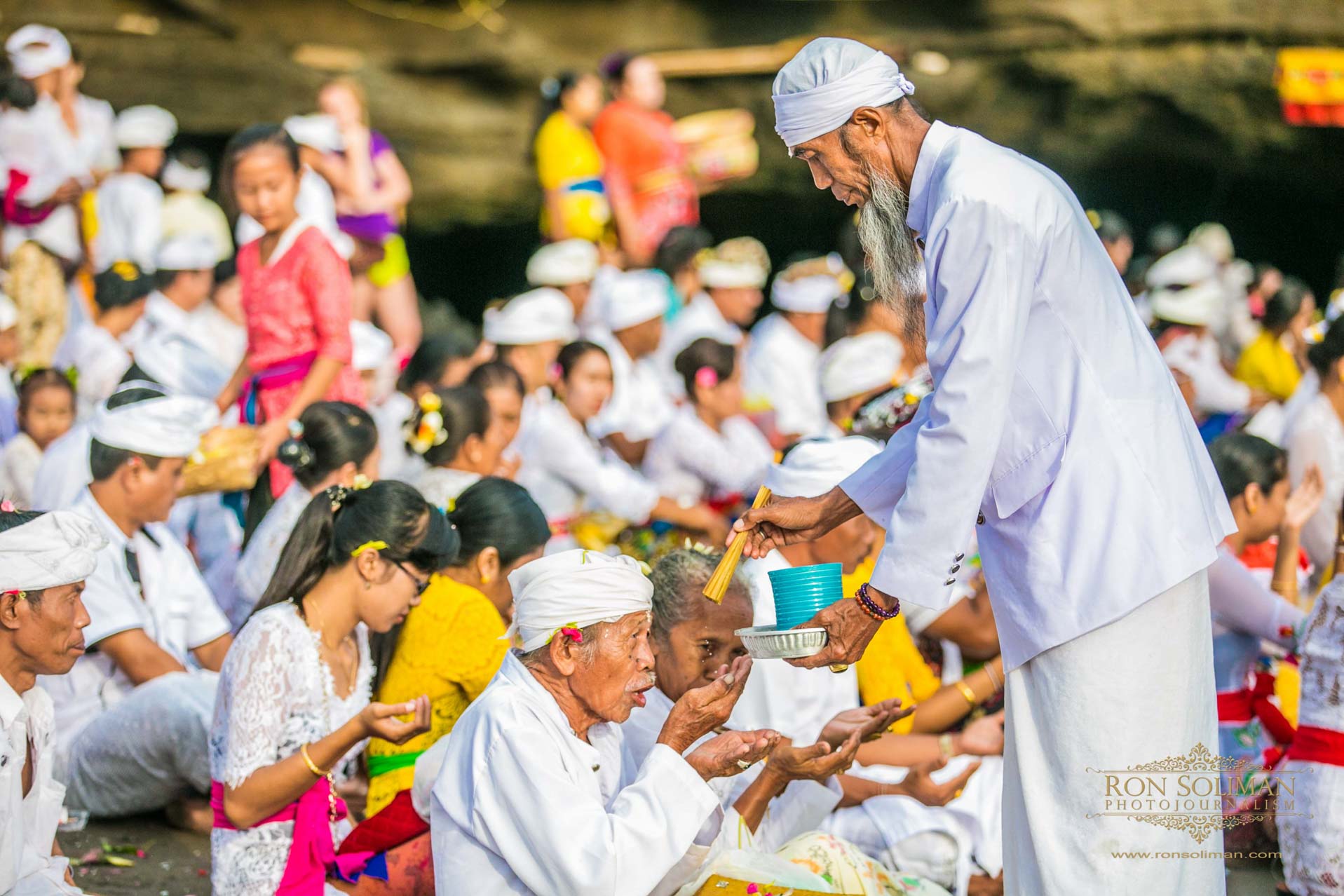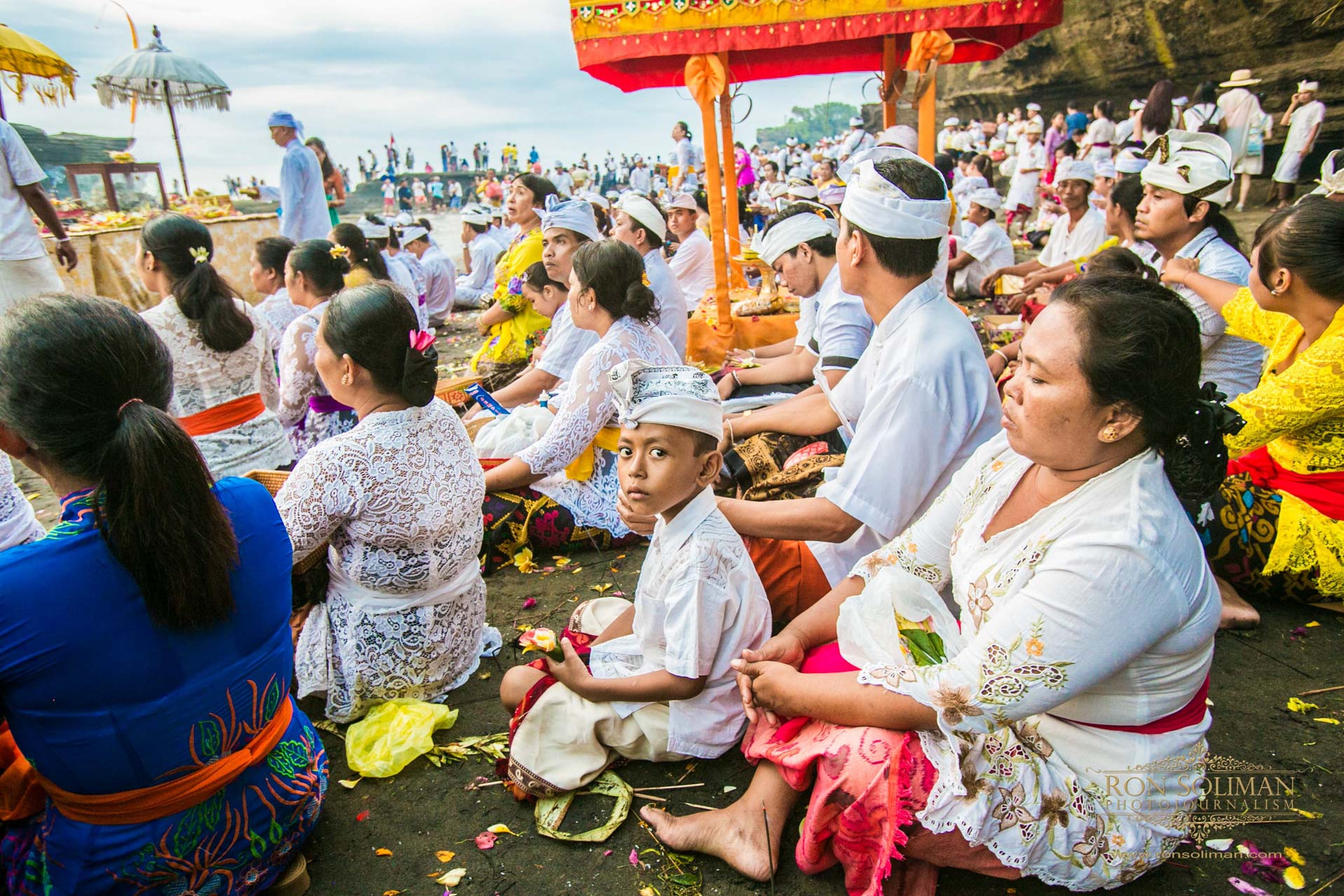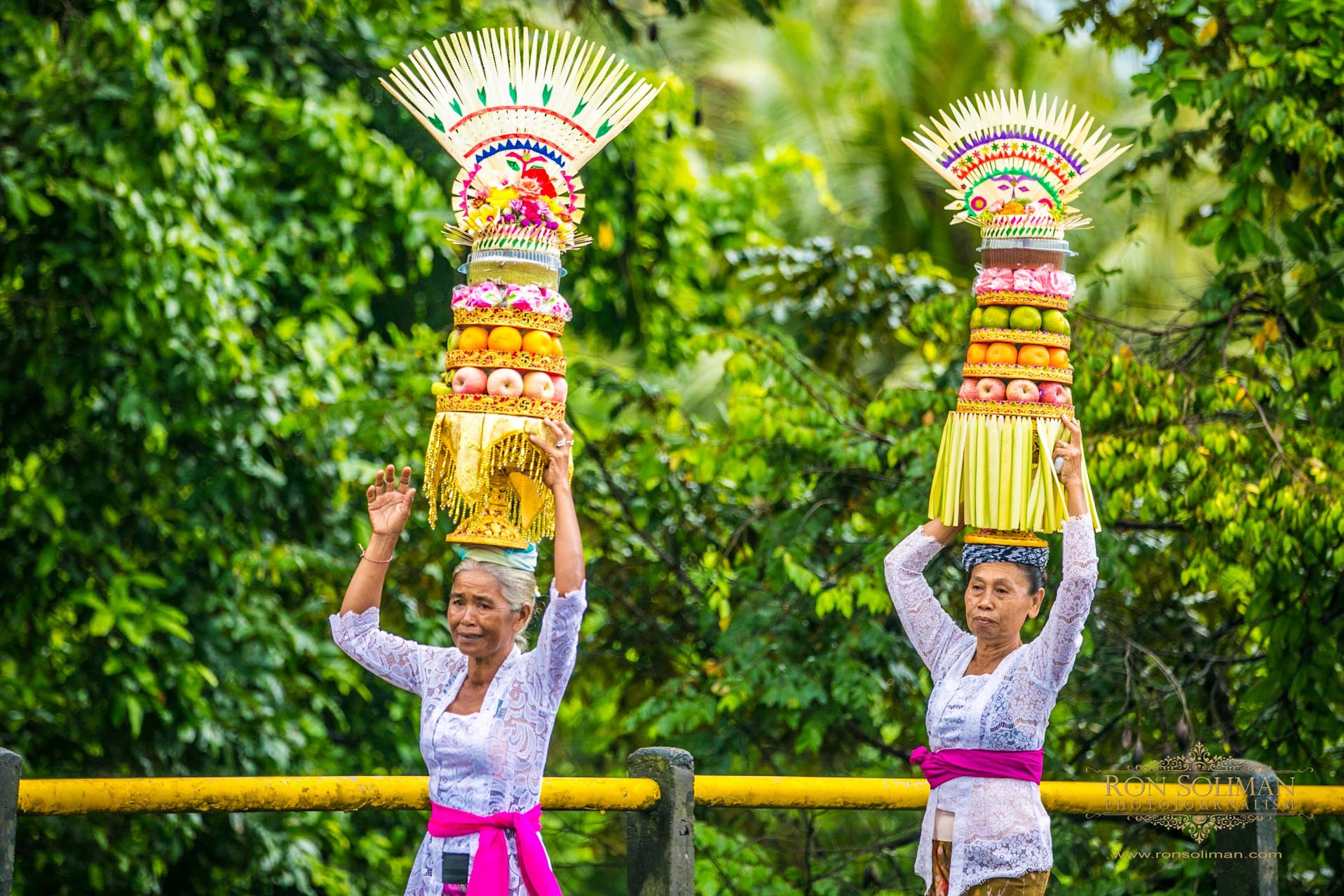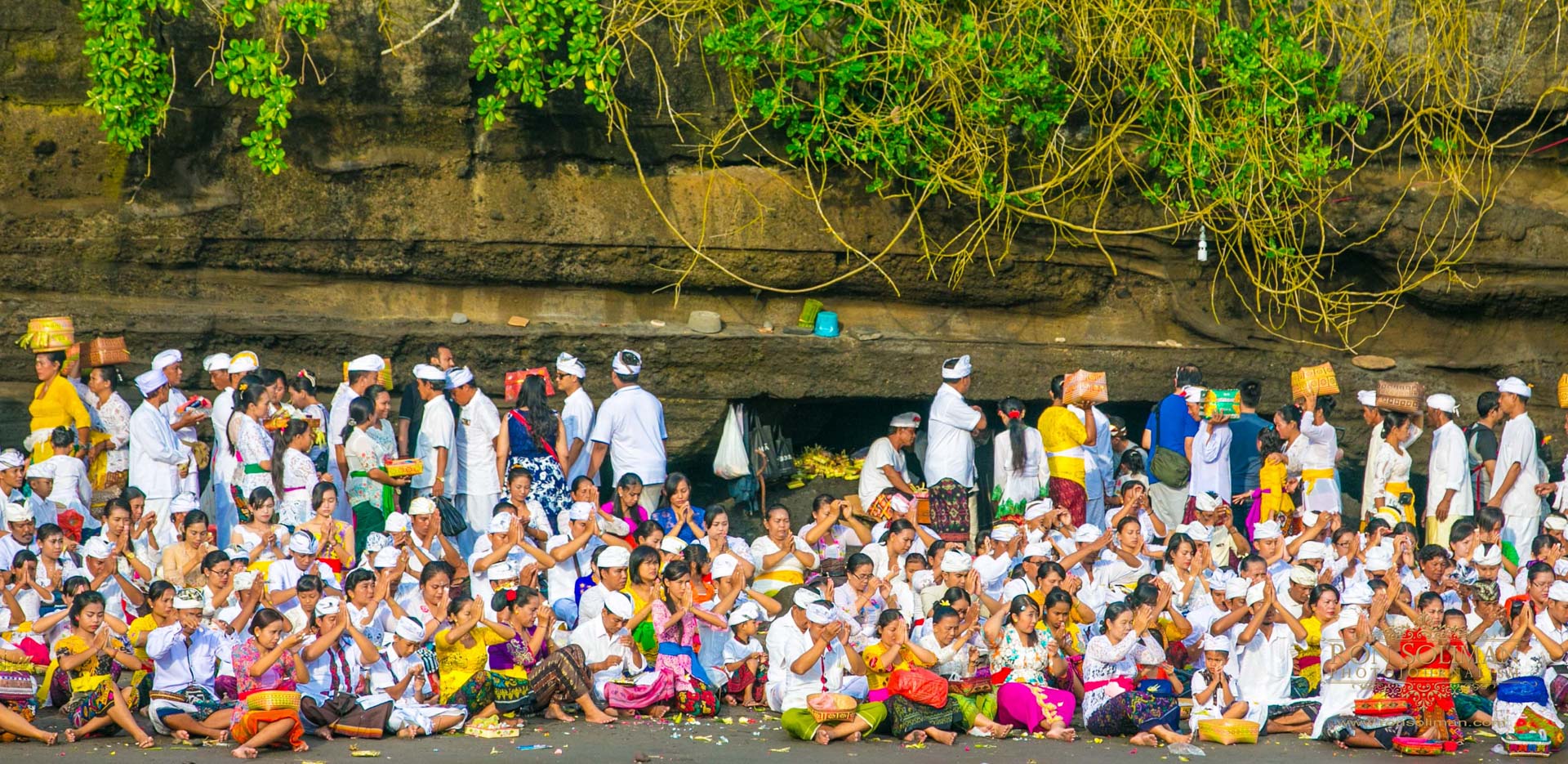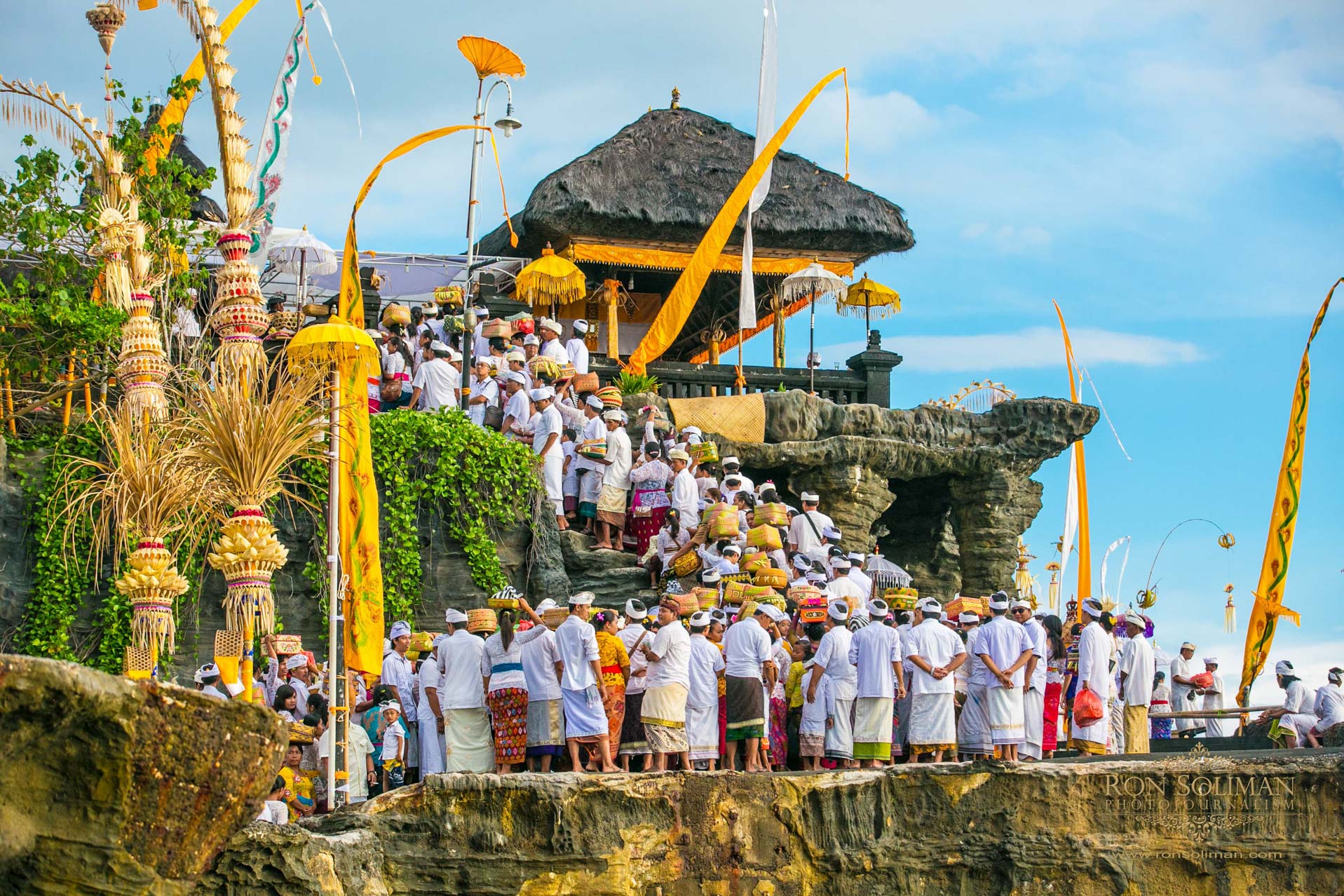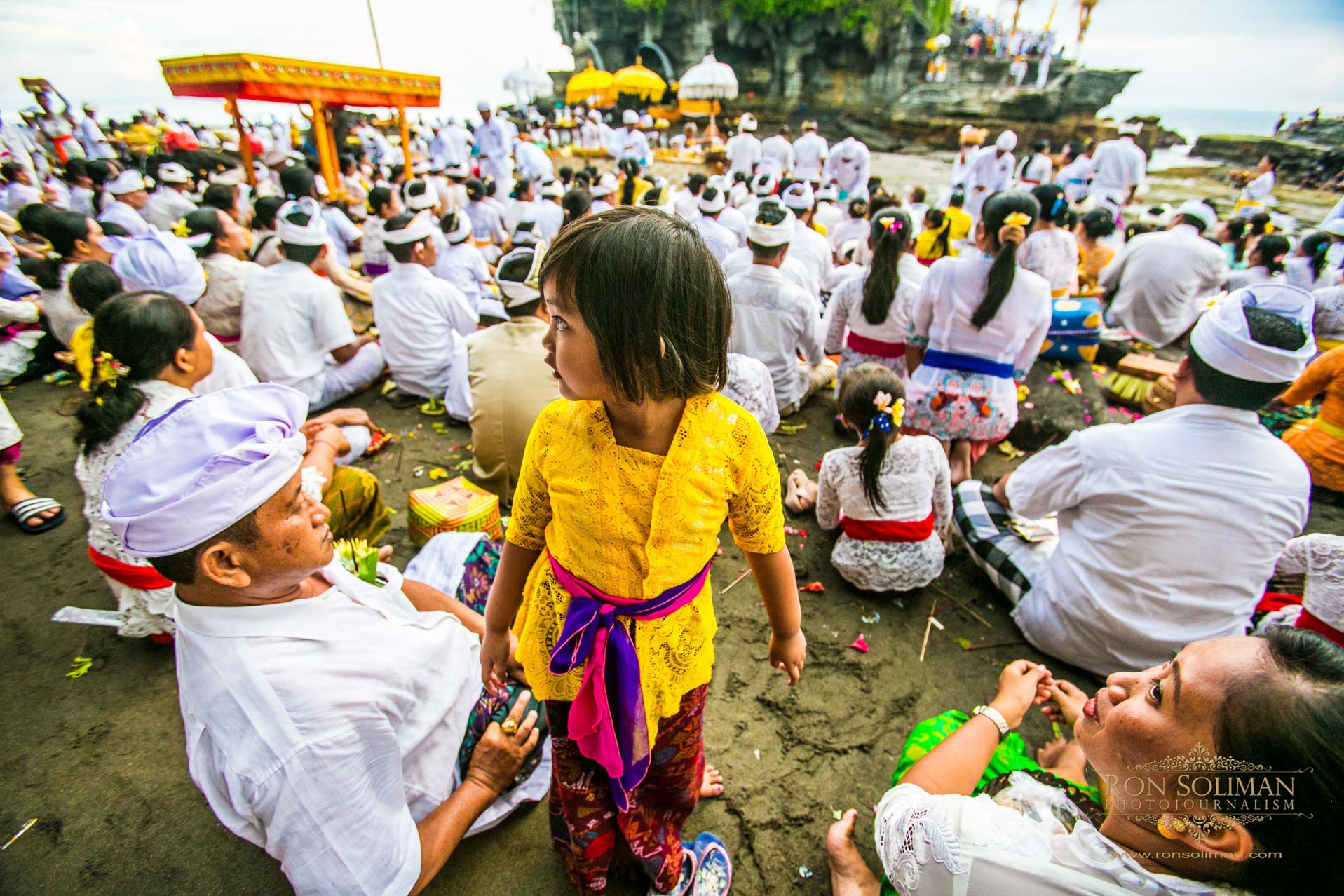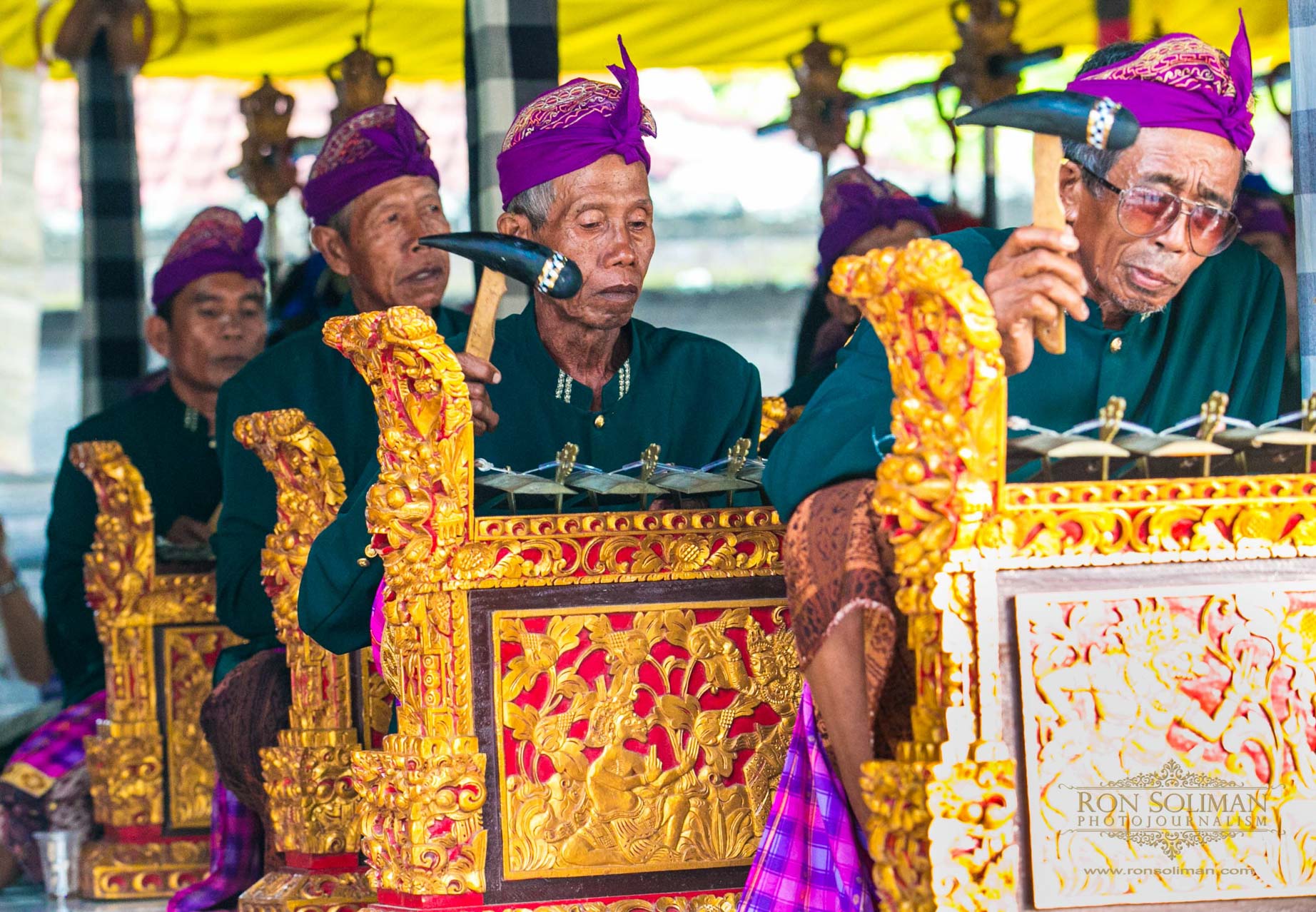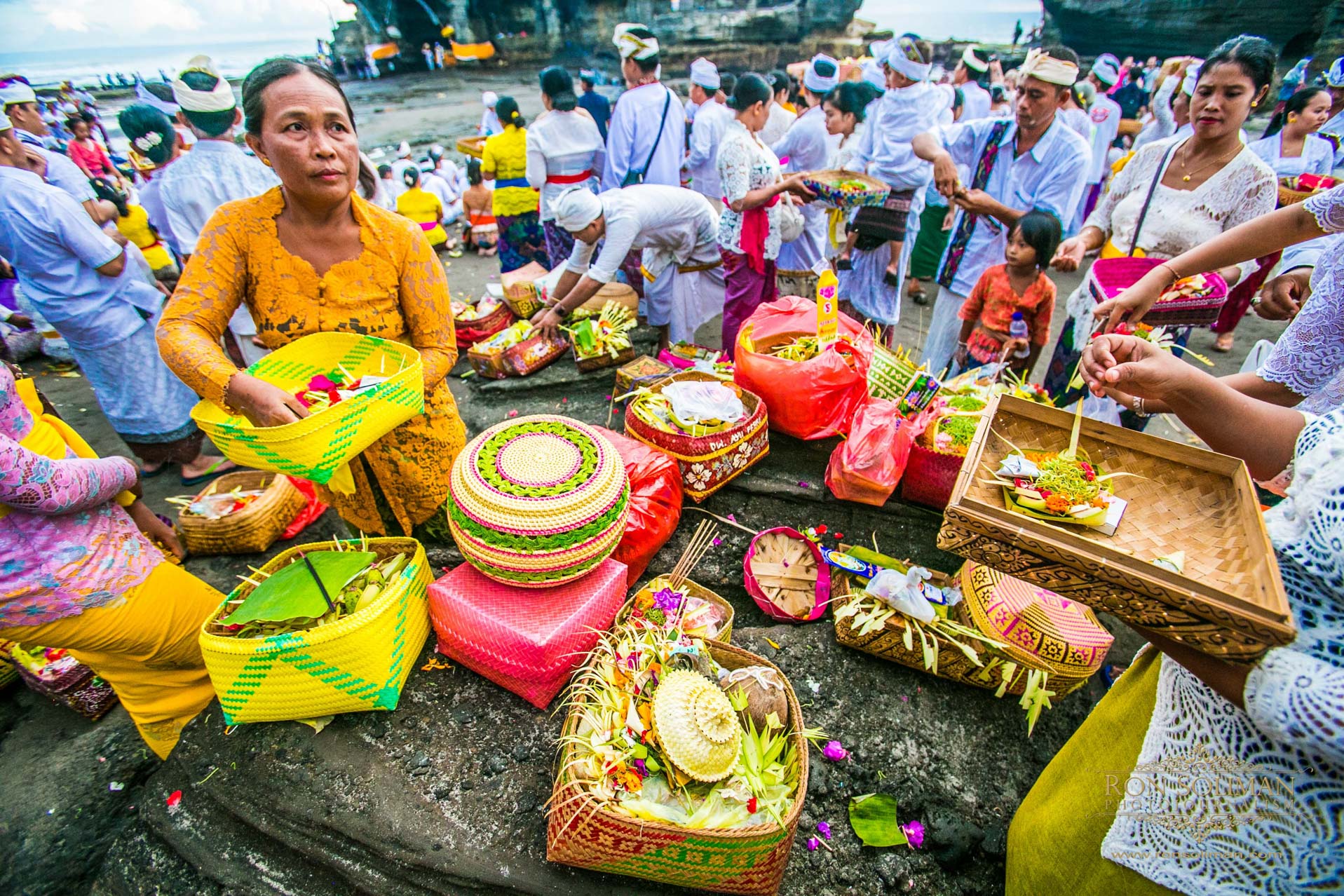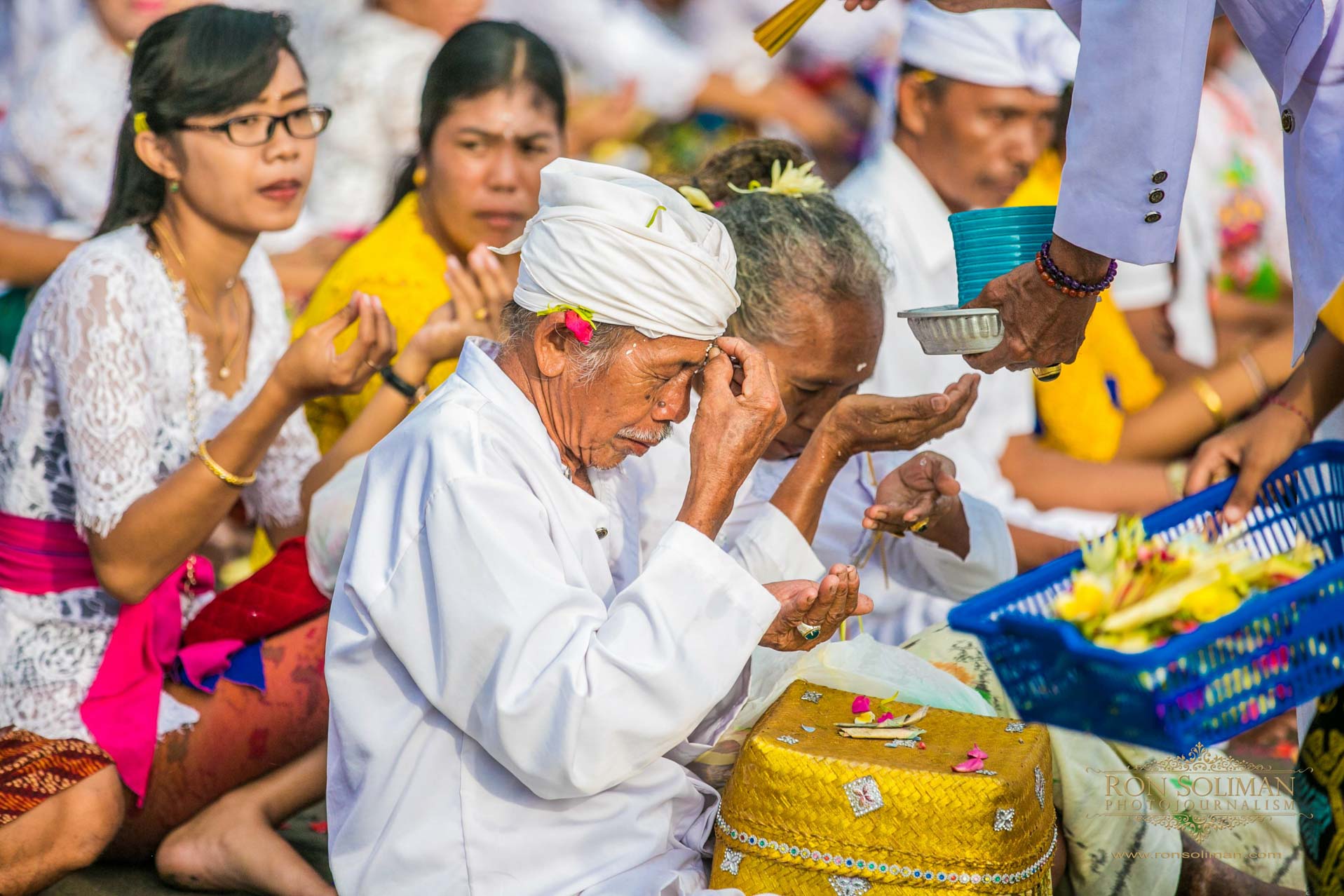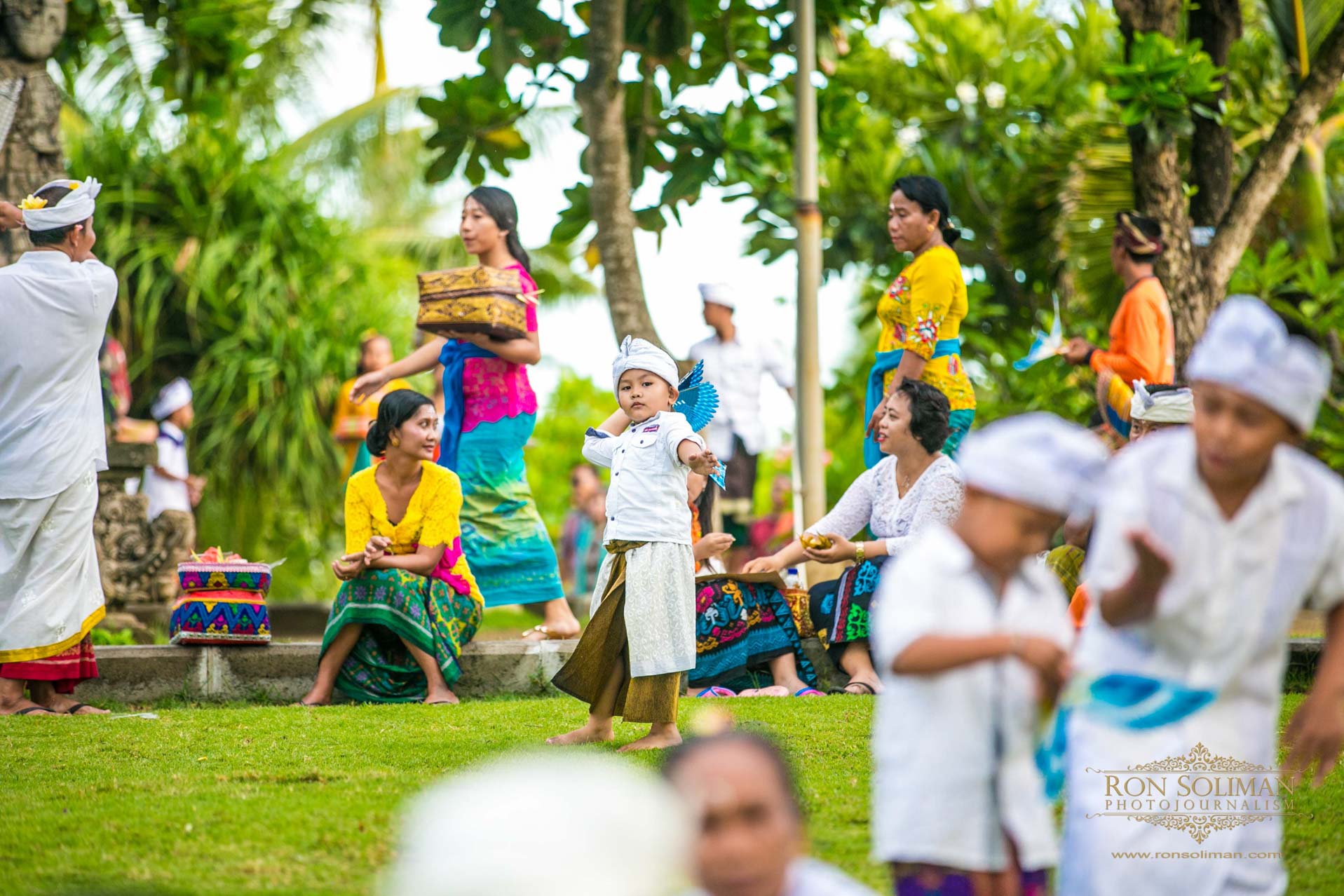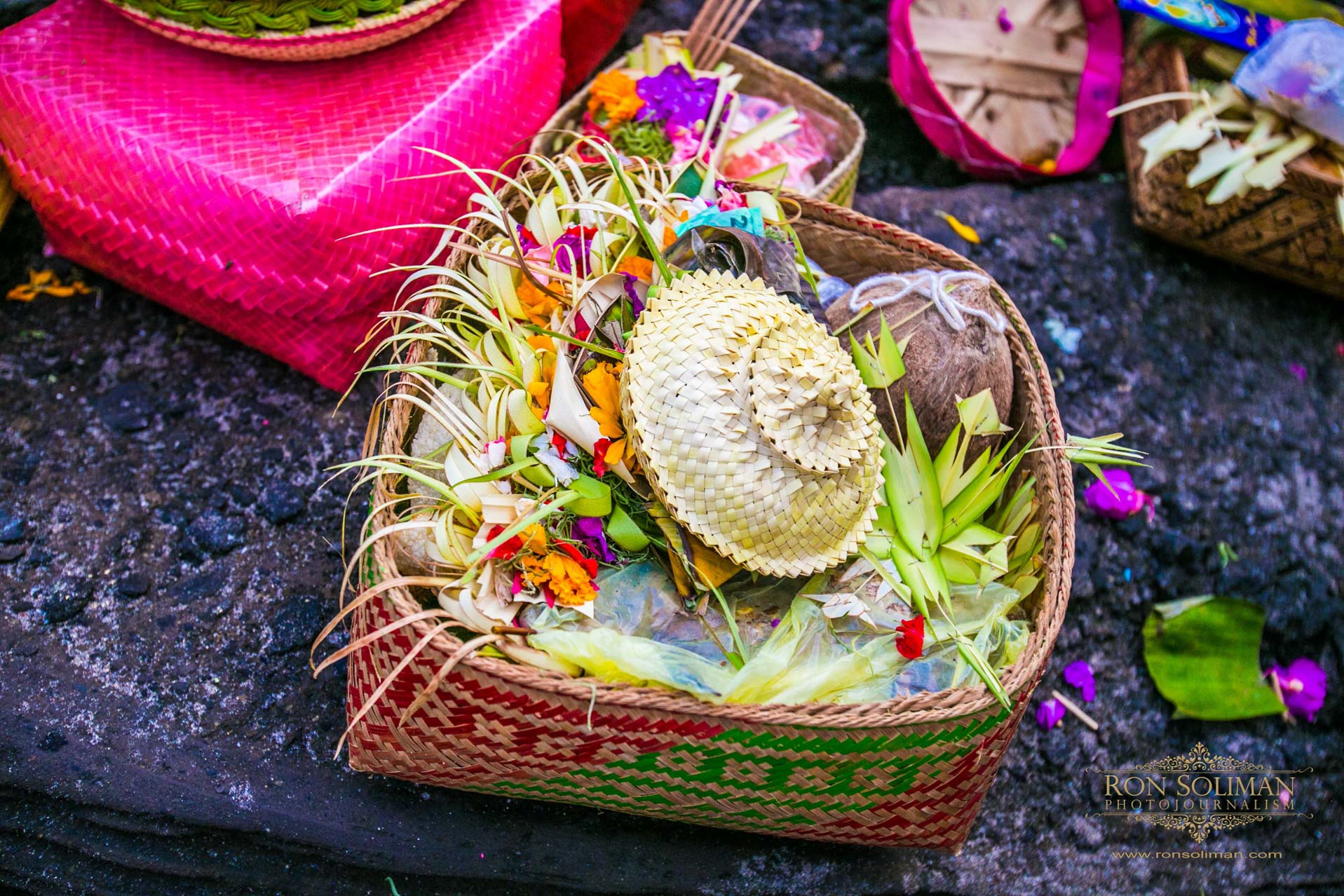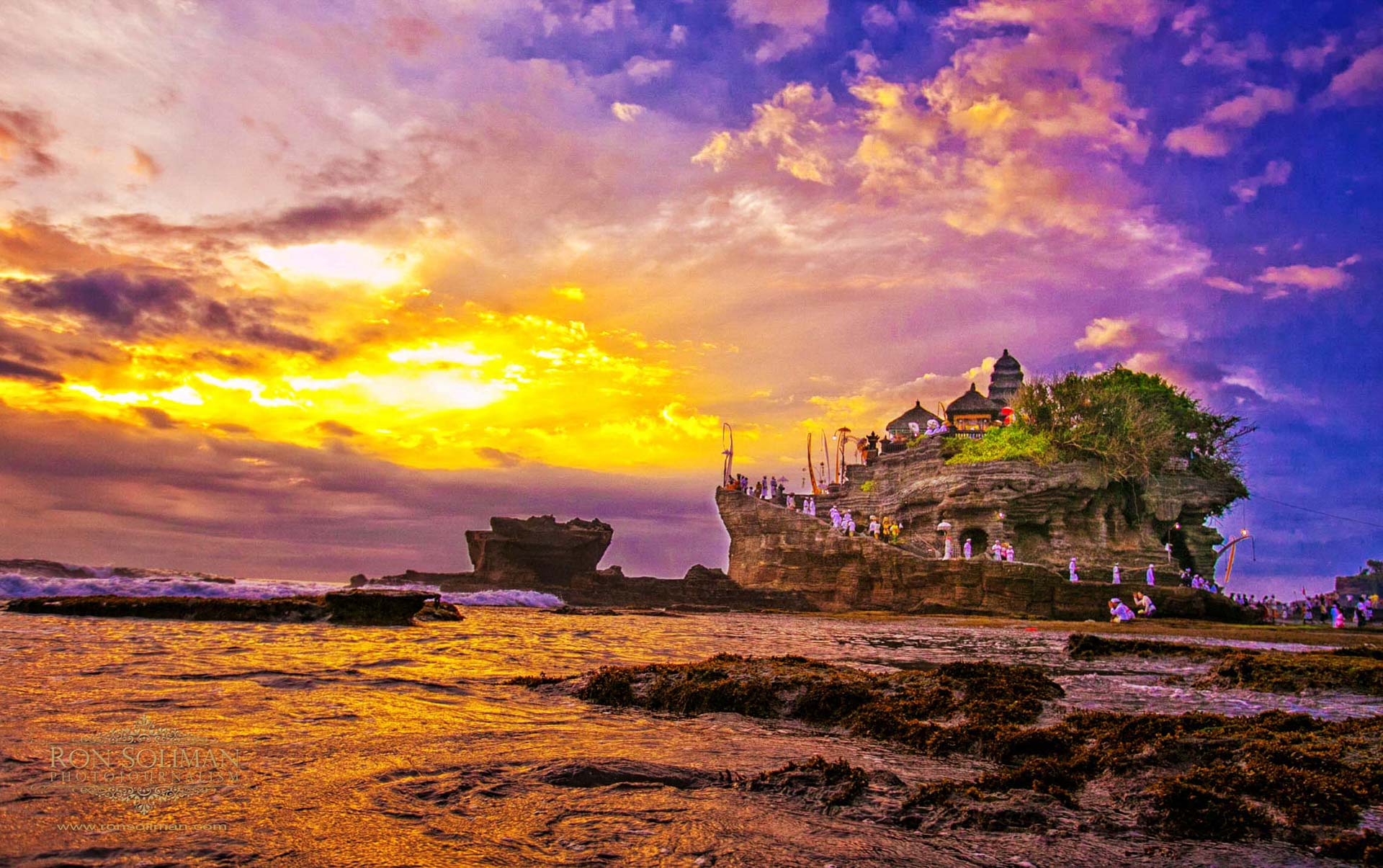 At the end of the prayer festival at the Tanah Lot Hindu temple, the sky turns colorful as the sun starts setting.
Hope you enjoy these images from our recent trip to Bali, Indonesia. Special thanks to our tour guide Putu of Bali Private Tours, who now became a good friend. They are amazing! Also special Thank you to the staff of Hanging Gardens of Ubud for making our stay unforgettable!