Congrats to Jackie & Ivan!
During one of my travels to the Philippines, I had the pleasure to photograph the engagement of a lovely couple – Jackie and Ivan in the beautiful Coron Island. This is the third-largest island in the Calamian Islands in northern Palawan in the Philippines with beautiful white beaches and immaculate blue waters. During our photo shoot we explored the beauty of this island and I have to tell you for someone who has done many destination weddings around the world, this is definitely one you want to consider for destination weddings or honeymoons! 
Jackie and Ivan tied the knot at Santuario de San Antonio Parish and had their celebration at Manila Peninsula in the Philippines yesterday and in celebration of their wedding I want to show case these images from their gorgeous engagement session…Enjoy!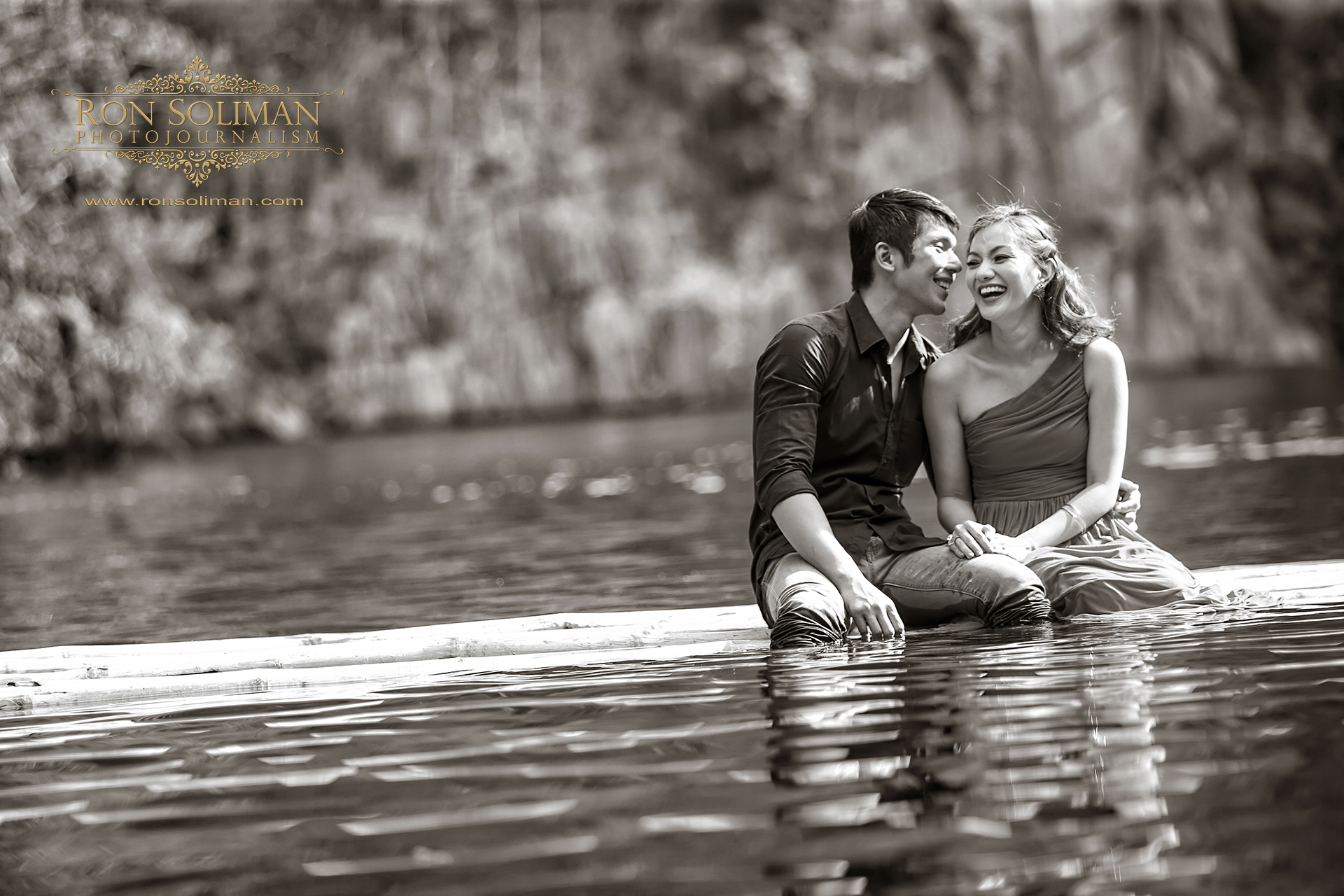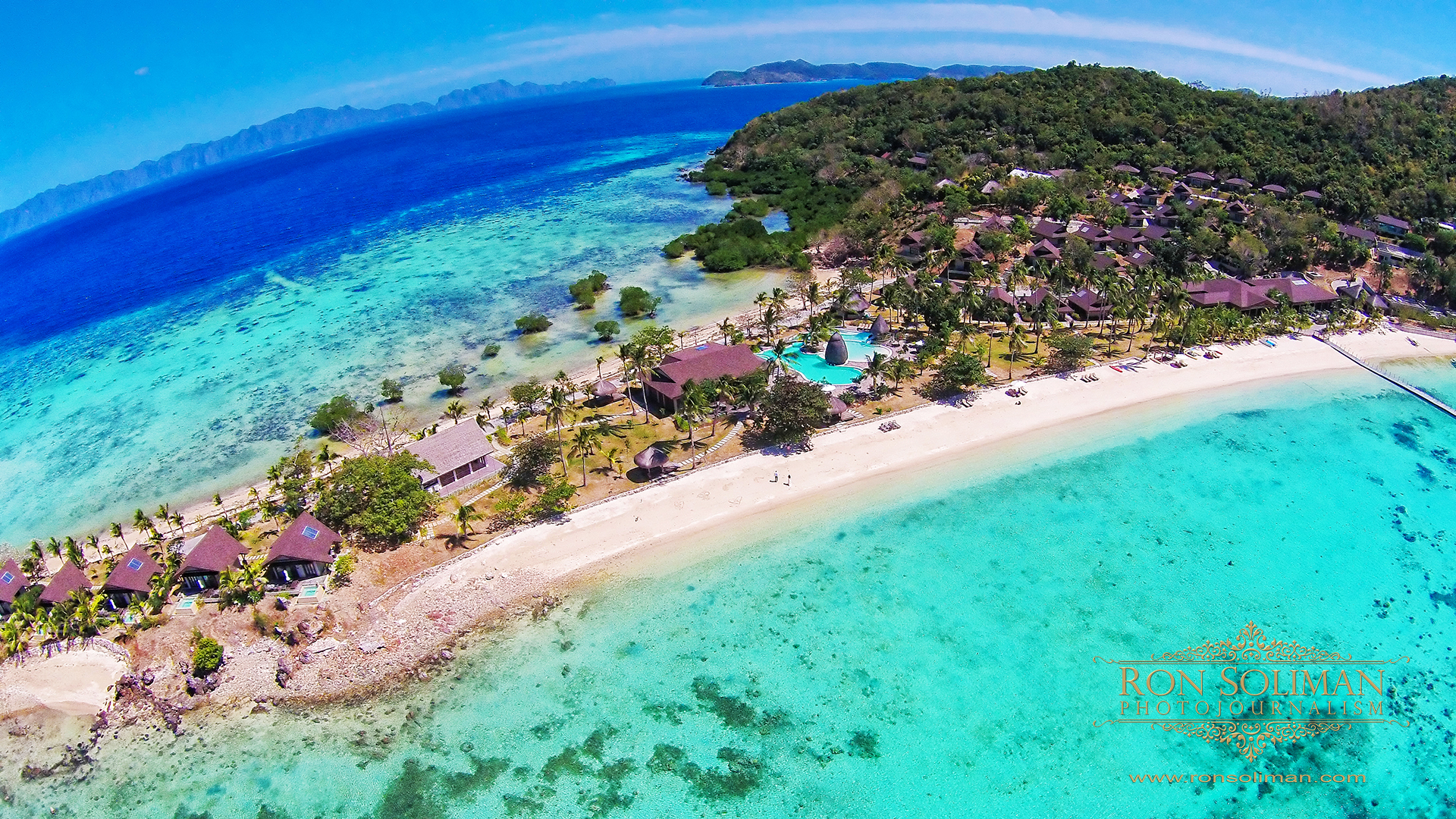 As part of our adventure, I flew my DJI Phantom drone above the Two Seasons Island Resort & Spa, where we stayed during our photo shoot. Make sure you watch the ending of this SLIDESHOW I made for Jackie and Ivan to see the video shot from the drone. 
Jackie and Ivan were brave enough to be left alone in this "Balsa", a floating bamboo boat at Kayangan Lake in Coron Palawan.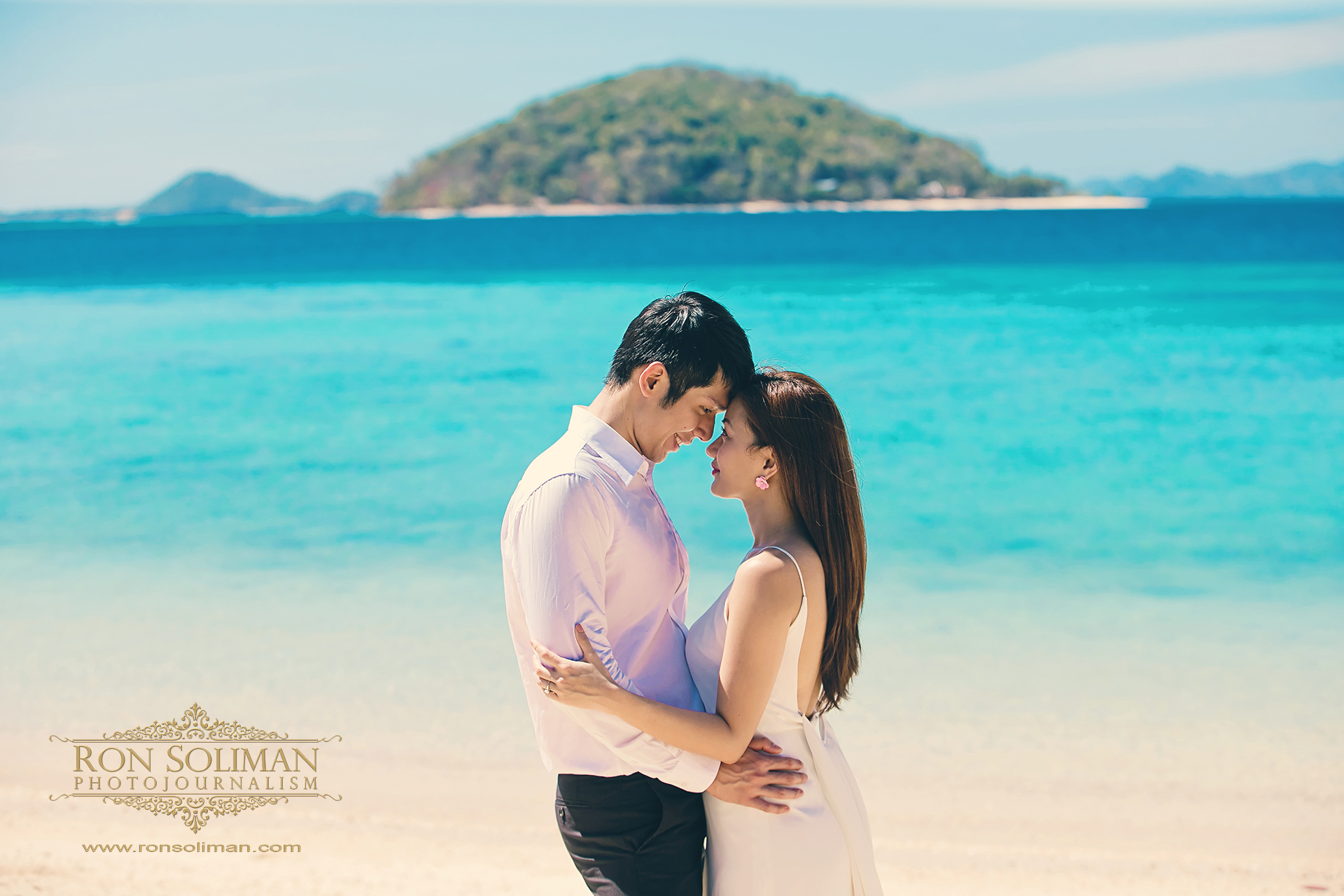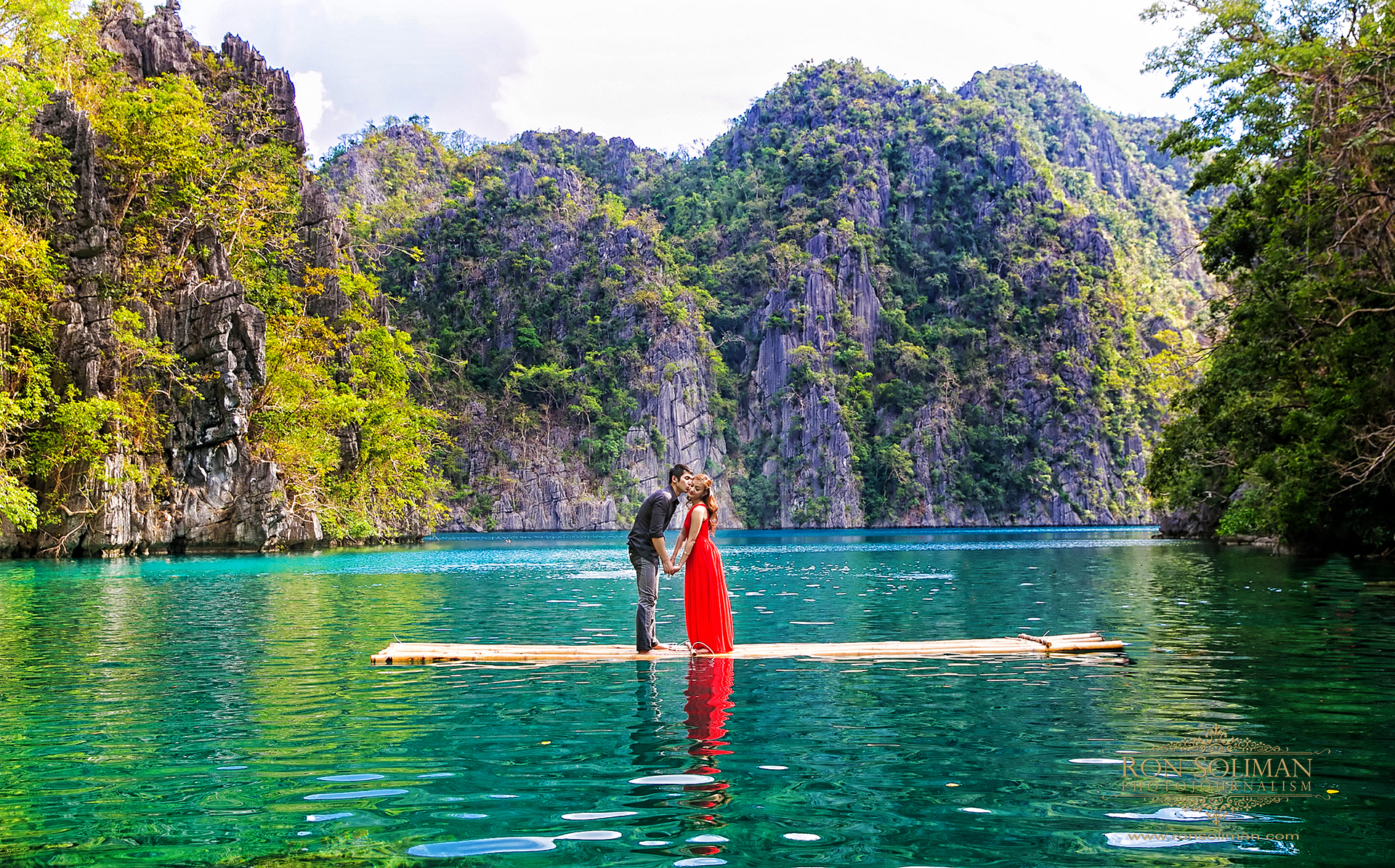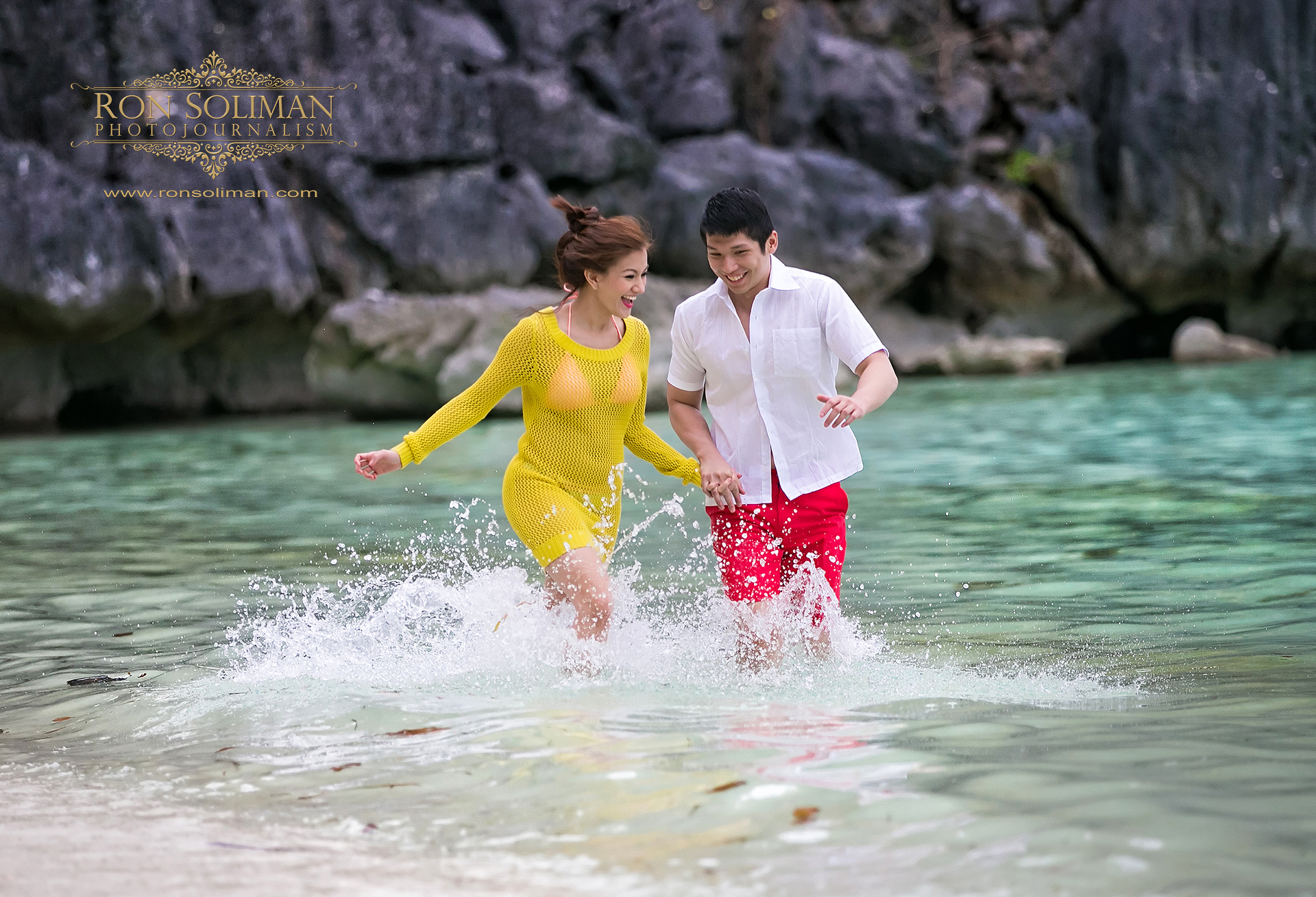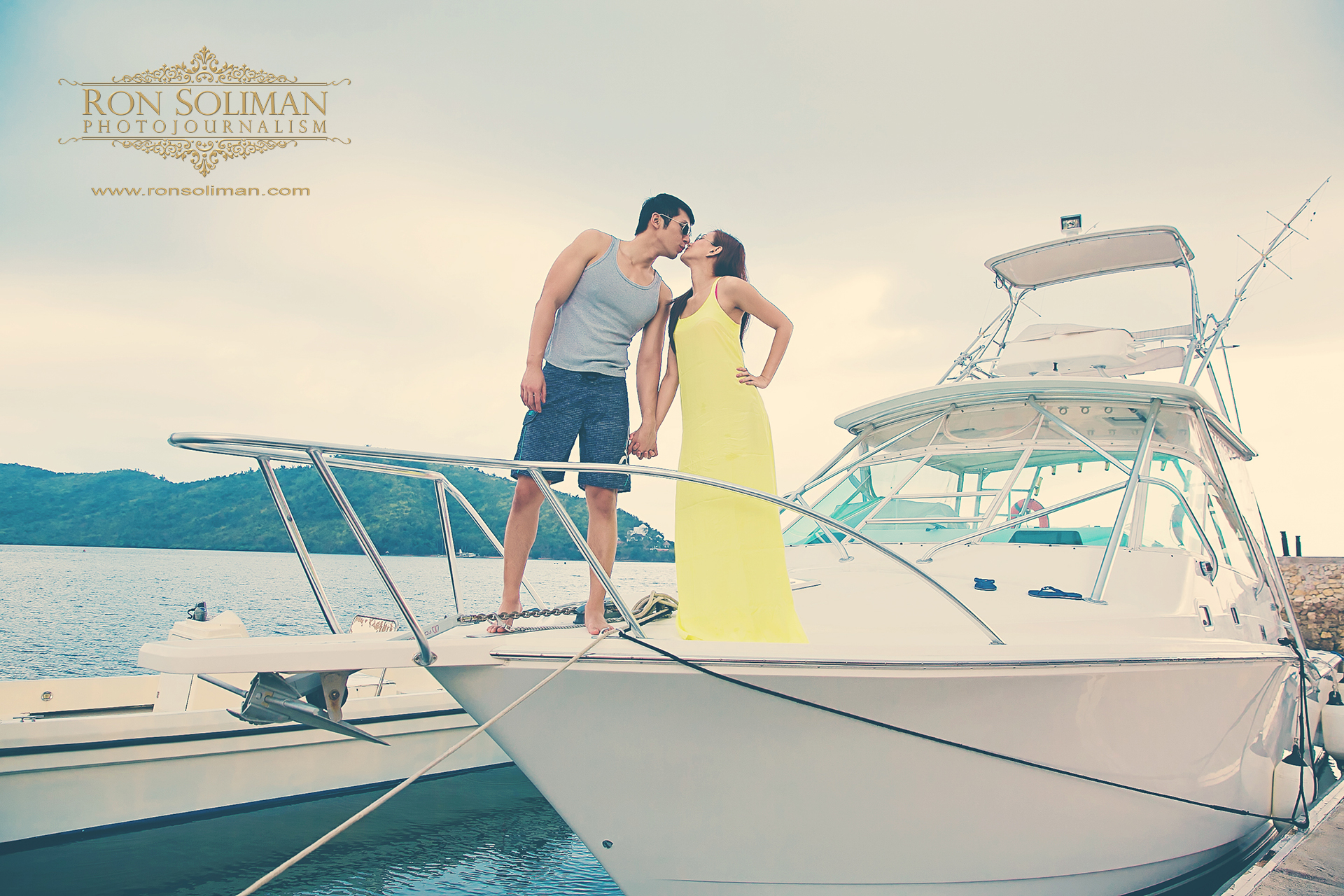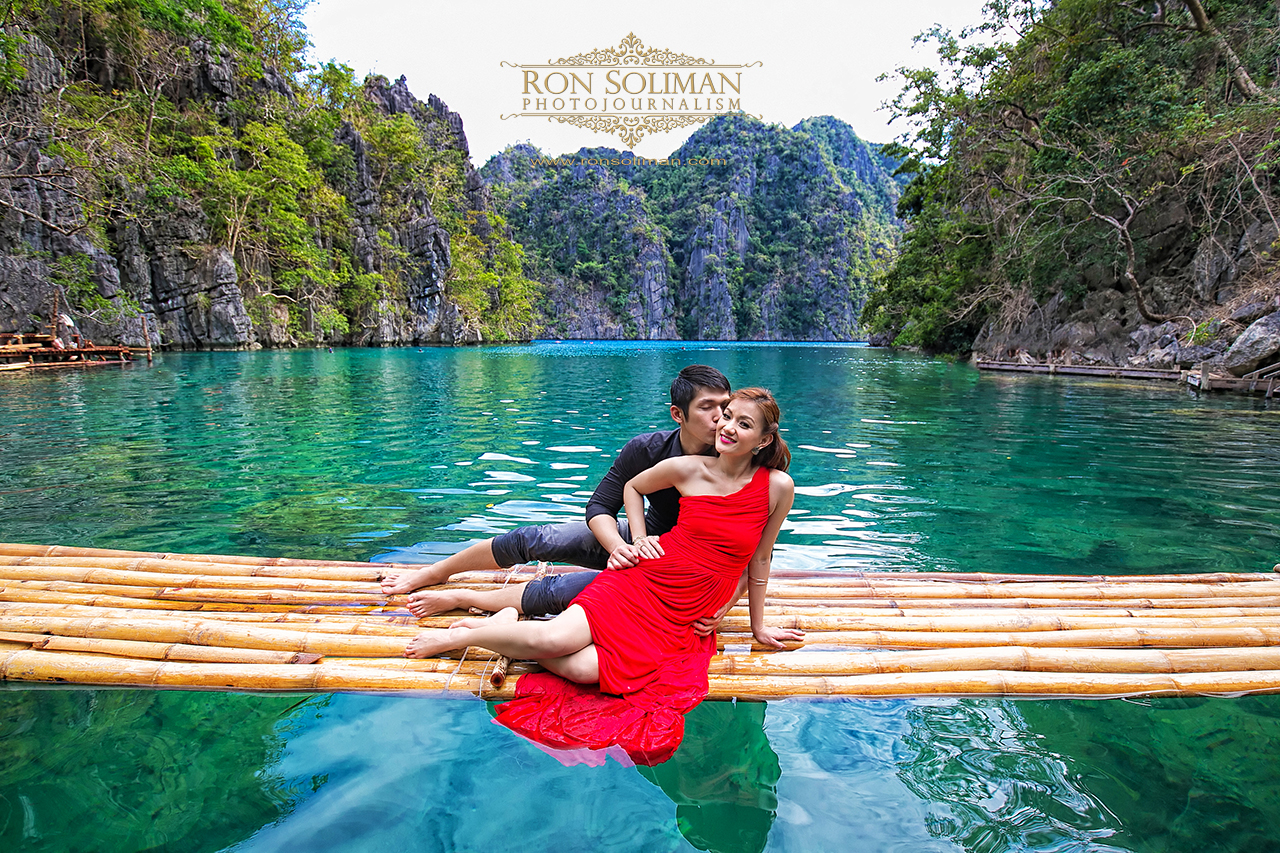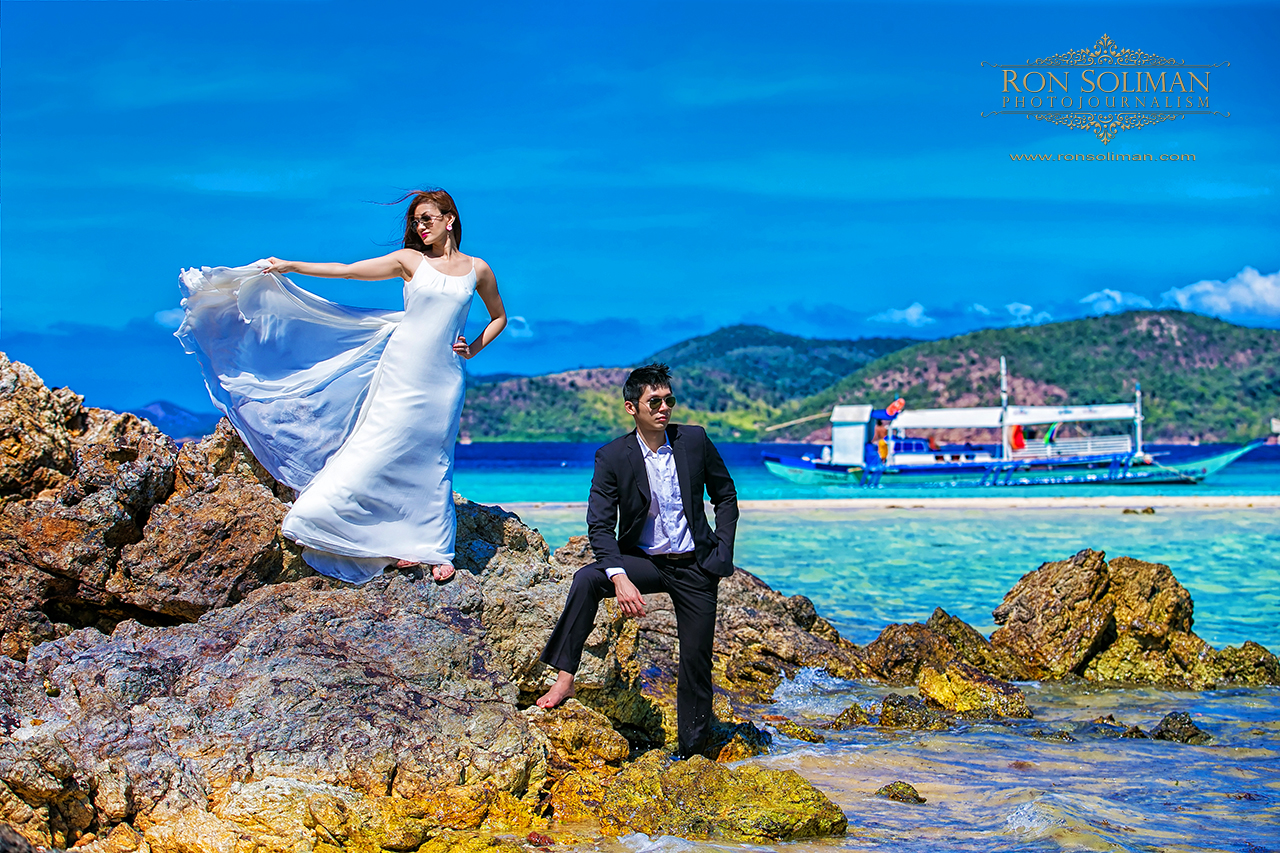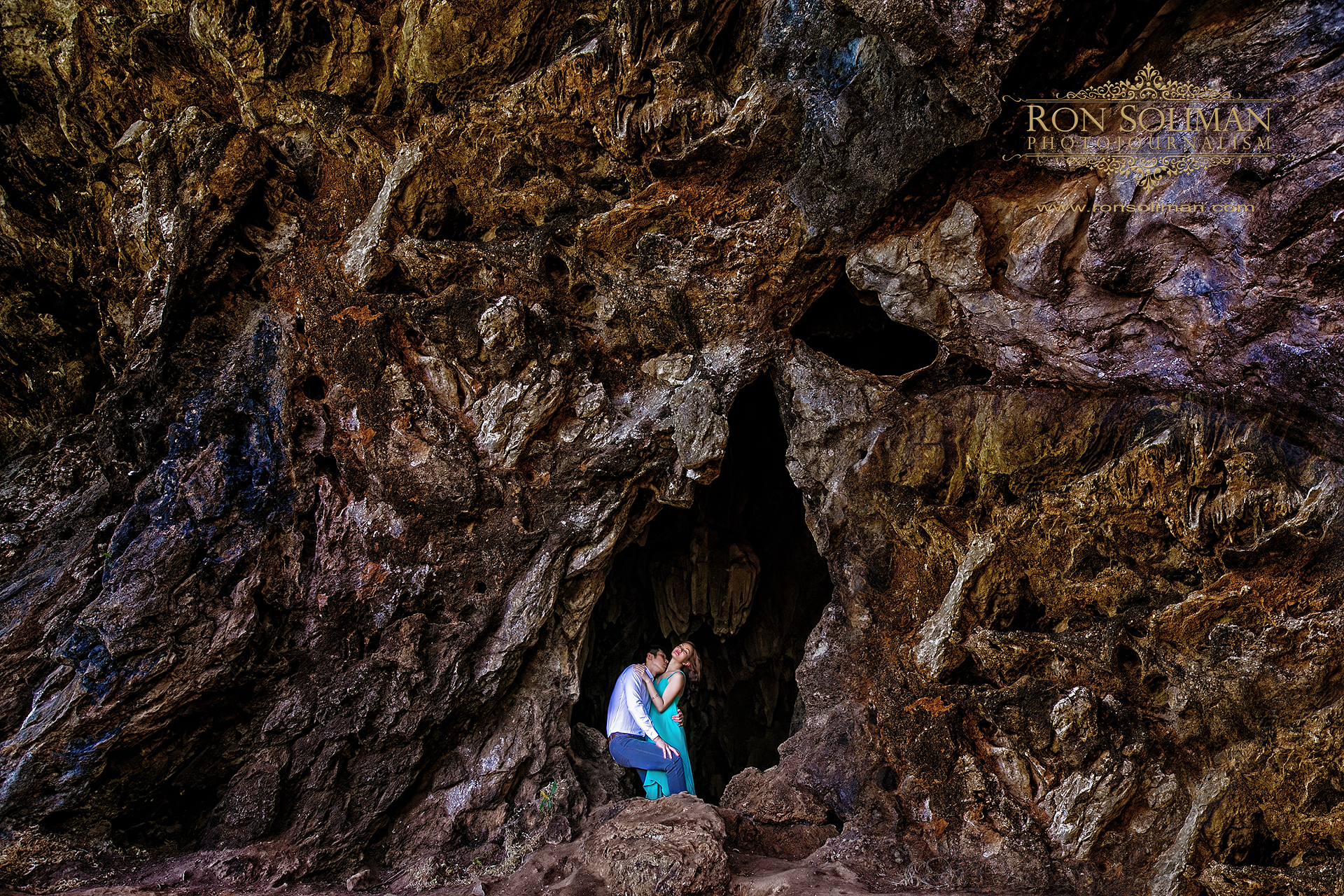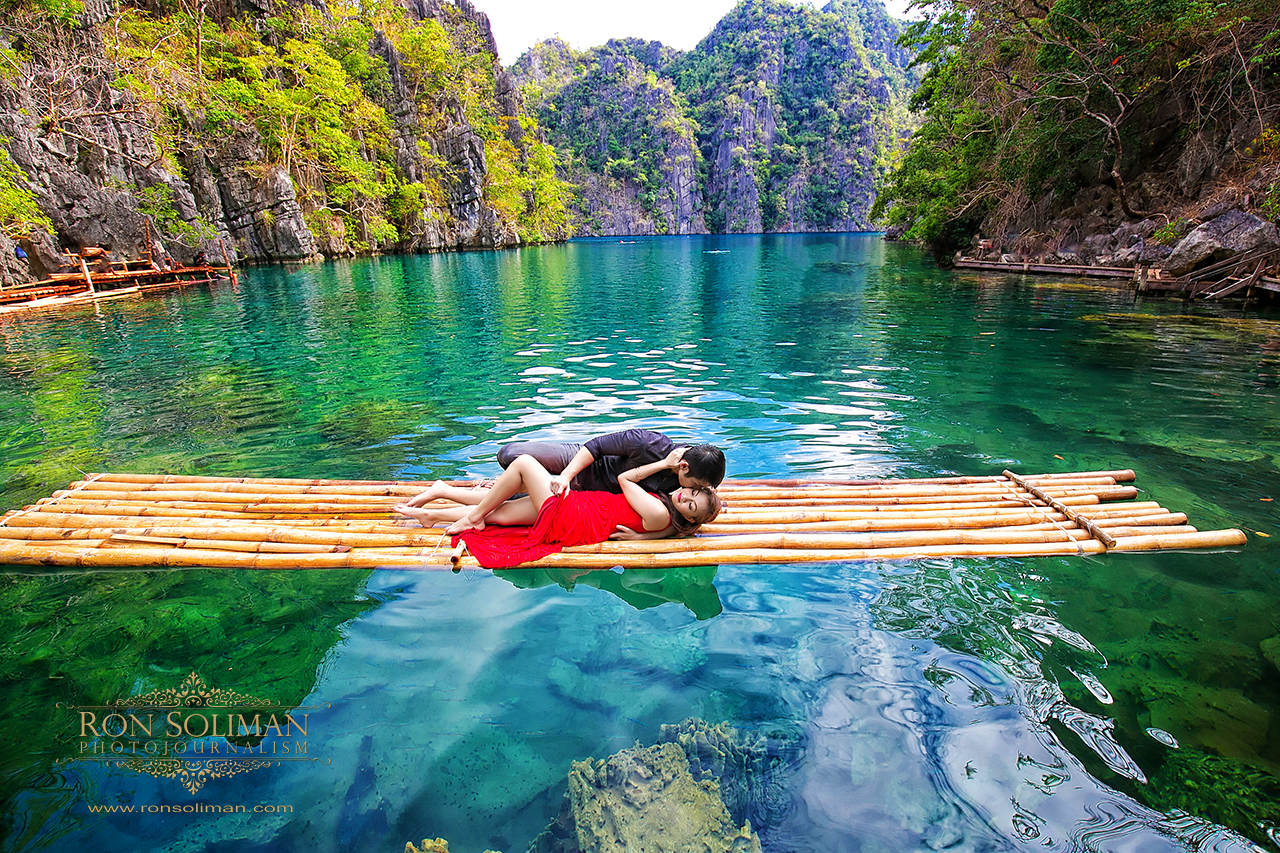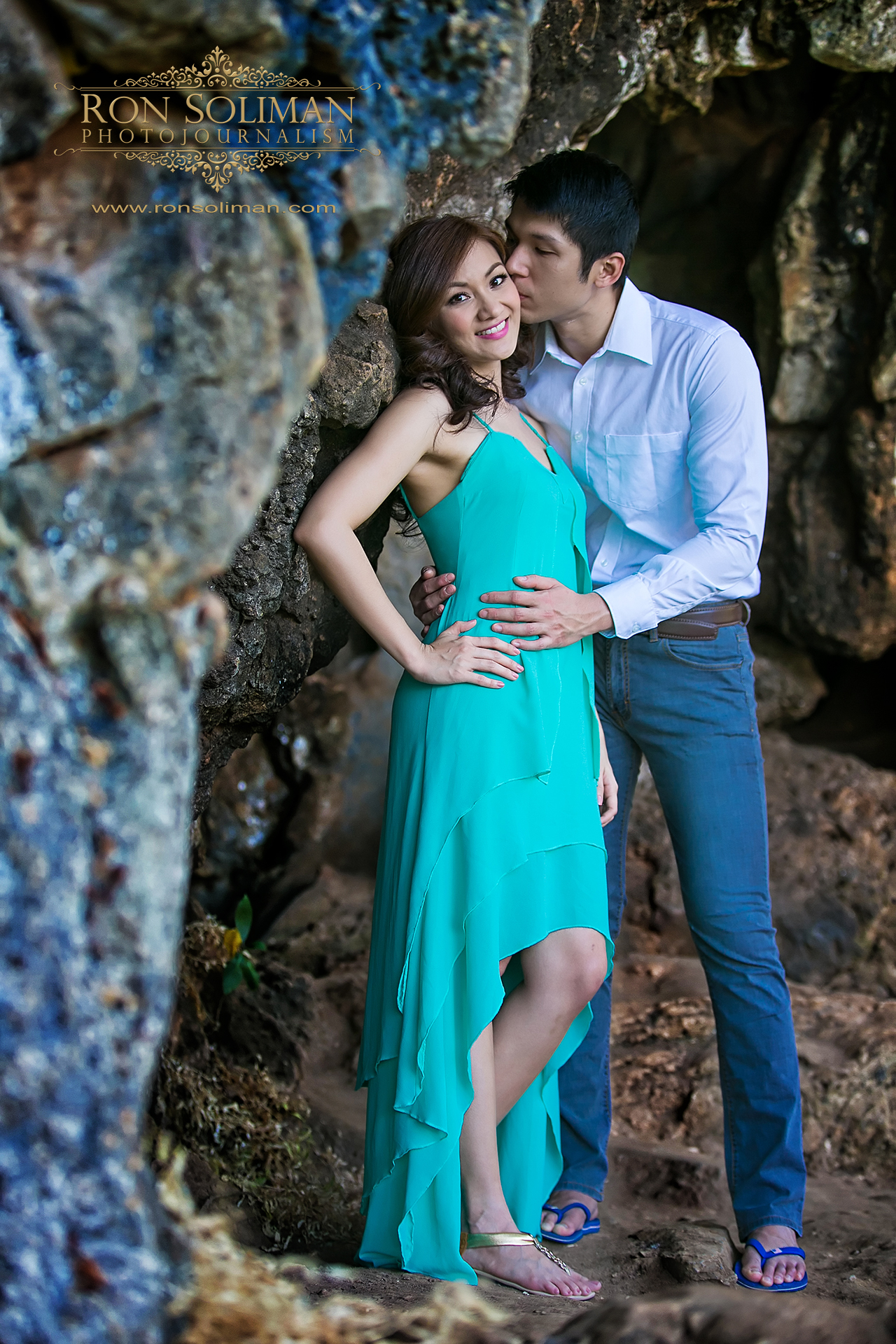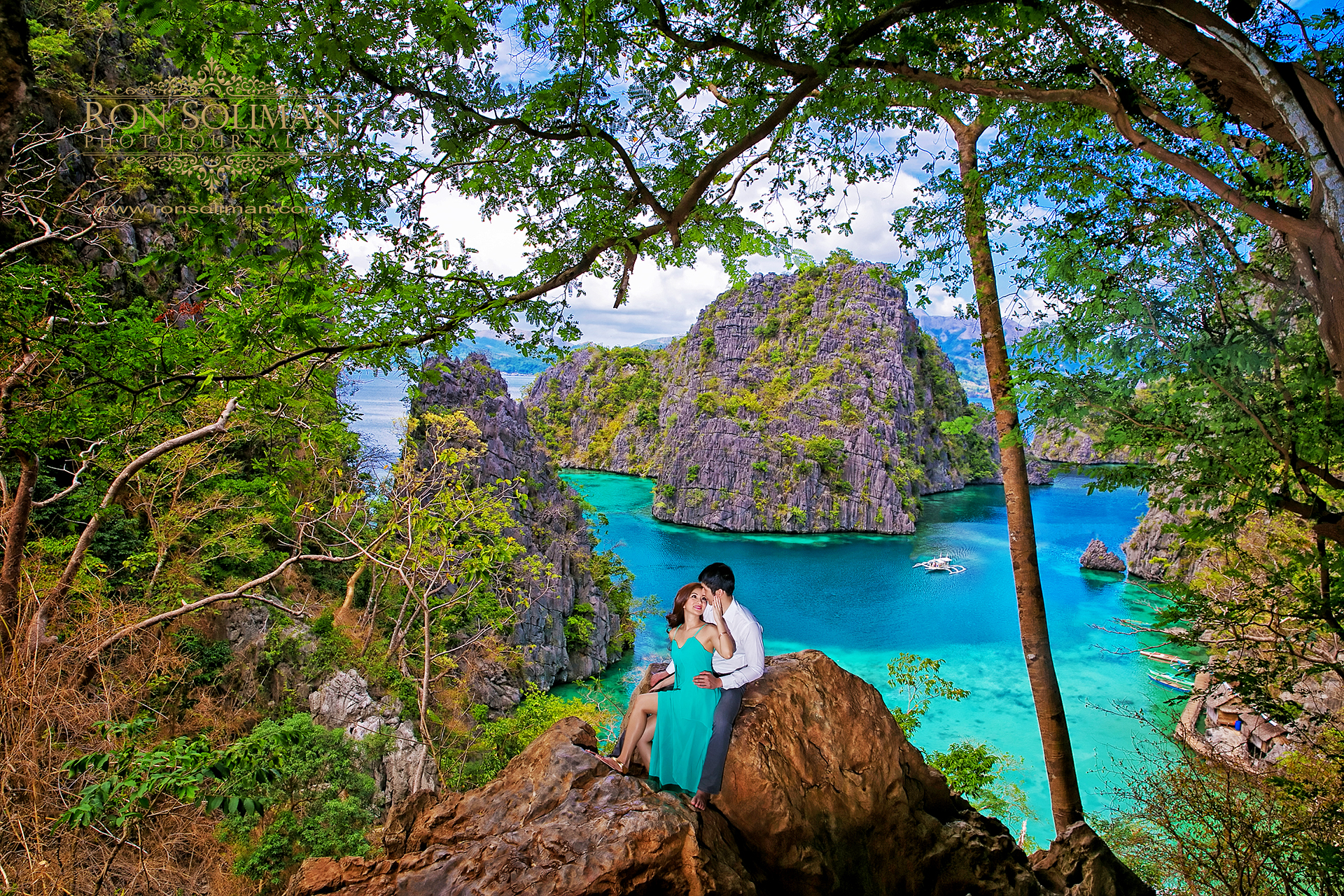 Hope you enjoyed these images from their engagement photo shoot. Make sure you leave them some comments below. I wish Jackie and Ivan a lifetime of happiness, hope to see you guys during your visit in New York!  Special thanks to Filipino celebrity make-up artist Toto Magallanes for helping us out during our stay in Coron.