I am reposting this reportage to announce another upcoming fight of this great Filipino boxer against Timothy "Desert Storm" Bradley in Las Vegas. Check out my documentary as Manny "Pacman" Pacquiao trains for a fight…
It is not everyday you are given the opportunity to follow around a World Boxing Champion as he prepares himself physically and spiritually for his upcoming fight. During my last trip to Manila, Philippines few weeks ago I was very fortunate to get an exclusive access to document a day in the life of this incredible Filipino boxer. World Boxing Champion and Congressman Manny 'Pacman' Pacquiao begins his training at the MP Tower gym in Manila in preparation for his fight against American boxing champion Timothy Bradley in Las Vegas. The MP Tower gym is a six-level building located in the outskirts of Manila and it is used to be the old L&M Gym, where Pacquaio first trained as a young boxer at the age of 17. I was amazed how he turned this old boxing gym into a modernized building and a great facility for training young and aspiring Filipino boxers. Below are a few images from my REPORTAGE on Manny "Pacman" Pacquiao.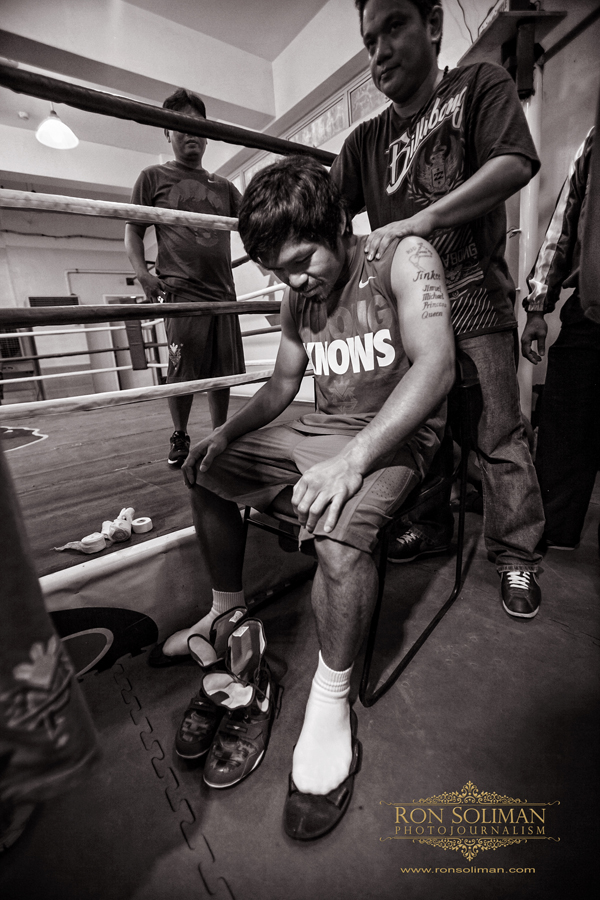 Pacquiao gets a shoulder massage as he conditions himself before his training.
How do you like to be one of Pacquiao's trainer? Here, childhood friend and assistant trainer Buboy Fernandez (left) receives a punch from World Boxing Champion and Congressman Manny 'Pacman' Pacquiao.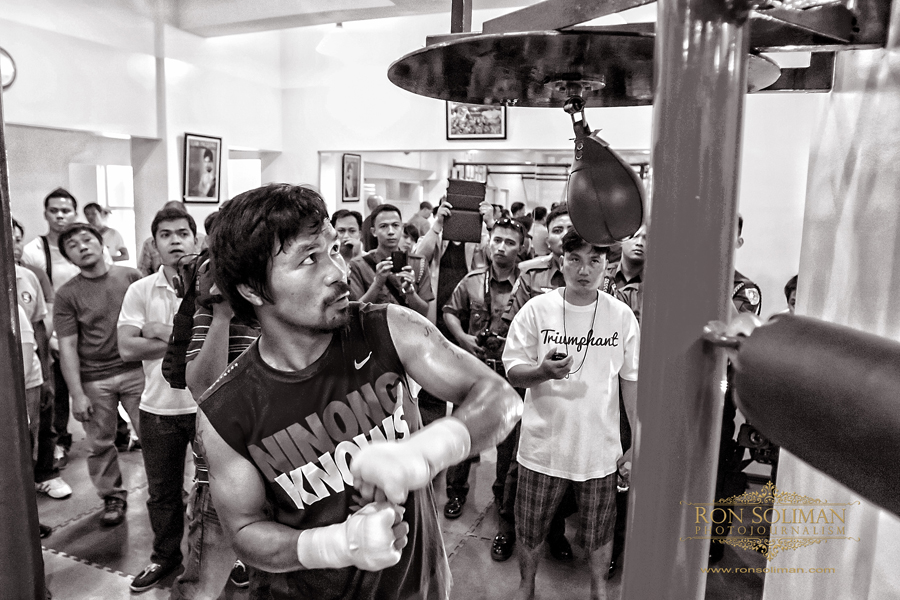 During this particular training session, members of the Philippine National Police (in the background), who are part of a group called Servant of God Police Choir came watch the champ as he trains. The group also sang religious songs for Pacquaio, who recently converted to a 'Born Again Christian'.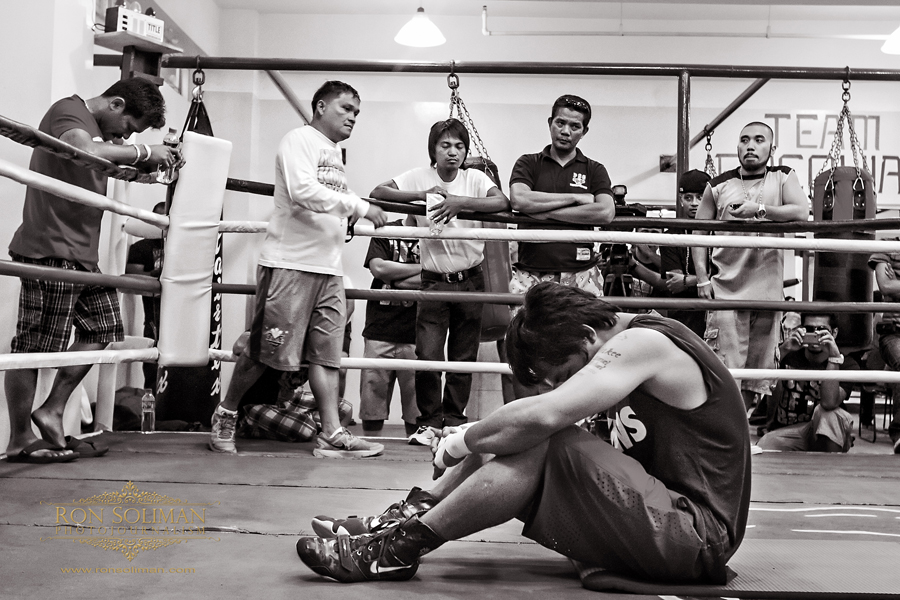 After his conversion, Manny Pacquiao has given up gambling, drinking and womanizing. He also became familiar with Bible verses, quoting them in each media interviews he has. And part of his routine in between his work-out is to pause and pray for a few minutes.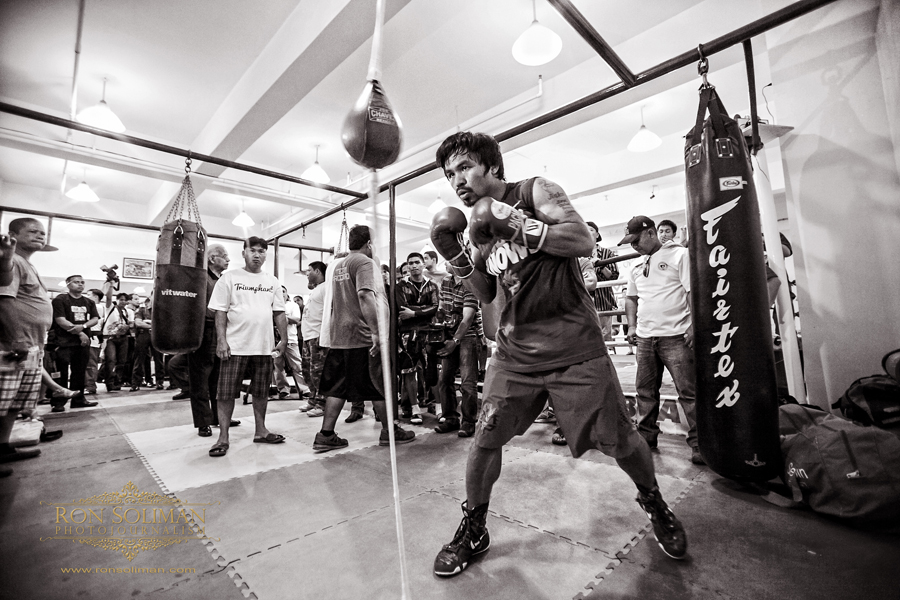 You can feel the power of every punch that Manny "Pacman" Pacquiao throws during his training.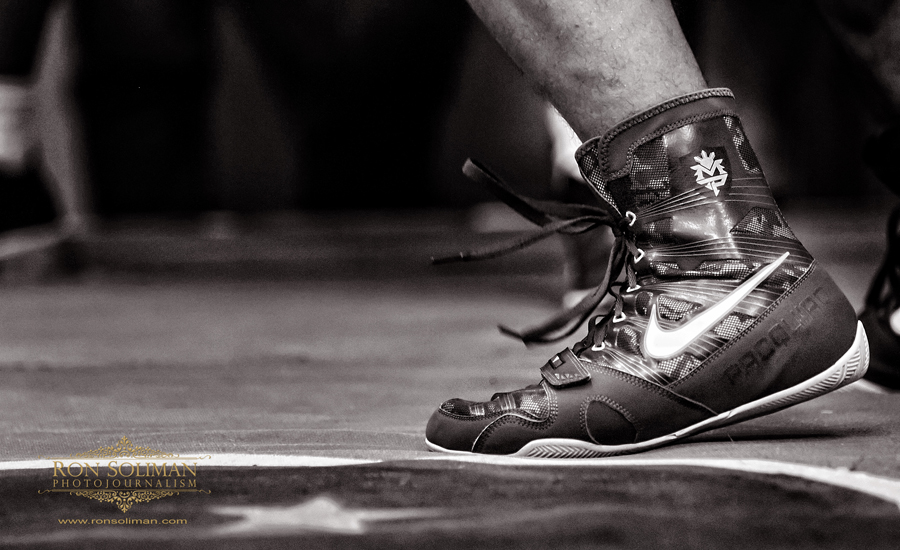 Wearing his signature Nike shoes…only for a real boxing champ.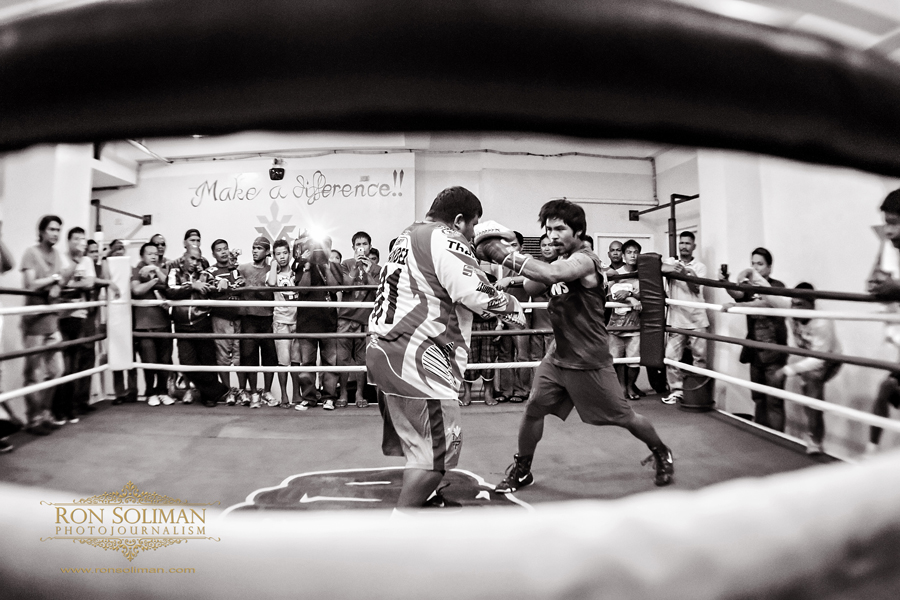 Just watching how Pacquiao throws those punches on those punching mitts, I feel bad for assistant trainer Buboy Fernandez….but this guy has helped him become so sleek in boxing.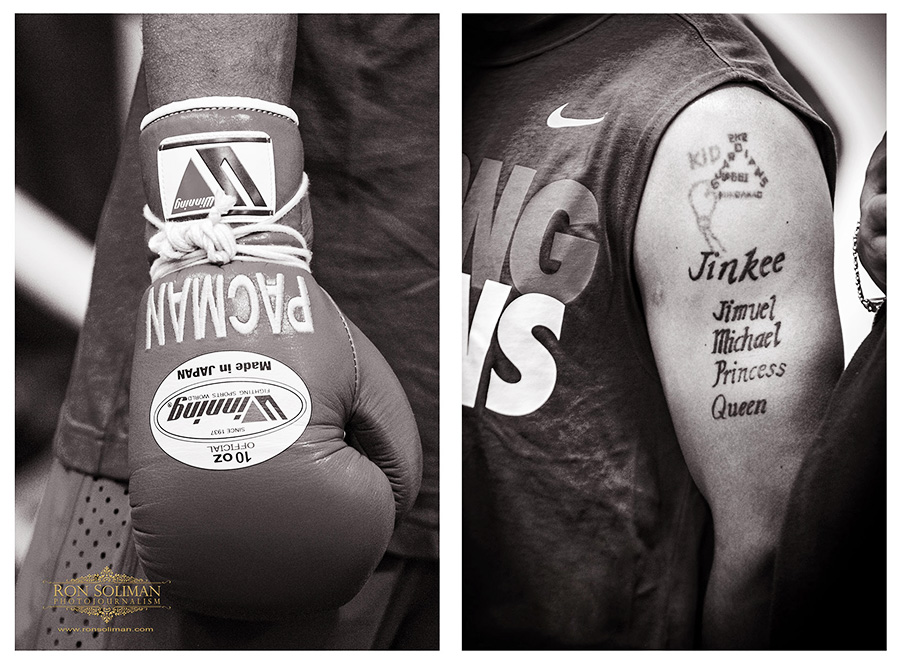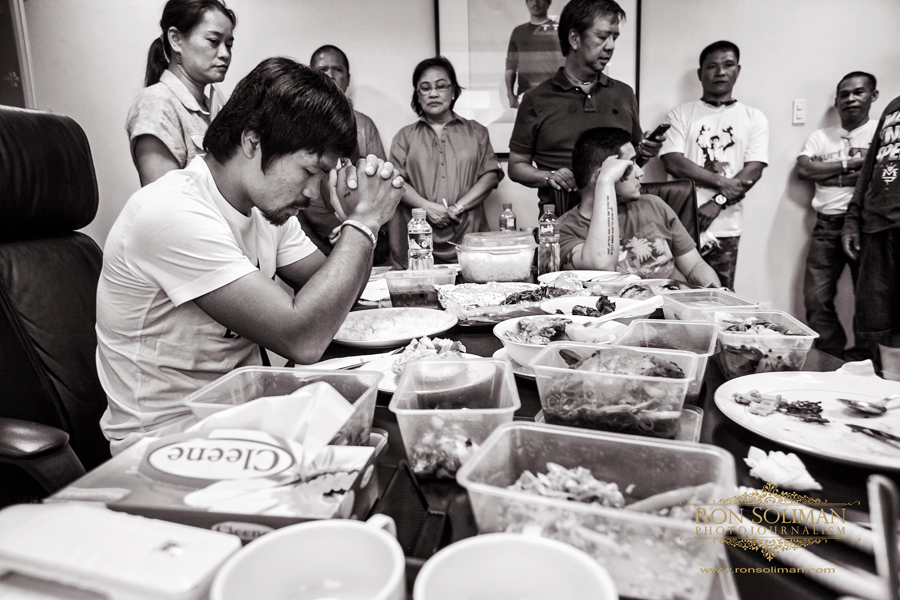 And at the end of the day, the Team Pacquiao prepares a feast for the champ in his office desk at the MP Tower gym. Here, Pacquiao says his prayers before his meal.
The experience was priceless, and the coverage was amazing. A special thanks to a good friend – Ilocos Sur Governor Chavit Singson, who is a close friend of Manny, for all the help and hospitality during my trip to Manila and Vigan. Also thanks to Dr. Carlos Almeda for all your kindness.
For more images and updates, please join us on Facebook.