Congrats to Sherry and Mark on their anniversary! 
I remember it was a Memorial Day weekend when we documented Sherry and Mark's military wedding in Virginia. Check out these images from their beautiful military wedding.
(Above photo) Mark, the groom, who is currently serving in the military, wore his US Marine Corps gala uniform on his wedding day. A uniform that reflects dignity and valor.
Sherry is very gorgeous as she prepares for her BIG DAY.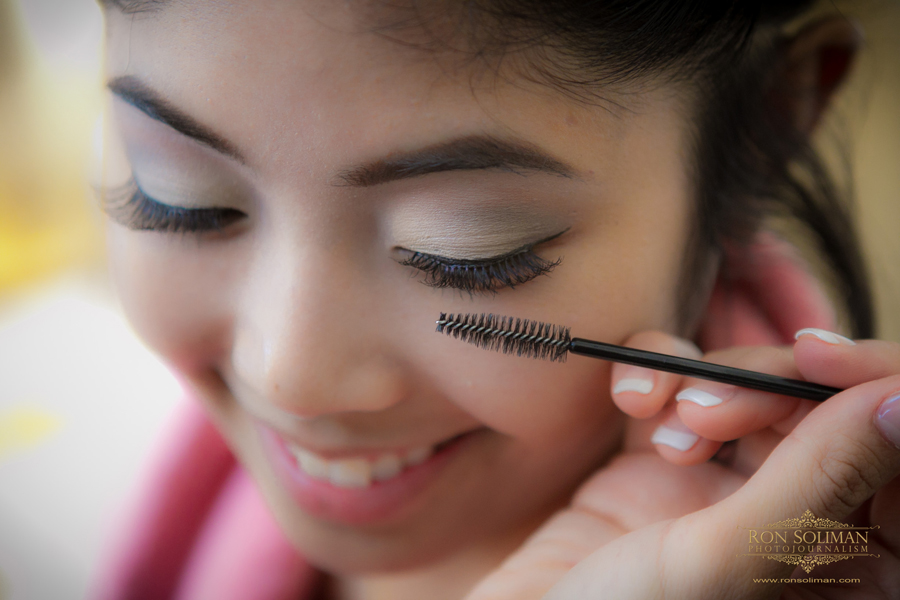 I love her Christian Louboutin shoes so much that I have to use it to get those ring shots!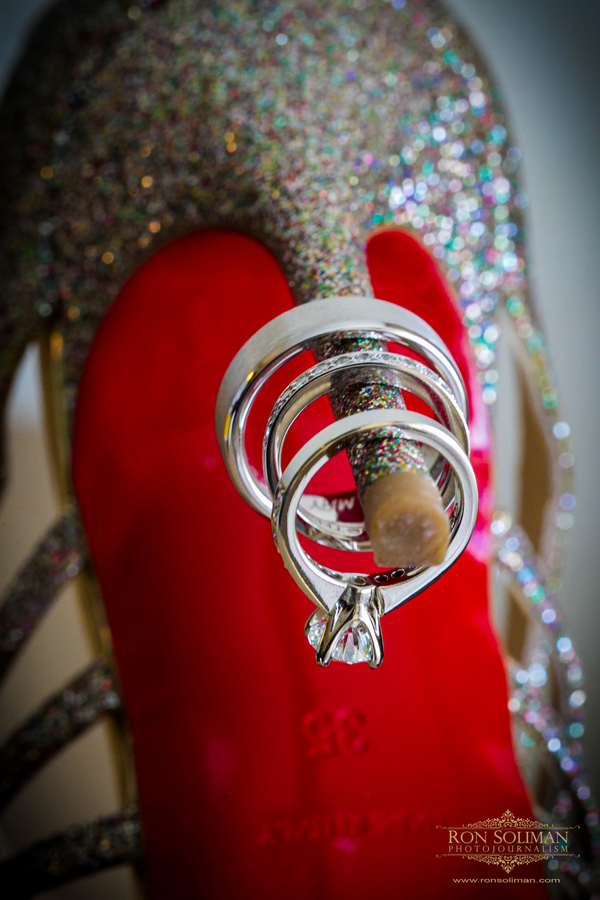 Great light in this room at the Hyatt Dulles near Washington DC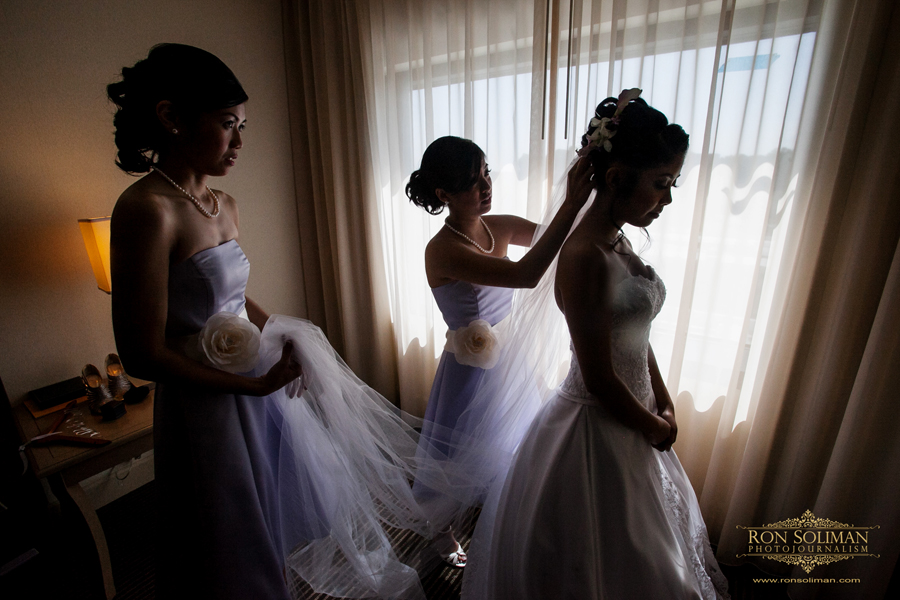 Sherry gets emotional as she says her vows during the ceremony at St. Leo The Great Catholic Church in Fairfax, Virginia.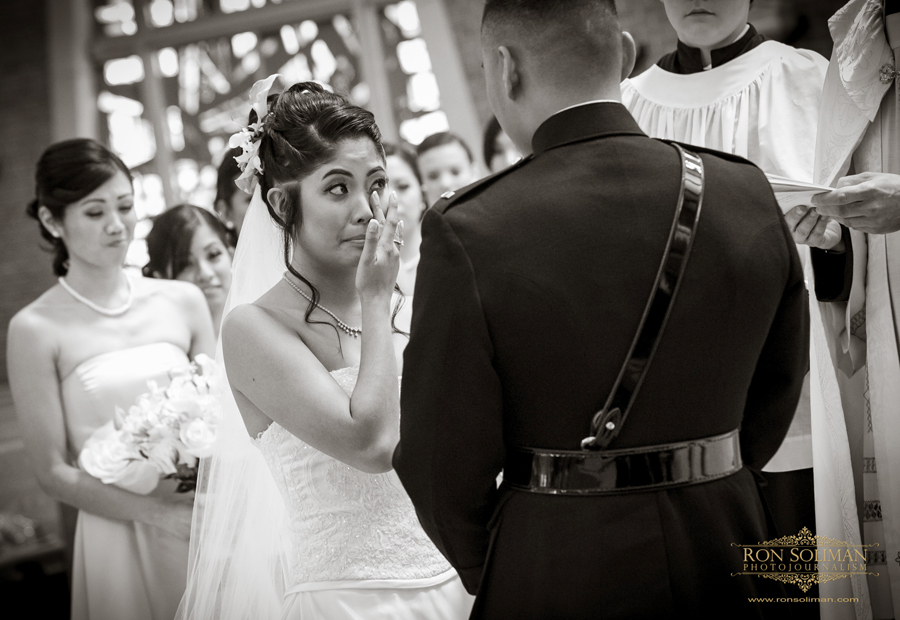 This flower girl is going to be the next Jessica Sanchez of American Idol…LOL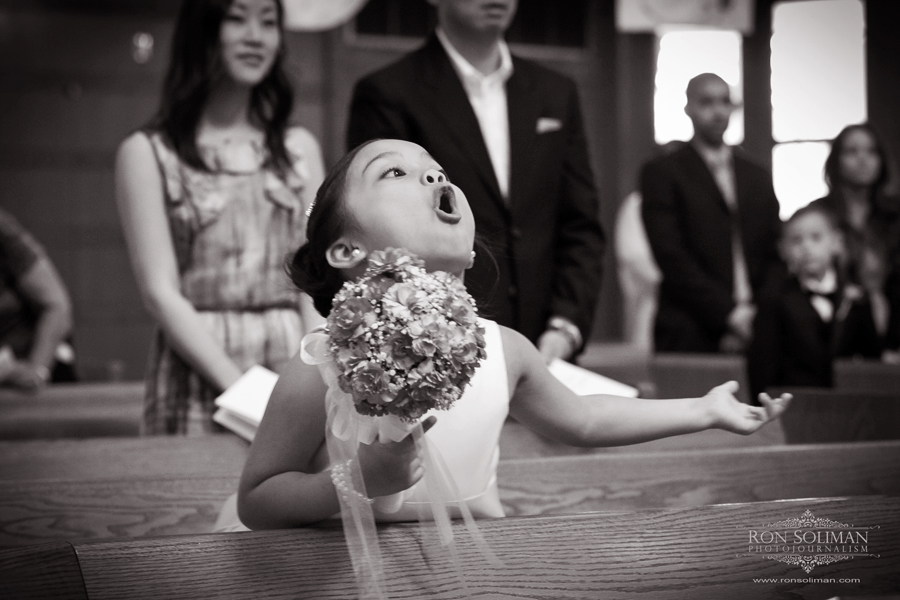 Members of the US Marine Corps form a sword arch as the newly weds exit the church.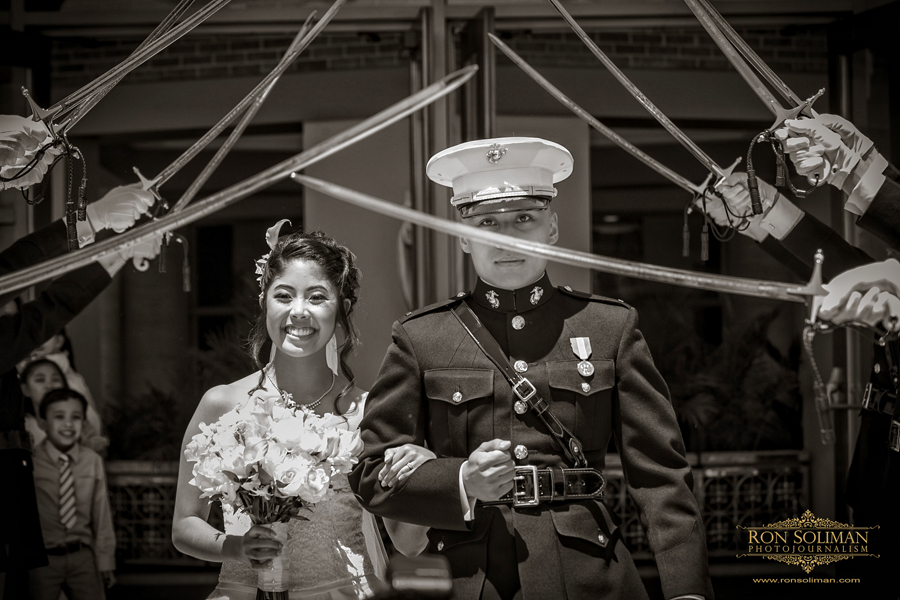 After the wedding we all went to Alexandria, VA and shot all our bridal party pictures at the HISTORIC CARLYLE HOUSE. What an amazing place for pictures!
Here check out this shot of the Flying V shot with the groom and the groomsmen….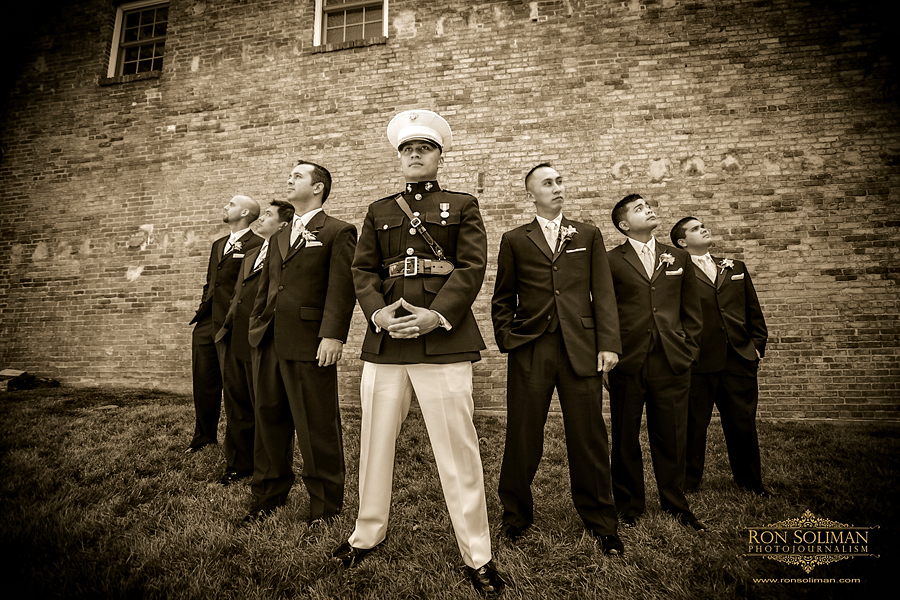 Not too much wind that day..thanks to Sherry's maid-of-honor. We will tell you later what her contribution is to this shot…LOL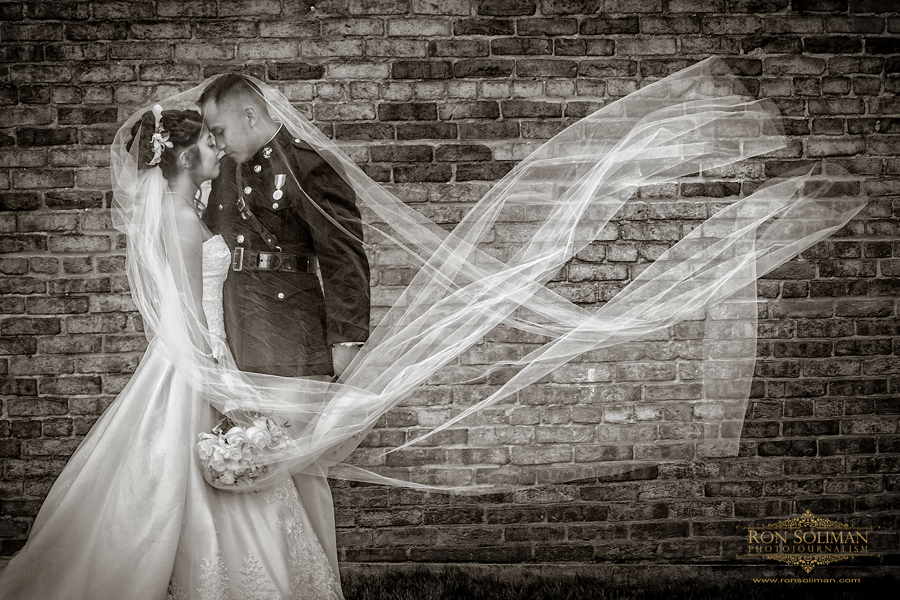 A gorgeous couple on their wedding day! Congrats Mark and Sherry…I wish you guys all the luck in your marriage!