Happy Anniversary to Amanda and Patrick – The Village Club at Lake Success Wedding! 
I first met Amanda and Patrick back in 2013 when they booked me to document their destination wedding in Aruba. But due to some unforseen family emergencies, they have to change their date and their wedding venue. Amanda and Patrick are such a nice couple and I wanted to make sure they are taken care of particularly during those difficult times. So as soon as they decided on the new date, I was able to help them switch with no problem whatsoever. I am very happy to be part of their union at The Village Club at Lake Success. I had a blast photographing them, from the bridal party shoot to the family portraits then to the dance floor…what a fun wedding it was!
Check out the following photos from their wedding –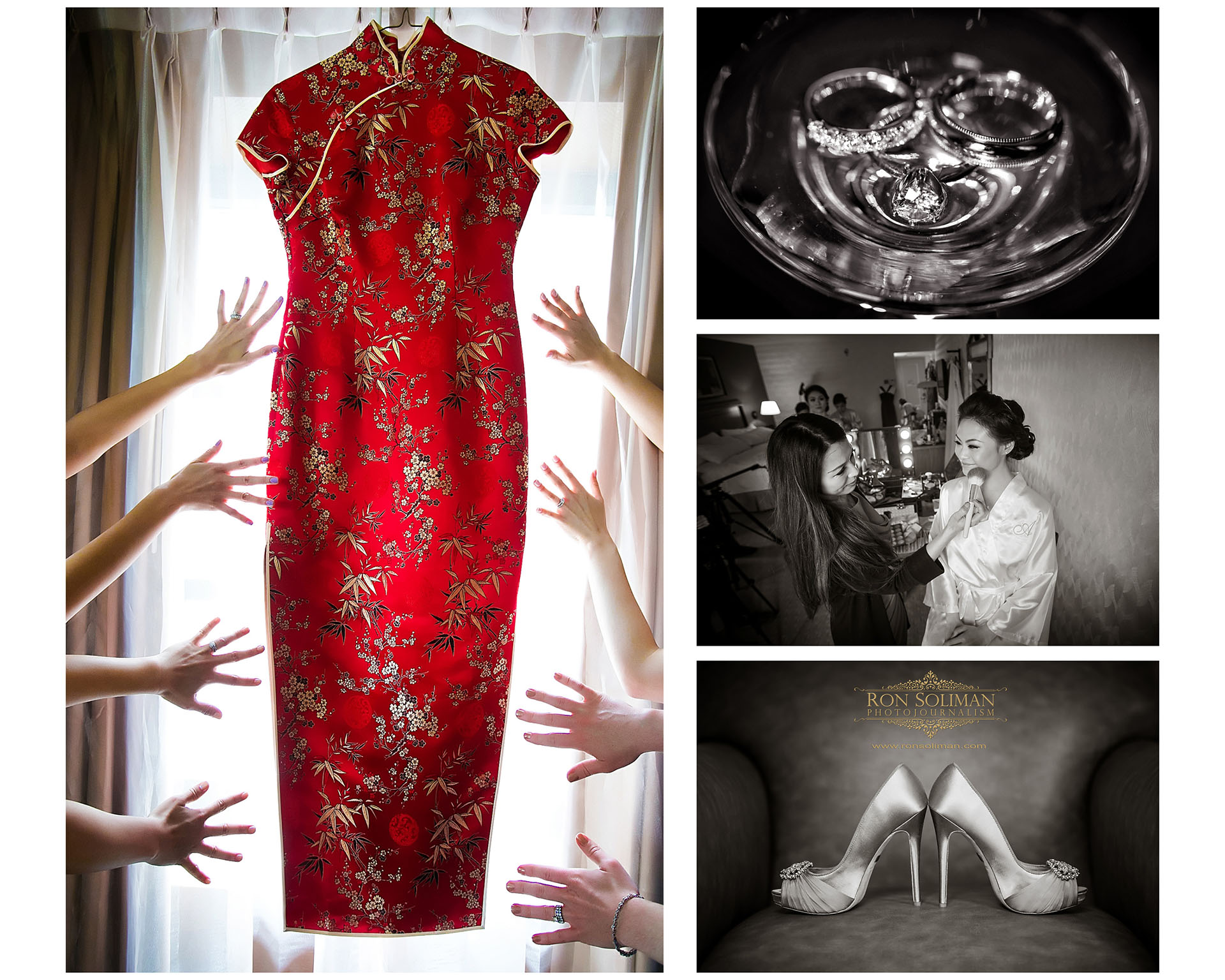 One of Amanda's wedding dresses is a traditional Chinese wedding dress (left photo), which she wore during the Chinese Tea ceremony.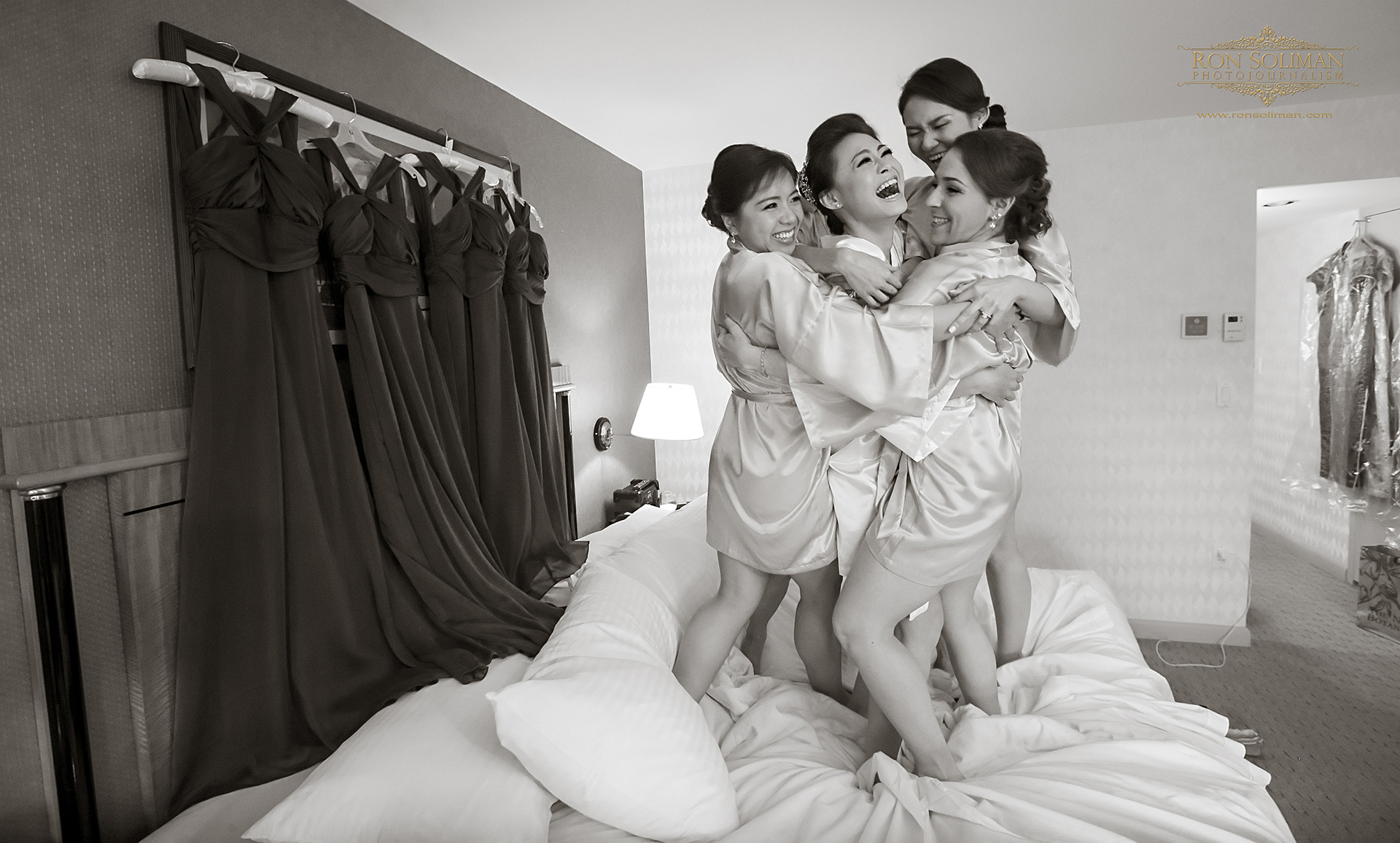 Amanda and her bridesmaids before putting on their dresses – "Girls just wanna have fun!"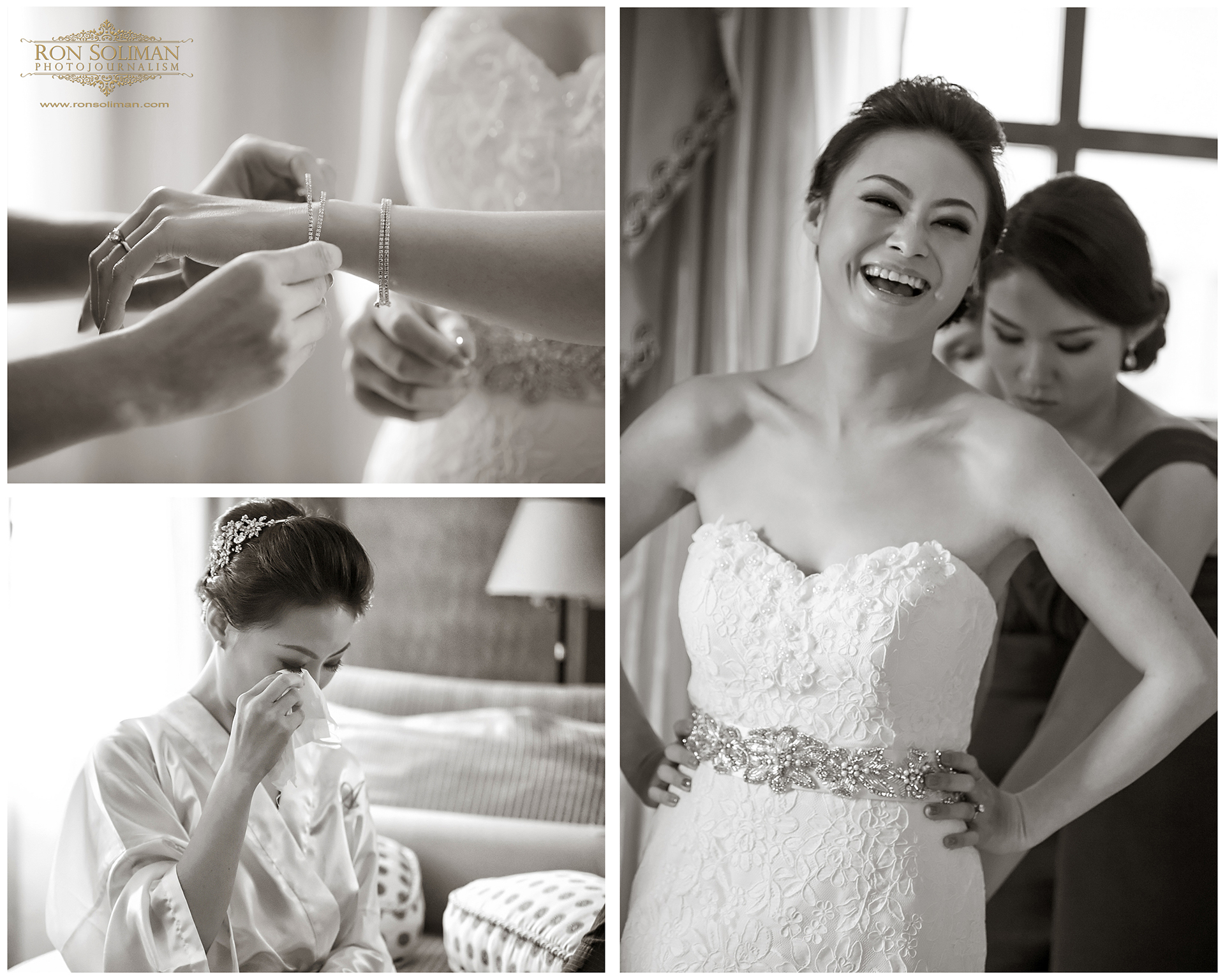 Amanda tears up after reading a card from Patrick…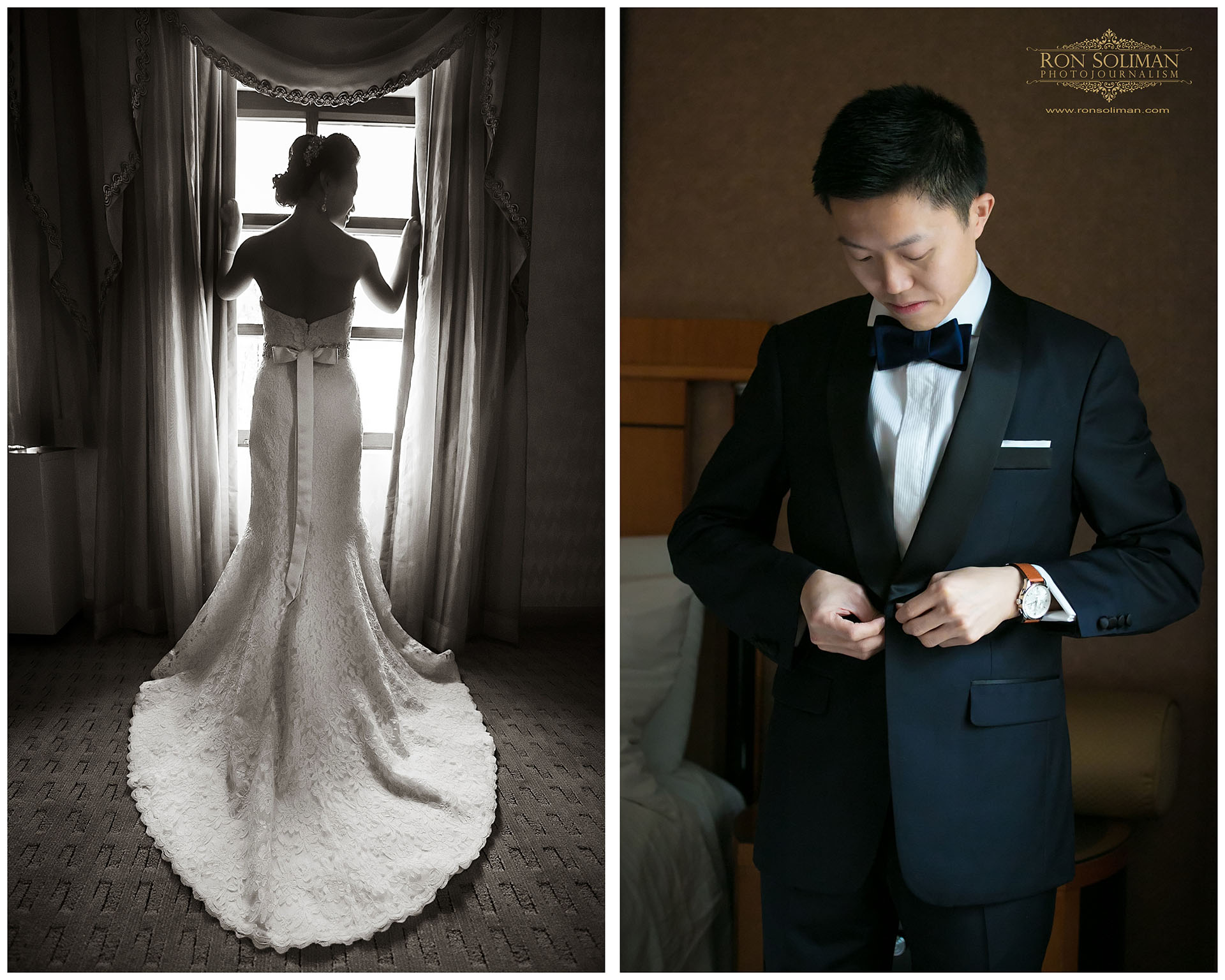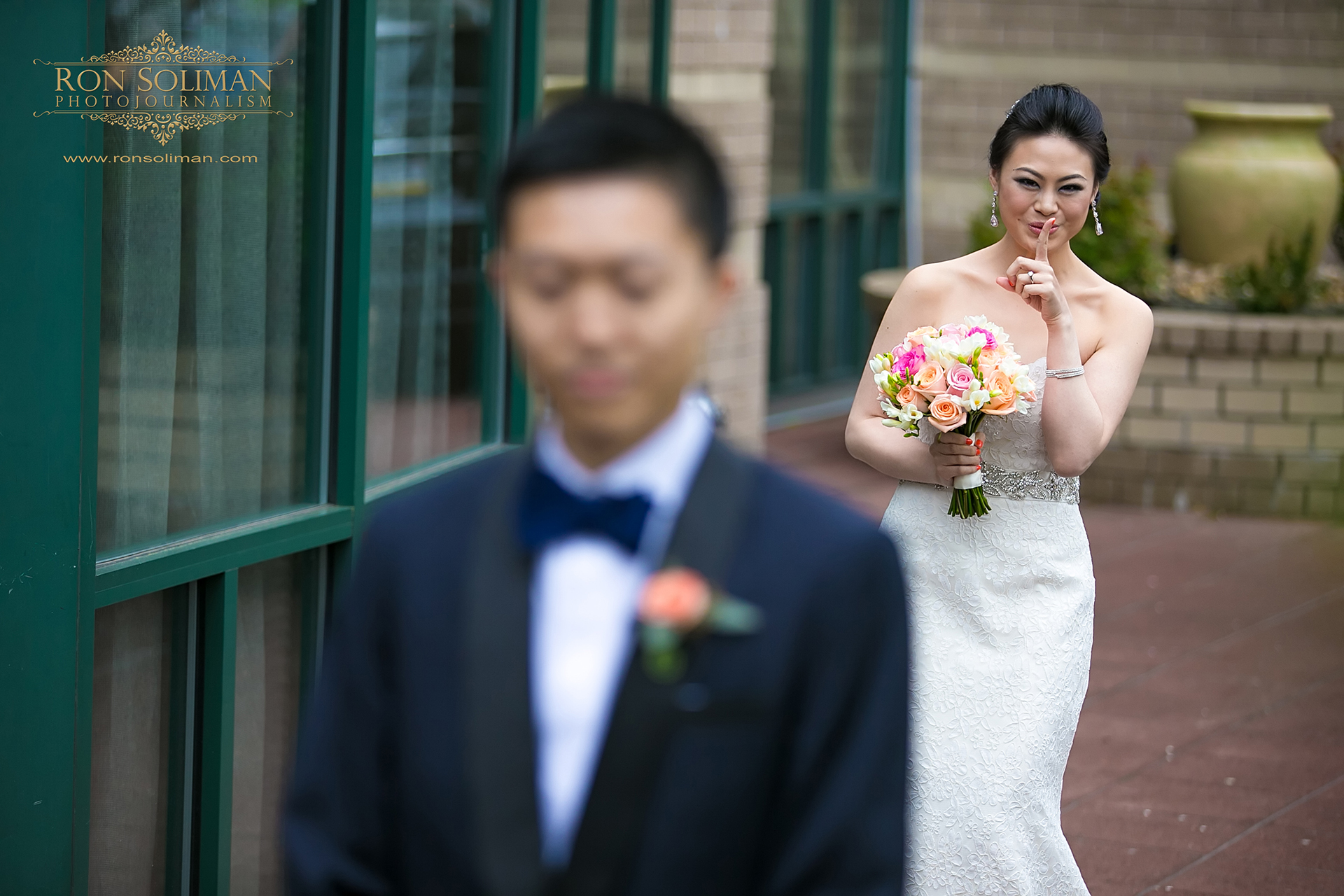 Amanda and Patrick see each other for the first time before the wedding ceremony…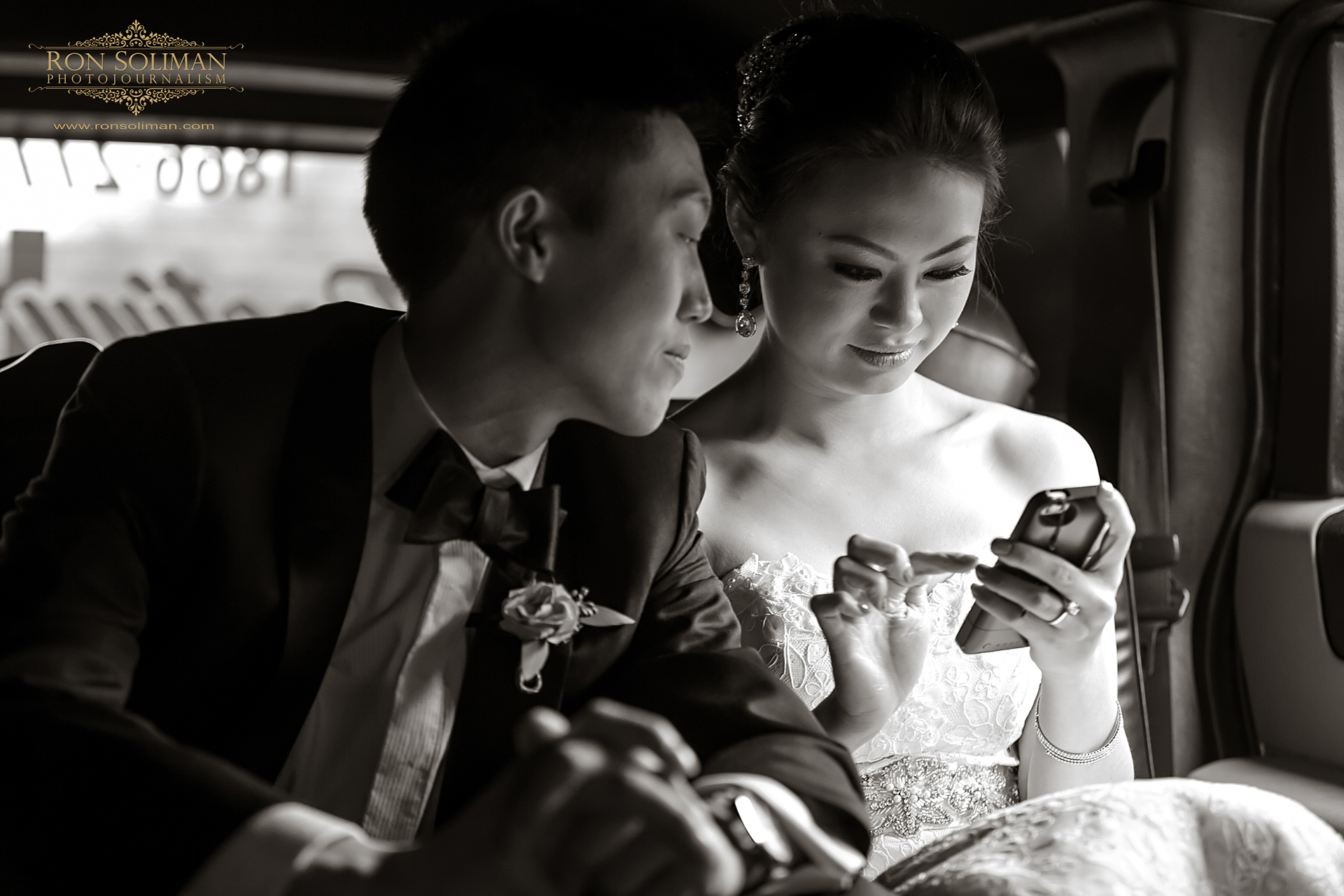 I love this moment inside the Hummer Limousine after their first look…
After Amanda and Patrick's "first glimpse", I took the bridal party to the beautiful Old Westbury Gardens in Westbury, New York for their bridal party photos. It is a picture-perfect background for this gorgeous bridal party!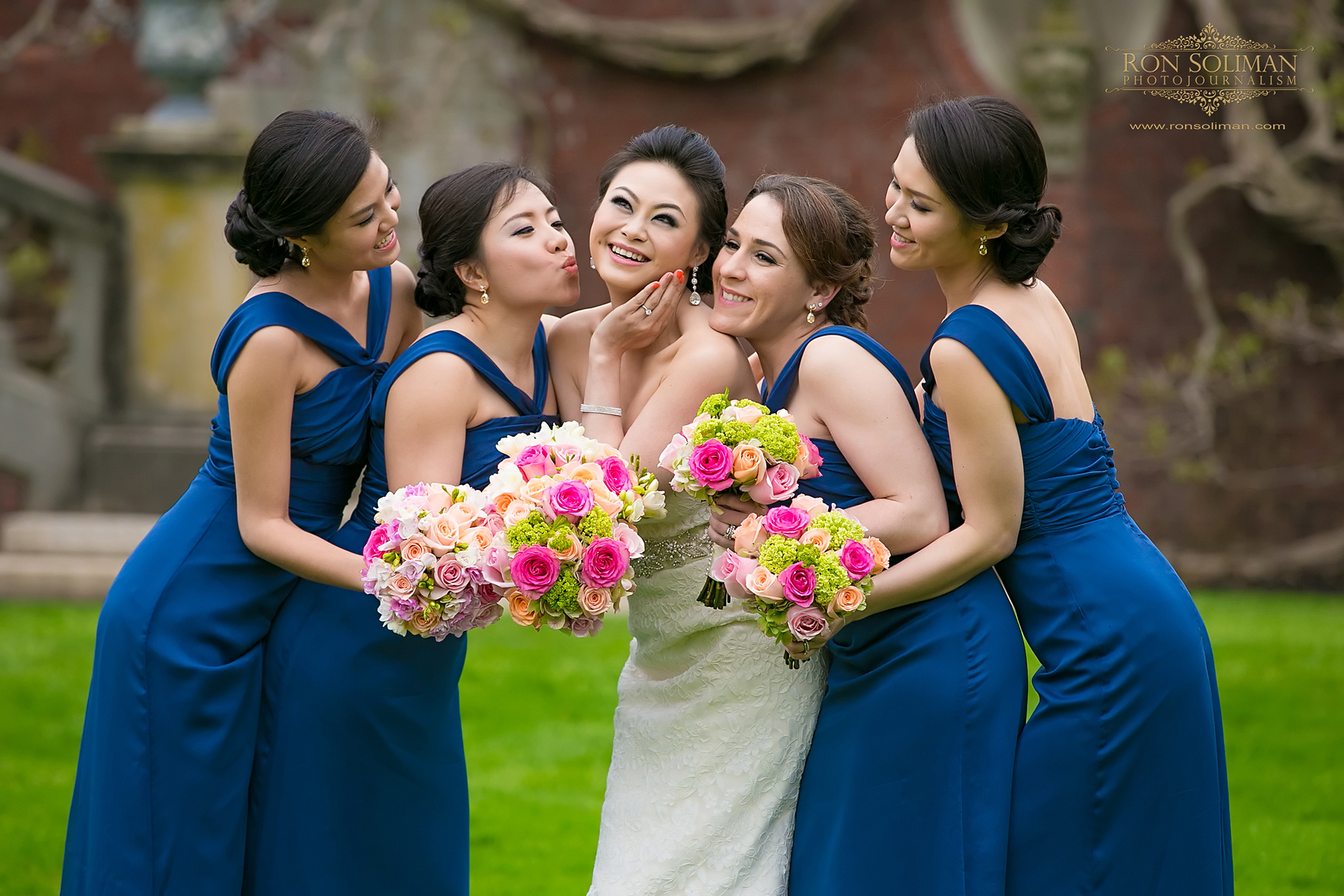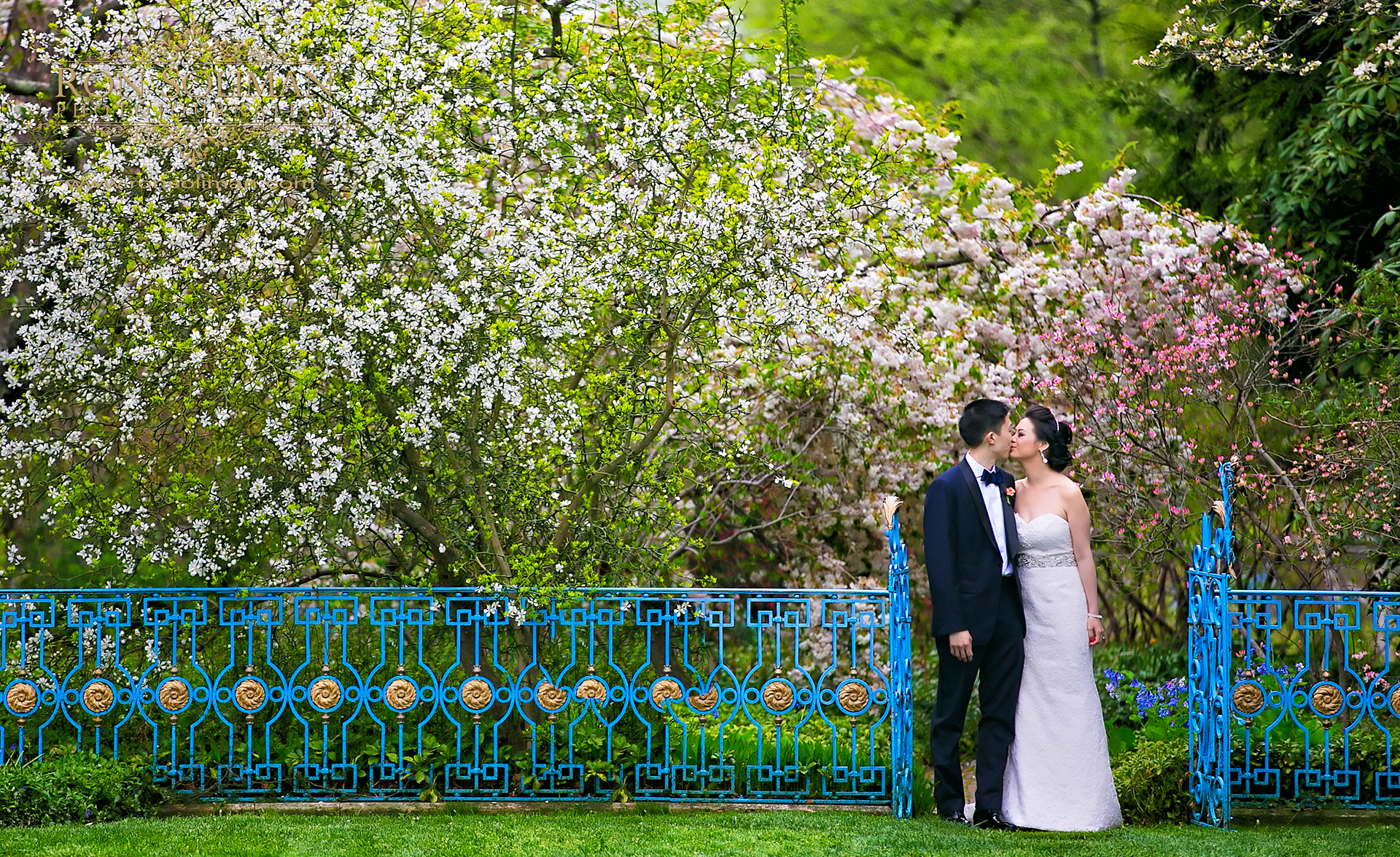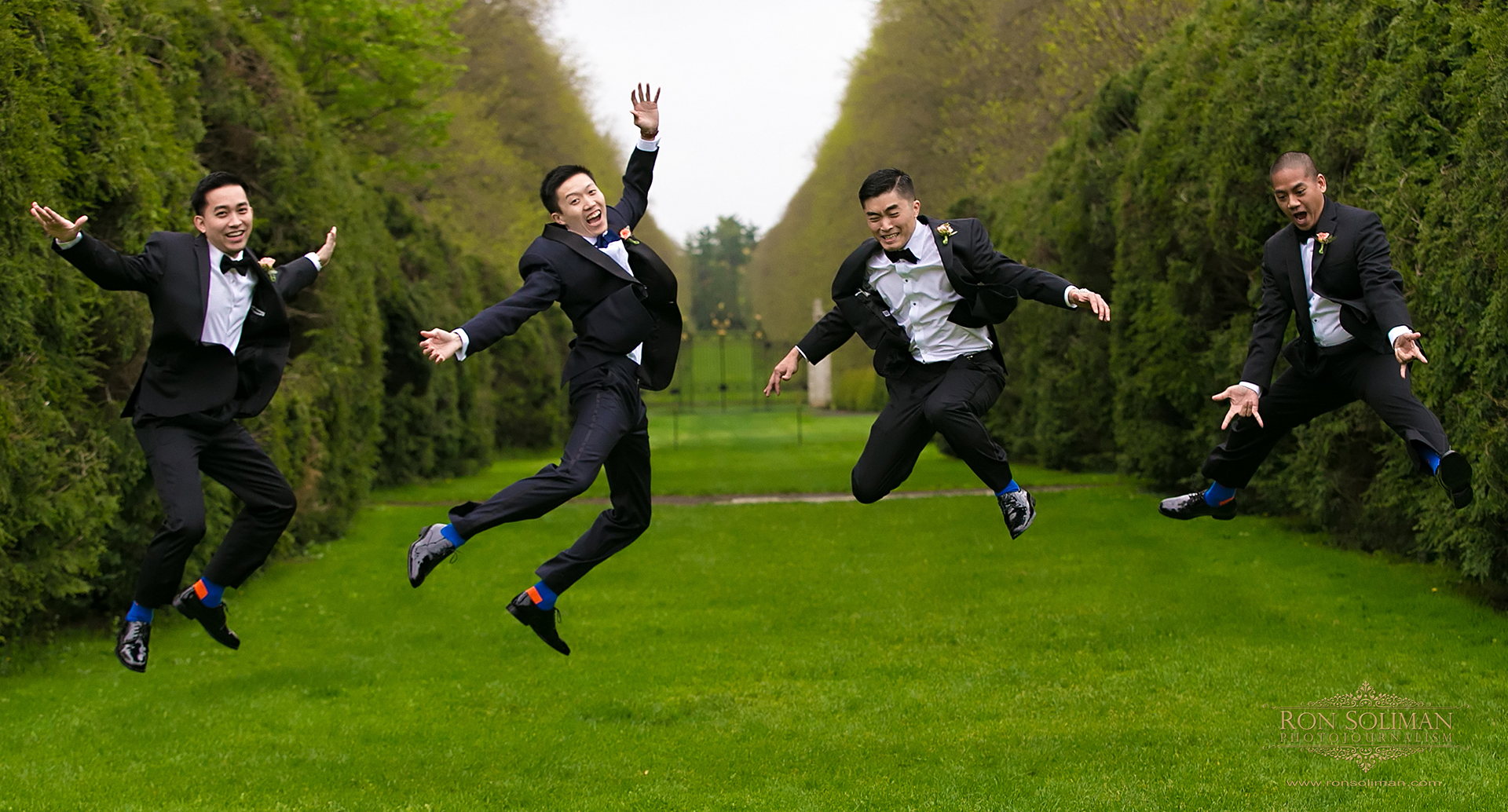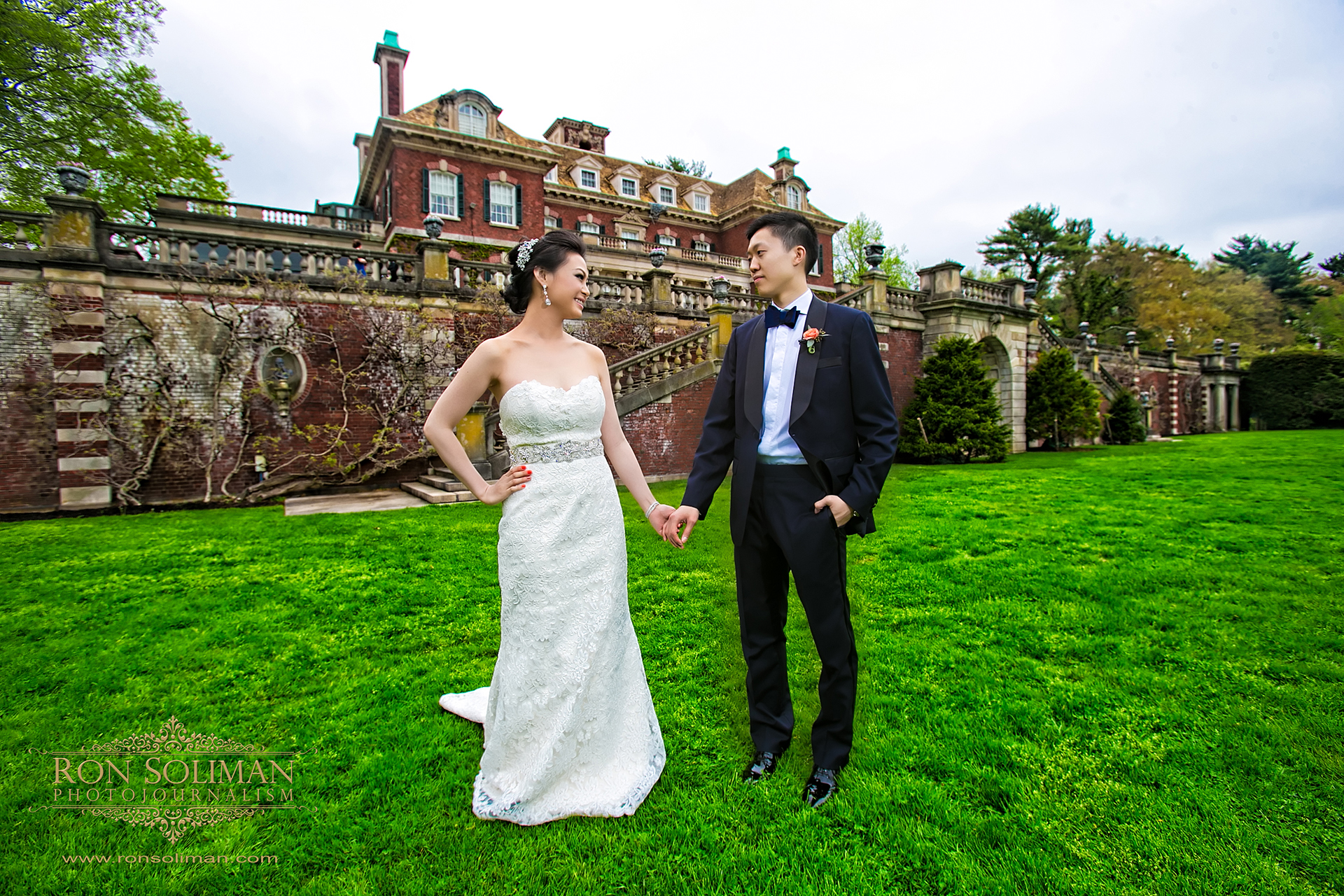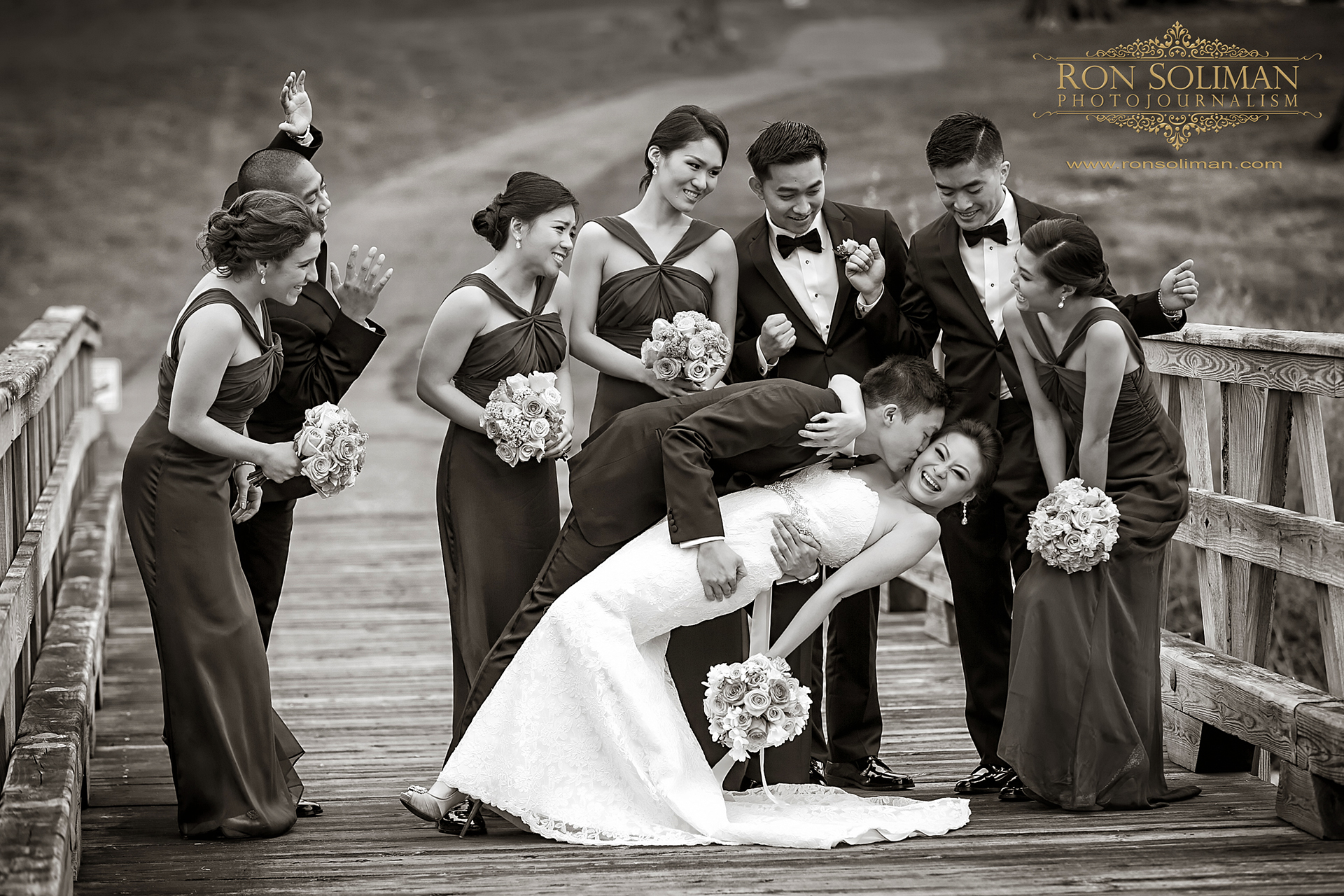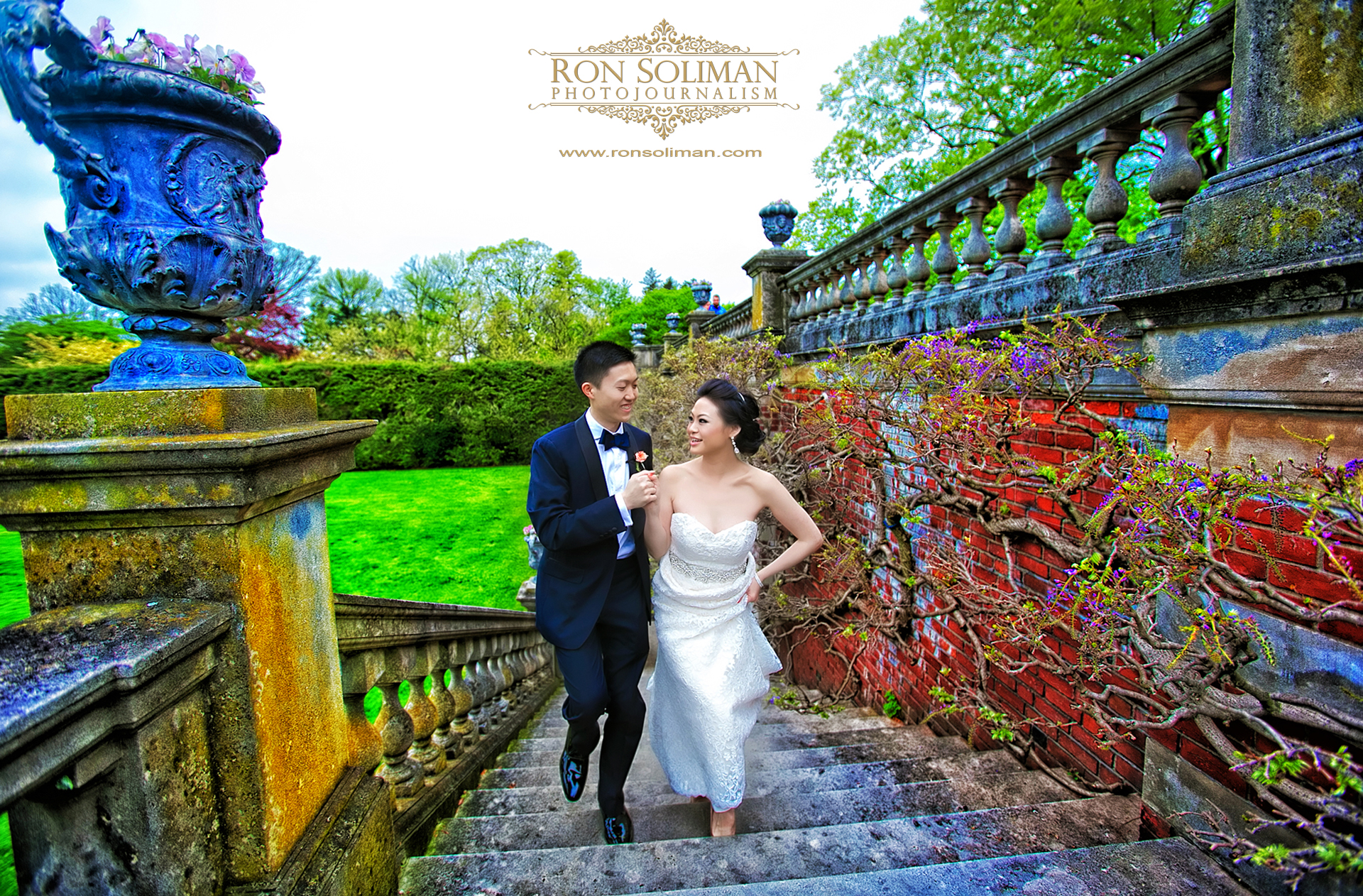 This is one of my favorite photos taken at Lotus pond inside the Old Westbury Gardens.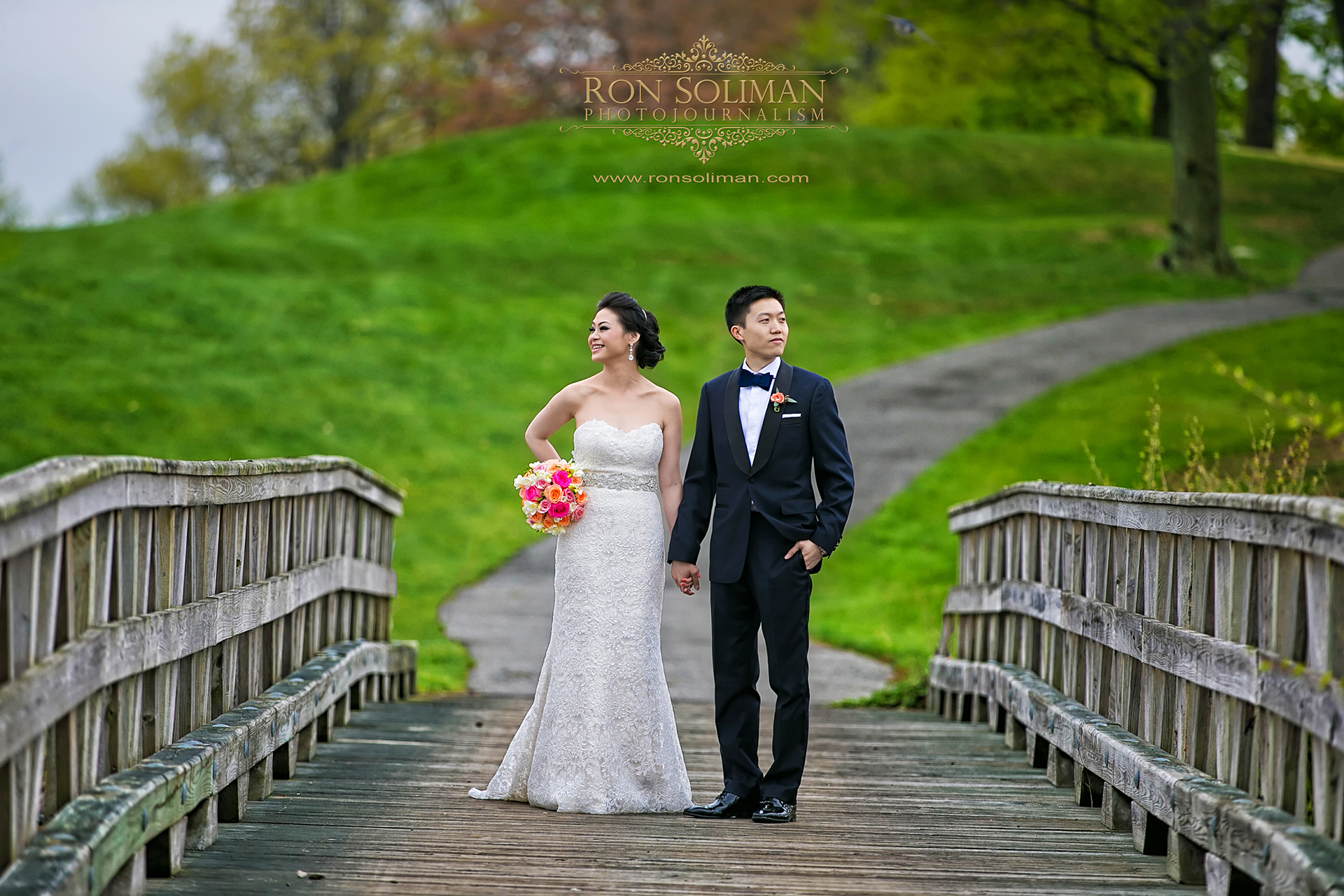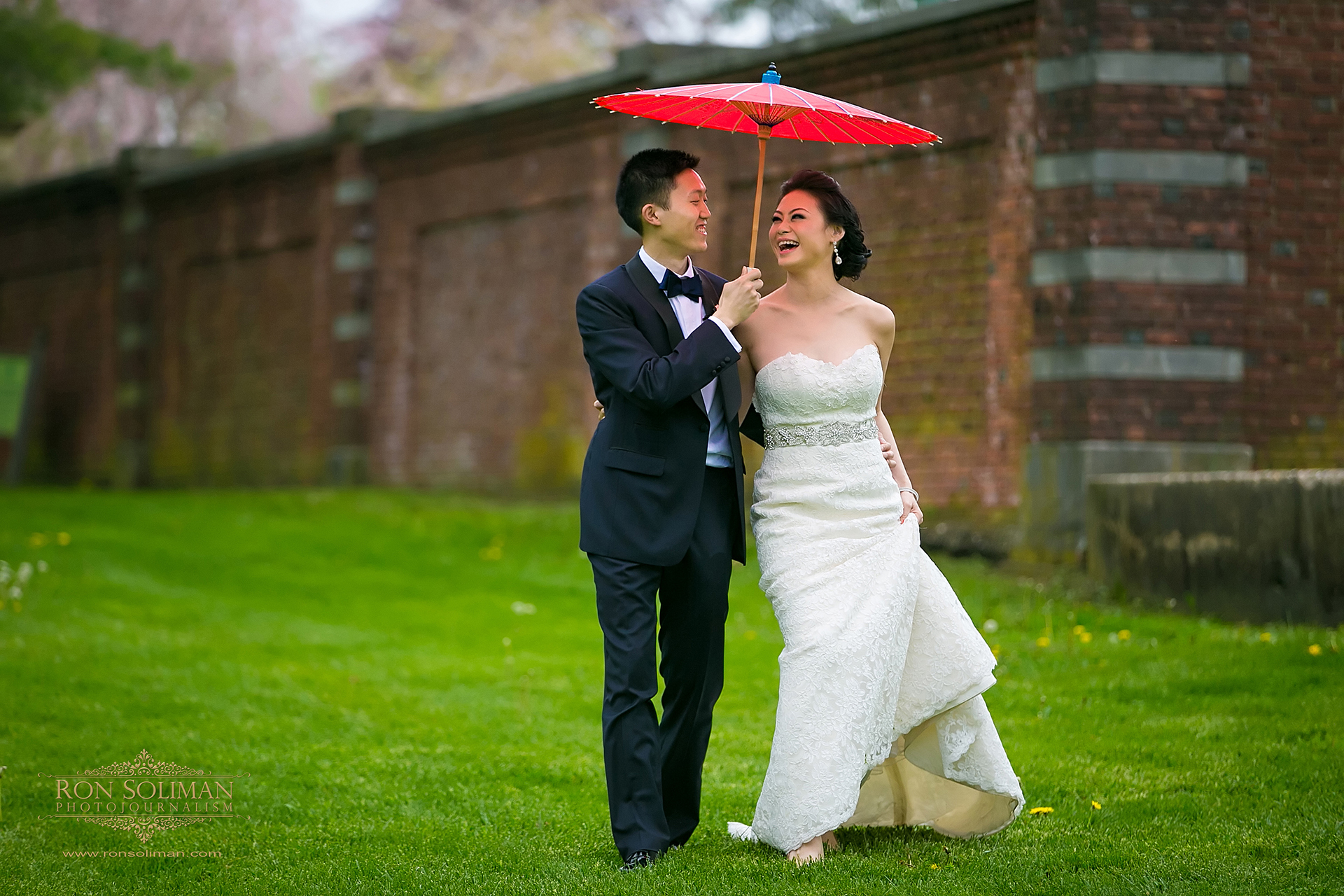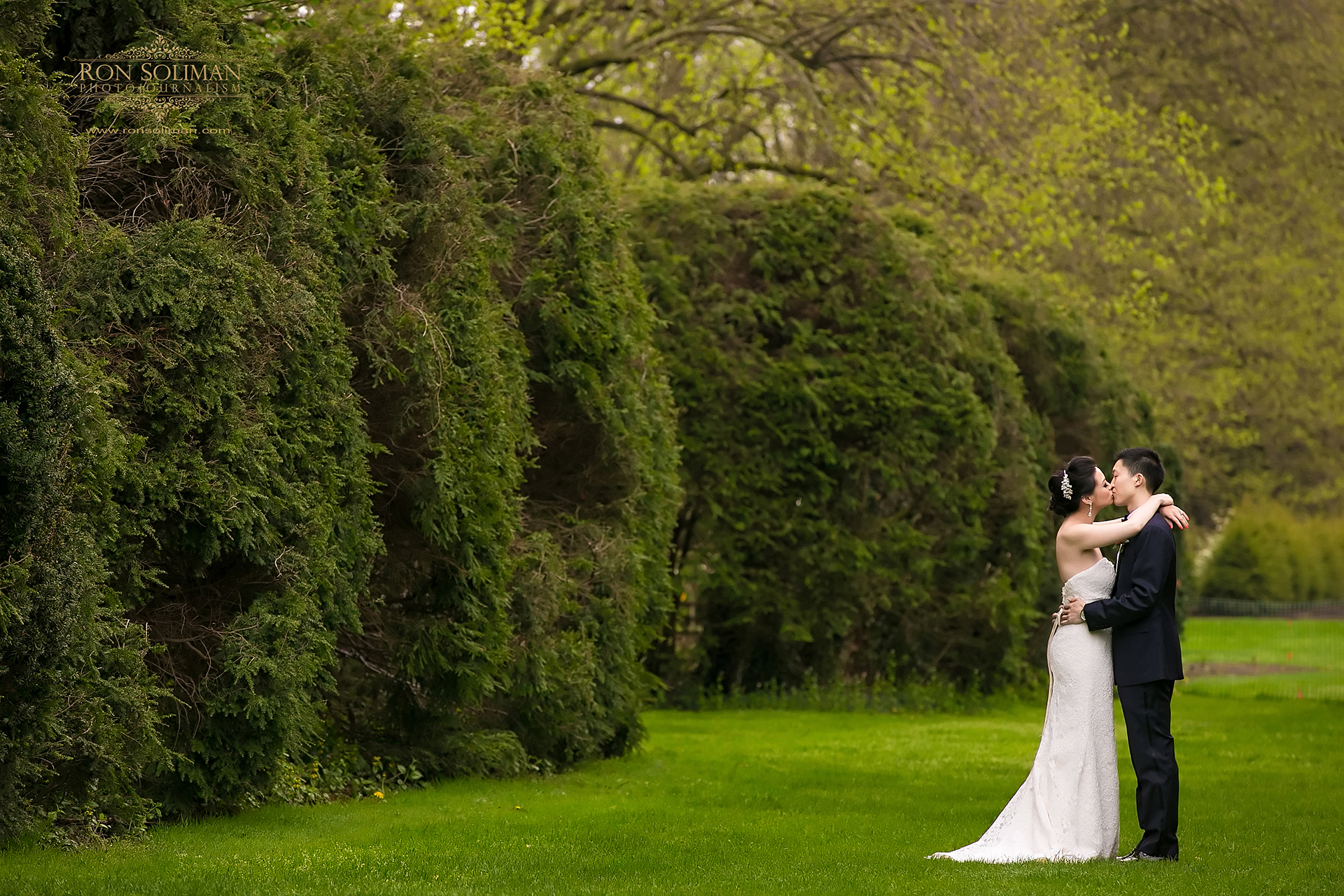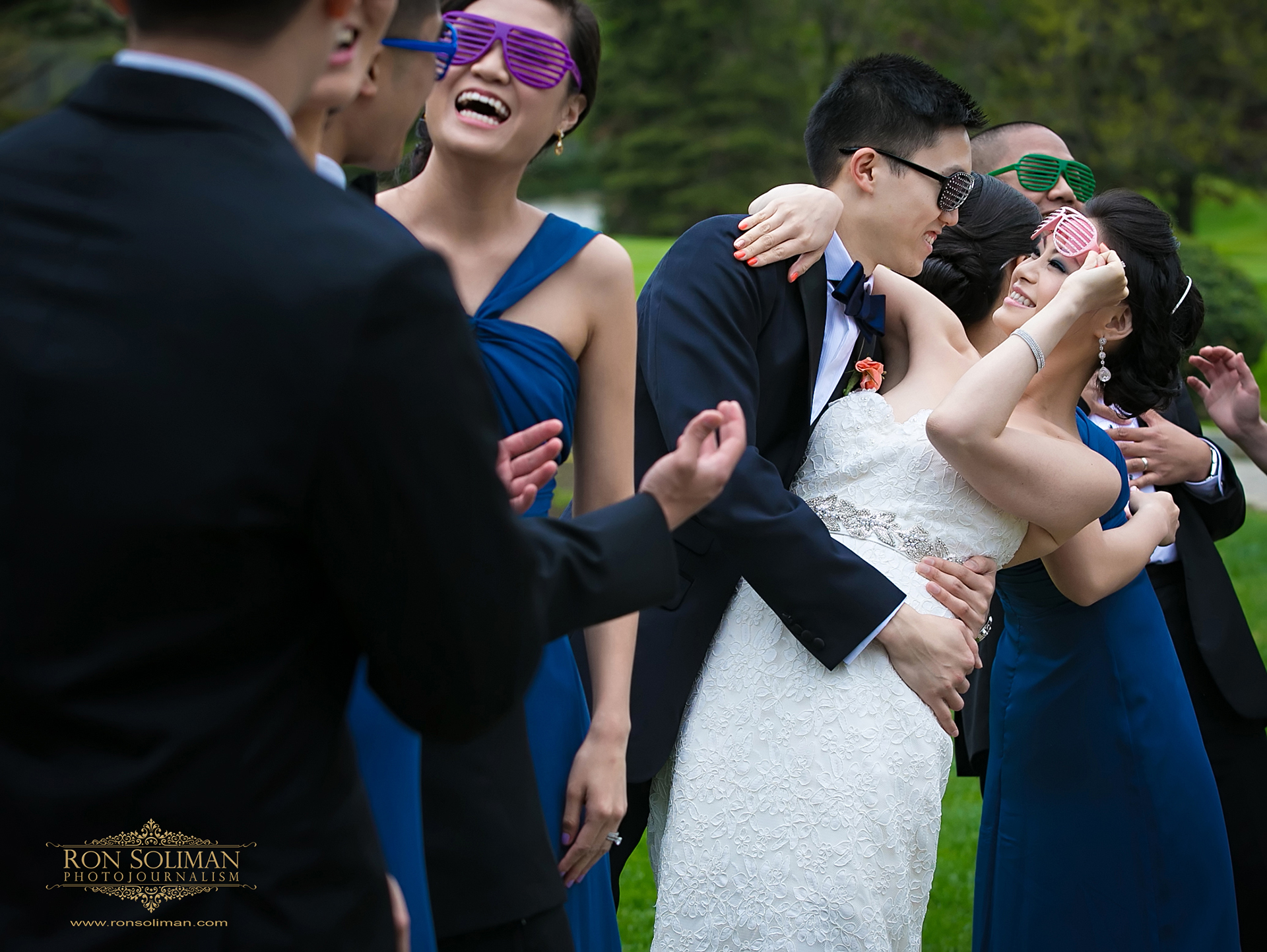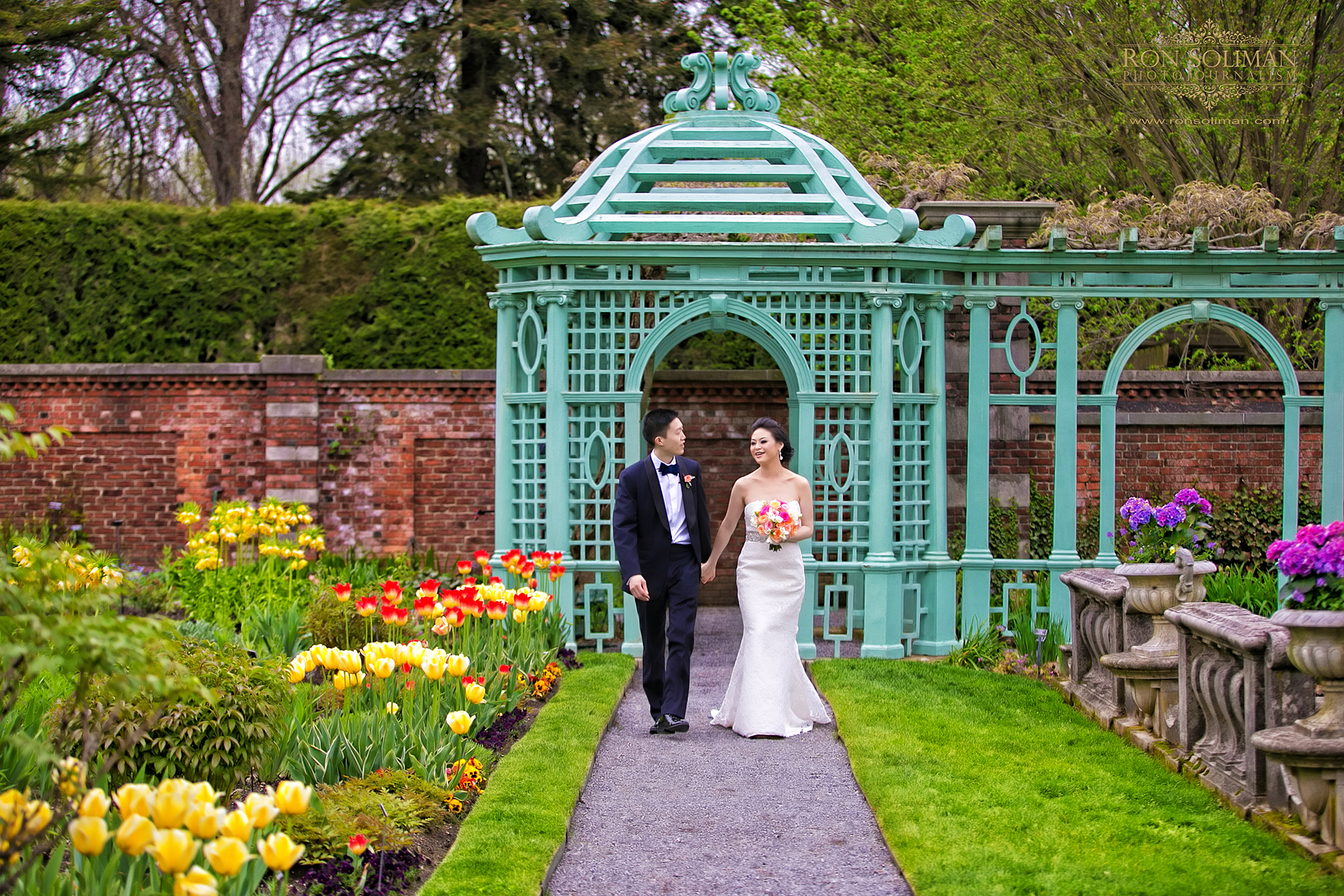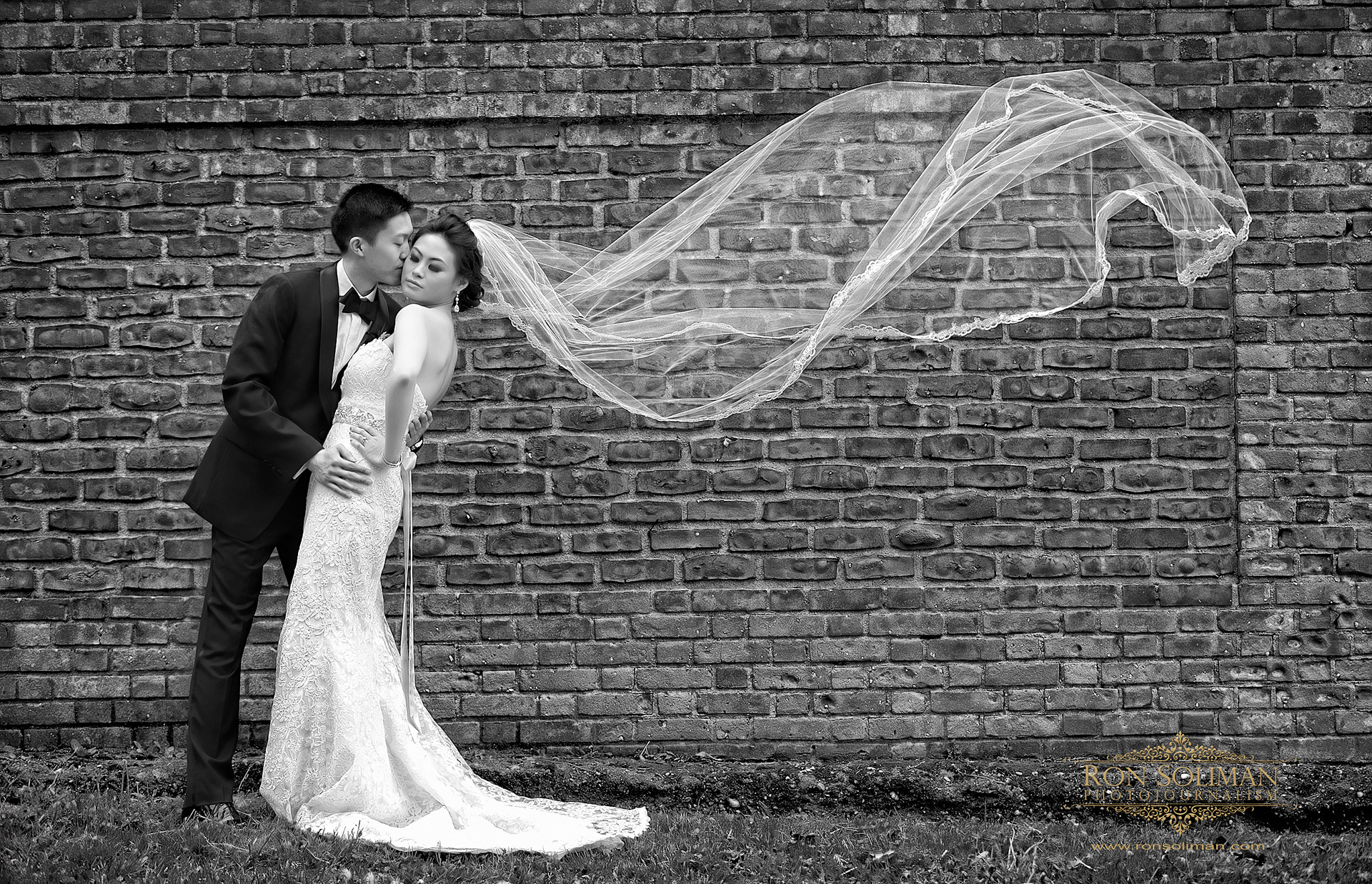 Beauty and elegance is how I sum up the attire of this lovely couple on their wedding day…
Before the main wedding ceremony, Amanda and Patrick took part in a traditional Chinese tea ceremony. In Chinese nuptials, the tea ceremony is the most sacred ritual. It serves as the bride's symbolic introduction to the groom's family. During the ceremony, the bride and groom offer tea to parents, grandparents, and other elders. The bride also receives jewelries from the groom's parents as a sign of them welcoming her into the family.
Emotions filled the room from the time Amanda walked down the aisle with her father, who just recently recovered from an ailment. This is the wedding of their one and only daughter….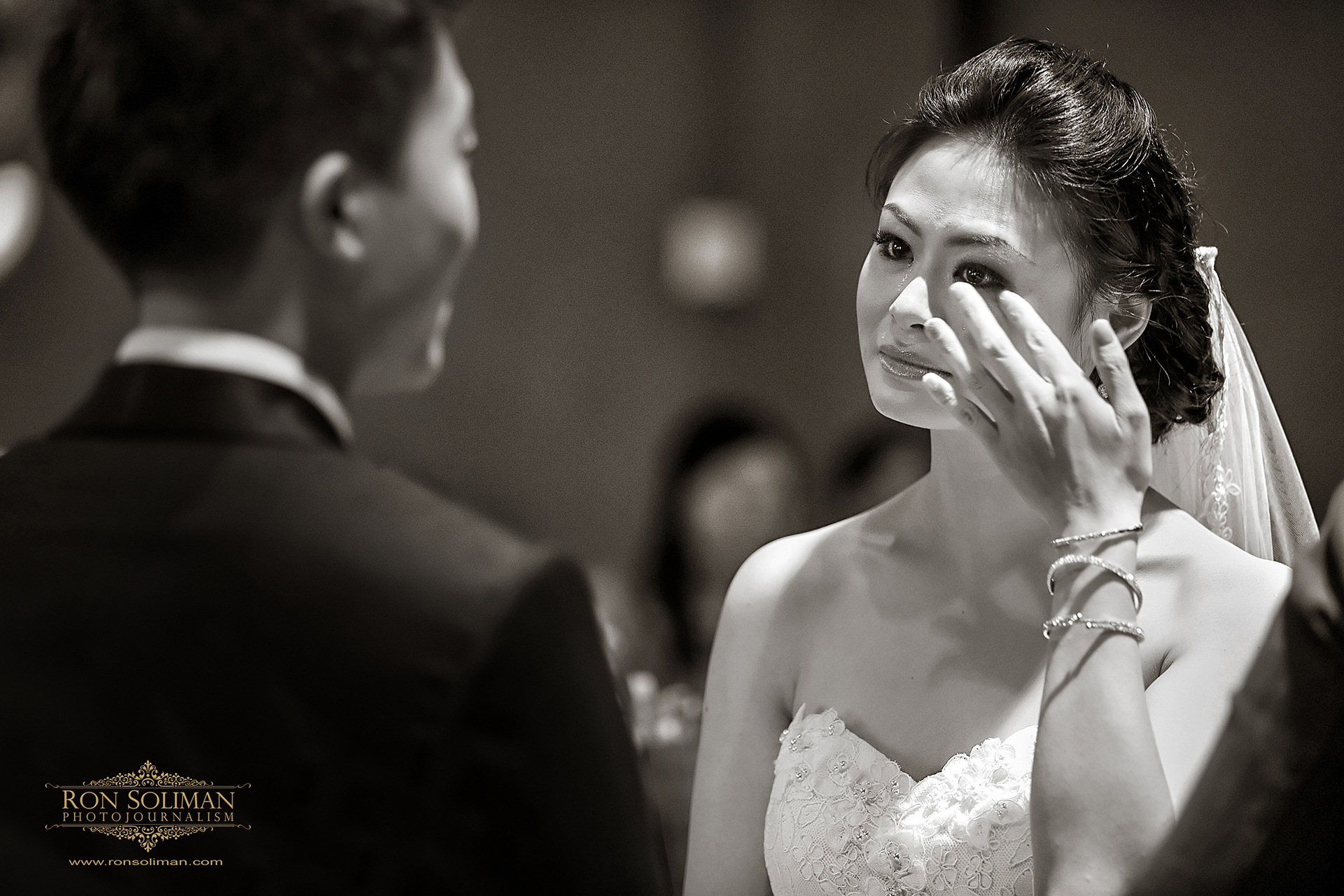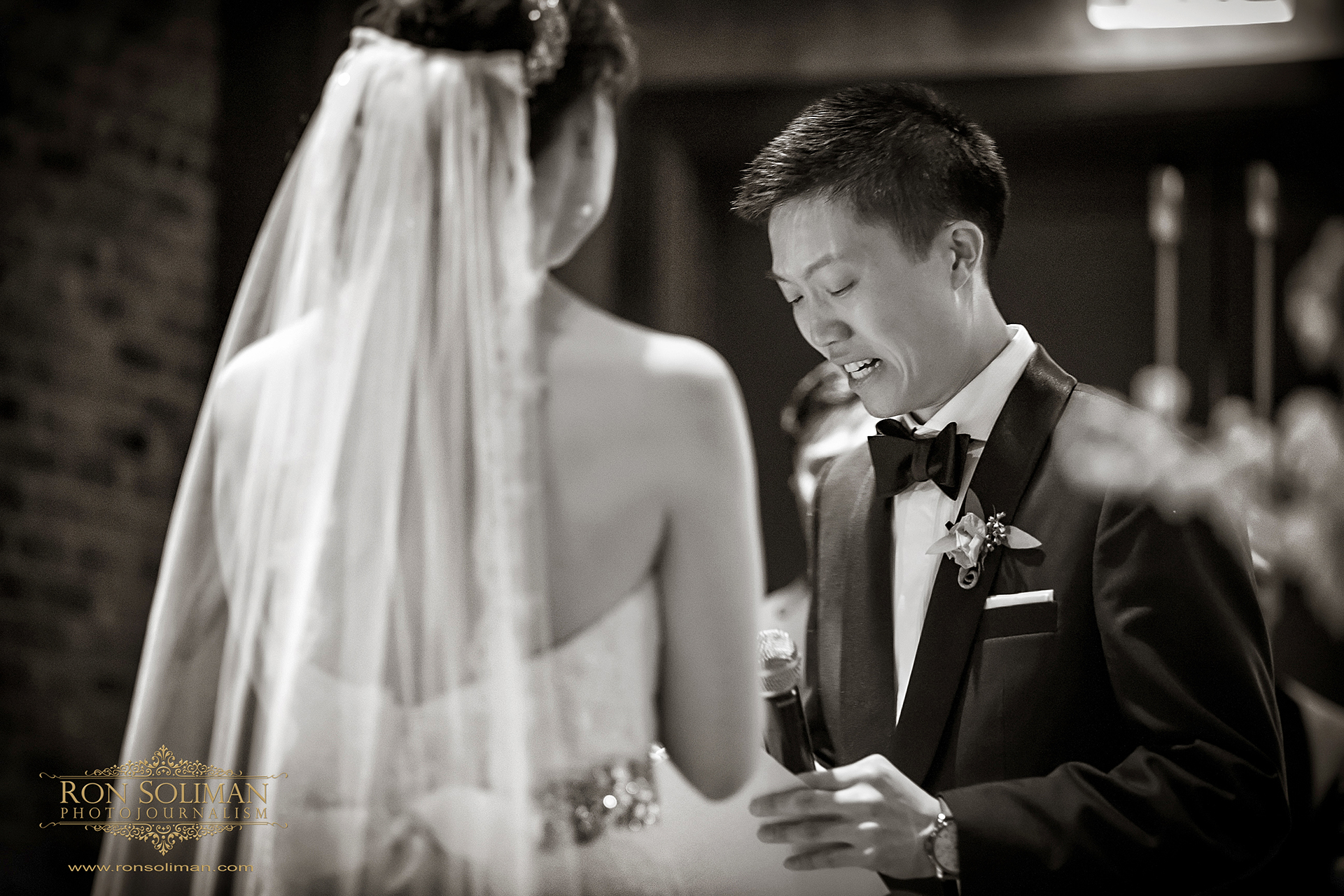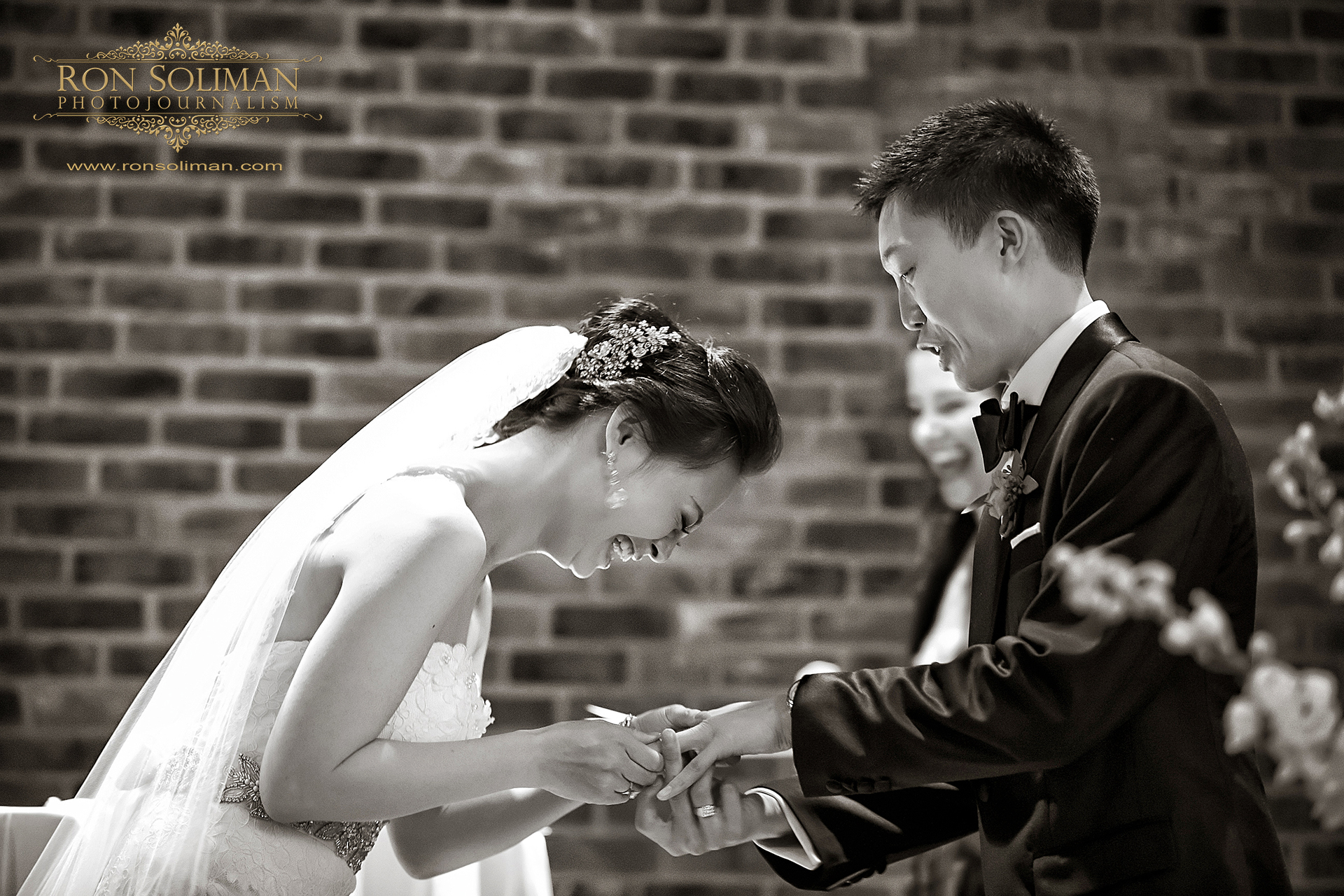 Laughter and tears were a big part of Amanda and Patrick's wedding ceremony…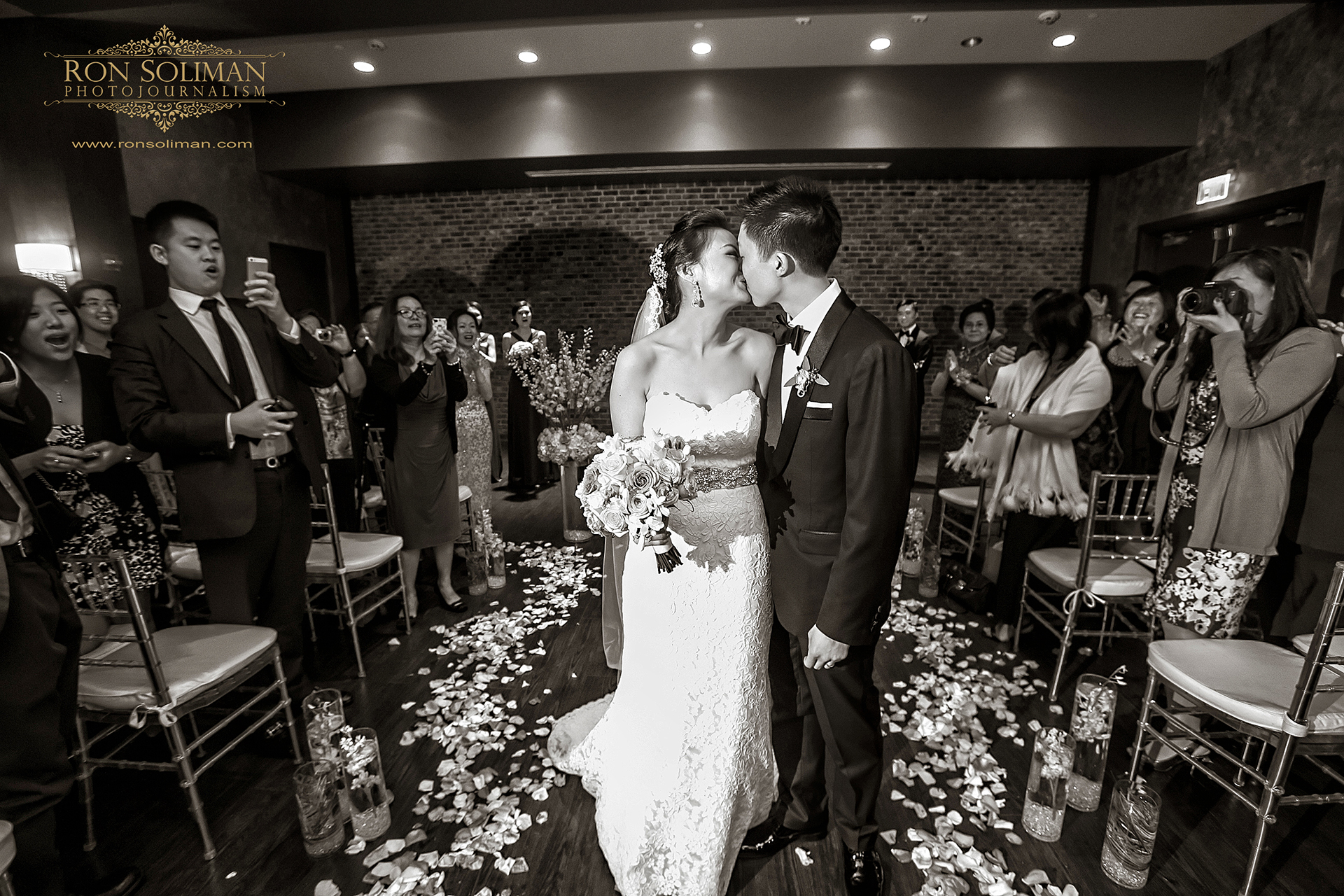 It was a joyous occasion for all their family and friends who came from all over the country and from all over the world…Congrats again to Amanda and Patrick! Thanks again for letting me document your special day. I hope you enjoyed looking through their wedding photos. Make sure you leave your greetings for the newly weds in the comments box below.
Special thanks to wonderful people who helped made Amanda and Patrick's wedding even more special –
* Make-up artist Evelyn Ho for making everybody look flawless on Amanda's wedding day.
* Photographer Edwin Ochoa for asssisting during the shoot.
* Beautiful flowers by Theresa of Atal Group.
* Staff at the Old Westbury Gardens.
* DanceJocks Productions for the light and entertainment.
* The team at The Village Club at Lake Success.